The Sequim Irrigation Festival's "where water is wealth" inspires the AQUA color theme celebrating cultivation and culture during the May 6 Sequim Art Walk. The color aqua expresses responsible, sustainable elements of cool fresh water, abundant salty seas, renewing rain, and bright sunny skies. Art and music inspired by our natural resources, creativity, positive partnerships, and revolutionary ideas are included in the May First Friday Art Walk Sequim. From our inventive cultivating irrigation ditches that make our valley abundant to our future forward-thinking ideas are highlighted at the Innovative Arts and Crafts Fair. Besides wearing the color theme of Aqua, everyone is encouraged to dress up in amusing and whimsical outfits for the Irrigation Festival's "Callen Crazy Days"!
First Friday Art Walk Sequim is a fun and free self-guided tour of local art venues in Sequim on the First Friday of every month from 5:00 – 8:00 PM. Visit online at SequimArtWalk.com as your resource to download and print your own map, find out what special events are happening, links, and how you can be part of art.
Initiated in 2006, the First Friday Art Walk Sequim is an encouraging and educational arts event that is sponsored and produced by Renne Emiko Brock. Our mission is to create approachable and accessible art and cultural venues that encourage the community to connect and celebrate expression and diversity.
Special events for May 6:
The Irrigation Festival Innovative Arts and Crafts Fair launches the First Friday Art Walk Sequim Patron Preview along with the new Crazy Daze Breakfast for Dinner at the Sequim Civic Center Plaza at 152 West Cedar Street. The Innovative Arts and Crafts Fair celebrates creativity, inventiveness, and sustainability as we honor the innovation that turned Sequim in to a growing, productive community.
Come join us for shopping, food, Photo Ops, entertainment, demonstrations, and fun on the corner of Sequim Avenue and Cedar Street at the Sequim Civic Center Plaza. Our Innovative Arts and Crafts Fair emphasizes reusability, repurpose, and recycling, as well as, high quality hand-made craft products with the opportunity to engage directly with the artists and learn about their art practice and passion.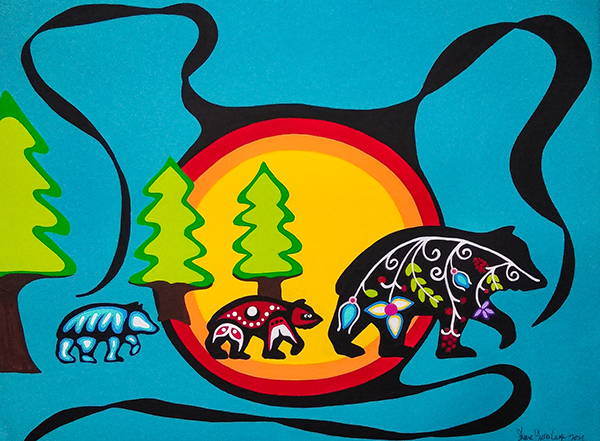 Along with creative vendors selling handcrafted art, wares, and food, connect with neighbors, local nonprofits, and educational adventures. Visit the Innovative Reuse Spotlight and Demonstration booths to learn about DIY reuse, recycle, repurpose creations and the Sequim City Arts Advisory Commission's public art project.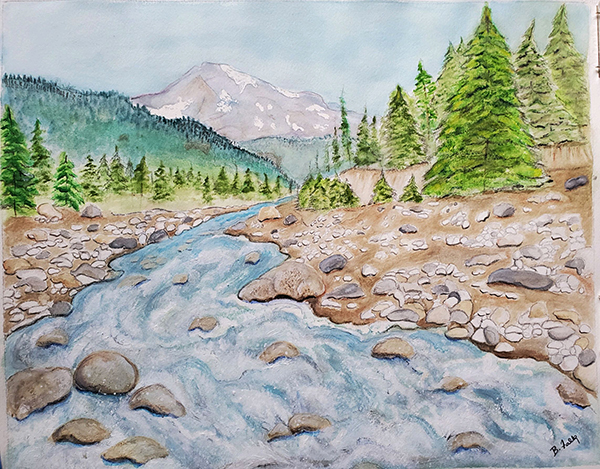 Innovative Arts and Crafts Fair Artists, Food, and Nonprofit Vendors include 3D Wood Maps, 10 Buffalos Art, Aloha Smoothies, Ansley Art & Images, Artisan Sea Glass, Blue Mountain Baking Co., Bottleworks451 Recycled Material Art, Cal Sal Pies, Colibri Sustainable Living, Contour Vision LLC, Coyotesong, Designed by Meg, Dougerly Candle Co., D's Nuts, Egg Roll Hut, Fairview Lake Studios, FOCC, hue are you?, Lil Log Cabin Creations, Lisa's Designs, Little Green, Mary B Truly, Northwest Niche, Olympic Peninsula Authors, Olympus Hot Dogs / Gyros, Paperwings Studio, Peninsula College / Morning Star Designs, Peninsula Craft Studio, Peninsula Friends of Animals, Pop's Sausage Grill, The Crusty Clam, Sassy Glass, Sequim Bee Farm, Sequim Botanical Garden, Sequim Farmers & Artisans Market, Smoothie Essentials, Reuse Art Spotlight with City Arts Advisory Committee, and Irrigation Festival Merchandise.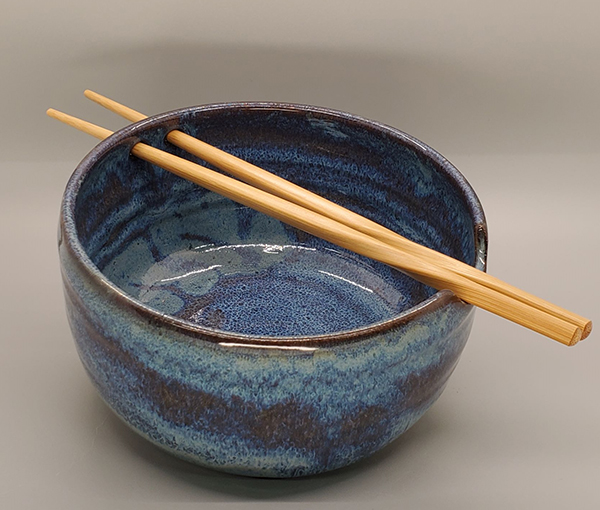 Friday's Entertainment Schedule includes Crazy Daze Community Skits from 6:00 – 7:00 PM and Sara Shea and Group from 7:00 – 8:00 PM on our performance stage. DR Callen, nicknamed Crazy Callen, was the designer of the first irrigation ditches in Sequim that took water from the Dungeness River to the Sequim Valley. Each year we honor this amazing pioneer with a breakfast – "Crazy Daze Breakfast". No tickets are required. We welcome the whole family to join us for Crazy Daze "Breakfast for Dinner", where we will have live entertainment, seating and tables for people to enjoy their meals and be entertained with fun skits and music.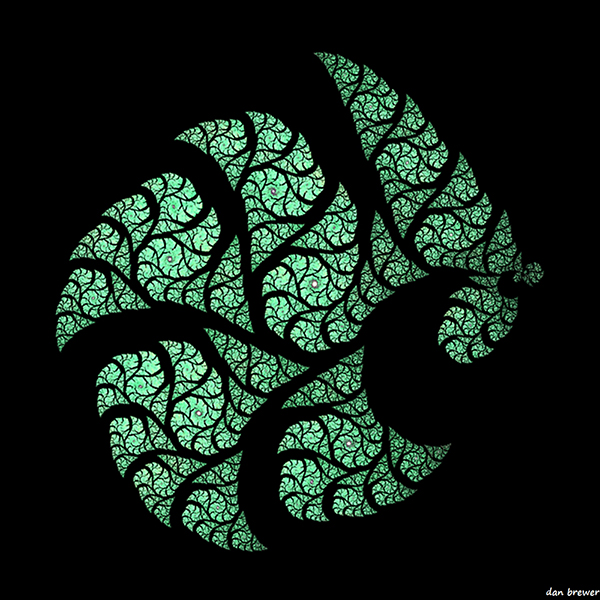 Blue Whole Gallery at 129 W Washington St. features the exhibition "Create from Nature's Order" featured artists are Dan Brewer a fractal artist and Dennis (Doc) Pangborn a two-dimension painter. Dan Brewer started messing around with computers in 1970. When he stumbled upon fractals he began to explore how they are made. The early personal computers (PCs) took a painfully long time to process and render their images. A single change could take nine hours. However, as processing chips got faster and the fascinating fractal world continued to draw him back, his interest in building computers grew. Seven PCs later, newer monster computers had whittled that nine hours per change down to less than five minutes. Dan's fractal work remains true to the generating equations. It has no layering or partial editing of color. Nor is it redrawn, touched up, or painted in or out of the computer. For Dan, fractals are templates for the imagination to play on.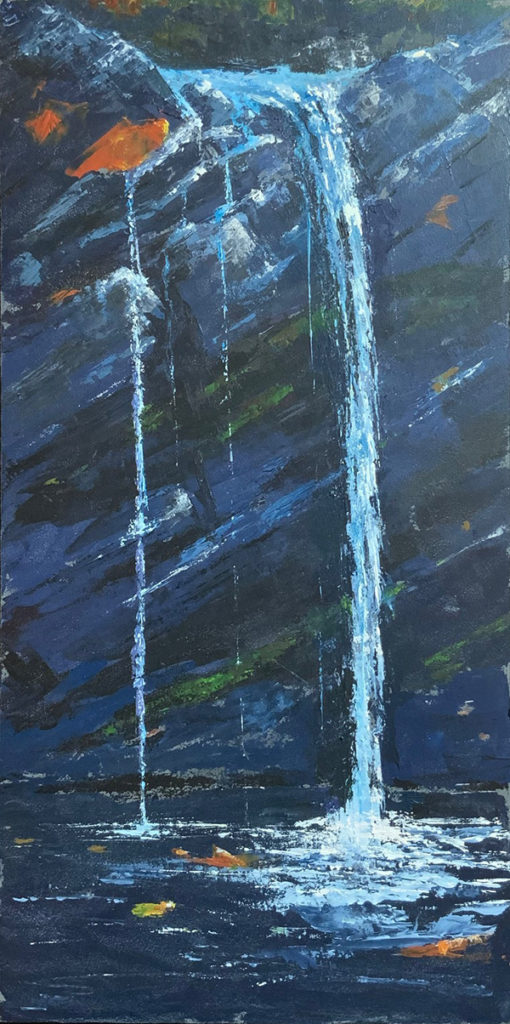 Dennis (Doc) Pangborn shares, "Having been here a few years now, I continue to be amazed at all the possibilities for compositions. I have a growing fascination with clouds and skies and how best to capture them on canvas. I enjoy experimenting with various painting processes to get the results I'm looking for in my compositions. Palette knives, paint rollers, sponges, and brushes can all play a part when I paint."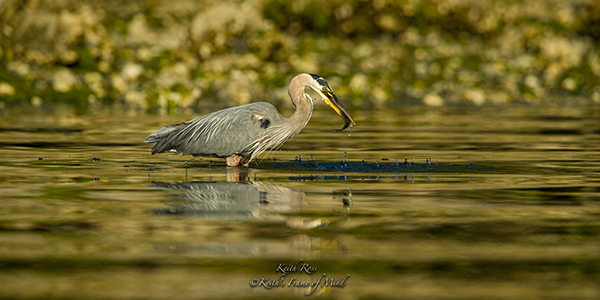 The Sequim Museum & Arts at 544 N Sequim Avenue features Keith Ross, of Keith's Frame of Mind located in Sequim WA, is widely known and respected for his wildlife photography, and for his event and portrait photography as the official photographer for the Sequim Irrigation Festival season in the Judith McInnes Tozzer Gallery. This exhibit is called "Heavy on Herons", featuring a full gallery of framed Great Blue Heron images, along with a laser projector slide show of 283 heron images on a 10 foot big screen the museum. Keithalso captures live events like ballet and concerts, using his mastery behind the camera. His images and the story of the rescue of a pair of bald eaglets were published in Scholastic Magazine, and distributed nationally to all the schools in the country. He is also the creator and administrator of the Sequim Outdoors Facebook group, created to allow our local artists and photographers to post their work on a safe platform.
Locally created gifts don Cedarbrook Lavender Gift Shop at 120 W Washington Street has delightful farm fresh lavender creations, treats, and inspired vintage décor items.
Sequim Spice and Tea at 139 W Washington St. has heart filled unique art including glass, pottery, illustration, and photography of local artists. You can also find artful, creative tea blends, colorful and fun tea pots and cups, and cheerful culinary gifts.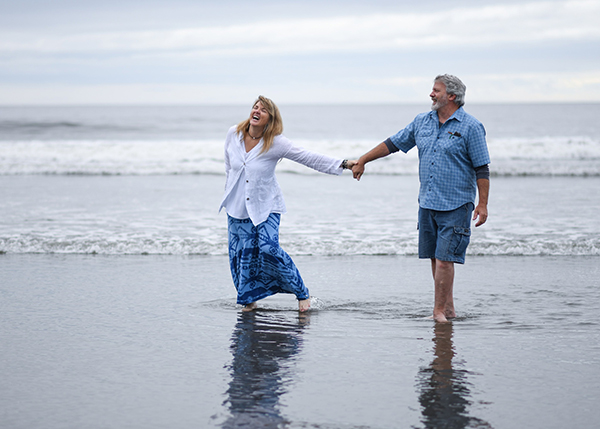 From 6:00 to 8:00 PM, Rainshadow Café at 157 West Cedar Street has live music with Dawn & Steve. Come sing your favorite songs with a full menu and drinks to enjoy. Some dancing is encouraged too.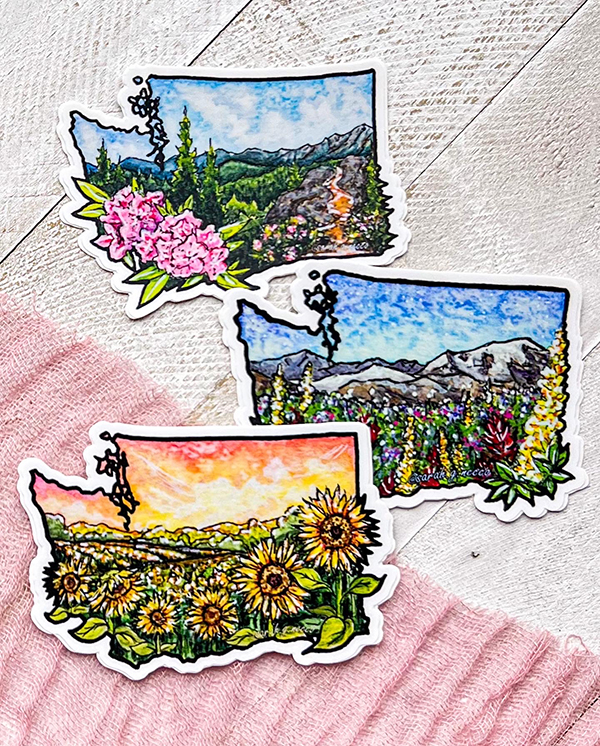 Rainshadow Café is also hosting the joyfully, talented artist Sarah Necco. She shares, "I am a professional artist and photographer local to Olympic Peninsula, WA. I have been creating art my whole life and enjoy working in a variety of mediums, as well as photography and making jewelry. Most of my work is inspired by my love for flowers, nature, and landscapes. When not working on a creative project, I can be found in the garden, on a hike, or spending quality time with my family and pets!"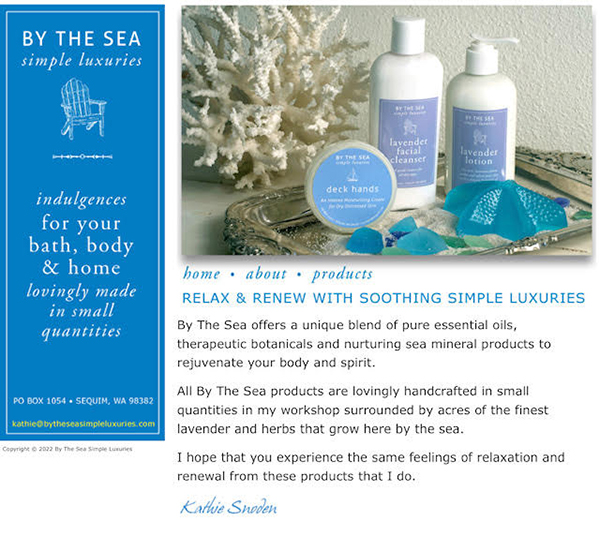 Pacific Mist – Books, Cards & Gifts at 122 West Washington Street hosts By the Sea Simple Luxuries by Kathy Snoden connecting with our aqua color and water theme.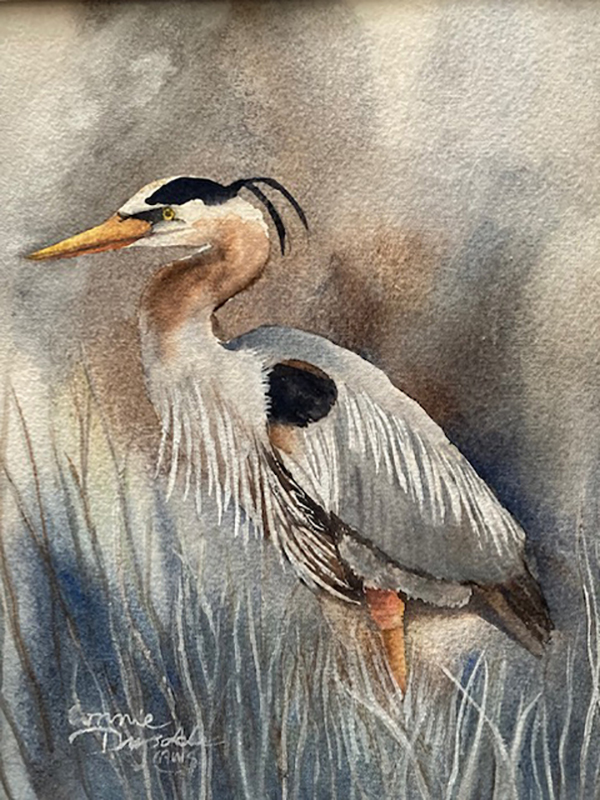 Wind Rose Cellars at 143 W Washington St. hosts The Wazoo local artists Bob Allen and Verna Allen from 6:00 to 8:00 PM. They'll sing rock, blues and a little folk music. You might better know them as members of Black Diamond Junction. Wind Rose Cellars is also hosting Peninsula Art Friends art exhibit through the month of May. Participating members are Beverly Beighle, Connie Drysdale, Melissa Doyel, Allyne Lawson, Roger Huntley, Cecilia Olivera-Hillway, Shirley Rudolf, and Randy Washburne. Partner live music, art, and award winning artfully crafted wines and appetizing tidbits at Wind Rose.
Want to participate as a venue or artist on the Official First Friday Art Walk Sequim Map, Listing, and Website, please contact Renne Emiko Brock at 360-460-3023 or renneemiko@gmail.com If you are an artist of any media, please get your information to Renne for publicity and opportunities. Thank you for your support!
To create inclusion between venues, artists, and audience, everyone is encouraged to participate in the Art Walk's monthly themes as a fun community activity in any creative form they wish to express it. January is silver, February is red, March is green, April is pink, May is aqua, June is white, July is purple, August is yellow, September is blue, October is orange, November is brown, and December is gold.
Please join our Facebook Page http://www.facebook.com/sequimartwalk