June 4, 2021, 5:00 – 8:00 PM
Various Venues in Sequim WA
SequimArtWalk.com
June 7 Art Walk color theme is WHITE and the whole visible spectrum! The First Friday Art Walk Sequim returns this month while respecting the Covid health and wellness guidelines of masks, social distancing, and limited capacity. Please enjoy the Arts and Culture of Sequim safely.
We are starting out small. Not all venues are open fully with the slow start of the return of the evening activities of Sequim Art Walk, so please visit them when they are open.
White represents inclusive acceptance, hope, open minds, optimistic opportunities, pure and thoughtful actions, friendly impressions, and blank canvases that are receptive to any positive vision. Because white is actually all the colors of the rainbow, multi-color enchantment is demonstrated by the wearing of bright tie dyes, revolutionary white, and fairy wings. The spreading validating pixie dust is encouraged! It is a chance to dress in white and rainbow colors to be magical, shiny, and show off every color of the visible spectrum!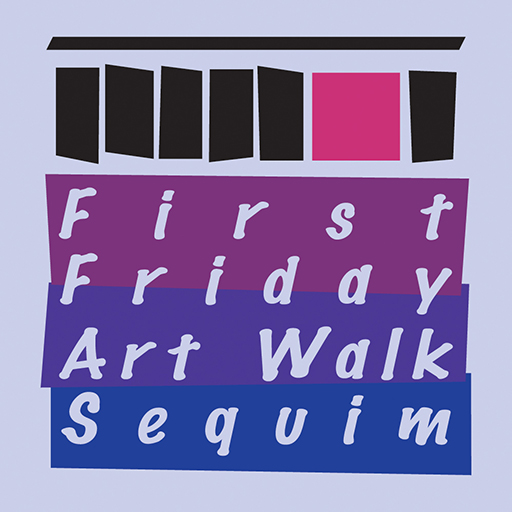 First Friday Art Walk Sequim is a fun and free self-guided tour of local art venues in Sequim on the First Friday of every month from 5:00 – 8:00 PM. Visit online at SequimArtWalk.com as your resource to download and print your own map, find out what special events are happening, links, and how you can be part of art.
Special Events for June 4: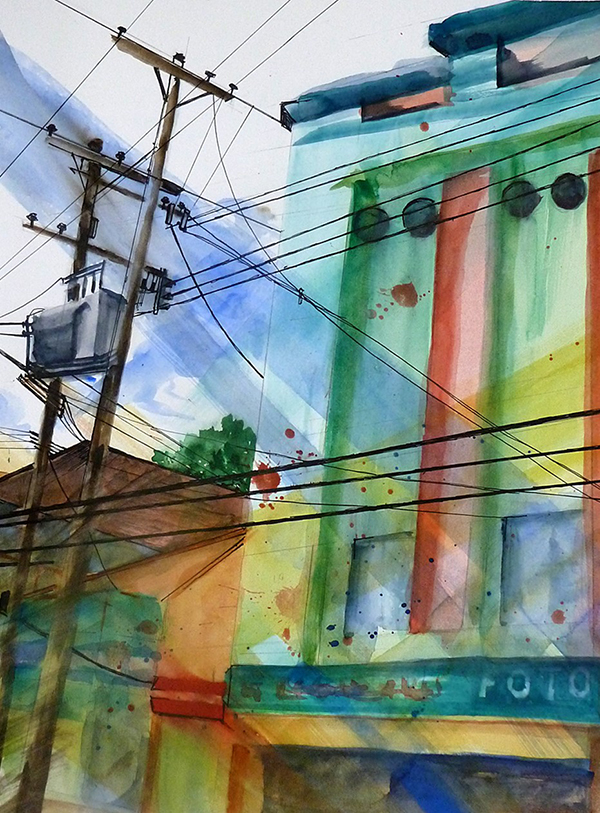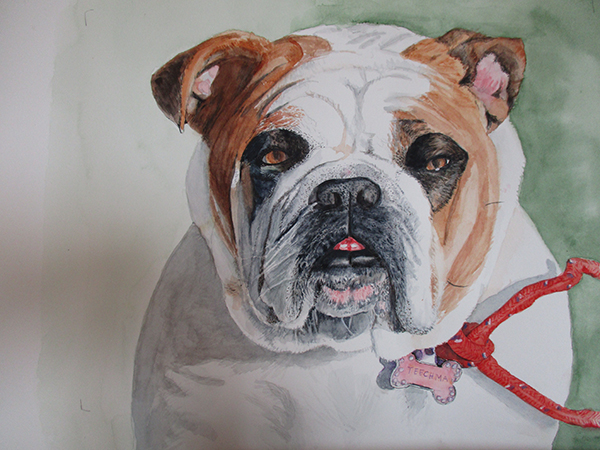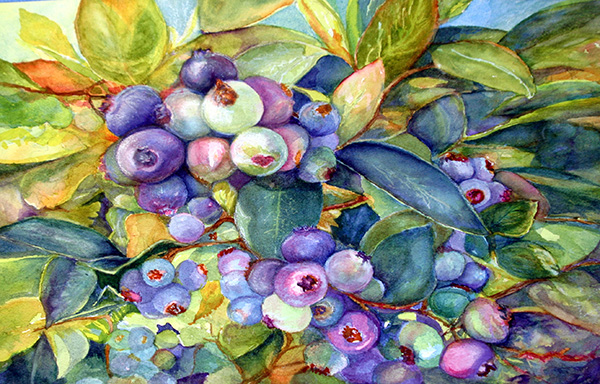 The Sequim Museum & Arts at 544 N Sequim Ave. is hosting an exhibition of the North Olympic Watercolorists. The artists participating are Beverly Beighle, Lyn Conlan, Alice Crapo, Barb Falk-Diekfuss, Melissa Doyel, Connie Drysdale, Jim Gift, Mary Hughes, Roger Huntley, Judy Larimore, Allyn Lawson, Cecilia Olivera-Hillway, Shirley Rudolf, Randy Washburne, Carol Wilhelm, and John Wilkinson. Their opening reception is 4:00 PM to 8:00 PM, masks required, and museum capacity limits apply.
That Takes The Cake at 171 W Washington St. is open until 6:00 PM and the perfect place to start your stroll with a sweet cupcake!
Sequim Spice and Tea at 139 W Washington St. is open until 8:00 PM with creative tea blends, colorful and fun tea pots and cups, and many more culinary gifts.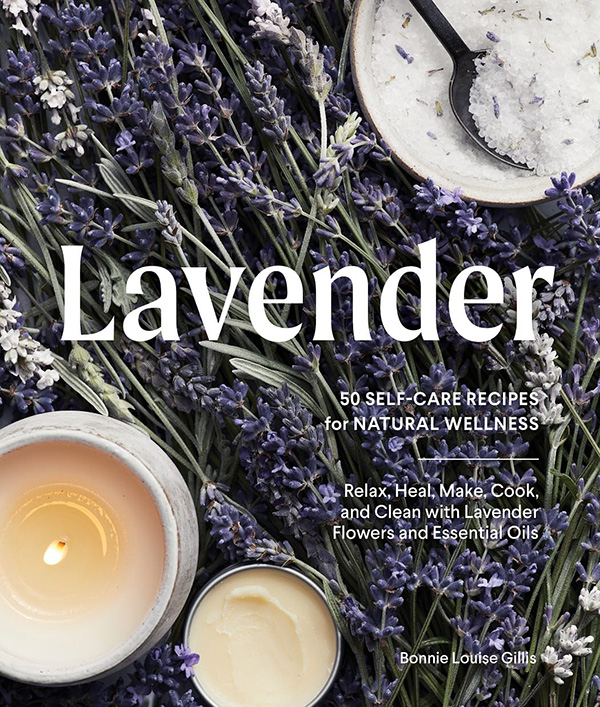 Forage Gifts & Northwest Treasures at 121 W Washington St. will be hosting local author Bonnie Louise Gillis for a book signing. Copies of her book "Lavender" available at the shop.
Wind Rose Cellars at 143 W Washington St. is open until 8:00 PM with award winning artfully crafted wines and appetizing tidbits.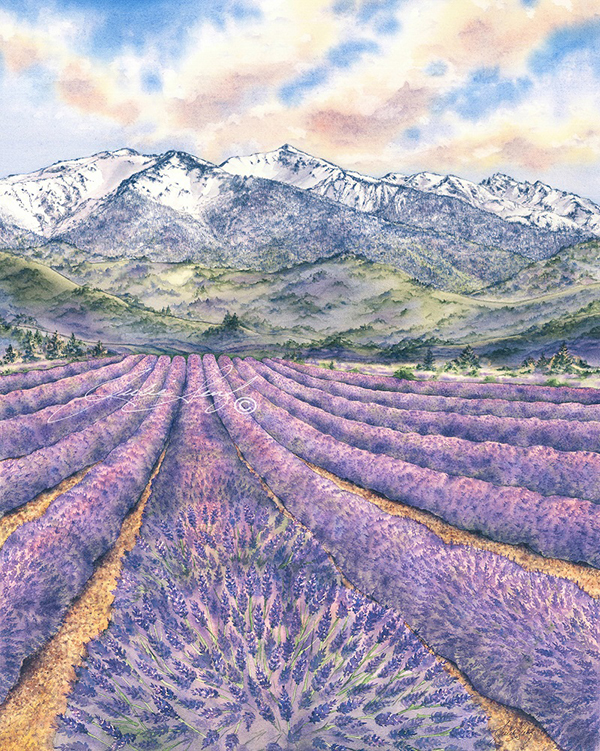 Blue Whole Gallery at 129 W Washington St. is hosting a group show "Thank You to the Community" curated by the veteran member artists, Macaria D Patapoff and Julie Senf. The natural beauty of Sequim and its surroundings dotted with local history is the theme of this show.
Cedarbrook Lavender & Herb Farm at 120 W Washington St. is filled with delightful farm fresh lavender goods and unique gifts for yourself and those you love!
Initiated in 2006, the First Friday Art Walk Sequim is an encouraging and educational arts event that is sponsored and produced by Renne Emiko Brock. Our mission is to create approachable and accessible art and cultural venues that encourage the community to connect and celebrate expression and diversity.
To create inclusion between venues, artists, and audience, everyone is encouraged to participate in the Art Walk's monthly themes as a fun community activity in any creative form they wish to express it. January is silver, February is red, March is green, April is pink, May is aqua, June is white, July is purple, August is yellow, September is blue, October is orange, November is brown, and December is gold.
Please join our Facebook Page at facebook.com/sequimartwalk
Thank you very much!