March 3 First Friday Art Walk Sequim Glows with Sunny Imagination for the GREEN Color Theme Evening
First Friday Art Walk Sequim is a fun and free self-guided tour of local art venues in Sequim on the First Friday of every month from 5:00 – 8:00 PM. Visit online at SequimArtWalk.com as your resource to download and print your own map, find out what special events are happening, links, and how you can be part of art.
The March theme color is green with glowing lights to celebrate our Sequim sunshine even at night. Unearth an evening filled with green apparel and glow-in-the-dark adornment that hints of promising starts, spring sprouting, revitalized good fortune, and motivated anticipation. Green represents new ideas, wellness, youthful pursuits, generous support, nurturing natures, and eternal good spirits. You will discover newfangled art, sun inspired events, and imaginative folks supporting the option to decorate and dress in all shades of green while you stroll on the town with friends.
Initiated in 2006, the First Friday Art Walk Sequim is an encouraging and educational arts event that is sponsored and produced by Renne Emiko Brock. Our mission is to create approachable and accessible art and cultural venues that encourage the community to connect and celebrate expression and diversity.
The Sequim Art Walk creates cultural vitality that is financially sound for a population and improves the quality of life in a community. The hope is that Sequim will become a destination for creative pursuits and products. A thriving arts community benefits all businesses that in turn support artists, educators, and cultural institutions.
Special events for March 3: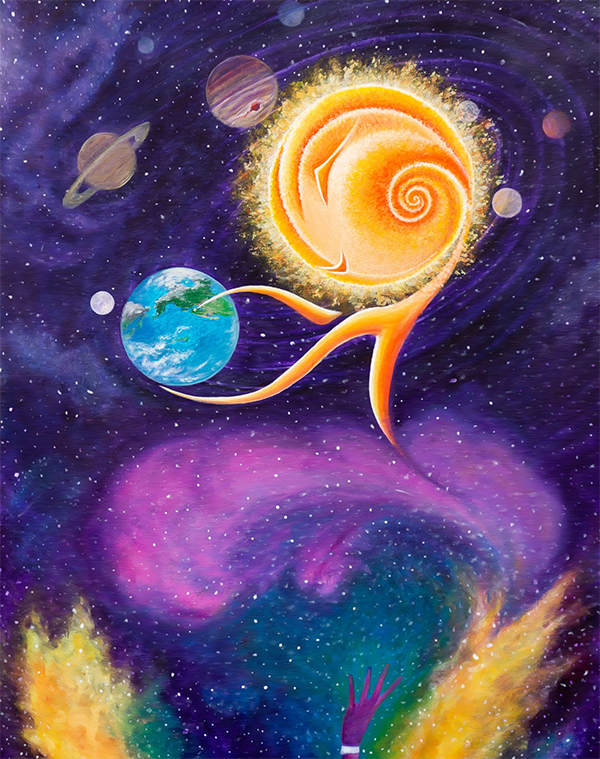 For the Sequim Sunshine Festival at 5:10 PM, join us for the Jamestown S'Klallam Presentation: Tribal Member Mackenzie Grinnell tells the story of "Why it is Always Sunny in Sequim" on the Civic Center Plaza at Totem Pole at 152 W. Cedar Street.
The City of Sequim and the City Arts Advisory Commission hosts the "Let's Explore Color" Art Exhibition at the Sequim Civic Center at 152 W. Cedar Street.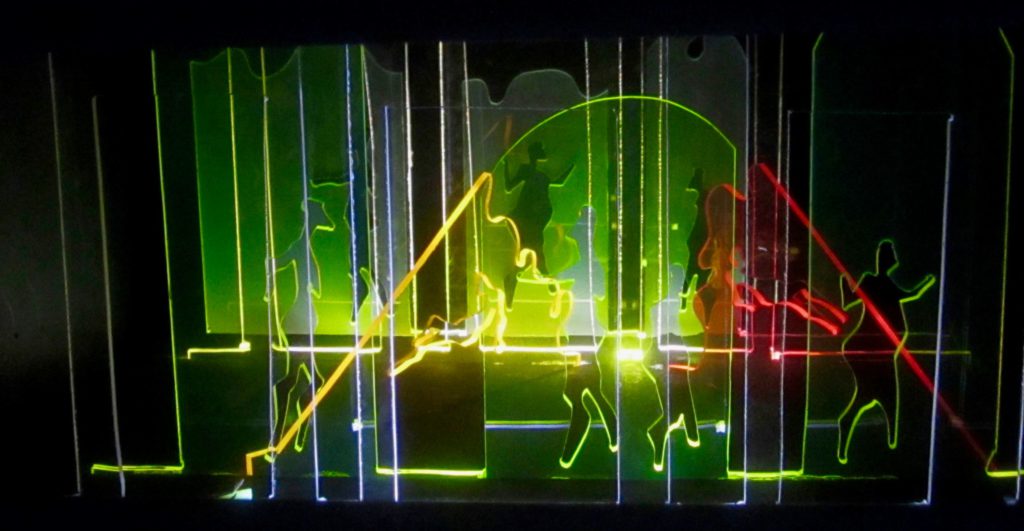 Explore the Interactive Light Experience by Ross A. Brown at the Garden Clubhouse at Pioneer Memorial Park at 387 East Washington Street for the Sunshine Festival. Join us for this custom-built interactive environment that blends art and science encouraging visitors to look at light as an artistic design element and the physical properties of light. Art and science share a similar path of exploration, but with different intentions. Artist Ross Brown hopes this installation will instruct and also create wonder at the power of light to inform our lives. Ross shares, "Living here in the 'Blue Hole/Rain Shadow' have you ever wondered what is 'light'? Most of us accept that it is and get on with our lives. This exhibit is intended to invite the viewer to experience light as a form of artistic expression as well as talk about 'what is light'. As the viewer, you will be able to interact with and manipulate the light to see and feel the extraordinary power of these electromagnetic waves we call light."
From 7:00 – 9:00 PM at the Olympic Theatre Arts Gathering Hall at 414 N Sequim Avenue, enjoy a free concert by the Navy Band Northwest Popular Music Group's 5-piece band.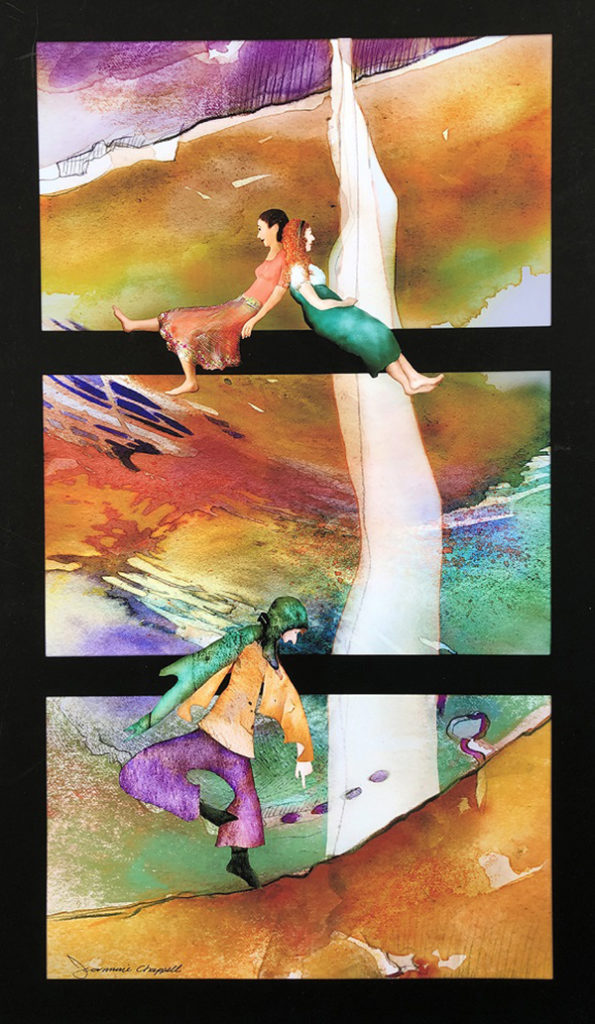 Blue Whole Gallery at 129 W Washington St. features "Home Is Where The Art Is" which is a cooperative partnership with Habitat for Humanity of Clallam County.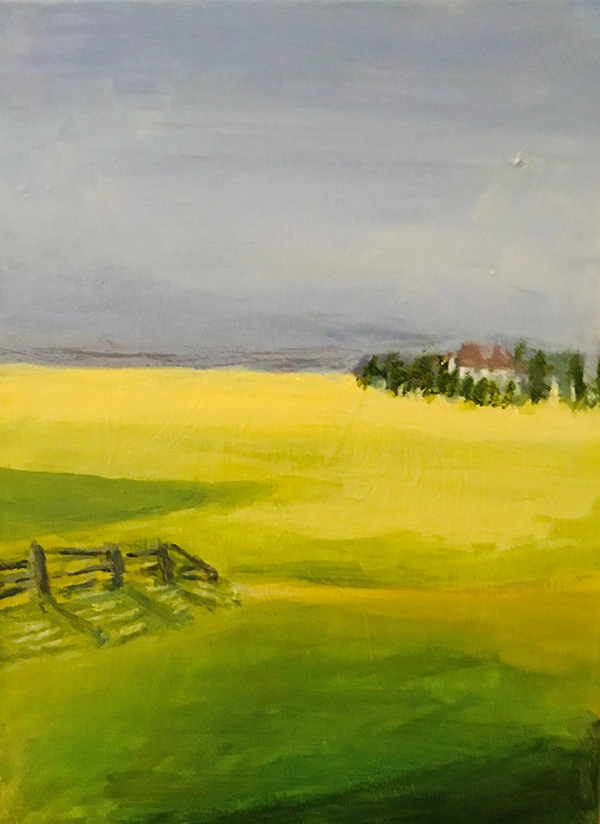 During the month of March artists at Blue Whole Gallery will donate the proceeds from the sale of selected artwork to the Habitat for Humanity mission.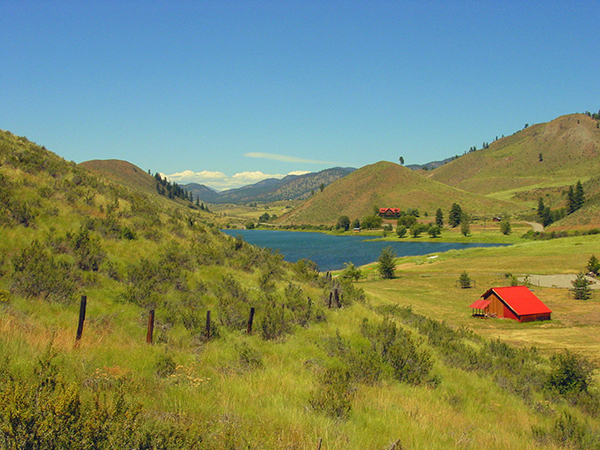 Check out the artwork as well as meet some of the Habitat for Humanity volunteers and employees. Come celebrate to honor and support their commitment to a wonderful and worthwhile mission. Habitat for Humanity: Through shelter we empower. Janet Piccola, a veteran artist, will curate the exhibit.  
Sequim Museum & Arts at 544 N Sequim Avenue will have their quilt collection in the Judith McInnes Tozzer Art Gallery and check out the history exhibitions to learn more about our local "The Boys in the Boat".
From 6:00 to 8:00 PM, Rainshadow Café at 157 West Cedar Street has live music with Dawn & Steve. Come sing your favorite songs with a full menu and drinks to enjoy. Some dancing is encouraged too.
Sequim Spice and Tea at 139 W Washington St. has unique art including glass, pottery, illustration, and photography of local artists. You can also find artful, creative tea blends, colorful and fun teapots and cups, and cheerful culinary gifts.
Pacific Mist – Books, Cards & Gifts at 122 West Washington Street hosts local artists and authors.
Locally created gifts don Cedarbrook Lavender Gift Shop at 120 W Washington Street has delightful farm fresh lavender creations, treats, and inspired vintage décor items.
Wind Rose Cellars at 143 W Washington St. enjoy award winning artfully crafted wines and appetizing tidbits.
Soup in the Alley at 138 W Washington features a rotation of local artists, live music, and treats.
Habitat for Humanity of Clallam County Sequim Habitat Boutique Store is at 154 W Washington St. often with live music.
To create inclusion between venues, artists, and audience, everyone is encouraged to participate in the Art Walk's monthly themes as a fun community activity in any creative form they wish to express it. ­January is silver, February is red, March is green, April is pink, May is aqua, June is white, July is purple, August is yellow, September is blue, October is orange, November is brown, and December is gold.
Want to participate as a venue or artist on the Official First Friday Art Walk Sequim Map, Listing, and Website, please contact Renne Emiko Brock at renneemiko@gmail.com If you are an artist of any media, please get your information to Renne for publicity and opportunities.
Thank you very much! https://www.facebook.com/sequimartwalk