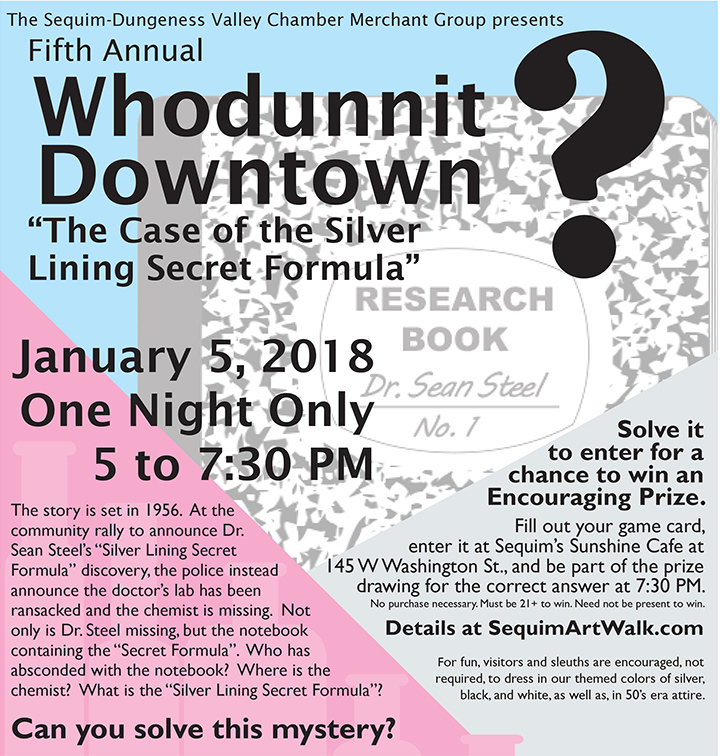 2018 Whodunnit Downtown? "The Case of the Silver Lining Secret Formula" during the January 5 First Friday Art Walk Sequim!

The story is set in 1956. At the community rally to announce Dr. Sean Steel's "Silver Lining Secret Formula" discovery, the police instead announce the doctor's lab has been ransacked and the chemist is missing. Not only is Dr. Steel missing, but the notebook containing the "Secret Formula". Who has absconded with the notebook? Where is the chemist? What is the "Silver Lining Secret Formula"?
For fun, visitors and sleuths are encouraged, not required, to dress in our themed colors of silver, black, and white, as well as, in 50's era attire.
More details coming in the new year!