January 6 Sequim Art Walk Color Theme is SILVER with hints of black and white to celebrate the New Year filled with idealistic goals for the future, optimistic hope, and civic reflection. The sparkly color of silver represents shimmering thoughtfulness, honorable dedication, shiny aloft ideals, confident inclusion and equity, untarnished resilience, imaginative aspirations, and revolutionary receptiveness. To create inclusion between venues, artists, and audience, everyone is encouraged to participate in the Art Walk's monthly color themes as a fun community activity in any creative form they wish to express it.
First Friday Art Walk Sequim is a fun and free self-guided tour of local art venues in Sequim on the First Friday of every month from 5:00 – 8:00 PM. Visit online at SequimArtWalk.com as your resource to download and print your own map, find out what special events are happening, links, and how you can be part of art.
Initiated in 2006, the First Friday Art Walk Sequim is an encouraging and educational arts event that is sponsored and produced by Renne Emiko Brock. Our mission is to create approachable and accessible art and cultural venues that encourage the community to connect and celebrate expression and diversity.
Special Events on January 6: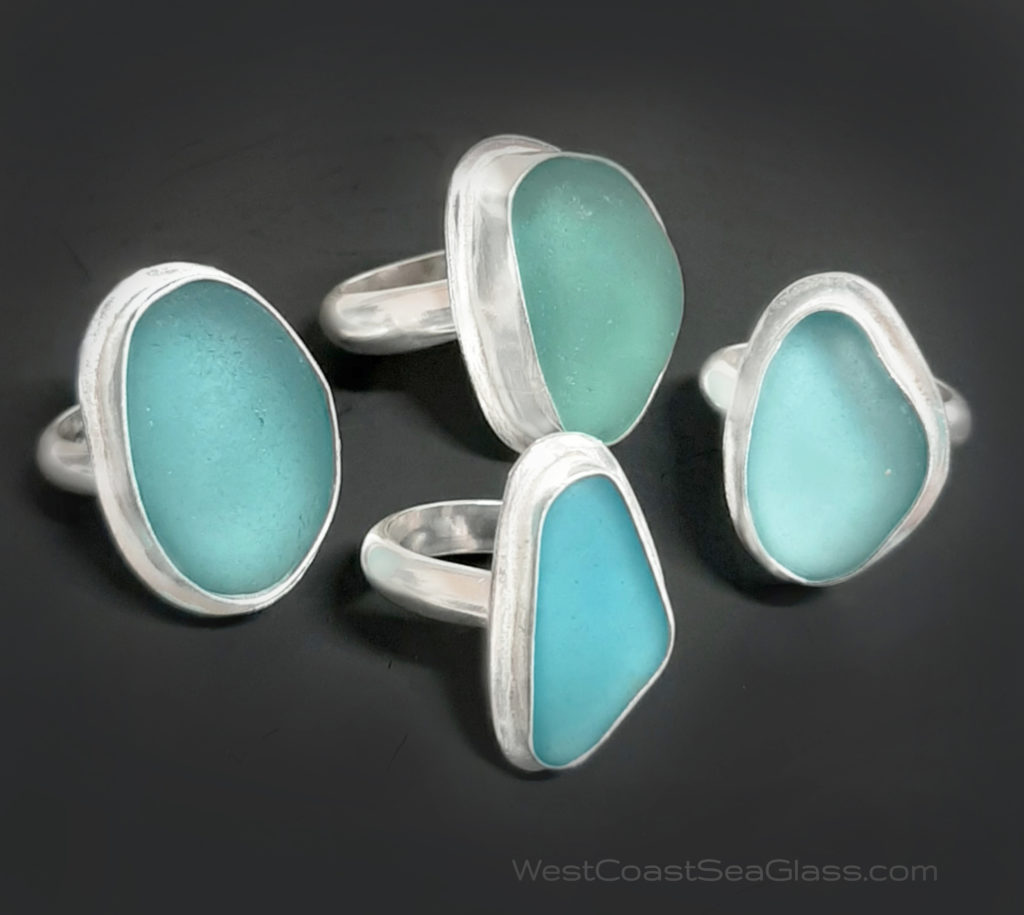 Pacific Mist – Books, Cards & Gifts at 122 West Washington Street hosts Sequim artist and author Mary Beth Beuke of West Coast Sea Glass who is a creator of fine silver and sea glass jewelry, bulk sea glass, beach gifts, sea glass book, and photography. A Pacific Northwest native, Mary Beth has grown up along and extensively traveled the North American continent's west coast and more. She has spent a lifetime along the shore, living, working, studying and recreating on beaches all over the world.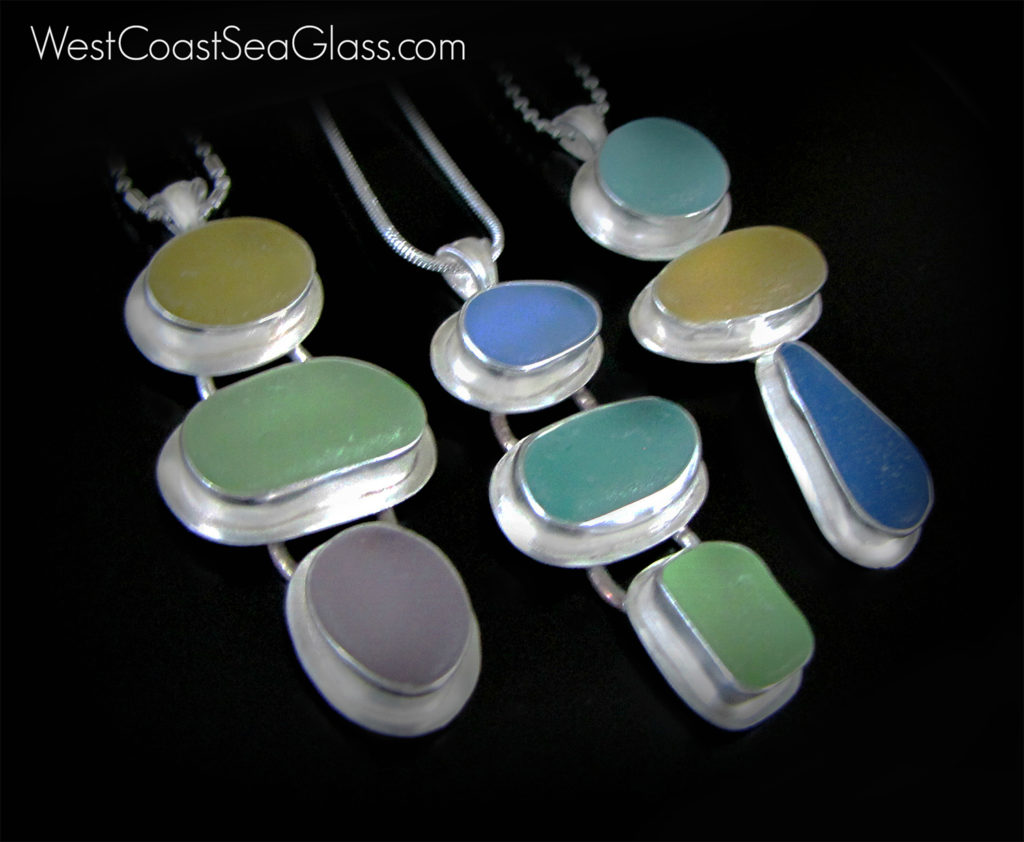 Mary Beth founded the West Coast Sea Glass company in 1998. She has studied jewelry design, metal smithing and had been creating wearable art for over forty years. "The unique beauty of sea glass is that each piece is distinct from the next and has been on a one-of-a-kind journey. I believe the piece of sea glass usually dictates the form of jewelry that it will eventually find itself in and I am committed to moving the West Coast Sea Glass line into fresh, artistic directions", states Mary Beth.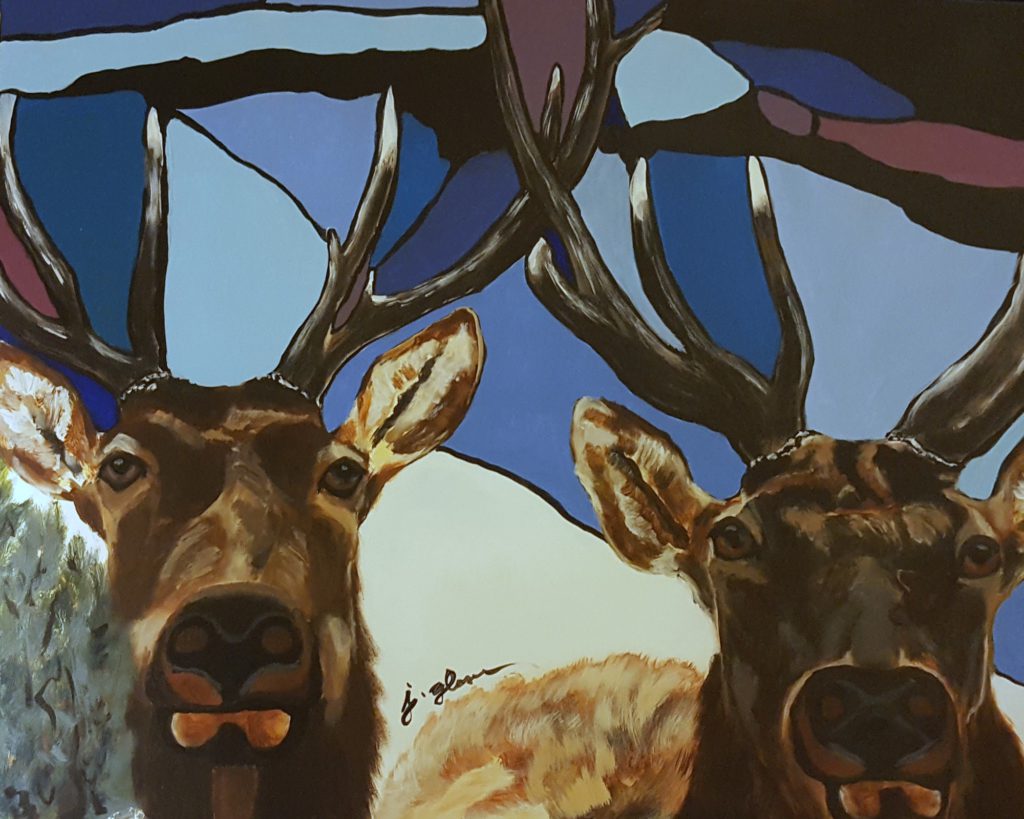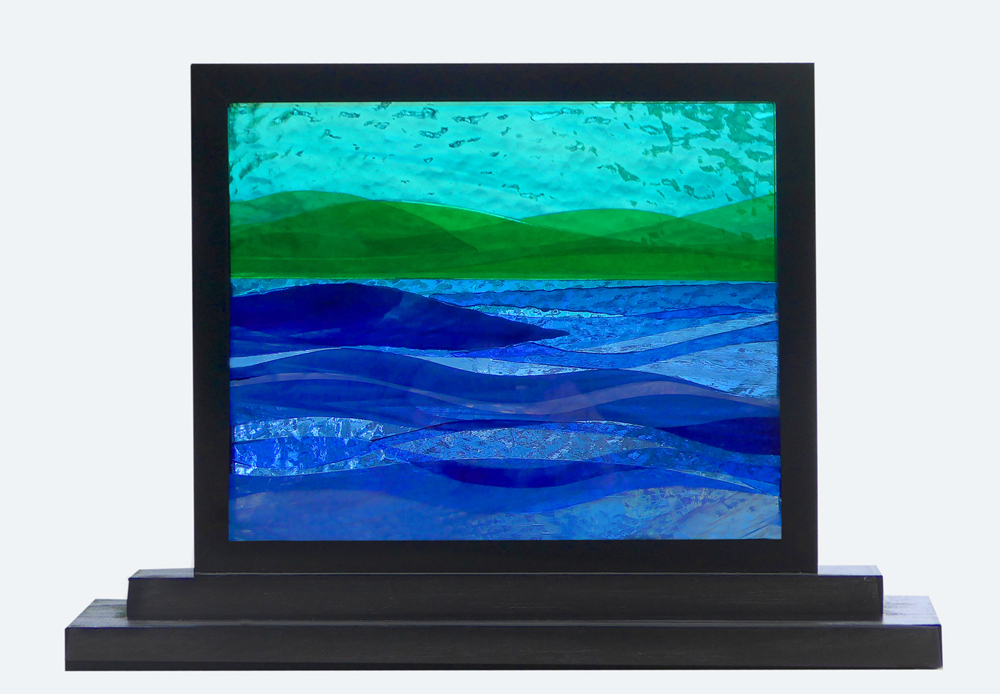 Blue Whole Gallery at 129 W Washington St. features "The Joy of Creativity" with Jean Glaser, painter of animal portraits, and mixed media sculptor Deborah Harrison. Jean Glaser shares, "Art has been part of my life for as long as I can remember. I have a BFA from Arizona State in Ceramics and have shown in galleries in Scottsdale, Arizona, in Park City & Salt Lake City, Utah, and now in Sequim, Washington. I worked for over 30 years in the medium of food and restaurants, including my own. I began painting full-time in 2009, animals being my main subjects. Now I sculpt with brushes and paints. My favorite mediums are acrylic on paper, mixed media, and collage. While I am painting an animal it feels as though we are having a conversation; as the conversation progresses the animal's essence emerges."
Deborah Harrison states, "Ever since I was a child I have been mesmerized by the translucent beauty of stained glass. All grown up now, I still am allured by its magic: the dance of light with glistening textures and rich, bold colors captivates me. I enjoy taking risks and experimenting. Several years ago, I invented a novel approach, with pleasing results: I layer the glass. Not only does this technique give a three-dimensional aspect, but it also adds a rich complexity to my designs. My current subject matter reflects my deep love for the wild landscapes of the Pacific Northwest. I especially enjoy using a rippled glass called 'water-glass'. When natural light shines through it, the blue hues shimmer, and give the sensation of gazing upon sunlit waters.
"Jewel of the Olympics: Lake Crescent" portrays my favorite picnic spot. Whenever I behold this gorgeous lake, I feel calmed and nourished. And when I gaze upon this glass rendition, it transports me right to my favorite spot, and I feel peaceful. My series entitled "The Salish Sea" also uses water glass to capture the sparkle of the blue waves against a backdrop of gently flowing landscapes. My creative expression seems to always be evolving. I make it a point to reflect on what part of it brings me the most joy. And I keep steering in that direction. My delight in the beauty of glass has guided me thus far, and I am glad, for my brain cells still light up with pleasure when I behold its magic."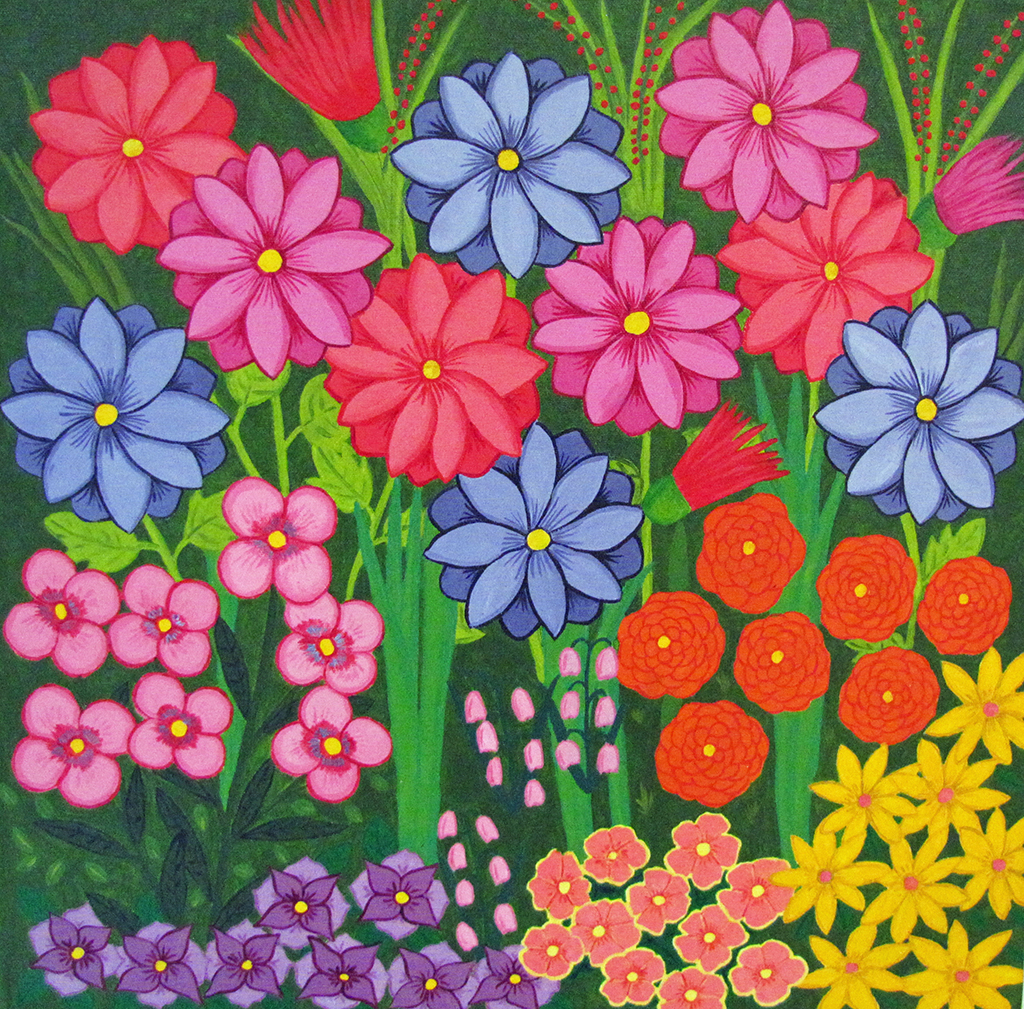 Starting at 5:00 PM, City of Sequim and the City Arts Advisory Commission hosts the First Friday Open Music Jam and "Let's Explore Color" Art Exhibition Reception at the Sequim Civic Center, located at 152 W. Cedar Street. Until 7:00 PM, bring your acoustic instrument and/or your voice and join us for an informal gathering of people who like to make music and meet the visual artists in this juried art exhibit with light refreshments.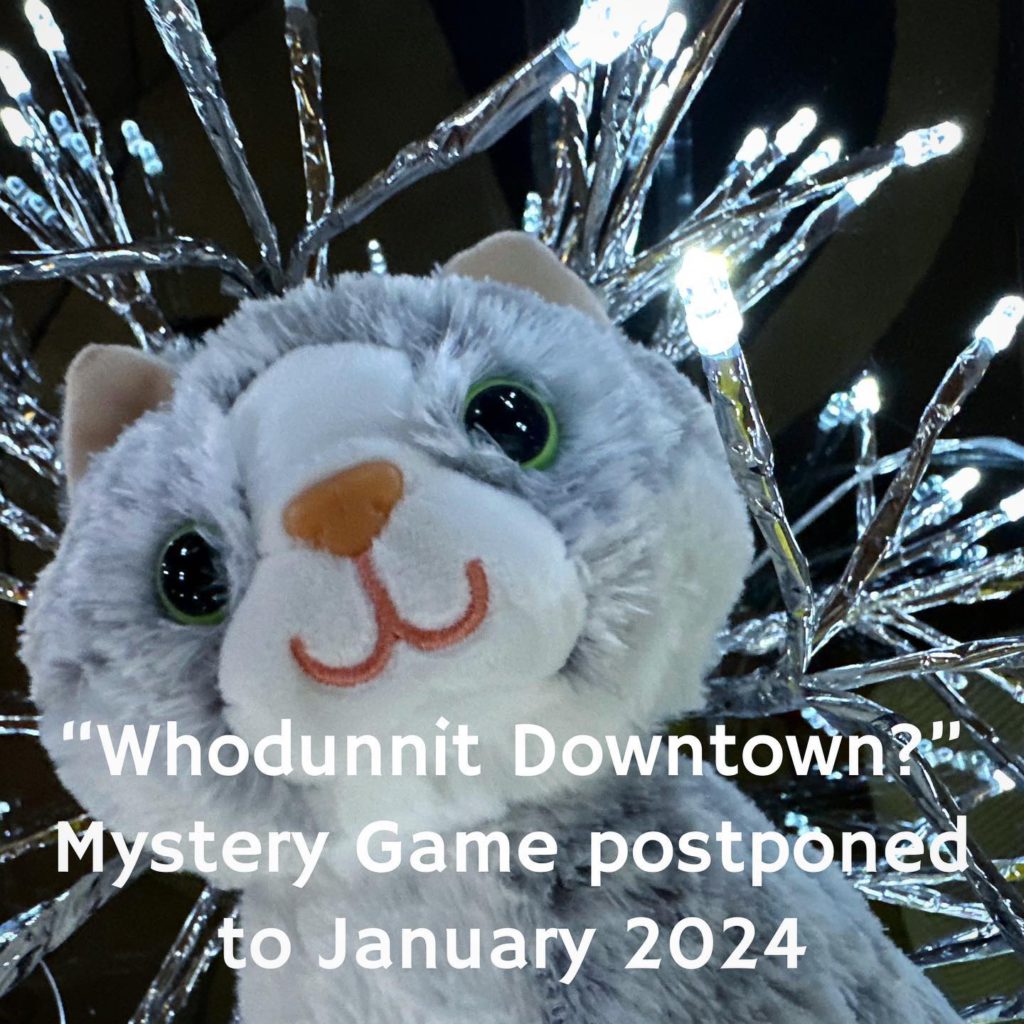 Due to the triple threat of influenza, Covid, and RSV along with an abundance of caution and community care, the Eighth Annual "Whodunnit Downtown? – The Case of the Sterling Reputation" Mystery Game is postponed to January 2024.
Thank you for your support and understanding! Kitty Sterling Sterling thanks you too!
In January, several of our Art Walk venues often take time for family and friends. Please support their reflective and refresh time with a return to the First Friday Art Walk in February.
Want to participate as a venue or artist on the Official First Friday Art Walk Sequim Map, Listing, and Website, please contact Renne Emiko Brock at 360-460-3023 or renneemiko@gmail.com If you are an artist of any media, please get your information to Renne for publicity and opportunities. Thank you for your support!
To create inclusion between venues, artists, and audience, everyone is encouraged to participate in the Art Walk's monthly themes as a fun community activity in any creative form they wish to express it. January is silver, February is red, March is green, April is pink, May is aqua, June is white, July is purple, August is yellow, September is blue, October is orange, November is brown, and December is gold.
Please join our Facebook Page http://www.facebook.com/sequimartwalk Thank you very much!