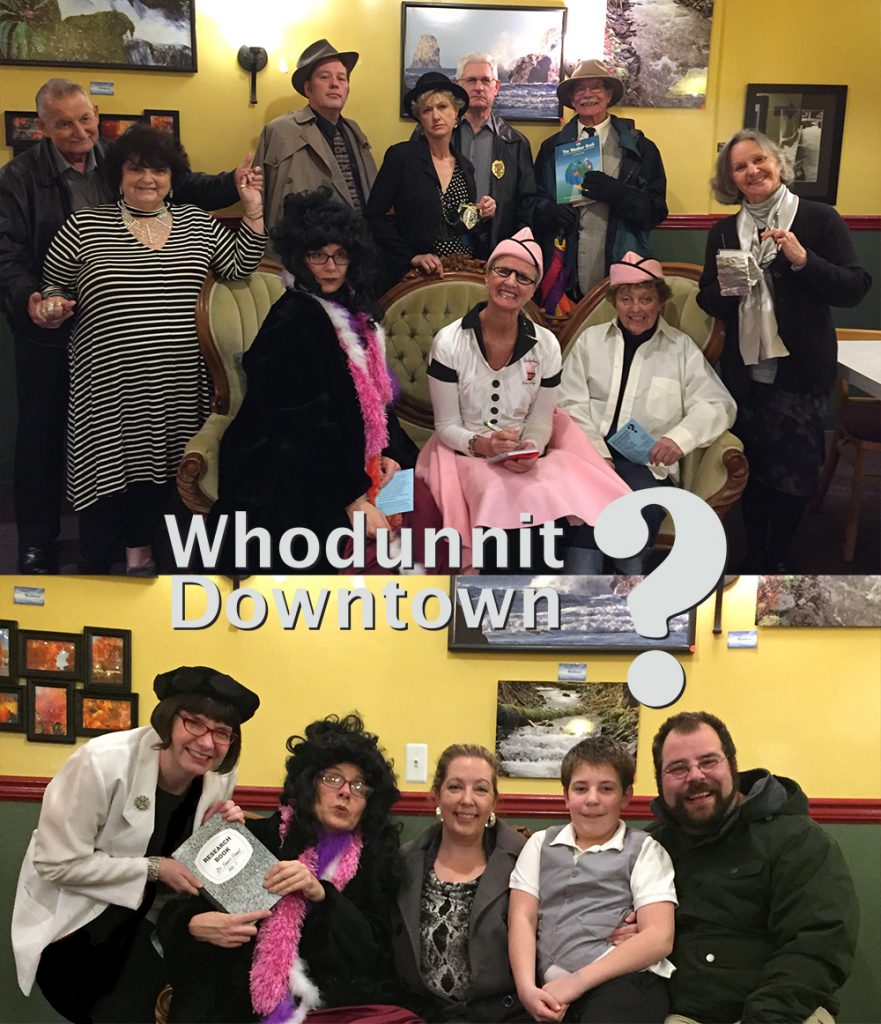 The Sequim-Dungness Valley Chamber Merchant Group and First Friday Art Walk Sequim presented the Fifth Annual "Whodunnit Downtown? – The Case of the Silver Lining Secret Formula" Mystery Game was a fun-filled evening where visitors engaged with suspects and collected the clues about them at various venues to solve the crime for a chance to win a prize. It was Madame Iris Mirror the Pollyanna Patron of the Arts who stole the research notebook in "Whodunnit Downtown?" Congratulations to Nancy, Travis, and Xavier Caskey of Port Angeles for solving the Case of the Silver Lining Secret Formula!
We are grateful to the businesses that donated items for the big prize included a two night stay in a two bedroom cabin from John Wayne's Waterfront Resort, $50 gift certificate from R & T Crystals 'n' Beads, $20 gift certificate Rainshadow Café, a RFID lined credit card bag from The Bag Ladies of Sequim WA, $20 Gift Certificate from Fieldnotes, and Culinary Lavender and Herbs from Olympic Lavender Company.
Many thanks to our "Whodunnit Downtown?" Characters including Emily Westcott was Sam's Soda Shoppe Owner Ms. Samantha Samson, Crystal Stout was Ms. Samantha Samson niece Ms. Sandy Samson, Richard Stephens was Bottle Manufacture Mr. Andrew Ash, Lara Starcevich was Pollyanna Patron of the Arts Madame Iris Mirror, Joe Borden was Dance Instructor Mr. Thomas Twostep, Tawawa Borden was Dance Instructor Mrs. Tilly Twostep, Jeff Perry was Weather Man Mr. Miles Mercury, Priscilla Patterson Ladies' Magazine Reporter Miss Pandora Wright, Scott Clausen was Local Police Officer Hank Bismuth, Nell Clausen was FBI Agent Kay Keen, and Renne Emiko Brock was Chemist Doctor Sean Steel.
Thank you to the businesses that participated by hosting a clue including Bag Ladies of Sequim, Blue Whole Gallery, City of Sequim Civic Center, Fieldnotes, Forage Gifts & Northwest Treasures, Peninsula Taproom, Rainshadow Café, R & T Crystals 'n' Beads, Sunshine Café, That Takes the Cake, and Wind Rose Cellars. This year unique as you / Renne Emiko Brock produced this creative community event.
Special thanks to Dona Brock, Diane Fatzinger, and the whole crew at Sunshine Café!
Start planning to join us in 2019 for the 60's themed "Whodunnit Downtown?" – The Case of the Mistaken Tin Foil Hat during the January 4, 2019 First Friday Art Walk Sequim!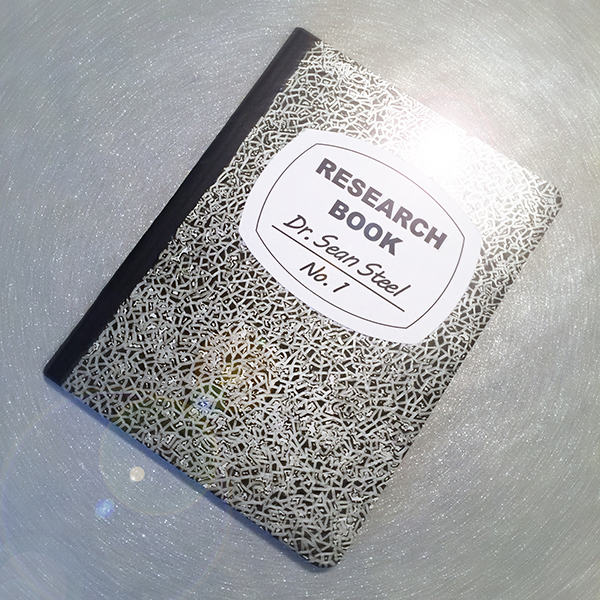 If you are interested in donating a prize, hosting a clue, or being one of our amazing characters next year, please do contact Renne at renne@uniqueasyou.com ! Thank you!