First Friday Art Walk Sequim
December 1, 5:00 – 8:00 PM
Various Venues in Sequim WA
SequimArtWalk.com
December 1 Sequim Art Walk Color Theme is GOLD and all that glimmers brightly with hope! Gold is the color of our star Sol as we celebrate the Winter Solstice and the return of the sun during December. The impressive, shiny color of gold represents rekindled optimism, superb festivities, admiration, prosperity, kindhearted deeds, and lifelong fellowships. As you enjoy an evening on the town with family, friends, and guests who join our welcoming community, you will find works of art and folks supporting the option to dress in shades of gold or glittery interpretations of this festive time of year to celebrate happiness, harmony, and hope. Ugly holiday sweaters are most welcome!
First Friday Art Walk Sequim is a fun and free self-guided tour of local art venues in Sequim on the First Friday of every month from 5:00 – 8:00 PM. Visit online at SequimArtWalk.com as your resource to download and print your own map, find out what special events are happening, links, and how you can be part of art.
Initiated in 2006, the First Friday Art Walk Sequim is an encouraging and educational arts event that is sponsored and produced by Renne Emiko Brock. Our mission is to create approachable and accessible art and cultural venues that encourage the community to connect and celebrate expression and diversity.
Special Events for December 1: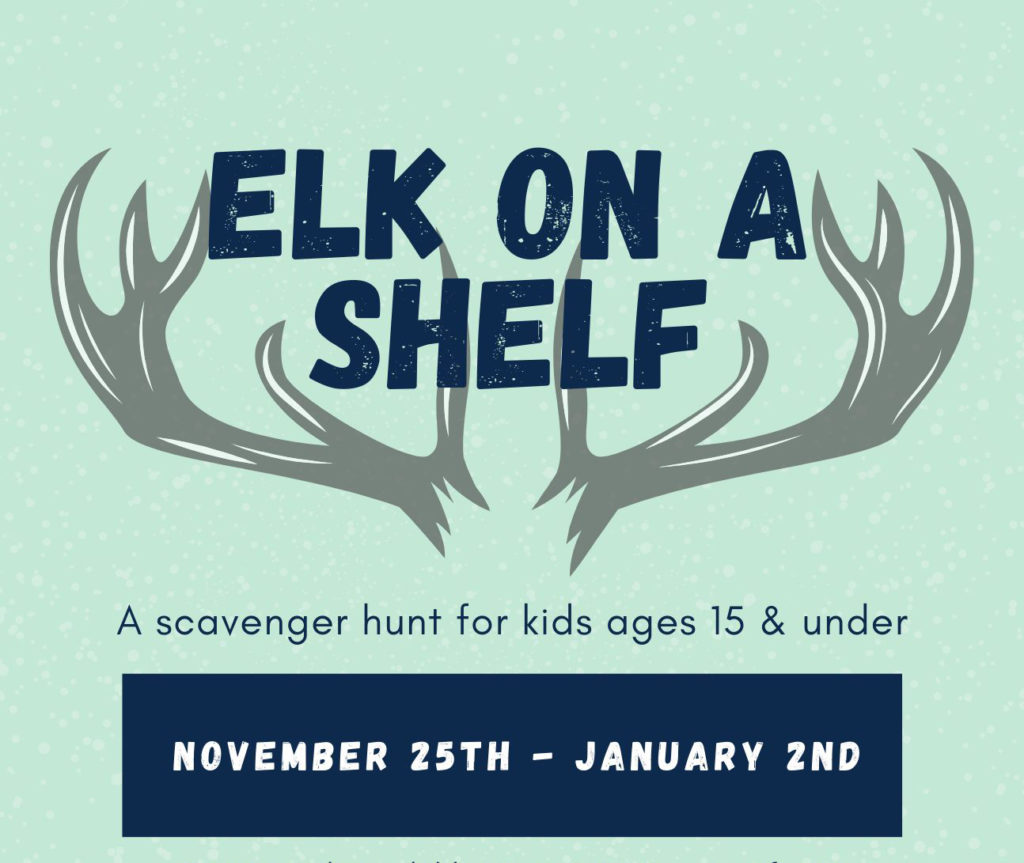 While on the Art Walk, play Elk on a Shelf that is a scavenger hunt for kids ages 15 and under. Get your Game Cards at participating storefronts. Bring completed cards to That Takes the Cake by January 2 by 5:00 PM and winners announced January 3. More details at https://www.facebook.com/chooselocalsequim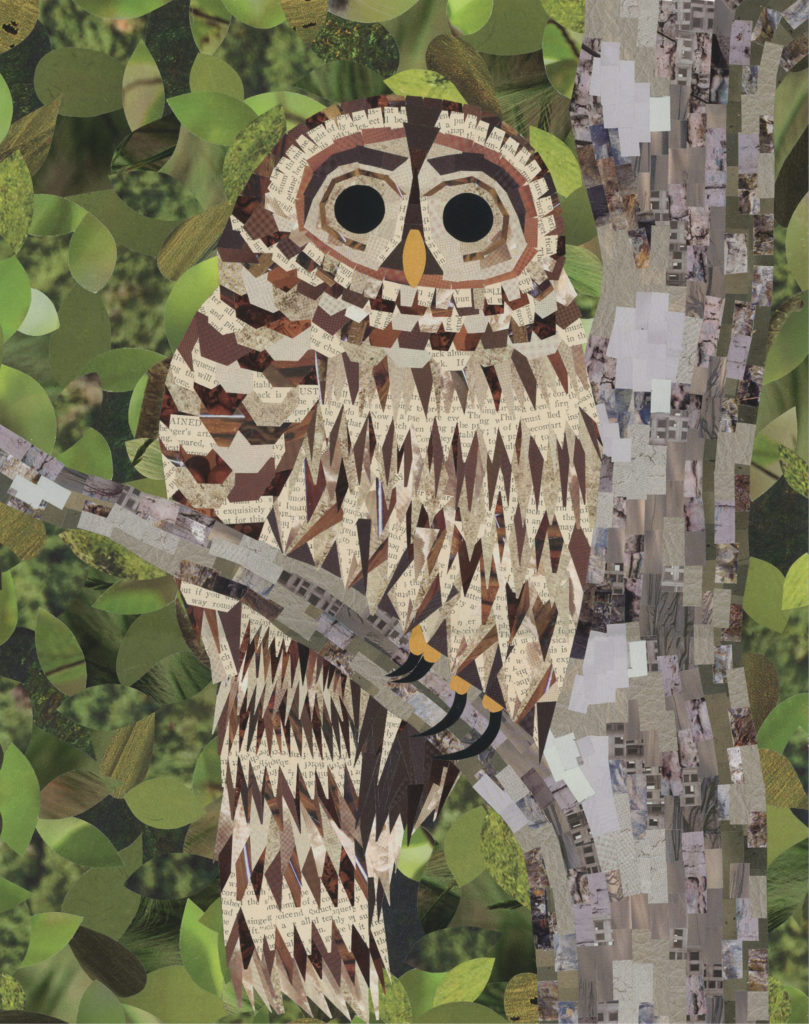 The A. Milligan Art Studio and Gallery at 520 N. Sequim Avenue hosts the Olympic Peninsula Art Association's Members Show and Fundraiser. It promises to be an exciting evening! Visitors to the Gallery will have a chance to vote for their favorite works of art and the "People's Choice Awards" will be presented to the winners that night during the reception.
A Silent Auction of various items from area businesses and individual donations will also be held during the Sequim Art Walk. Proceeds from this fundraiser will benefit the OPAA's Art Scholarship Program. This year's scholarship reward recipients will also have their artworks on display. So, come join us for some tasty bites and refreshments at this annual fundraising event showcasing the diverse works and various talents of the artist members of the OPAA. The A. Milligan Art Gallery is located at 520 N. Sequim Avenue, between the Olympic Theatre Arts Center and the Sequim Museum and Arts Center.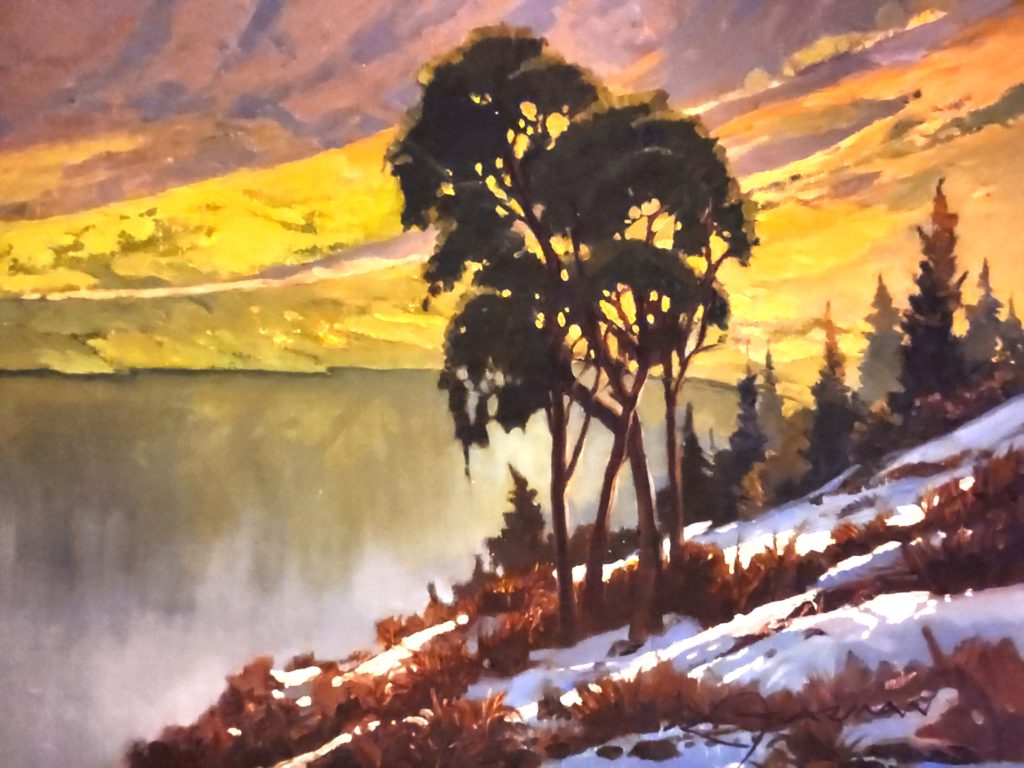 La Petite Maison Blanche at 213 E Washington St. features painter Lynne Fearman with uniquely curated gifts and festive treats throughout the shop.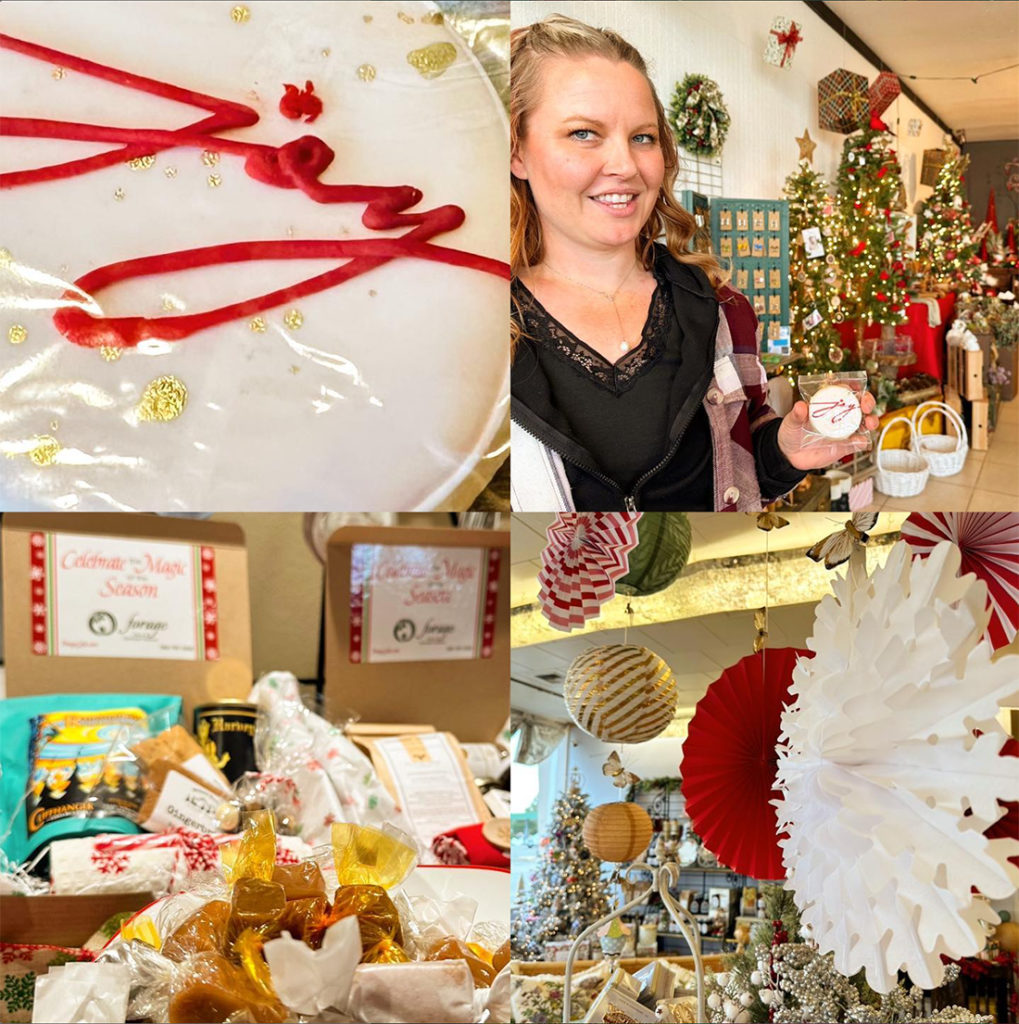 For the Art Walk, visit Sofie's Florist Pop-Up Christmas store at 463 West Washington St. next door to Essence Coffee. For over three decades, Sofie's Florist has been a cherished part of our community, delivering fresh, high-quality artistic floral designs.

Forage Gifts & Northwest Treasures at 121 W Washington Street features local and regional gifts and treats from around the area. Check out their unique gift boxes and fun gift items with Pacific Northwest and Sequim pride.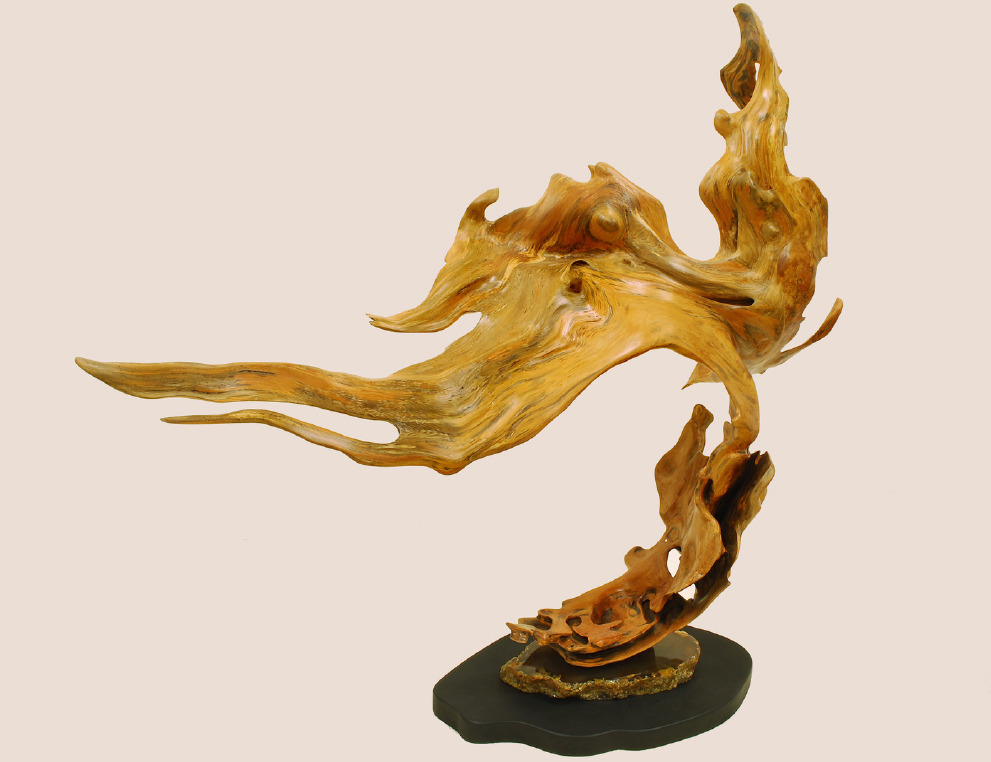 At the Sequim Museum & Arts, 544 N. Sequim Avenue in the Judith McInnes Tozzer Art Gallery, explore the Olympic Driftwood Sculptors (ODS) with works from many of the club's forty-five members. At the reception, in addition to many completed sculptures, ODS members will have a demonstration table featuring driftwood sculpture art-in-progress, as well as tools used to coax out the hidden beauty from the raw wood. Founded in 2008, with an initial membership of twelve, ODS is 501(C)(3). In addition to monthly meetings and classes, the group participates in several shows a year. During the shows, money raised from the sale of raw driftwood, members created hand crafted items, and the sale of tickets for the annual driftwood sculpture raffle goes toward the funding of a local scholarship or educational program. The Olympic Driftwood Sculptors meet the first Wednesday of every month at the Trinity United Methodist Church, 100 S. Blake Avenue, Sequim, from 10:00 am to 1:00 pm. Additional information about the Olympic Driftwood Sculptors may be found at olympicdriftwoodsculptors.org
At the City of Sequim Civic Center at 152 W. Cedar Street from 5:00 to 6:00 PM, the Sequim Arts Commission invites the community to celebrate the 9th annual 4th-grade student holiday ornament display and tree lighting with Mayor Ferrell and the Sequim Arts Commission. All 4th grade students in the Sequim School District have been invited to create a holiday ornament inspired by the theme, "What Brings You Joy." Light refreshments and joyous cheer will be aplenty. The City Arts Advisory Commission hosts the "Elemental; Fire, Water, Wood, Earth, Metal, Air" on view in the Karen Kuznek-Reese Gallery.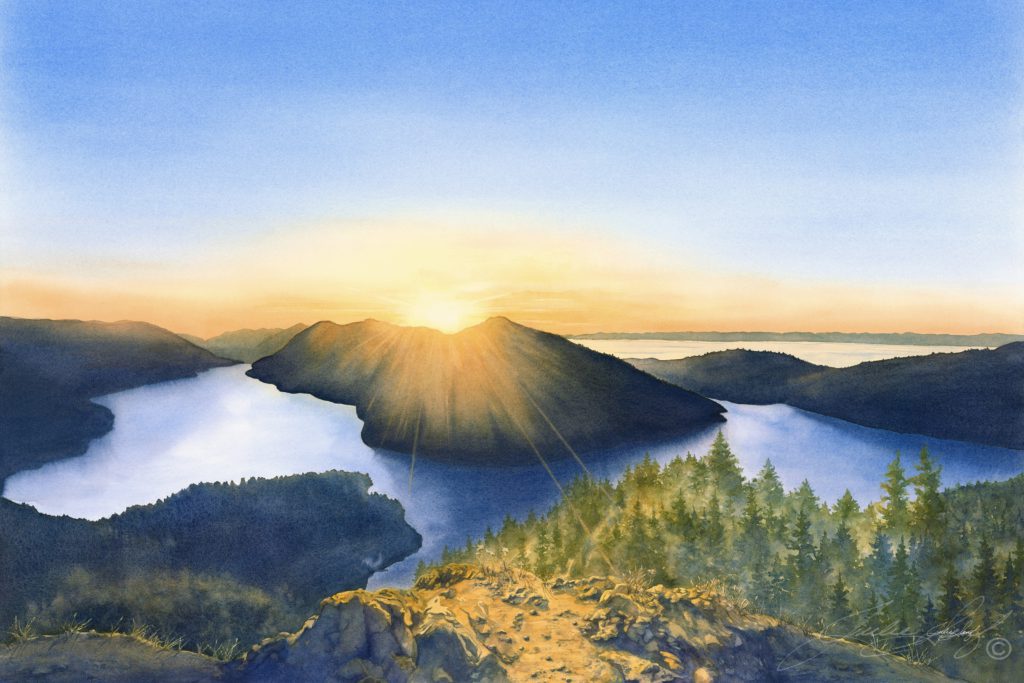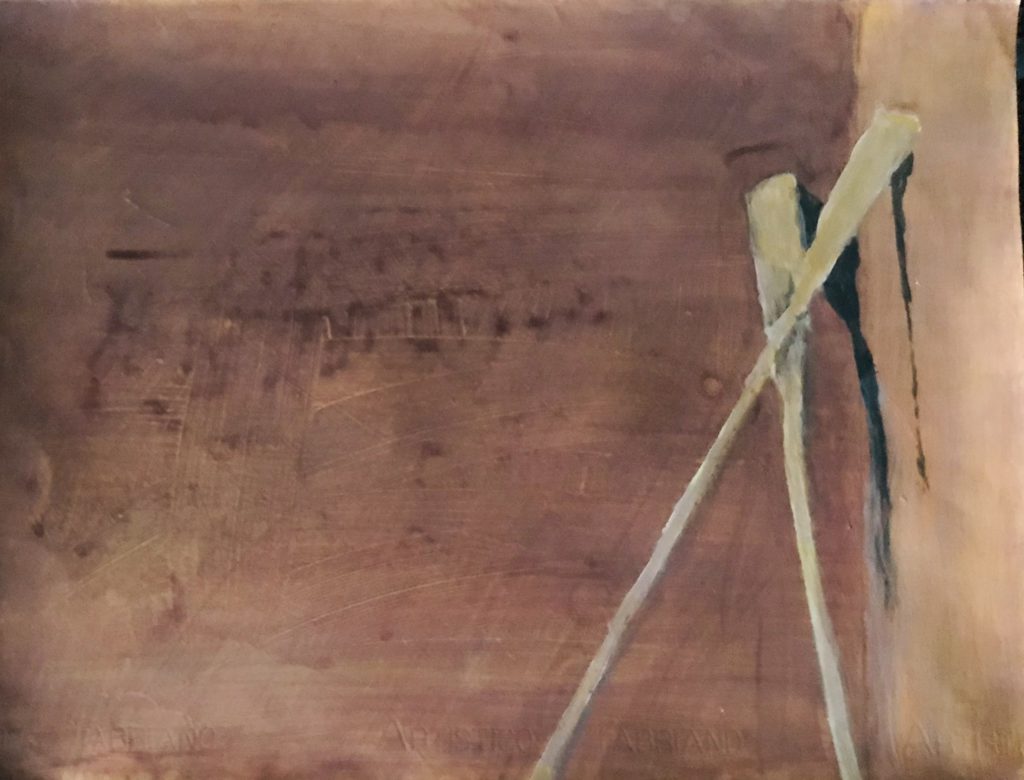 Blue Whole Gallery at 129 W Washington St. has the "Rowed To Gold" exhibition ushering in the Holiday season by paying tribute to the premier screening of "Boys in the Boat" taking place December 8th in Sequim. "Rowed To Gold" features gallery member's art around all things rowing and water "We were so moved by the efforts of our high school students to bring this event to Sequim, we just had to show our support!" said gallery member Barb Boerighter. "Boys in the Boat" tells the story of Joe Rantz of Sequim and his teammates who won the Olympic gold medal in rowing during the 1936 Olympics. Blue Whole Gallery members applaud Sequim High School students. Their civic pride and persistence in lobbying Hollywood were instrumental in bringing this event to Sequim. The Gallery supports their fundraising effort to provide housing for Sequim's homeless students. The Gallery will accept cash and check donations for the Joe Rantz House during December on behalf of Sunrise Rotary and The Interact Club. Proceeds from the sale of selected art will be donated by gallery artists to the Joe Rantz House. The annual Gift Gallery will once again be showcased in the main gallery for the entire month of December with an assortment of affordable, artistic gift ideas for sale.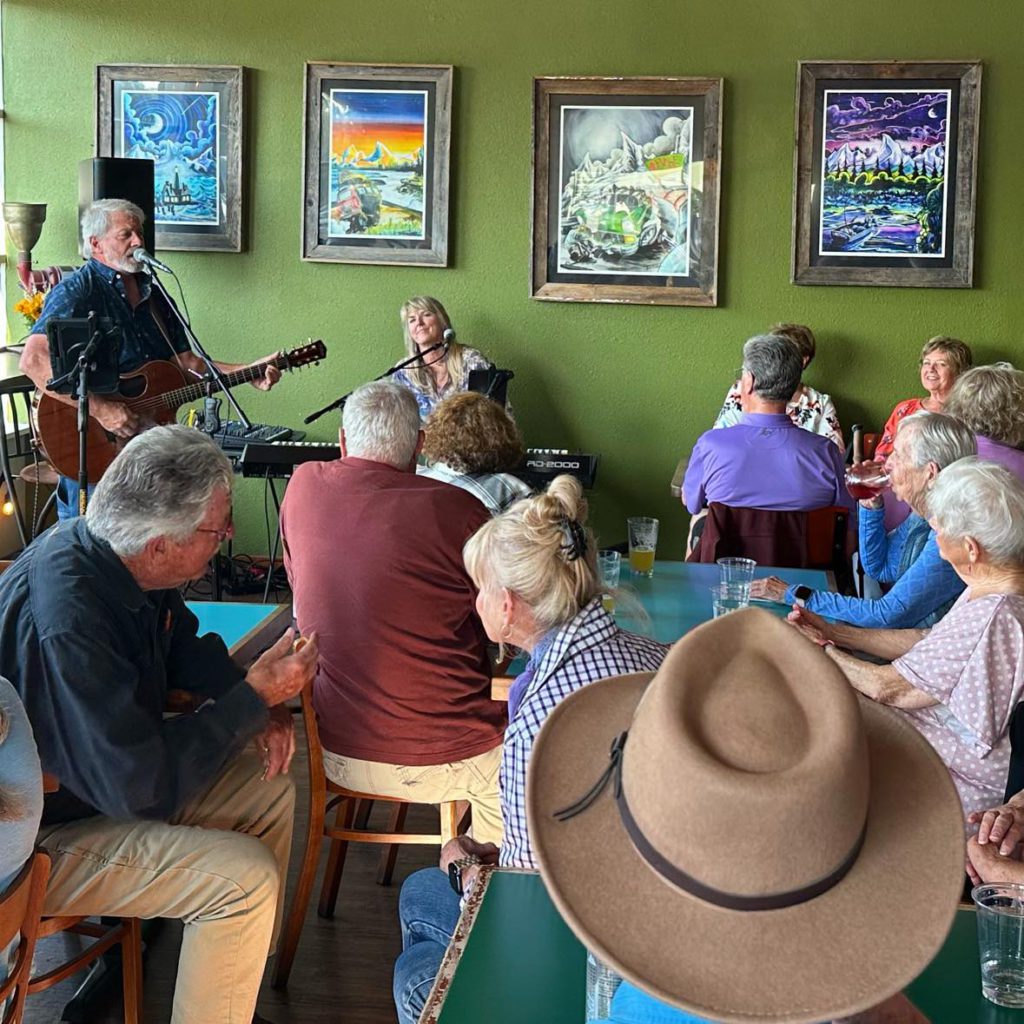 From 6:00 to 8:00 PM, Rainshadow Café at 157 West Cedar Street has live music with Dawn & Steve. Come sing your favorite songs with a full menu and drinks to enjoy. Some dancing is encouraged too.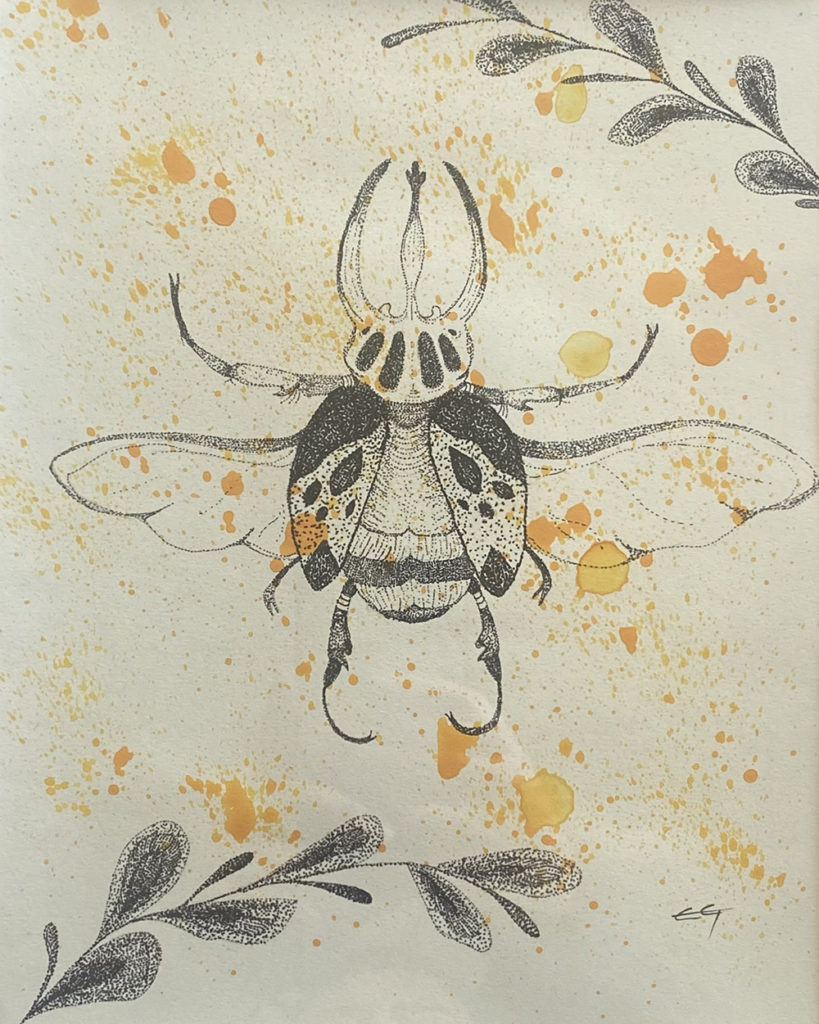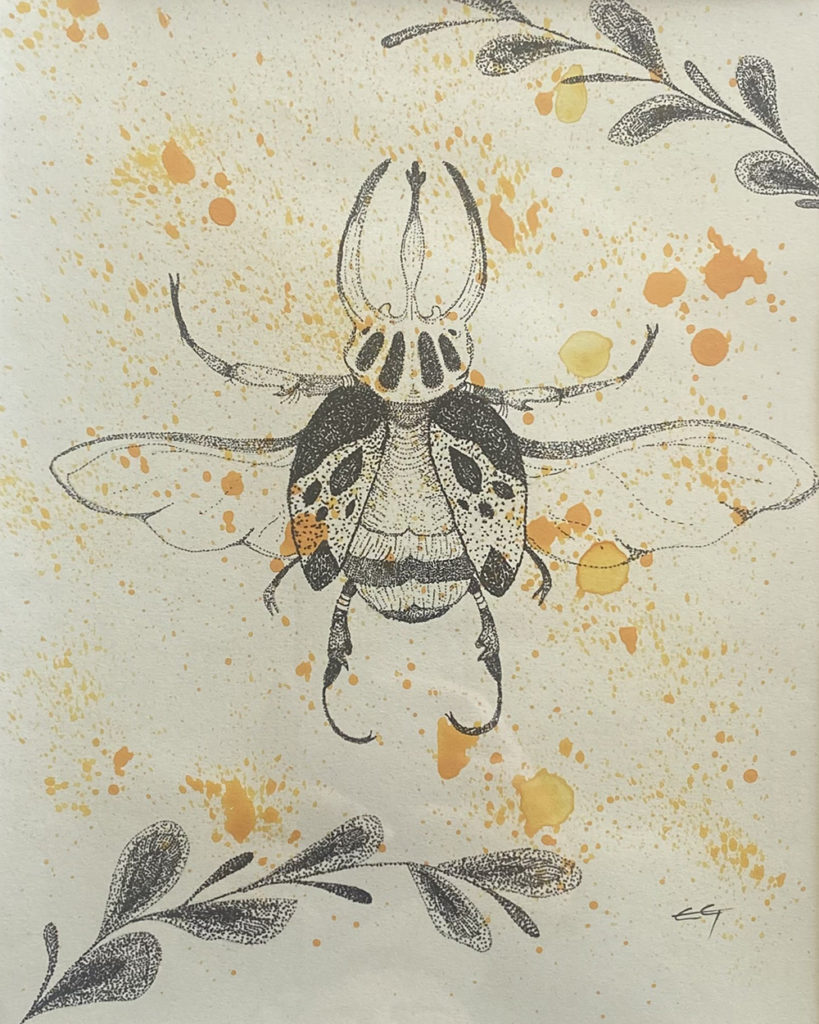 Locally Known Cowork at 112 W Washington St. features artists Emma Gockerell and Kelli Ward.
Pacific Mist Books at 122 West Washington Street shares the love of reading and offers an eclectic mix of new and vintage books, cards, and gifts including local authors and artists. Kick off December and the Christmas season with a bountiful abundance of Nutcracker themed books and holiday cheer! Laurel Herrera of the Sequim Ballet, will be sharing her knowledge of the origins and transformation of the famous Nutcracker ballet, as well as homemade goodies! Stop by and celebrate with some Christmas cheer!!
Wild Goddess Brews-n-Bites at 145 E Washington Street Suite D has small bites, salads, dips, and boards. Have a comfy seat and enjoy a wide selection of beverages along with delightful live music.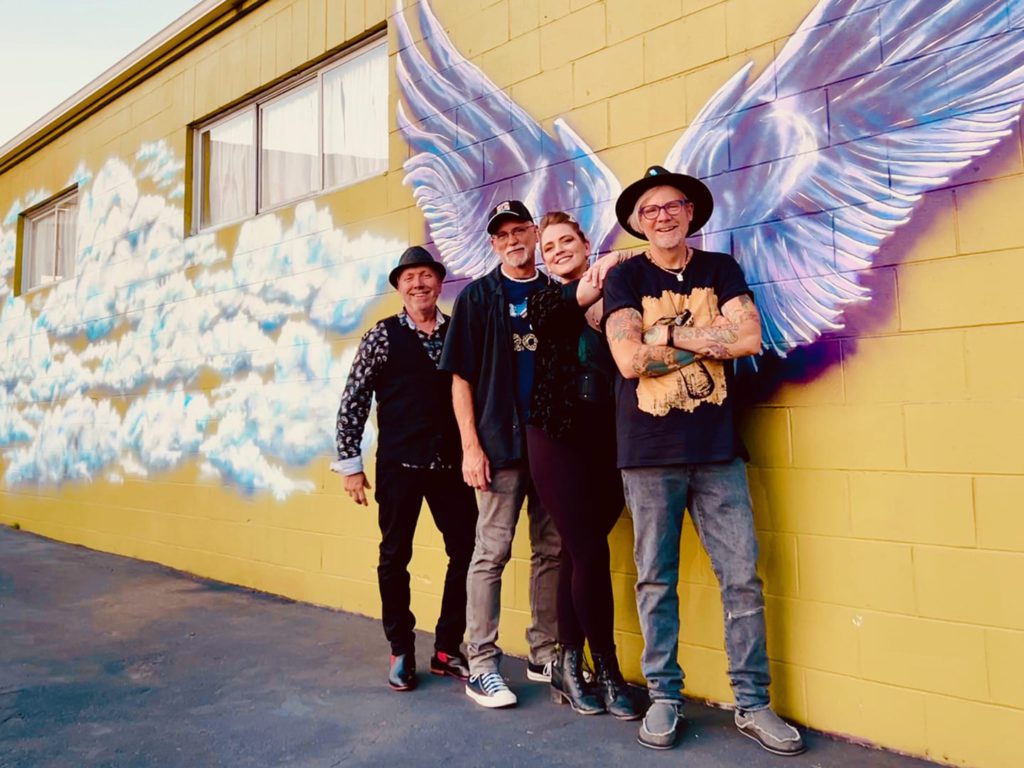 From 5:30 to 7:30 PM, Habitat for Humanity of Clallam County's Sequim Habitat Boutique Store at 213 E Washington St. has fabulous live music with OC!
Sequim Spice and Tea at 139 W Washington St. has unique art including glass, pottery, illustration, and photography of local artists. You can also find artful, creative tea blends, colorful and fun teapots and cups, and cheerful culinary gifts.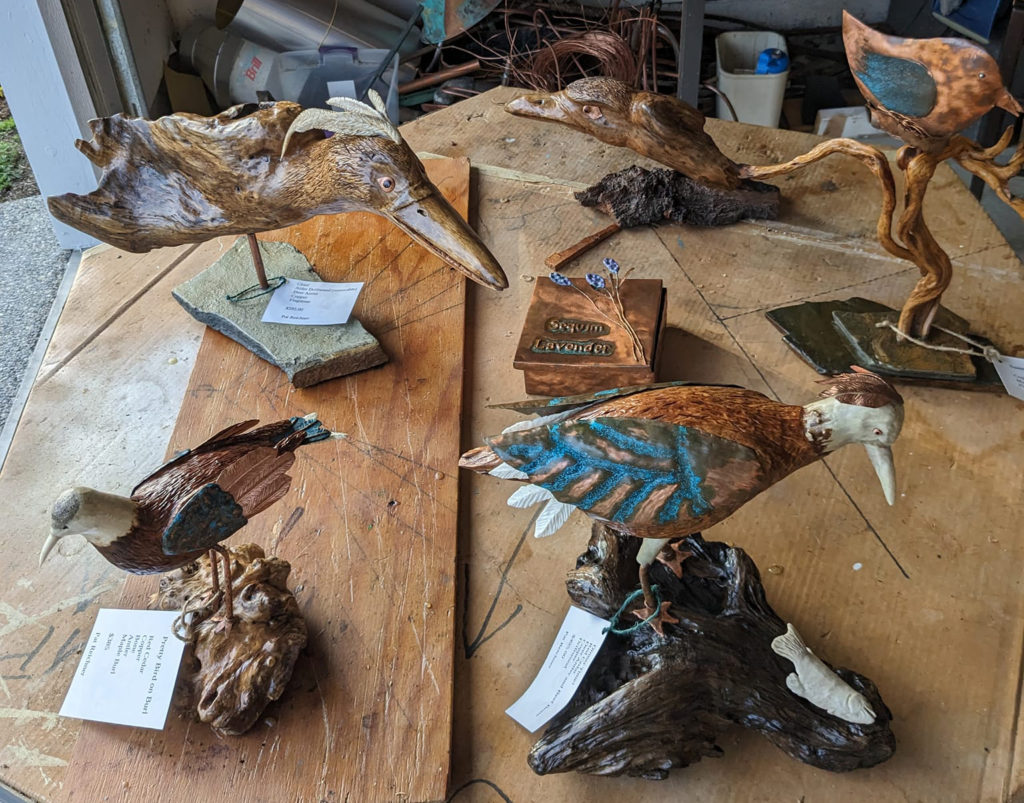 Over the Fence, a destination home and garden store, at 118 E. Washington St. is hosting one of their local makers, Pat Reichner.
Locally created gifts don Cedarbrook Lavender Gift Shop at 120 W Washington Street has delightful farm fresh lavender creations, treats, and inspired vintage décor items.
Wind Rose Cellars at 143 W Washington St. enjoy award winning artfully crafted wines and appetizing tidbits.
Soup in the Alley at 138 W Washington features a rotation of local artists, live music, and treats.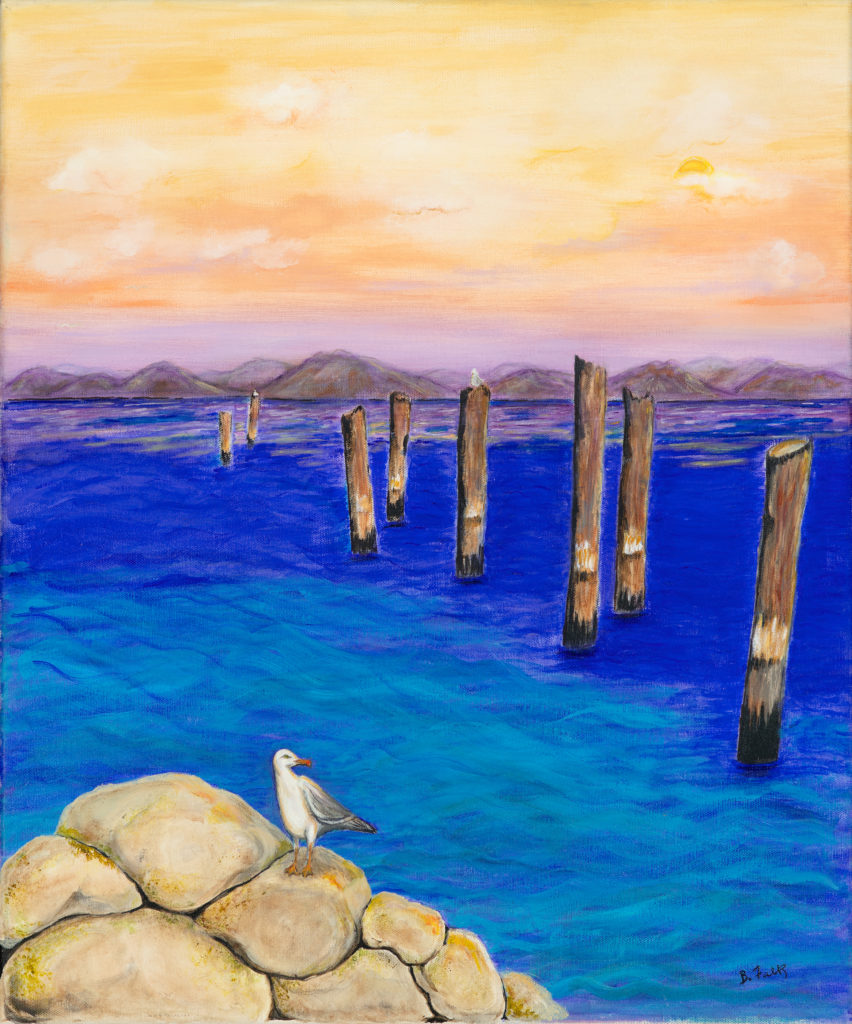 Stroll over to the River House Bakery & Cafe at 120 W. Bell Street to enjoy the beautifully sumptuous colorful art of Barb Falk. Goodies Available.
Want to participate as a venue or artist on the Official First Friday Art Walk Sequim Map, Listing, and Website, please contact Renne Emiko Brock at 360-460-3023 or renneemiko@gmail.com If you are an artist of any media, please get your information to Renne for publicity and opportunities. Thank you for your support!
To create inclusion between venues, artists, and audience, everyone is encouraged to participate in the Art Walk's monthly themes as a fun community activity in any creative form they wish to express it. January is silver, February is red, March is green, April is pink, May is aqua, June is white, July is purple, August is yellow, September is blue, October is orange, November is brown, and December is gold.
Please join our Facebook Page http://www.facebook.com/sequimartwalk
Thank you very much!