January 3 Art Walk Color Theme is SILVER with hints of black and white to celebrate the New Year filled with idealistic goals for the future, optimistic hope, and civic reflection. The sparkly color of silver represents shimmering thoughtfulness, honorable dedication, shiny aloft ideals, confident inclusion and equity, untarnished resilience, imaginative aspirations, and revolutionary receptiveness. To create inclusion between venues, artists, and audience, everyone is encouraged to participate in the Art Walk's monthly color themes as a fun community activity in any creative form they wish to express it. You can also solve the "Case of the Disco Trophy Hustle" at the 7th Annual Whodunnit Downtown? Mystery Game during January 3 Sequim Art Walk for a prize!
First Friday Art Walk Sequim is a fun and free self-guided tour of local art venues in Sequim on the First Friday of every month from 5 – 8 p.m. Visit online at SequimArtWalk.com as your resource to download and print your own map, find out what special events are happening, links, and how you can be part of art. Initiated in 2006, the First Friday Art Walk Sequim is an encouraging and educational arts event that is sponsored and produced by Renne Emiko Brock. Our mission is to create approachable and accessible art and cultural venues that encourage the community to connect and celebrate expression and diversity.
Special events for January 3: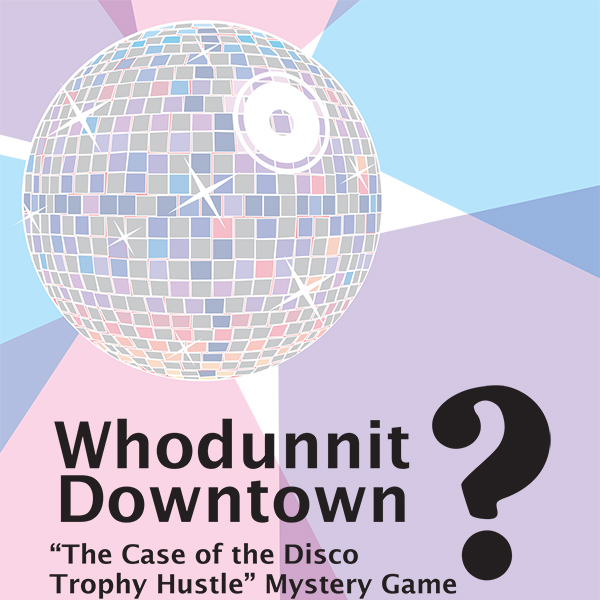 The Seventh Annual "Whodunnit Downtown? – The Case of the Disco Trophy Hustle" Mystery Game is a fun-filled evening where visitors engage with suspects and collect the clues about the suspects at various venues to solve the crime. Play the game for a chance to win a prize during the January 3 First Friday Art Walk Sequim from 5:00 to 7:30 PM.
Our story is set on New Year's Eve 1977, the polarizing fever of disco and "Star Wars" has gripped the nation and created division among friends and families. Apposing perspectives of rebellion to oppression and rogue, footloose behavior boil over during the Moonrise Club Disco Dance Tournament hosted by club owner Ms. Quinny Quartz. Steeped in competition, the dancers take to the checkerboard floor to battle for the mirror ball trophy while the anti-dancing crusaders clash to end this wicked disco fever. What syncopated force disrupted the infectious choreography as the large cash prize vanished along with the trophy? Force users, dancers, contradiction, and conflict hits the streets of Sequim as the search is on to shed luminescent light on the criminal who swiped the contest prize. Can you solve the mystery?
Starting at 5:00 PM, strut down the sidewalk to "Staying Alive" while visiting various Sequim First Friday Art Walk venues. Mingle with the suspects in our mystery game and discover why they might have stolen the Moonrise Club's Mirror Ball Dance Trophy. Visitors and sleuths to the "Whodunnit Downtown?" and Sequim Art Walk are encouraged to dress in the theme colors of silver, black, and white, as well as, in 70's era attire, disco duds, and "Star Wars" motivated costumes. It is not required, but dressing up makes the evening more fun and festive. You can solve this crime that will inspire balance and integrity by finding clues about the suspects of the "Whodunnit Downtown? – The Case of the Disco Trophy Hustle" at these local businesses: Bag Ladies of Sequim at 161 W Washington St., Blue Whole Gallery at 129 W Washington St., Cedarbrook Lavender at 120 W Washington St., City of Sequim Civic Center at 152 W Cedar St., Forage Gifts & Northwest Treasures at 121 W Washington St., Peninsula Taproom at 210 W. Washington St., Rainshadow Café at 157 W Cedar St., Sequim Habitat Boutique Store at 213 E Washington St., That Takes the Cake at 171 W Washington St., and Wind Rose Cellars at 143 W Washington St.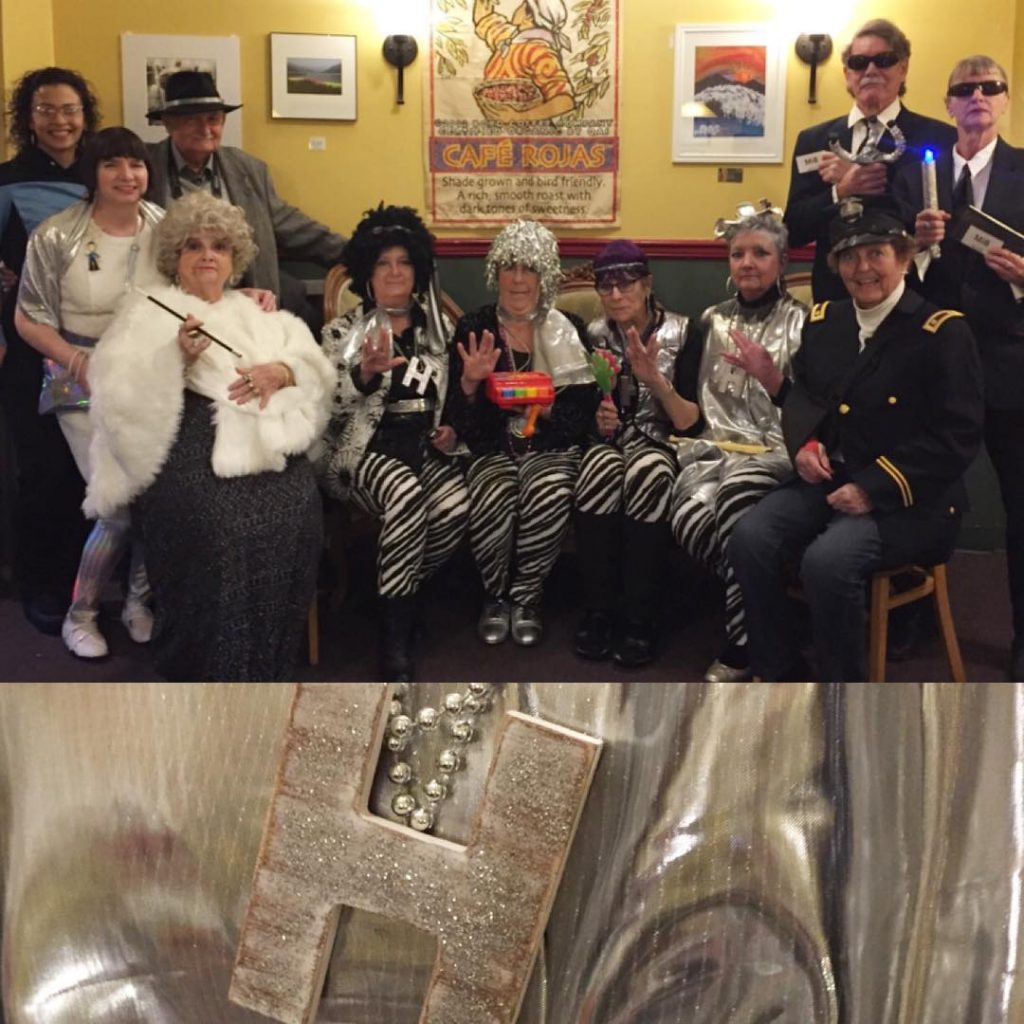 Pick up your game card at any of the participating venues at 5:00 PM. Fill out your game card, and, enter it at "Whodunnit Headquarters" at Cedarbrook Lavender Farm Gift Shop at 120 W Washington St., and then be part of the prize drawing for the correct answer at 7:30 PM. No purchase necessary. Must be 21+ to win. Need not be present to win. Winner drawn by random and the first game card drawn with the correct answer wins the prizes donated by Sequim friends and local businesses. The Seventh Annual "Whodunnit Downtown? – The Case of the Disco Trophy Hustle" Mystery Game is co-hosted by Cedarbrook Lavender & Herb Farm and First Friday Art Walk Sequim. You will find more details and a map at SequimArtWalk.com Can you solve this compelling mystery game? You are our only hope!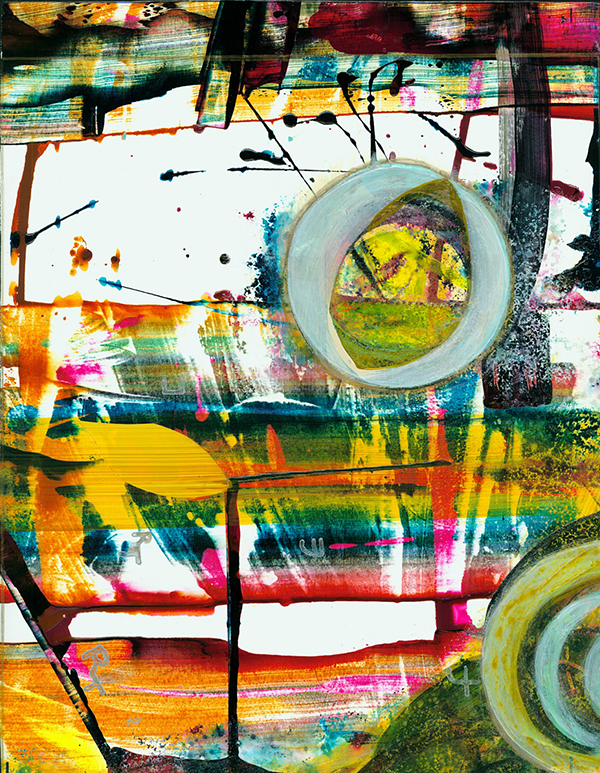 The City Arts Advisory Commission (CAAC) invites you to the opening of the "Illuminations" exhibit and artists' reception at the Karen Kuznek-Reese Gallery from 5:00 to 8:00 PM at the Sequim Civic Center, 152 W. Cedar Street. The artists represented are: Suzanne Anaya, Anna Blanchard, James Bowie, David Brownell, Kelcie Byrd, Diane Clementi, Sharon DelaBarre, Ines Epperson, Caryl Fallert-Gentry, Sally Franz, Rich Madeo, Melissa Mann, Mary Marsh, Bob Martinson, Evan Miller, Derek Moose, Vicki Naumann, Suzan Noyes-Mangold, Priscilla Patterson, Sally Raddock, Michael Reece, Melinda Reed, Morgan Stephenson, Ryoko Toyama, Anna Waldron, Nancy Wilcox, Sandy Wolf, and Igor Zusev. Also in the Council Chambers there is the Art Talk on the Art Walk from 5:00 to 5:45 PM, artist Ross Brown will present "What is light and how it has become the subject in current art forms". And, then, Open Jam from 6:00 to 8:00 PM for an informal gathering of people who like to make music! This is not an open mic event, but a True Jam meaning that we will all be playing the same song as a group. The music with lyrics and chords will be provided. Any acoustical instruments are welcome, and if nothing else, bring your voice and a tambourine.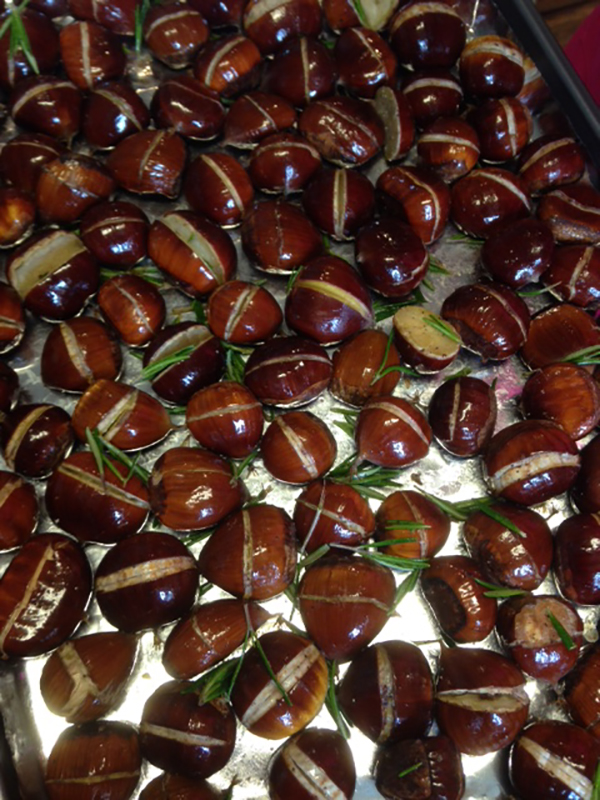 Design2Scan3D and Dungeness Chestnuts are teaming up at the Spruce Building, 207 W Spruce Street for the Sequim Art Walk. Design2Scan3D will demonstrate how to create a stoneware platter using press molds and stamps created and printed in-house. Tools, stamps, and ceramics will be available for sale in the studio as well. Dungeness Chestnuts will welcome the New Year by hosting a chestnut roasting demonstration followed by chestnut sampling for those who'd like to try a roasted chestnut. There is a limited quantity of fresh and frozen chestnuts available for sale.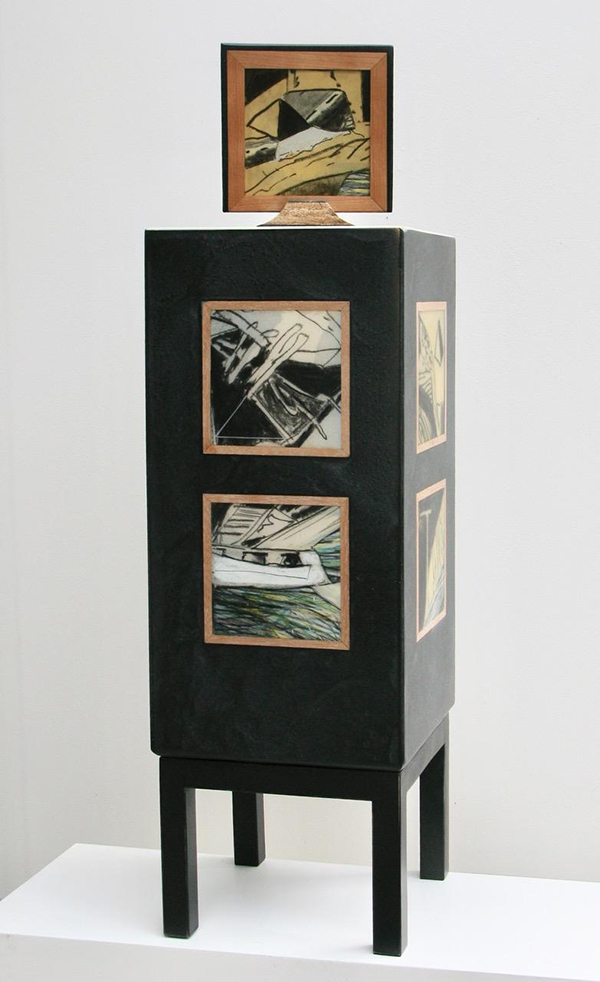 The Blue Whole Gallery at 129 W Washington St. presents the gallery's Second Juried Show and this time the show is focused on three dimensional art. The gallery had Mike McCollum, distinguished artist and art educator, as the juror. Mike McCollum stated, "The sculptures that were submitted were interesting, and in some cases very exciting. There was an overall sense of good craftsmanship and attention to detail. There was a wide selection of motifs and subject matter, ranging from figurative to abstract. There were varied materials used from wood to glass. All in all the sculptures I chose to be included in the exhibit offered an interesting and personal cross-section of 3-D art." The artists in the show are John Bertholl, John Blackburn, Dale Blankenship, Ross Brown, Dia Calhoun, Linda Collins Chapman, Kathey Ervin, Susan Gansert Shaw, David Johannessohn, James Klein, Randy Raddock, Claudia Serafin, Chawn Vance, Sidney Westenskow, and Steve Wry.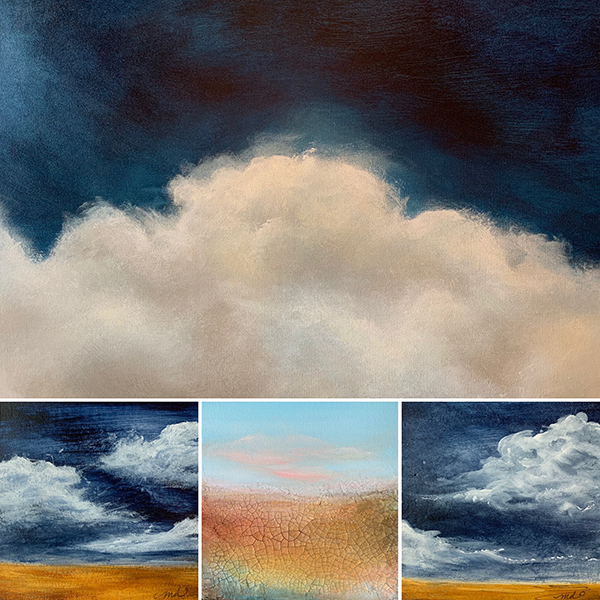 Wind Rose Cellars at 143 W Washington St. hosts visual artist and designer Makayla DeScala. Born and raised in the Pacific Northwest, she gains inspiration from the diverse and rugged landscape around her, drawing parallels between events in nature, like storms and seasons, with the human experience. Her newest collection of paintings will be featured at Wind Rose Cellars December-February and is a focused work on environmental cloudscapes. She explores variations in shape, tone, color and texture with the intent to showcase how they can alter and/or create mood and atmosphere. Primarily a painter working with acrylic paints and mediums, her pieces have been described as colorful and expressive. Simplicity, movement and color remain at the center of her work, making her collections versatile and desirable for various tastes. A graduate of Peninsula College's Multimedia program, Makayla credits the skills she learned there as well as the relationships she formed, as being crucial to her success as an artist. She currently sits on the Multimedia advisory board as a way to give back and encourage a new generation of creatives.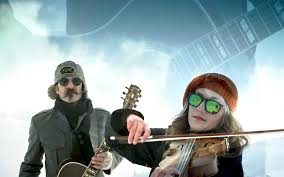 Starting at 7:00 PM at Wind Rose Cellars, live music with Crushwater who draw upon diverse musical influences in rock, punk, indie, folk, Latin, and Americana music to create original, high-energy rock filled with soaring melodies and unique lyrics.
Rainshadow Cafe at 157 W Cedar St. is hosting a musical performance by Olympic Generations (OGz).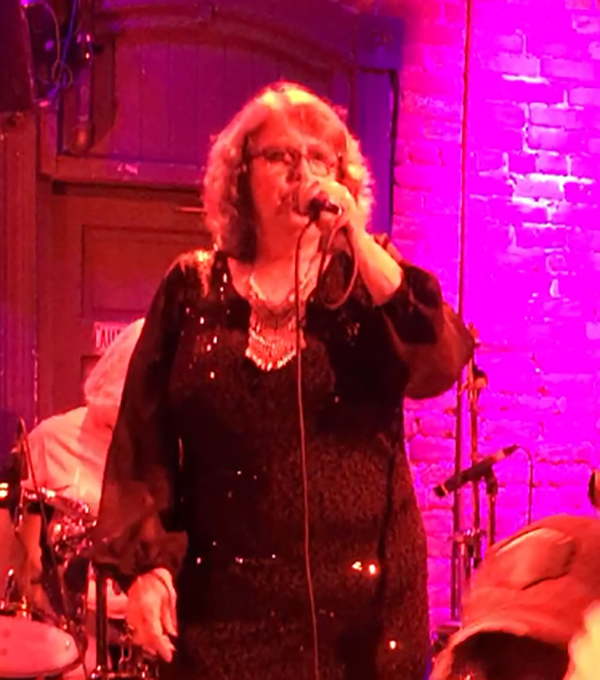 Olympic Theatre Arts welcomes Patty Davis leading an evening of Karaoke at 5:30 PM at 414 N Sequim Avenue. According to the Huffington Post, "Karaoke is a Japanese word which means 'empty orchestra', but there's nothing empty about it."Join professional singer and performer Patty Davis for a fabulous evening of Karaoke. Bring your voice and let's have fun! First Friday at OTA is always free to the public, where the snack and beverage bar will be open.
Want to participate as a venue or artist on the Official First Friday Art Walk Sequim Map, Listing, and Website, please contact Renne Emiko Brock at 360-460-3023 or renne@uniqueasyou.com If you are an artist of any media, please get your information to Renne for publicity and opportunities. Thank you!
To create inclusion between venues, artists, and audience, everyone is encouraged to participate in the Art Walk's monthly themes as a fun community activity in any creative form they wish to express it. January is silver, February is red, March is green, April is pink, May is aqua, June is white, July is purple, August is yellow, September is blue, October is orange, November is brown, and December is gold.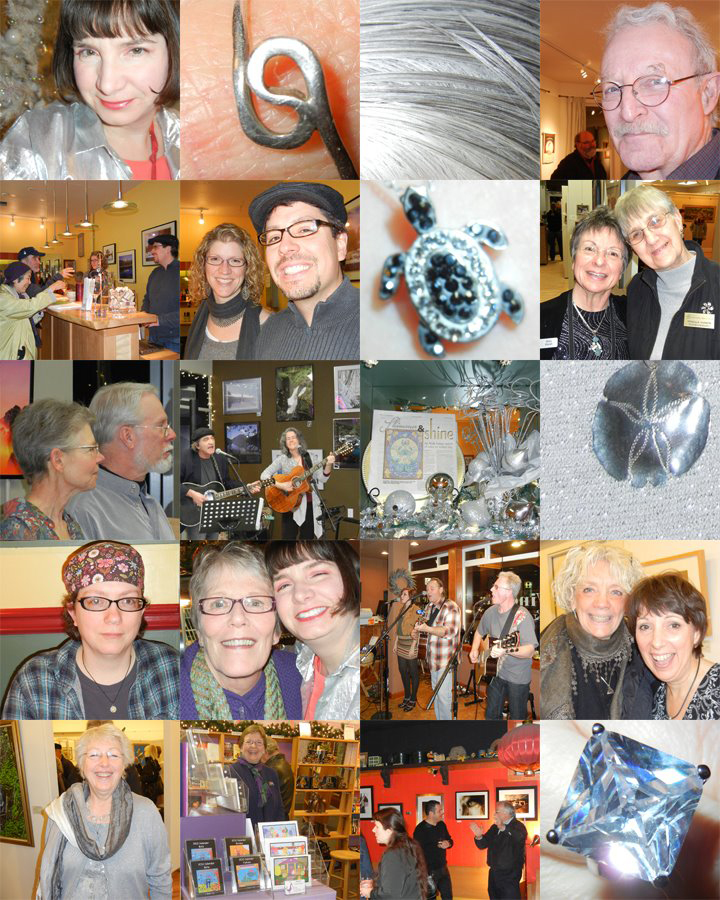 Please join our Facebook Page http://www.facebook.com/sequimartwalk