November 1 Art Walk Color Theme is BROWN! Brown is the color of fall harvest and abundance, the turning of the leaves, sweet chocolate, and seasonal spicy treats. Brown represents steadfast alliances, community minded activities, solid assemblies, family trees with deep roots and supportive branches, and warm comforting homesteads. You will find works of art and folks supporting the option to dress in shades of bountiful brown or representations of hearth and harvest as they enjoy an evening on the town with down to earth friends and family.
First Friday Art Walk Sequim is a fun and free self-guided tour of local art venues in Sequim on the First Friday of every month from 5 – 8 p.m. Visit online at SequimArtWalk.com as your resource to download and print your own map, find out what special events are happening, links, and how you can be part of art. Initiated in 2006, the First Friday Art Walk Sequim is an encouraging and educational arts event that is sponsored and produced by Renne Emiko Brock. Our mission is to create approachable and accessible art and cultural venues that encourage the community to connect and celebrate expression and diversity.
Special events for November 1:
Indulge in "A Sweet Evening of Chocolate" at Forage Gifts & Northwest Treasures at 121 W Washington St. with all the local flavors featuring WeDo Fudge, Yvonne's Chocolates, Seattle Chocolates, Harvey's Hot Butter Rum Popcorn & Hot Chocolate, Sugar Hill Farms Caramels, Chukar Cherries, and so much more. Holidays bring delish flavors and smells and Forage Gifts will help you along with a tasting of the holiday season. Test out chocolates and other sweets to consider for giving the gift of Sequim and Washington that is delicious!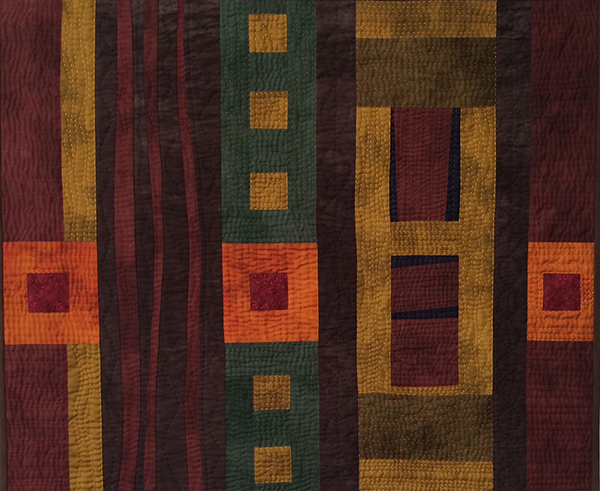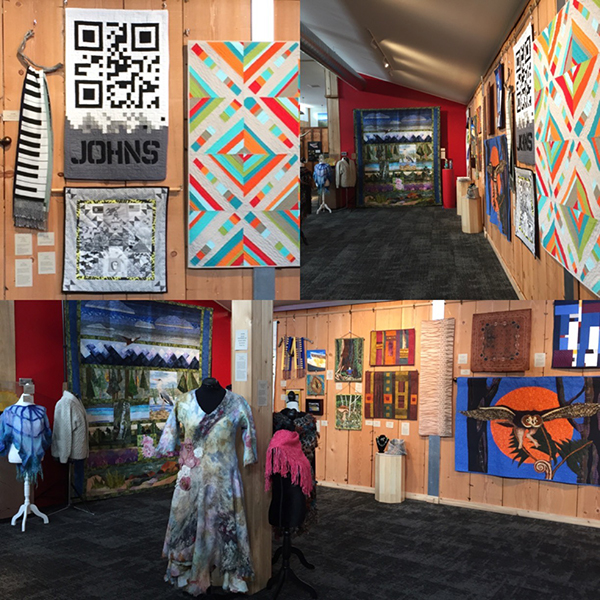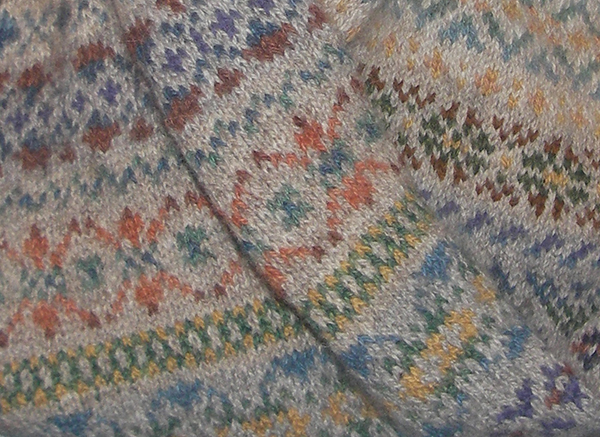 The fiber arts exhibition "Irresistible Aesthetics – Beauty, Absorption, & Ideology" along with fiber artists demonstrating their creative techniques and selling their wares at the Sequim Museum & Arts at 544 N Sequim Ave. Fiber vendors include Renne Emiko Brock, Lisa Gilbert, Kathy Martin, and Jan Tatom. The fiber arts exhibition of spellbinding, splendid, and sublime delights for the senses embracing the fascination of working with mesmerizing materials and hypnotic methods. Expressed as satisfyingly subtle to voraciously hedonistic, aesthetics is defined as the perception, appreciation, and creation of what is considered beautiful. Belief systems, color values, and personal philosophy are embedded into the pleasure of creating and experiencing fiber art creations. From utilitarian towels to fancy fluff, attraction and obsession fuel creators to produce exquisite works through time honored techniques and enthusiastic experimentation.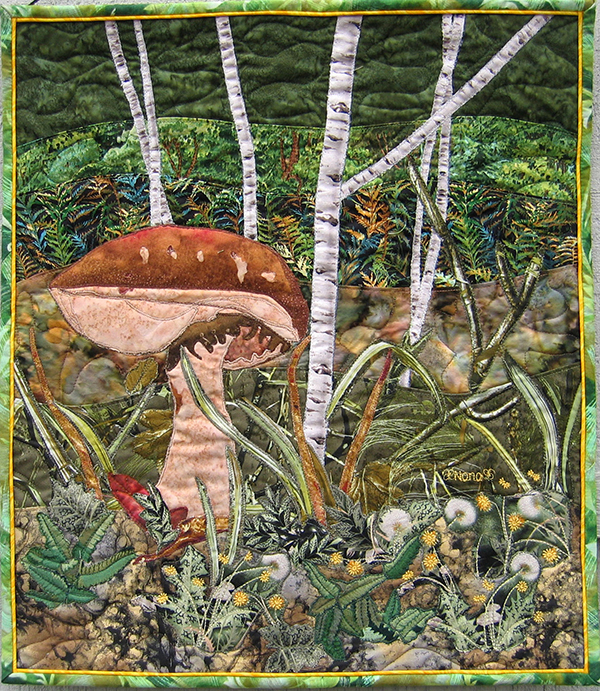 Artists include Carolyn Abbott, Judy Anderson, Lora Armstrong, Lynn Baritelle, Catherine Bilyard-Eagle, Renne Emiko Brock, Mary Ann Clayton, Betty Cook, Anne Davies, Lauralee DeLuca, Liisa Fagerlund, MarySue French, Nona Giersch, Lisa Gilbert, Janet Green, Stan Green, Marilyn Hiestand, Leslie Hoex, Erica Iseminger, Estelle Jackson, Susan Kroll, Gladis C. Marr, Kathy Martin, Donna McMillen, Brianne Moores, Sherry Nagel, Sue Nylander, Ilse Osier-Forrest, Patti Pattison, Jolene Sanborn, Pauline Schultz, Gloria Skovronsky, Peggy St. George, Jan Tatom, Gail Van Horsen, Marla Varner, Linda Wesseler, Nancy K. Wilcox, and Jean Wyatt.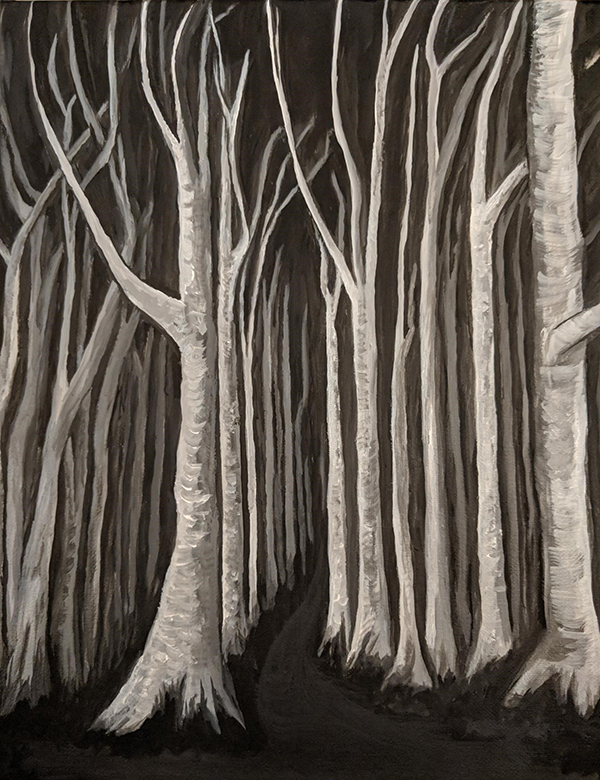 Rainshadow Cafe at 157 W Cedar St. is showcasing artist Rachel Knapp and has live music with Dawn Martin from 6:00 to 8:00 PM with her diverse style and soulful hard-edge vocals that will rock the house. Rachel Knapp shares, "These paintings are a part of my healing process, the beginning of an ongoing journey of self-discovery, shaped by growing up wild in the woods as a mountain man's daughter, fueled by love, gratitude and acceptance. Not sure exactly when, but I started painting at a young age. It was just something I did because I felt like I needed to in order to express my emotions and experiment with the way things can be seen. Never truly considering myself an artist, I put away the brushes and art supplies in pursuit of other things. Life happened, and art was all but forgotten. For twenty years my art supplies sat in a box. Then over the course of a few years a series of tragic, unexpected events occurred in my life, one after another. They started to pile up. I found myself emotionally and spiritually bankrupt. Then one day I found 'the box'! That was about a year ago. My art box is much bigger now. Art has given me a space to express my emotions, to sit and connect spiritually to the source of love, to face the issues I need to face, to heal, to play. For me the process is still about the experimentation of the way I see things. I enjoy playing around with color and texture. It is important for me to not overthink it. To just let go and paint."
Dawn Martin grew up in a musical family and began playing the piano and singing at age four with her dad W.L. Martin. Her family entertained regularly playing mostly bluegrass and old style country music. She also studied classical piano, competed in concerto competitions and attended San Francisco State University as a piano performance major. Always an entertainer, Dawn played in jazz and rock bands during this time and would slide off to the clubs to sing and play. Dawn recently relocated to Sequim from Vail Colorado where she has been playing regularly as a soloist and with duos, trios and full bands.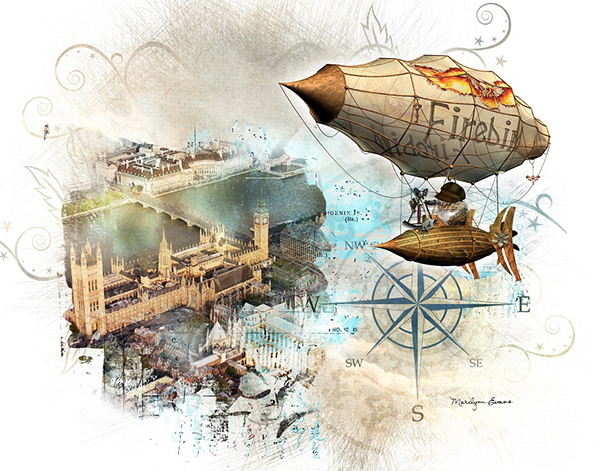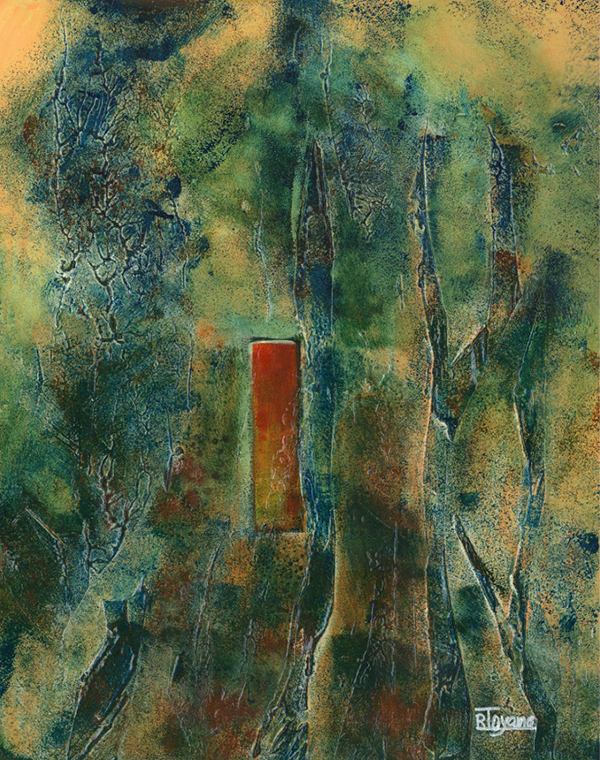 At 129 W Washington St, the Blue Whole Gallery's exhibition "Emotional Reality and Fantasy" is inspired by the beauty of the surroundings by two Sequim artists, digital artist Marilynn Evans and water media painter Ryoko Toyama. The annual artists' co-op Gift Gallery for holiday shoppers will also open. Marilynn loves to create multi-layered, imaginative and very colorful digital art that invites the viewer to step into a different reality for a brief moment. She is fascinated by the beauty of colors and by the moods and emotions they evoke. The imaginative layering of the images, whimsical or even surreal elements, rich in textures, and other effects that allow her to design something new that captures your imagination as well, resonates with you, and makes you pause and wonder if only for a moment. But most of all, it makes you smile. Ryoko states, "Mediums and techniques I apply to my paintings continue to evolve while the purpose remains the same, that is, creation of emotional reality. Inspiration comes from concepts, visible or audio object. The process begins with the end in mind. However, my work often takes its own course, producing an unexpected through a magical transition."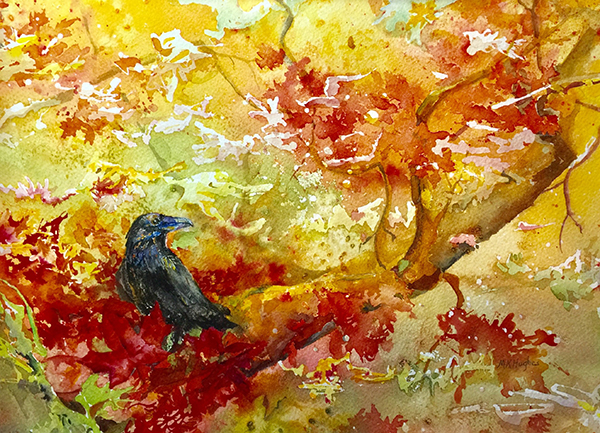 New Venue on the Art Walk! Harbor Audiology and Hearing Center at 538 N 5th Avenue hosts members of NOW (North Olympic Watercolorists which is located across the street from St. Luke's Episcopal Church. In addition to original art hanging, there will be also small prints, miniatures, greeting cards, Christmas ornaments, so on, which would make great stocking stuffers.
Wind Rose Cellars at 143 W Washington St. hosts live music with Vinyl Tap. Jay Henry plays a mixture of songs from the 60s and 70s. This local musician from Diamond Point states, if it was on vinyl he probably knows the tune. Partner live music and award winning artfully crafted wines with appetizing tidbits at Wind Rose.
The City of Sequim and the City Arts Advisory Commission invite the public to the Sequim Civic Center for the "Tie One On" exhibit at 152 W Cedar St. The artists represented are Lora Armstrong, Nancy Booth, Jane Burkey, Jeannine Chappell, Patrick Clark, Sharon DelaBarre, Leslie Dickson, Penny Dorothy, Marilynn Evans, Caryl Bryer Fallert-Gentry, Cindy Fullwiler, Fumie Gage, Anne Grasteit, Eva Kozun, Ernie Kozun, Allyne Lawson, Melissa Mann, Bob Martinson, Debra Olson, Priscilla Patterson, Marcedes Perry-Baar, Susan Schneider, Gloria Skovronsky, Ryoko Toyama, and Sandy Wolf.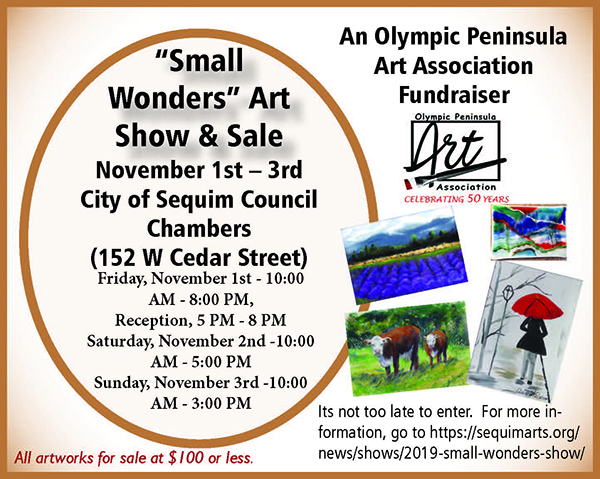 Also at the Sequim Civic Center at 152 W Cedar Street, treat yourself to the Olympic Peninsula Art Association Fundraiser "Small Wonders" Art Show and Sale in the City of Sequim Council Chambers. All artworks for sale at $100 or less.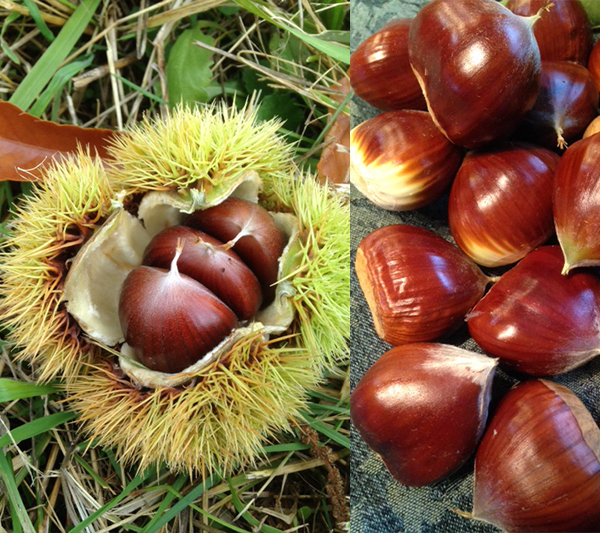 Design2Scan3D and Dungeness Chestnuts are teaming up at the Spruce Building, 207 W Spruce Street for the Sequim Art Walk. Help the farm celebrate the harvest with Sequim's First Annual Chestnut Roast at the Design2Scan3D Studio. Come join us to try fresh roasted chestnuts and enjoy live music. Fresh chestnuts will also be available for sale.
Olympic Theatre Arts at 414 N Sequim Avenue hosts live music with Sicilian born concert pianist Giovanni Andolina who will be performing his own work, "Eleonora della Baronia Concerto" in the Gathering Hall at 5:30 PM. The performance weaves an original piano concerto together with the prose of a classic Sicilian love story. Mr. Andolina will be telling the story primarily in English, but also incorporates some of the original Italian into the work. "It is a legend of a passionate and true love from around the year 1600 in my birthplace of Milazzo, Sicily," says Andolina, graduate of the Francesco Cilea Music Conservatory in Italy. "I did write the entire piano concerto and I performed it in my home town in Sicily at the Teatro Trifiletti. Since then I have worked in translating the piece to be able to perform it in both Italian and English." First Friday at OTA is always free to the public, where the snack and beverage bar will be open.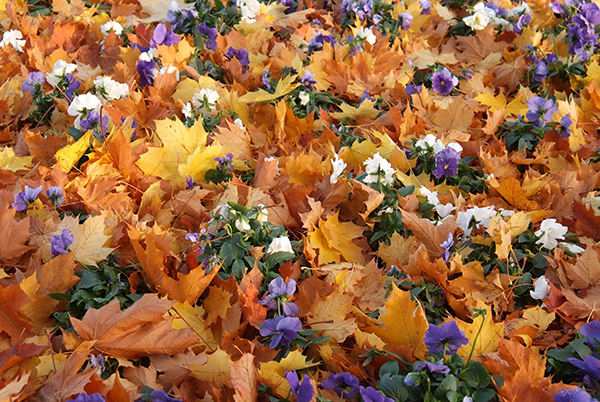 Special Event during the November 1 Sequim Art Walk! Decorate with Panache at 154 W Washington St. is showcasing fine art photographer Jan Kepley. Jan says this about his creative process, "I have been dabbling in the arts all my life, working in many directions: music, writing, painting, photography, recording & food creation. Some of my photographic images are concept pieces begun like paintings with general decisions about what I want to say and what visual elements I want to use to say that. I go out and collect the elements photographically and from there an image grows and changes along the way. Other images are representations of what I see."
Want to participate as a venue or artist on the Official First Friday Art Walk Sequim Map, Listing, and Website, please contact Renne Emiko Brock at 360-460-3023 or renne@uniqueasyou.com If you are an artist of any media, please get your information to Renne for publicity and opportunities. Thank you!
To create inclusion between venues, artists, and audience, everyone is encouraged to participate in the Art Walk's monthly themes as a fun community activity in any creative form they wish to express it. January is silver, February is red, March is green, April is pink, May is aqua, June is white, July is purple, August is yellow, September is blue, October is orange, November is brown, and December is gold.
Please join our Facebook Page http://www.facebook.com/sequimartwalk
Thank you very much!