Happy and healthy hearts are the focus of February's First Friday Art Walk Sequim while incorporating RED as the theme color that represents love, active endeavors, increased excitement, driven leadership, and passionate affection. It is also National Wear Red Day to increase awareness of heart health. You will find works of art and folks supporting the option to wear all shades of red from blush to burgundy for the evening out on the town.
First Friday Art Walk Sequim is a fun and free self-guided tour of local art venues in Sequim on the First Friday of every month from 5:00 – 8:00 PM. Visit online at SequimArtWalk.com as your resource to download and print your own map, find out what special events are happening, links, and how you can be part of art.
Initiated in 2006, the First Friday Art Walk Sequim is an encouraging and educational arts event that is sponsored and produced by Renne Emiko Brock. Our mission is to create approachable and accessible art and cultural venues that encourage the community to connect and celebrate expression and diversity.
The First Friday Art Walk Sequim has returned while respecting the Covid health and wellness guidelines of masks, social distancing, and limited capacity. Please enjoy the Arts and Culture of Sequim safely. Not all venues are open fully with the slow start of the return of the evening activities of Sequim Art Walk, so please visit them when they are open.
Special events for February 4: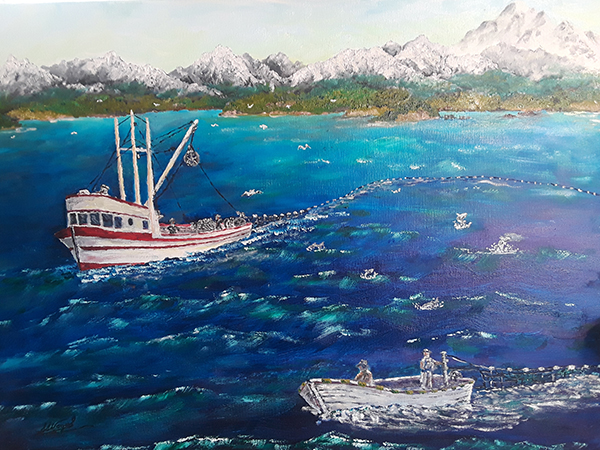 The Sequim Museum & Arts at 544 N Sequim Avenue featured artist in the Judith McInnes Tozzer Gallery is Dungeness resident Steve Vogel. Now retired, former Clallam County District #3 Fire Chief, graduated from the University of Washington with a BA in fine arts. In addition, he training in Mechanical Engineering drawings enhances his strong perspective in multimedia art pieces. Steve has an affinity for nautical and historical sites, such as lighthouses, boats or other beauty on the Olympic Peninsula. He prefers to draw or paint from items that interest him rather than consigned artwork for others. Since the last art show at the Sequim Museum in 2018, he purchased an etching press, and is in the process of relearning those skills after a 44 year break to pursue printmaking. The past year, Steve created 6 etchings for his new art show and now picked up his paint brushes again to resume oil painting after a 22 year absence.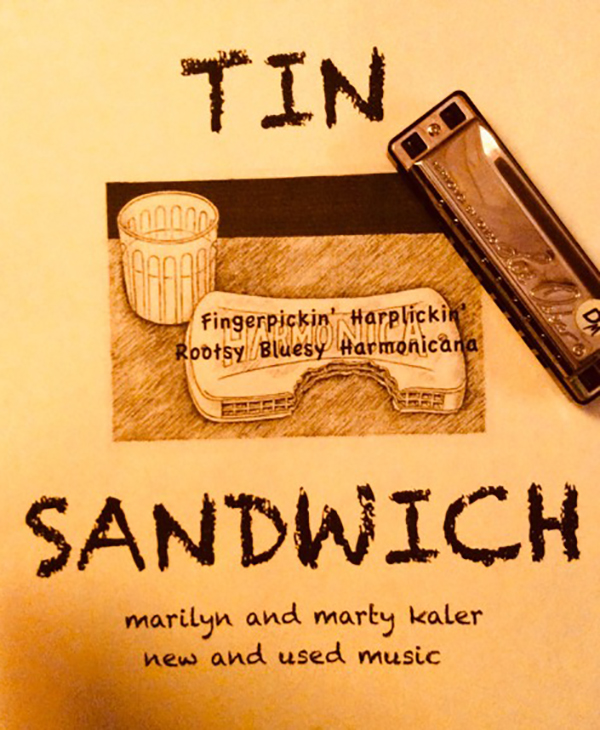 From 6:00 to 8:00 PM, Wind Rose Cellars at 143 W Washington St. hosts live music with TIN SANDWICH, a local duo Marty and Marilyn Kaler performing some blues along with a little rock. Also enjoy award winning artfully crafted wines, appetizing tidbits, and hosts local artists.
Sequim Spice and Tea at 139 W Washington St. has heart filled unique art including glass, pottery, illustration, and photography of local artists. You can also find artful, creative tea blends, colorful and fun tea pots and cups, and cheerful culinary gifts.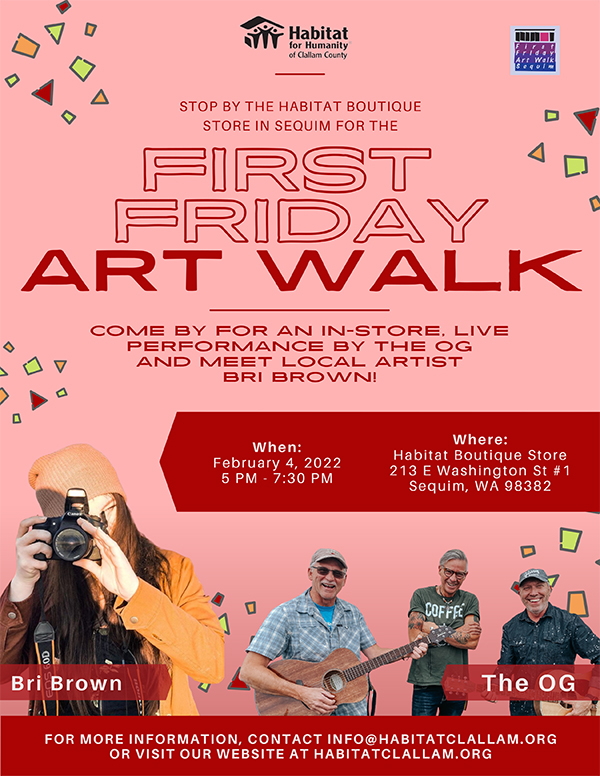 From 5:00 to 7:30 PM, Habitat for Humanity of Clallam County's Sequim Habitat Boutique Store at 213 E Washington St. has photographer Bri Brown and Live Music by The OG. Bri Brown is a photographer and digital artist based in Port Angeles, WA. She is currently on an AmeriCorps service year with Habitat for Humanity while pursuing a bachelor's degree in organizational leadership. When she is not working, studying, or creating art, you can find her hanging out with some baby goats, reading self-development books, and traveling! So far, Bri has been to 49 states and 18 countries which have prompted a love of deep, earthy hues in her art. She has been involved in the artistic community since childhood having sold her first art piece when she was 8 years old for $.25 (a little clay penguin with a top hat). She has dabbled in quite a few mediums since then including painting, sculpture, and graphic design. During the start of the pandemic, she started offering custom, hand-drawn digital designs to connect with others while staying safe. Additionally, she began offering professional photoshoots with the aim of capturing life in all its vibrance and joy. She is enjoying building a business that aligns with her artistic passions!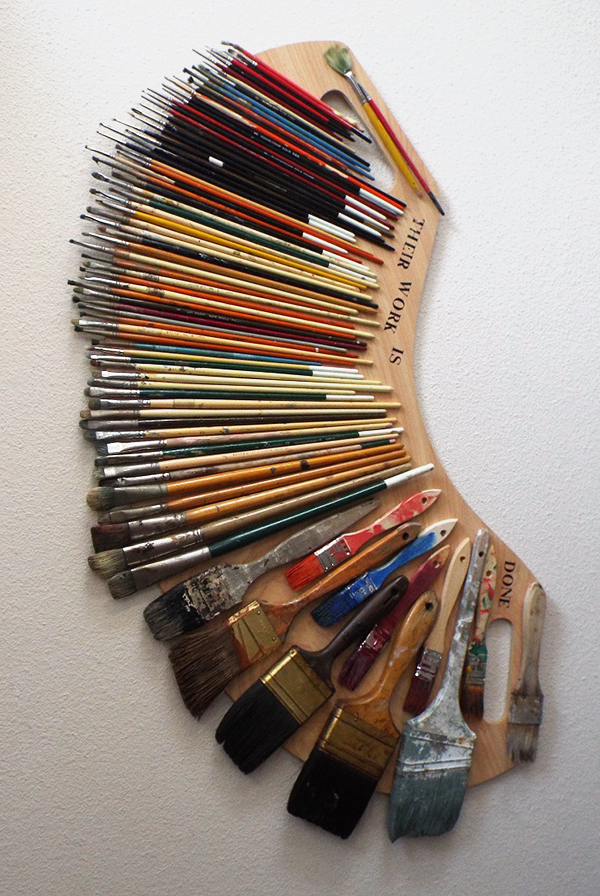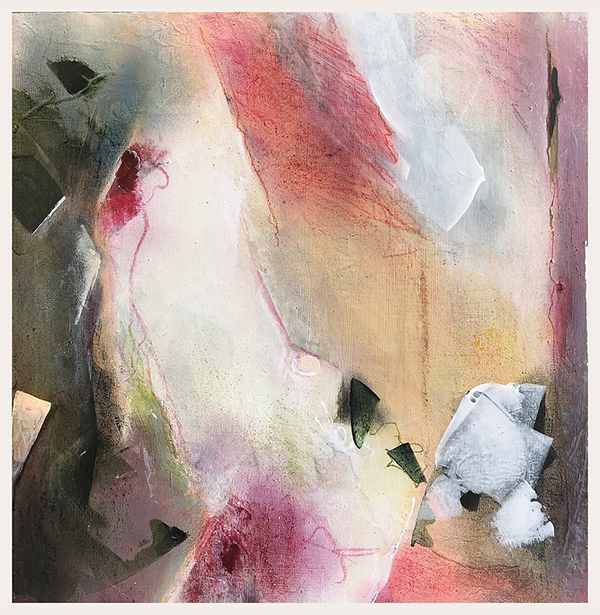 Blue Whole Gallery at 129 W Washington St. features the exhibition "Taking Chances, Breaking Rules" with Barbara Boerigter and Jeannine Chappell who create art by 'taking chances and breaking rules'. Barb, a founding member of the artist-co-op since 1997, discovers the beauty in 'discarded things' and revives them into an art form while Jeannine is breaking through her well-established comfort zone into the world of abstract.
Barbara shares "'What are you going to do with THAT?' my husband has asked me this when I'd bring home another 'dumpster' treasure and put it in my studio which is overflowing with stuff! The answer, as I'd shake my head, would be "I don't know". And there it would sit with all the other stuff in a found object sculptor's treasure chest. There are no boundaries when working with existing objects and this means lateral thinking, no literal. Finding beauty in discarded things that have had a previous life gives me great satisfaction. And I can sometimes give them another one. "
Jeannine says. "After spending many years doing representational work, especially animals, my focus has now turned to abstract painting, and I notice the differences in the process from one form to another. With the representational work, I would start from an idea and perhaps from photographs, and interpret that in the piece. With the abstract work–acrylic and mixed media on wood panels–I start from an empty place and follow the images as they build. It requires being comfortable with the unknown and trusting the process as it develops. And it also involves the back and forth between the freedom of play and the analysis of the design elements in the painting, to create a piece that shows both inspiration and structure."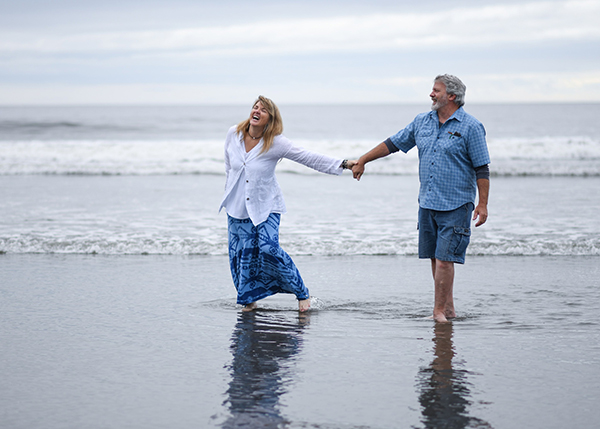 From 6:00 to 8:00 PM, Rainshadow Café at 157 West Cedar Street has live music with Dawn & Steve. Come sing your favorite songs with a full menu and drinks to enjoy. Some dancing is encouraged too.
During the Art Walk, the Sequim Civic Center at 152 W Cedar Street has a photographic exhibit portraying favorite story photographs of the Olympic Peninsula by Marina Shipova in the Karen Kuznek Reese Gallery. The exhibit includes a digital presentation of Shipova's work on a big screen that can be viewed through the window of the Civic Center at any time. Shipova was selected as the Artist Fellow for the Sequim Understory Project, a placemaking program that will result in the design of Centennial Place at the corner of Sequim Avenue and Washington Street. Her work is one of the community engagement components of the project. The City Arts Advisory Commission hosts the Art All Over "Re-Use" Exhibit at the Sequim Civic Center at 152 W. Cedar Street.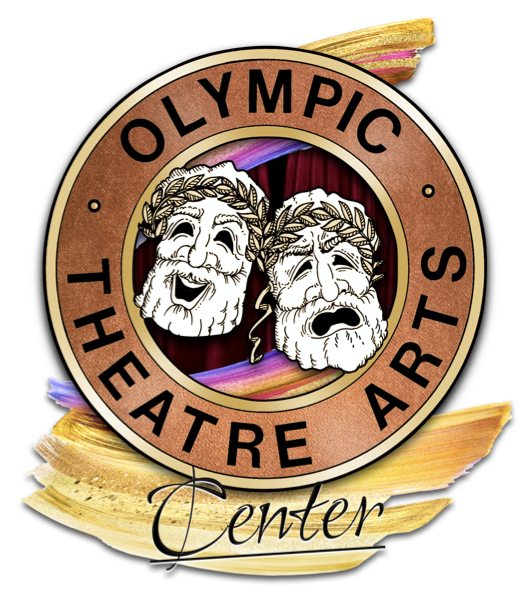 From 5:00 to 7:00 PM, local harpist, Clara Fredrickson, will be sharing her talents on the harp in Olympic Theatre Arts' Gathering Hall as OTA continues its open house to all those wanting to learn more about the theatre and the many opportunities it offers. See what exciting productions OTA has coming up. And explore parts of the theatre you may have never seen before. OTA will have tours, music, and opportunities to meet OTA's new Executive Director, David Herbelin. The wine bar will be open. Enjoy a beverage and listen to beautiful harp music this First Friday at Olympic Theatre Arts. It's a great way to be introduced or reintroduced to OTA.   
Want to participate as a venue or artist on the Official First Friday Art Walk Sequim Map, Listing, and Website, please contact Renne Emiko Brock at 360-460-3023 or renneemiko@gmail.com If you are an artist of any media, please get your information to Renne for publicity and opportunities. Thank you for your support!
To create inclusion between venues, artists, and audience, everyone is encouraged to participate in the Art Walk's monthly themes as a fun community activity in any creative form they wish to express it. January is silver, February is red, March is green, April is pink, May is aqua, June is white, July is purple, August is yellow, September is blue, October is orange, November is brown, and December is gold.