March 3 Art Walk Sprouts Fresh and Artful Imagination with the GREEN Color Theme
An evening filled with green apparel and hints of spring sprouting, fresh starts, revitalized fortune, and supportive anticipation. March's First Friday Art Walk Sequim reveals GREEN as the theme color that represents eternal good spirits, new ideas, wellness, generous support, nurturing natures, and youthful pursuits. You will find works of art and folks supporting the option to decorate and dress in all shades of green for the evening out on the town.
First Friday Art Walk Sequim is a fun and free self-guided tour of local art venues in Sequim on the First Friday of every month from 5 – 8 p.m. Visit online at SequimArtWalk.com as your resource to download and print your own map, find out what special events are happening, links, and how you can be part of art. Our mission is to create approachable and accessible art and cultural venues that encourage the community to connect and celebrate expression and diversity.
Initiated in 2006, this encouraging and educational arts event is sponsored and produced by unique as you / Renne Emiko Brock. If you would like to participate in the First Friday Art Walk Sequim, please contact Renne directly at renne@uniqueasyou.com or through Facebook.com/sequimartwalk
Special events for March 3: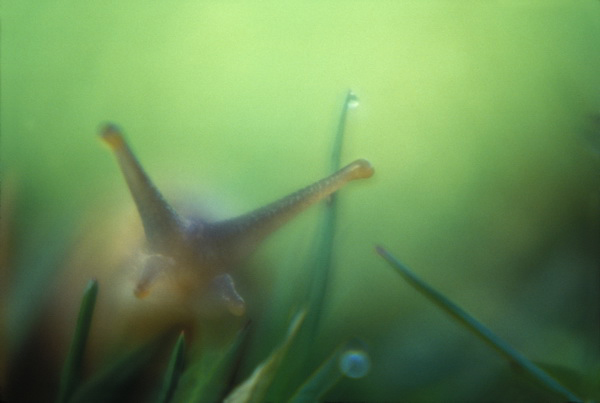 Lamb Farm Kitchen at 272 W. Bell St, behind the Oak Table, presents Jan Kepley and his photography. Jan has been working in the arts of music, writing, painting, natural sound recording, photography and food creation for most of his life. He started photographing in 1977 with a $10 Kodak instamatic camera. His work includes macro floral, scenic and concept pieces. Jan and his wife, Kay, began a fine art photography business, Natural Light Photography, in 1985 that grew into wedding and portrait work. In 2016 Jan retired from doing commercial work and returned to his fine art roots. They now use his photographs for website design, presentation programming, videos, wall hung prints and a greeting card line.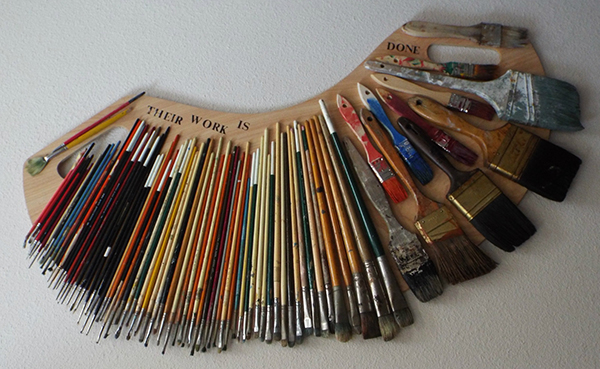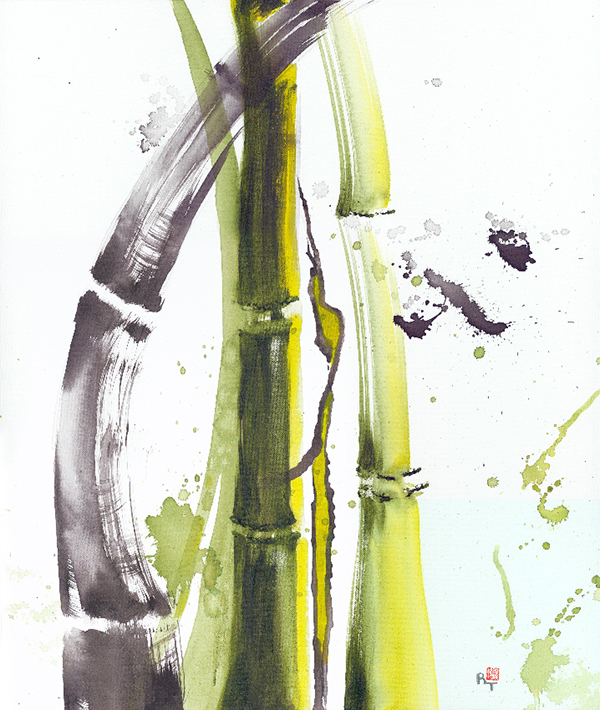 Blue Whole Gallery at 129 W Washington St. presents "Doing Our Own Thing" with featured artists Barbara Boerigter, a two and three dimensional artist, and Ryoko Toyama, a watermedia artist. Barbara Boerigter states, "Although schooled in classic sculpture, from the beginning I have been drawn to unusual materials and found objects, things used and then forgotten. The resulting works can be intriguing, or not." Ryoko Toyama shares that, "Painting is the active response to my world, past and present. Inspiration comes from visible objects, music, and words. I like to create "emotional reality" as described by Skip Lawrence."
Gorgeous jewelry demonstrations at R&T Crystals and Beads at 158 E Bell St. that includes delicious treats and creative goods at the store to inspire your creativity.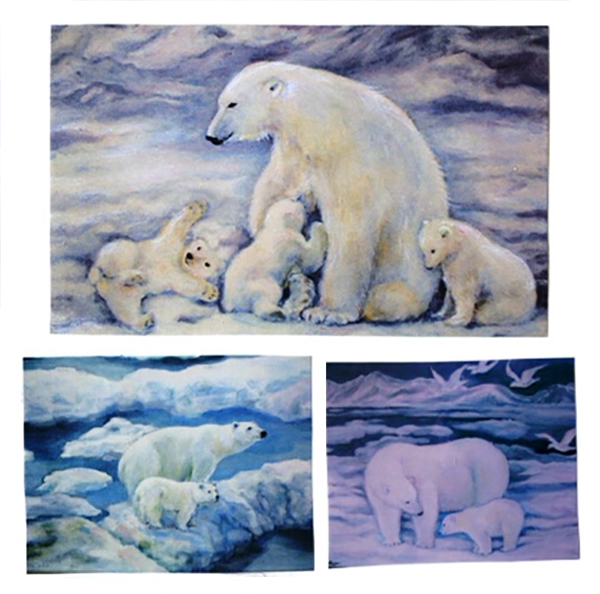 The Museum and Arts Center features an exhibition of Reiko Yamaguchi Barclay's art at 175 W. Cedar St. Her paintings and illustrations have received awards and recognition. She studied with many masters in painting, children's illustration, sculpture. Her artwork have been displayed world-wide and this includes public murals. In 1991, she was designated one of the 75 best children's illustrators.
Wind Rose Cellars at 143 W Washington St. hosts Hot Llamas at local bluegrass/newgrass band from a mixture of musicians from Sequim and Port Angeles and enjoy award winning artfully crafted wines with appetizing tidbits.
Cedarbrook Lavender Shop at 134 1/2 W Washington St. is filled with crafts, smiles, and scents to calm your head and heart.
You will discover something new and very green at Sequim Spice and Tea 139 W Washington St.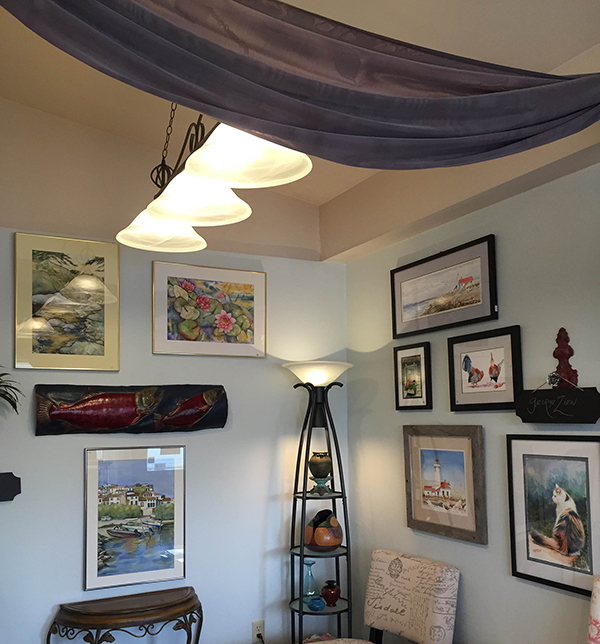 Mia Bella at 130A N 3rd Ave. features art by George Zien, Pat Gordon, Pam Kauffman, Pricilla Patterson, Brim Leal, J.P Lee, and Josh 'Yeti" Wright.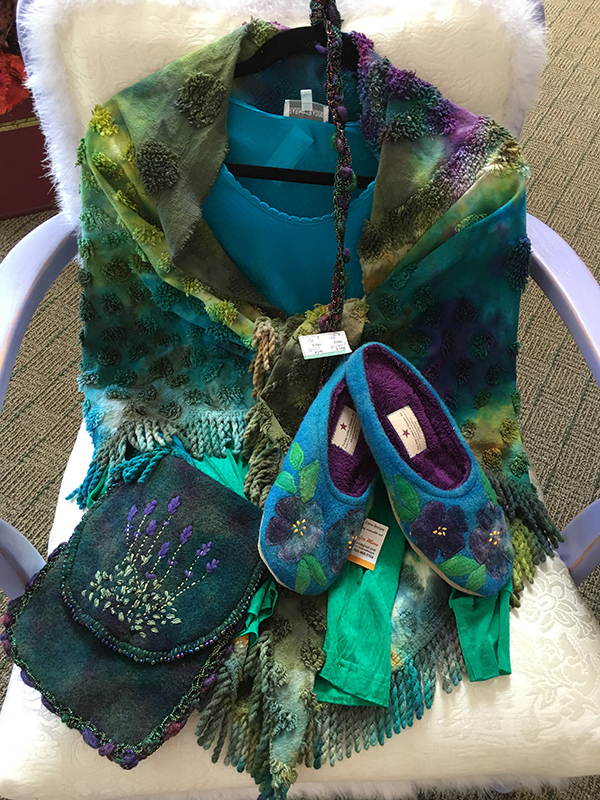 Find fresh up-cycled items for a new purpose with an artful twist at The Bag Ladies of Sequim at 167 W Washington St. All of their creations are one of a kind items that are handmade. Each item has a unique combination of felting, hand dying, beading, embroidering and appliqueing. Several other artists' works are for sale in their shop.
Want to participate as a venue or artist on the Official First Friday Art Walk Sequim Map, Listing, and Website, please contact Renne Emiko Brock at 360.460.3023 or renne@uniqueasyou.com If you are an artist of any media, please get your information to Renne for publicity and opportunities. Thank you for your support!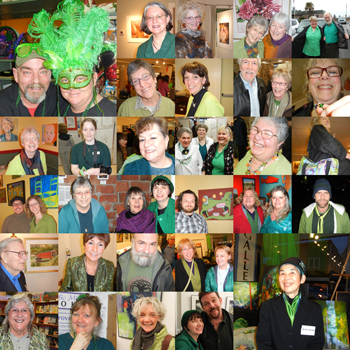 To create inclusion between venues, artists, and audience, everyone is encouraged to participate in the Art Walk's monthly themes as a fun community activity in any creative form they wish to express it. January is silver, February is red, March is green, April is pink, May is aqua, June is white, July is purple, August is yellow, September is blue, October is orange, November is brown, and December is gold.
Please join our Facebook Page http://www.facebook.com/sequimartwalk