April 6 Art Walk Color Theme is PINK! Spring blooms with bright flowers and hopeful spirits as April's First Friday Art Walk Sequim bursts with PINK as the theme color that represents encouragement, sweet delight, supportive strength, comforting assurance, and productive promises. You will find works of art and folks supporting the option to dress in all spring shades of pink from strong burgundy to soft blush for the evening out on the town.
First Friday Art Walk Sequim is a fun and free self-guided tour of local art venues in Sequim on the First Friday of every month from 5 – 8 p.m. Visit online at SequimArtWalk.com as your resource to download and print your own map, find out what special events are happening, links, and how you can be part of art. Our mission is to create approachable and accessible art and cultural venues that encourage the community to connect and celebrate expression and diversity.
Initiated in 2006, this encouraging and educational arts event is sponsored and produced by unique as you / Renne Emiko Brock. If you would like to participate in the First Friday Art Walk Sequim, please contact Renne directly at renne@uniqueasyou.com or through Facebook.com/sequimartwalk
Special events for April 6: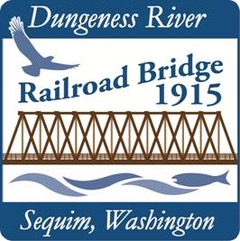 It's time for BirdFest BirdQuest! You can play BirdFest-BirdQuest which runs April 2 to 14 and is sponsored by Sequim-Dungeness Chamber of Commerce Merchants' Group. During the First Friday Art Walk, you can find these fine art feathered friends at several locations. BirdFest-BirdQuest: a fun free game for everyone that brings together high school students, merchants and the community to support the Olympic Bird Festival and encourages shopping local. Find and match the ceramic bird sculptures created by Jake Reichner's Sequim High School ceramic's class to the business where they are hidden. Game cards available at each of the participating merchants & Sequim Chamber of Commerce. Sculpture locations include The Bag Ladies of Sequim at 161 W. Washington St., Blue Whole Gallery at 129 W. Washington St., Cedars at Dungeness – Stymie's at 1965 Woodcock Road, Cedarbrook Lavender at 134 ½ W. Washington St., Fieldnotes at 123 E. Washington St., First Federal at 333 N. Sequim Ave., Forage Gifts & NW Treasures at 121 W. Washington St., Jose's Famous Salsa at 126 E. Washington St., Purple Haze Lavender at 127 W. Washington St., Robin's Place at 300 E. Washington St., Sequim Consignment at 154 W. Washington St., Solar City Boutique & Retreat at 135 W. Washington St., That Takes The Cake at 171 W. Washington St., and Wind Rose Cellars at 143 W. Washington St.  Details about the Olympic BirdFest are at OlympicBirdFest.org
Forage Gifts & Northwest Treasures at 121 W Washington Street is featuring Keith Ross a local nature photographer for with a concentration on his bird photography for the Birding to go along with the Birdfest Birdquest and the Olympic Bird Festival.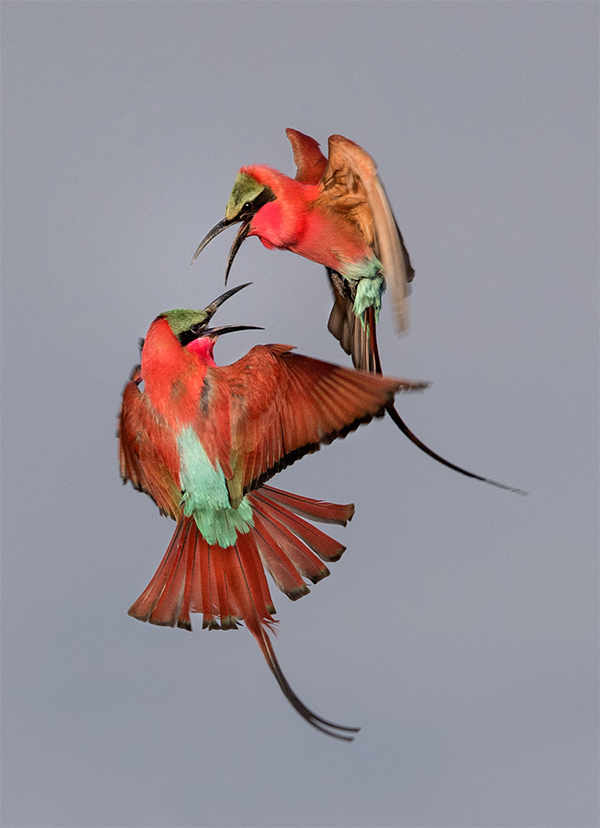 The City of Sequim City Arts Advisory Commission (CAAC) is partnering with the Dungeness River Audubon Center to host the 2017 Audubon Society's best avian photography. The photographs will be on exhibit at the Sequim Civic Center, 152 West Cedar Street and exhibit opening is scheduled from 5:00 to 7:00 PM.
Meet the photographers and join us for an artist talk presentation from 6 – 6:15 p.m. Enjoy light refreshments before and after the presentation. Heather Roskelley is the 2017 Amateur Winner with a Varied Thrush taken at the Washington Park Arboretum in Seattle. Bonnie Block is the 2016 Grand Prize Winner with an Eagle and Great Blue Heron taken in Seabeck Washington Arboretum in Seattle.
Selected from more than 5,500 entries, the winning photos were published in the Summer 2017 issue of Audubon Magazine and show birdlife at its most vivid, vulnerable, formidable, and elegant. Photographers from 49 states and eight Canadian provinces submitted images in three categories:  professional, amateur, and youth. A panel of five judges had the daunting task of sifting through the stunning images and grading them based on technical quality, originality, and artistic merit.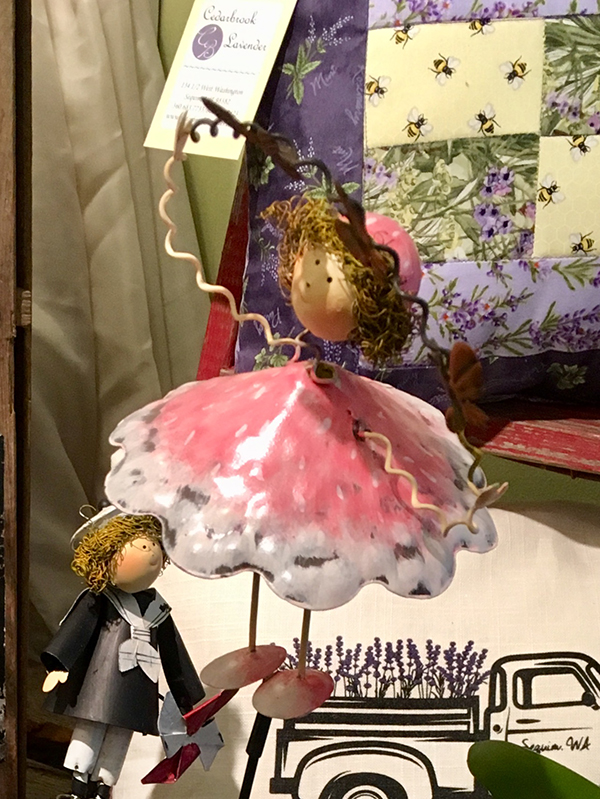 Cedarbrook Lavender at 134 1/2 W Washington Street proclaims, "We do Pink for the April 6 First Friday Art Walk!" and weather permitting they will have a "Sidewalk Extravaganza" with bargain vintage finds furniture for your creative chalk paint projects or enjoy just the way it is!  Cedarbrook Lavender Gift Shop is right behind Doodlebugs.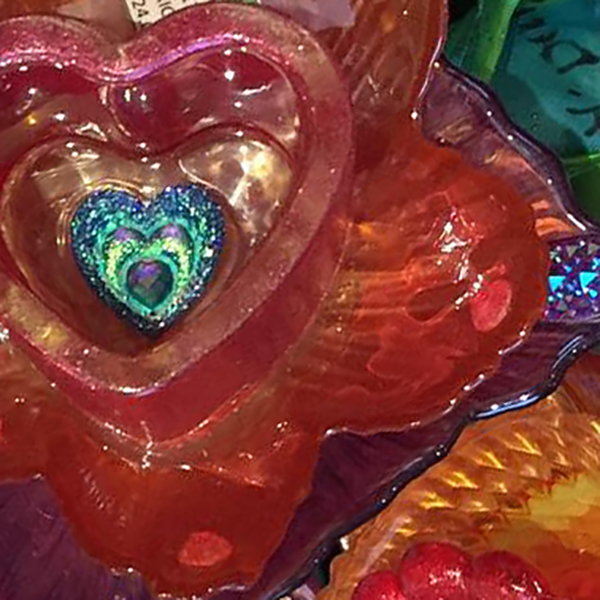 Bread and Gravy are playing live, rocking and bringing down the house of Bag Ladies! Also, find spring colors and fresh styles of artful up-cycled items at The Bag Ladies of Sequim at 161 W Washington Street. All of their creations are one of a kind items that are handmade. Each item has a unique combination of felting, hand dying, beading, embroidering and appliqueing. Several other artists' works are for sale in their shop as well.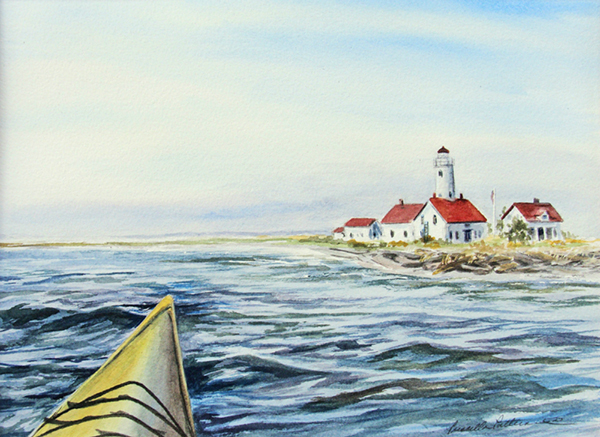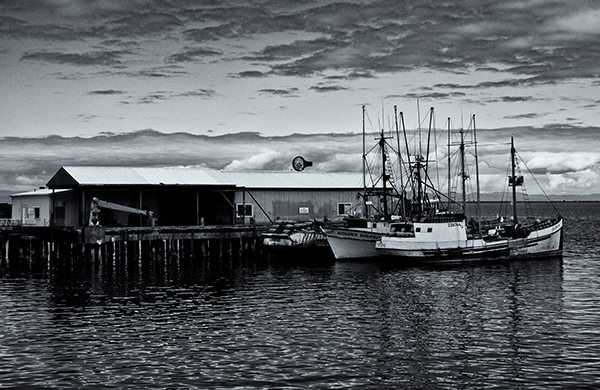 Blue Whole Gallery at 129 W Washington St. presents "Strait Inspirations" featuring artists of the month of April, photographer Ken Dvorak and painter Priscilla Patterson. They will showcase unique work, including pieces newly created for this occasion, in the front windows.  Ken and Priscilla invite the community to the new exhibit for sharing their joy of living on the Peninsula by the Strait.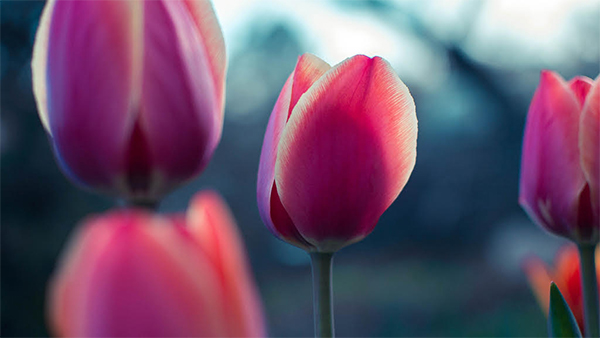 Linger in the pink blooms! Along with locally crafted brews, the Peninsula Taproom at 210 W. Washington St., Suite 4 is adding a flower bar component to the taproom during the Sequim Art Walk!
Olympic Theatre Arts at 414 N Sequim Avenue welcomes 'Zorina Wolf and Friends' to introduce you to the joy of African music starting at 5:30 PM. Wolf is offering is "an opportunity to experience joy and healing power of drum and dance. To discover how African music can make you want to get up and move! This performance will share the language of the drum rhythms. You will see how dance steps are mirrored by drum patterns, and how singing connects all these pieces together!"
Zorina Wolf has been teaching African drumming and rhythm training to children and adults for 25 years. She has been teaching in Sequim since 2009. The friends who accompany her are students who have also been bitten by the rhythm bug. First Friday at Olympic Theatre Arts is always free to the public where the snack and beverage bar will be open.
Local bluegrass/newgrass band Hot Llamas perform at Wind Rose Cellars at 143 W Washington St. and enjoy award winning artfully crafted wines with the live music starting at 7:00 PM.
Want to participate as a venue or artist on the Official First Friday Art Walk Sequim Map, Listing, and Website, please contact Renne Emiko Brock at 360.460.3023 or renne@uniqueasyou.com If you are an artist of any media, please get your information to Renne for publicity and opportunities. Thank you for your support!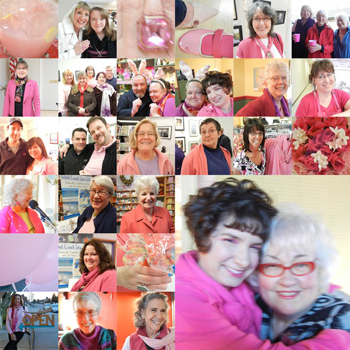 To create inclusion between venues, artists, and audience, everyone is encouraged to participate in the Art Walk's monthly themes as a fun community activity in any creative form they wish to express it. January is silver, February is red, March is green, April is pink, May is aqua, June is white, July is purple, August is yellow, September is blue, October is orange, November is brown, and December is gold.
Please join our Facebook Page http://www.facebook.com/sequimartwalk
Thank you very much!