On March 2, unearth an evening filled with green apparel and hints of promising starts, spring sprouting, revitalized good fortune, and motivated anticipation. March's First Friday Art Walk Sequim reveals GREEN as the theme color that represents new ideas, wellness, youthful pursuits, generous support, nurturing natures, and eternal good spirits. You will discover newfangled art and imaginative folks supporting the option to decorate and dress in all shades of green while you stroll on the town with friends.
First Friday Art Walk Sequim is a fun and free self-guided tour of local art venues in Sequim on the First Friday of every month from 5 – 8 p.m. Visit online at SequimArtWalk.com as your resource to download and print your own map, find out what special events are happening, links, and how you can be part of art. Our mission is to create approachable and accessible art and cultural venues that encourage the community to connect and celebrate expression and diversity.
Initiated in 2006, this encouraging and educational arts event is sponsored and produced by unique as you / Renne Emiko Brock. If you would like to participate in the First Friday Art Walk Sequim, please contact Renne directly at renne@uniqueasyou.com or through Facebook.com/sequimartwalk
Special events for March 2: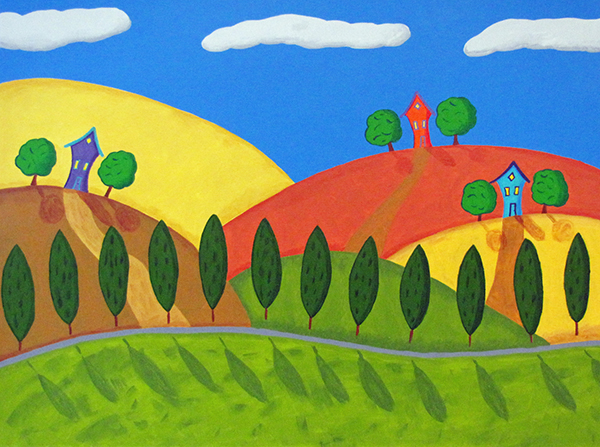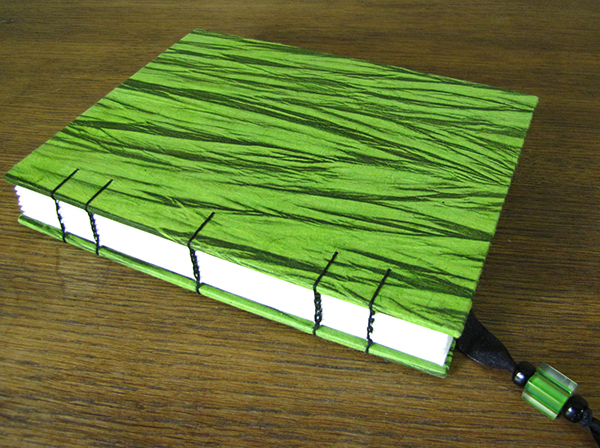 At Lamb Farm Kitchen, meet artist Jean Wyatt and delight in her bright and cheerful paintings, drawings, and handmade journals at 272 W. Bell St, behind the Oak Table. Jean shares, "I like to create art that makes me smile and happy when I look at it. It is meant to be colorful, fun, whimsical, unusual and often a little off-beat. I have been doing some sort of arts and crafts as long as I can remember. My acrylic painting and colored pencil designs are whimsical and colorful. My handmade journals are hand bound and have either hardcovers or soft wrap-around covers."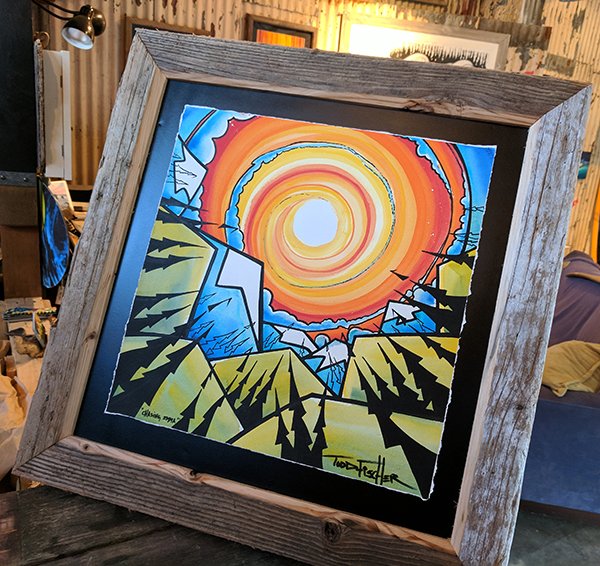 Rainshadow Café at 157 W Cedar St. will have a Sip & Paint with Todd D. Fischer that you can participate in or witness artists at work. If you wish to paint, you want to make reservations with Todd before Friday at sawltybum@gmail.com Do come to the café to see painting in action!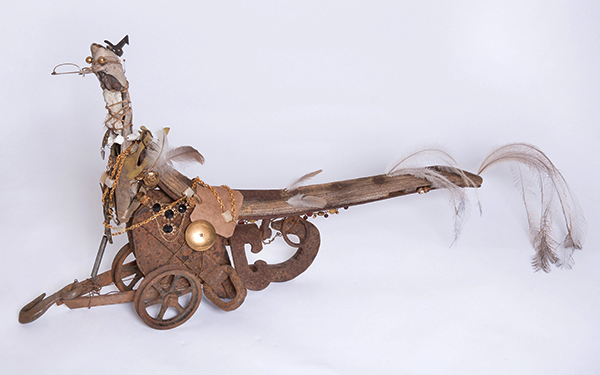 At 129 W Washington St, Blue Whole Gallery's exhibition "Figures and concepts glowing in prism and rhythm" features Lynne Armstrong and Suzanne Eller. In the March front windows, Lynne's focus will be on figures while Sue will display various assemblage sculptures. Lynne and Sue create from what they see, feel and imagine, allowing the viewers a glimpse into what inspires them.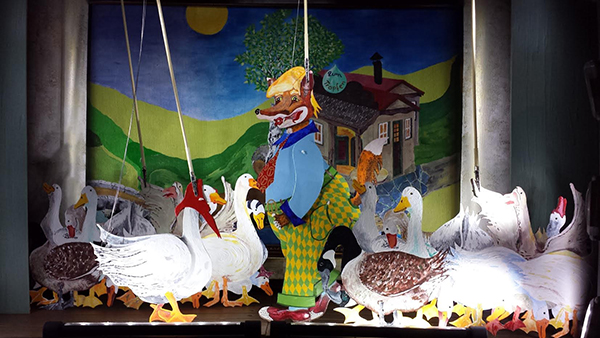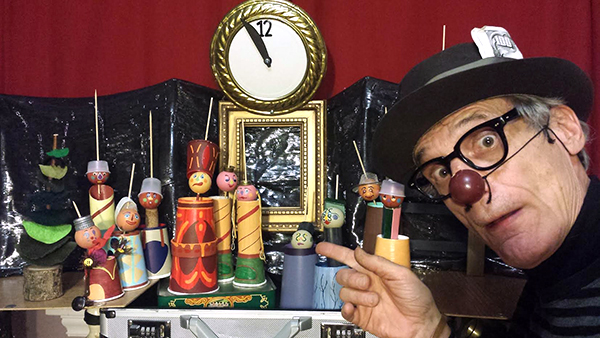 Starting at 5:30 PM, Olympic Theatre Arts welcomes to the stage "Max" Eberhard Eichner as he performing traditional German "Pappenspiel" puppets at 414 N Sequim Ave. Traveling via bicycle from Bellingham and stopping to spread the joy of theater along the way, Max uses traditionally made paper puppets to tell classic fairy tales and fables from the Brothers Grimm, Jean de La Fontaine and more.
Wind Rose Cellars at 143 W Washington St. will feature pianist and vocalist Dawn Martin performing a variety of classic favorites from 7:00 to 9:00 PM. She has played in a variety of bands throughout the Olympic Peninsula and as a soloist she plays a favorites from Carole King, Van Morrison, Billy Joel, Stevie Wonder, Etta James, Marvin Gaye, Bill Withers, Patsy Kline etc. Wind Rose Cellars bistro menu has food specials and small plates tailored to pair with their locally produced award-winning wines.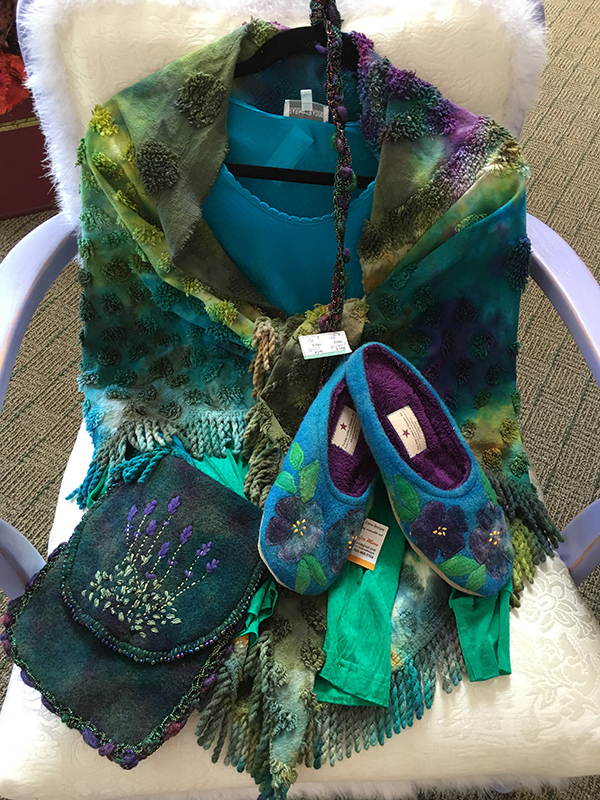 Learn more about the "green" repurposed art and the unique process of the artists at the Bag Ladies of Sequim at 161 W Washington St.
To create inclusion between venues, artists, and audience, everyone is encouraged to participate in the Art Walk's monthly themes as a fun community activity in any creative form they wish to express it. January is silver, February is red, March is green, April is pink, May is aqua, June is white, July is purple, August is yellow, September is blue, October is orange, November is brown, and December is gold.
Want to participate as a venue or artist on the Official First Friday Art Walk Sequim Map, Listing, and Website, please contact Renne Emiko Brock at 360-460-3023 or renne@uniqueasyou.com If you are an artist of any media on the Art Walk, please get your information to Renne for publicity and opportunities.
Please join our Facebook Page: http://www.facebook.com/sequimartwalk
Thank you for your support!