First Friday Art Walk Sequim
July 7, 2023, 5:00 – 8:00 PM
Various Venues in Sequim WA
SequimArtWalk.com
July 7 Sequim Art Walk Color Theme is PURPLE! Purple is the color of Sequim's famous lavender blooms and the color purple represents thoughtfulness, cultivated dignity, mesmerizing potential, magical camaraderie, supportive spiritual significance, and impressive extravagance. Those sweet lavender flowers come in purple, violet, mauve, orchid, lilac, indigo, amethyst, plum, pink, and even white. You will find works of art and folks supporting the option to dress in tints and shades of purple as they enjoy a festive night on the town with friends and fellow Sequimmers preparing for Sequim Lavender Weekend later in the month. Come out and celebrate what makes Sequim so special!
First Friday Art Walk Sequim is a fun and free self-guided tour of local art venues in Sequim on the First Friday of every month from 5:00 – 8:00 PM. Visit online at SequimArtWalk.com as your resource to download and print your own map, find out what special events are happening, links, and how you can be part of art.
Initiated in 2006, the First Friday Art Walk Sequim is an encouraging and educational arts event that is sponsored and produced by Renne Emiko Brock. Our mission is to create approachable and accessible art and cultural venues that encourage the community to connect and celebrate expression and diversity.
Special events for July 7:
New Venues for the Art Walk!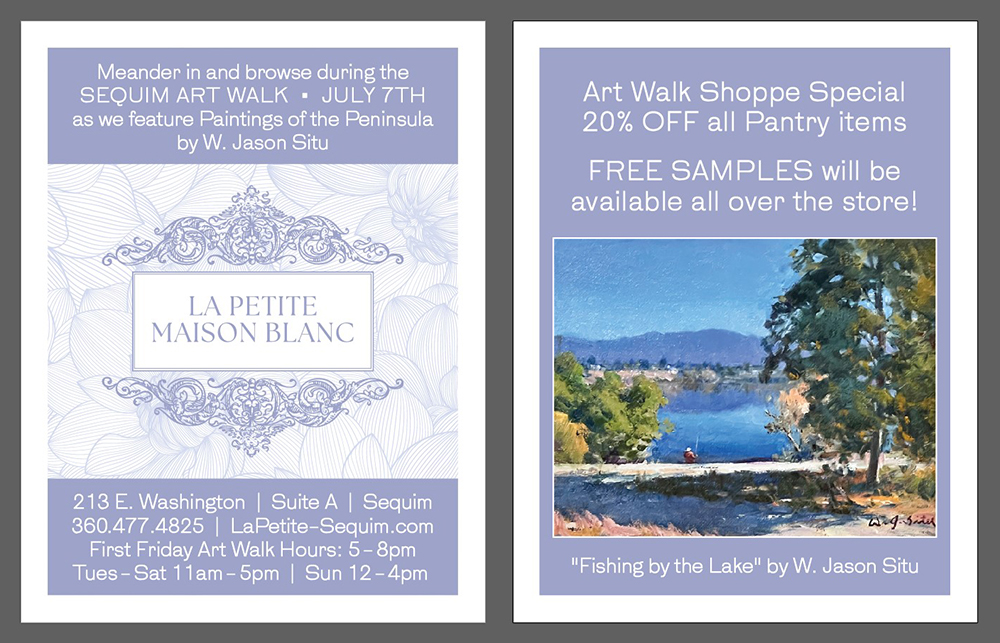 La Petite Maison Blanc at 213 E Washington St. has joined the Sequim Art Walk encouraging you to meander in and browse as they feature "Paintings of the Peninsula" by W. Jason Situ. During the Art Walk stroll a little farther to La Petite Maison Blanc as they are offering 20% off all Pantry items and free samples available all over the store.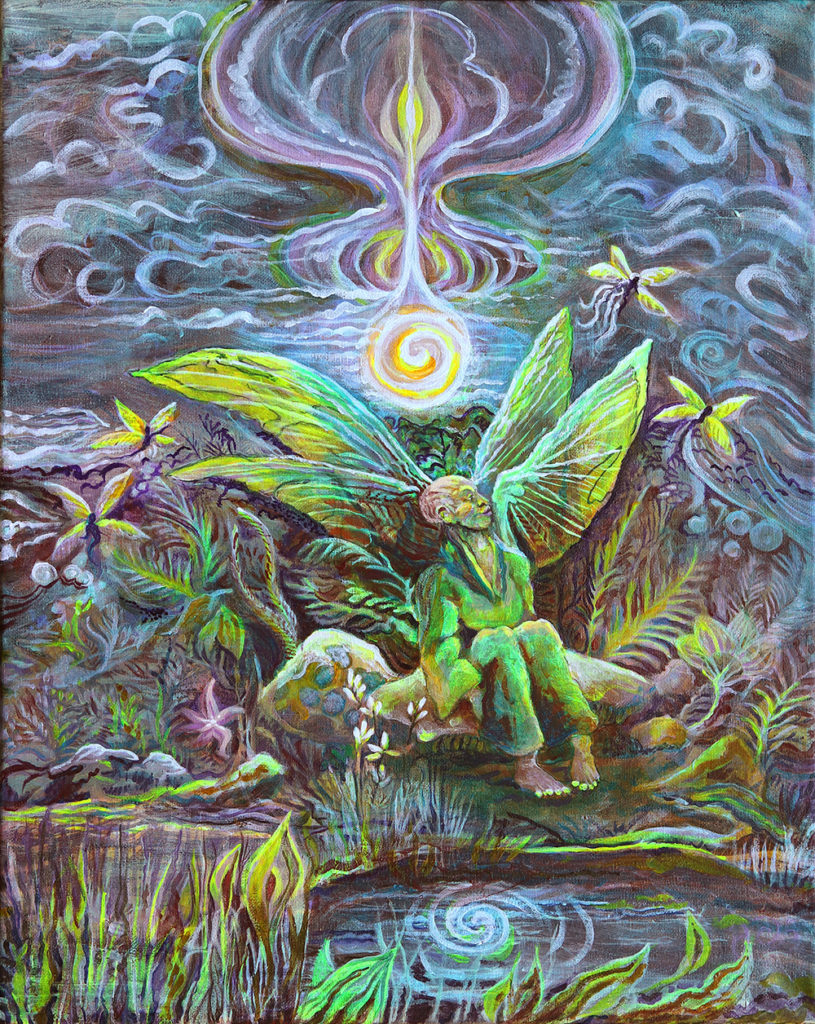 The A. Milligan Art Studio and Gallery at 520 N. Sequim Avenue invites you to join them for refreshments and snacks as you enjoy the work of featured local artist, Lauren Blair Churchill. Her exhibit at the gallery is a trip through time, featuring her fanciful abstracts through the years to the present. A lifelong artist, Lauren is experienced in a variety of mediums. She earned her Visual Arts degree in 1989 from Eastern Connecticut State University. In 2020, she moved to Sequim from Connecticut, where she was an active member in a host of local artist organizations. Staying true to form, she is currently an active member in various art communities and organizations and serves locally on the board of the OPAA. Lauren says, "Art is a way of life for me and the act of creating is my spiritual practice. I take inspiration from the world around me, especially nature. I'm continually inspired by the creative efforts of my fellow artists, and I'm excited to be living in such a beautiful place on the Olympic Peninsula." Anne Milligan in her working studio also has her digital and pastel paintings will be on exhibit and for sale in this historic and charming 123-year-old bungalow. Come check out one of the oldest, but newest venues on the Sequim Art Walk, across from the high school and between the Olympic Theatre Arts Center the Sequim Museum and Arts Center.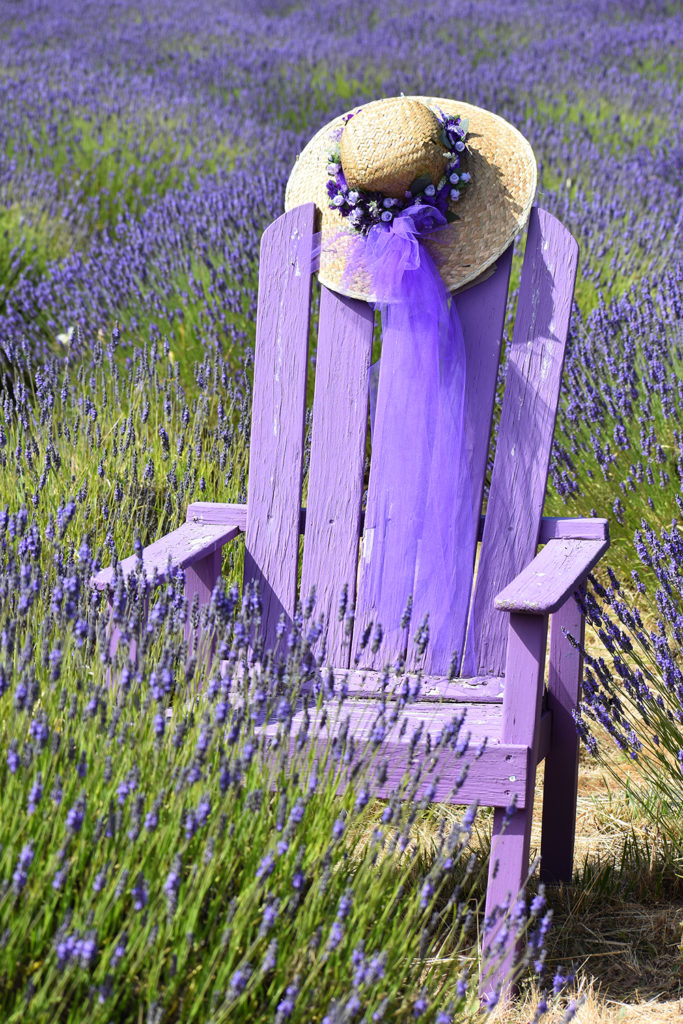 Sequim Museum & Arts at 544 N Sequim Avenue will have "A Photographic Journey" which is a new Olympic Peaks Camera Club exhibition of different photographs from their June showing in the Judith McInnes Tozzer Art Gallery. Olympic Peaks Camera Club's (OPCC) mission is to connect, educate, and support photographers from beginner to professional all across the North Olympic Peninsula, including Sequim, Port Angeles, Port Townsend and surrounding areas. OPCC provides everyone who joins an opportunity to explore the art and craft of photography. They provide multiple activities each month for members to learn and practice photographic skills. https://www.olympicpeakscameraclub.org/ The exhibition of 15 artists runs from June 28 to June 29, 2023.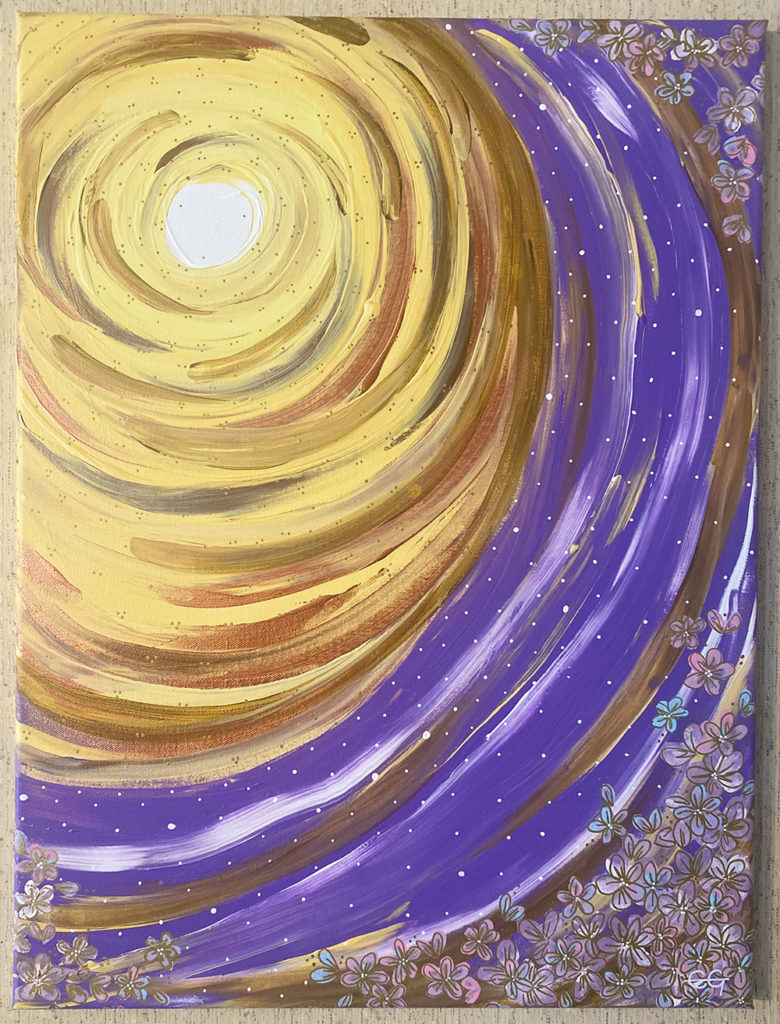 Locally Known Cowork at 112 W Washington St. features artist Emma Gockerell. Emma shares, I am a local face painter and artist. I love pointillism and adding every dot by hand in every piece of artwork I create. A mom of four and a veteran. Happy to be local in Sequim."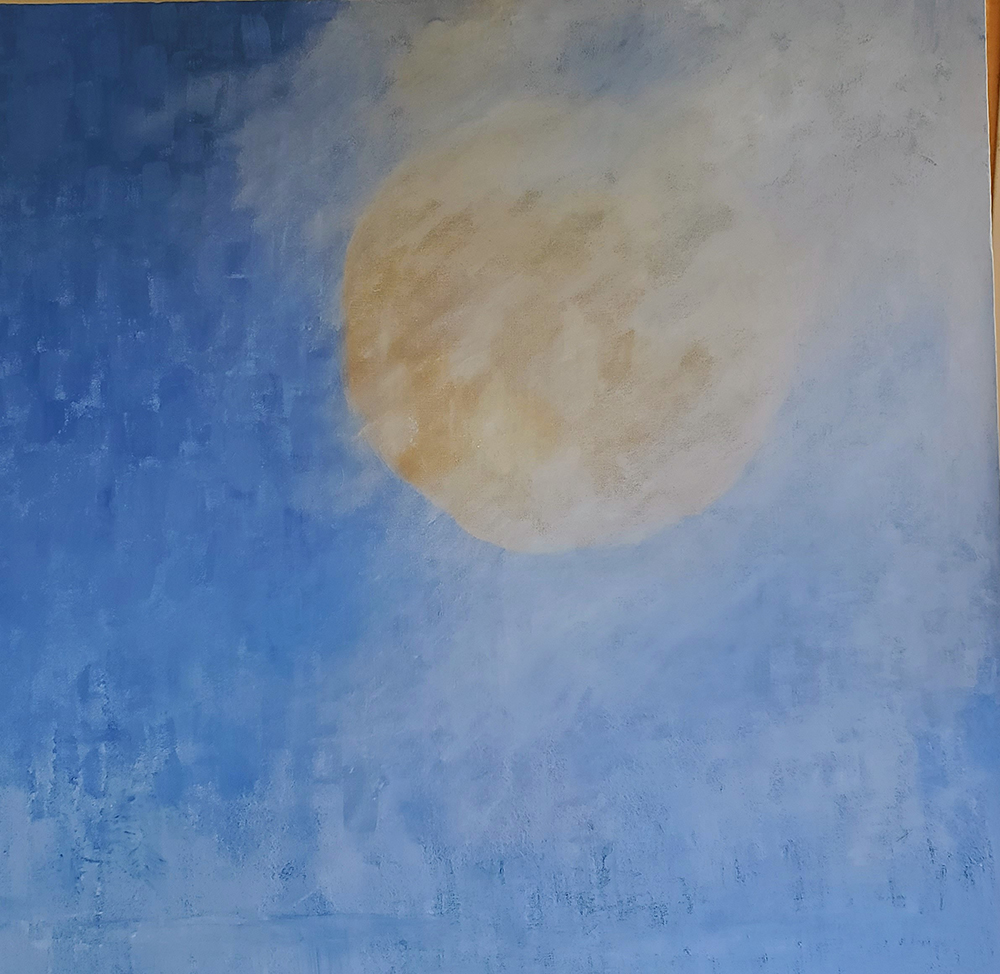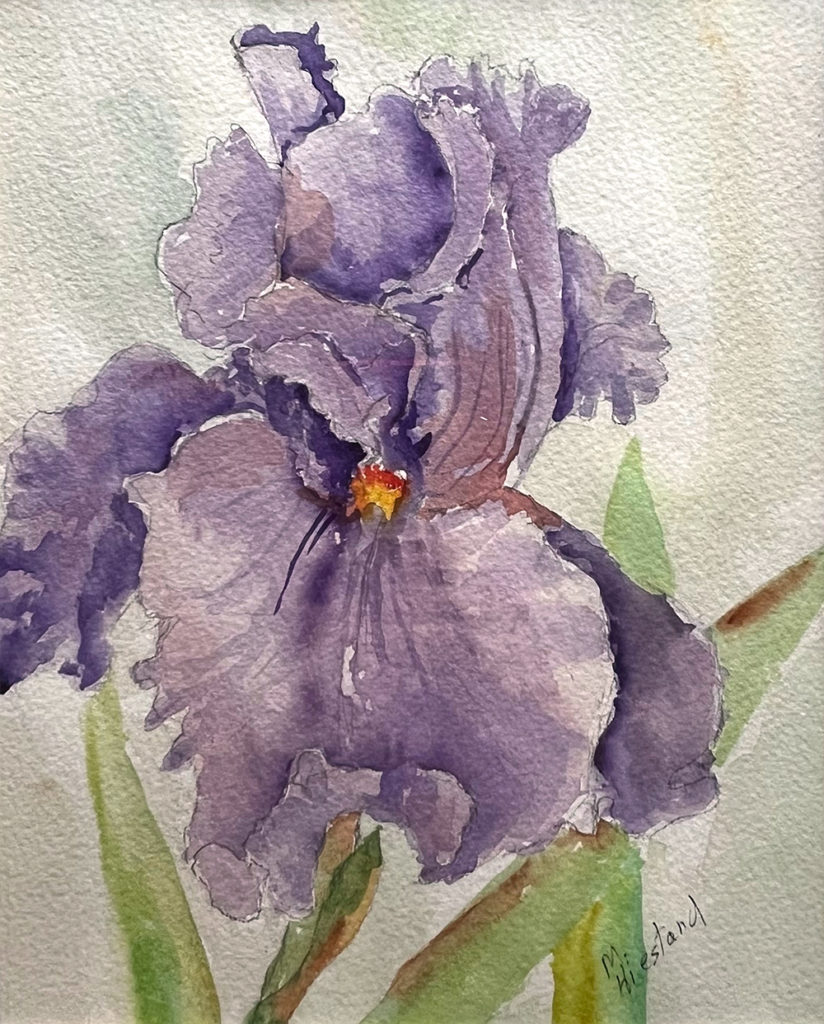 Blue Whole Gallery at 129 W Washington St. has "Creativity Comes in Many Forms" art exhibit featuring artists Carol Janda, who works include watercolors, oils, and clay, and Marilynn Hiestand, who works include silk art, watercolor, collage, and fiber art.
Carol shares, "Everything about art interests me! It is constantly changing…materials, methods and society, likes and dislikes, young or old, any place, any media, something for everyone. I work in several media – watercolor, oils, and clay. Clay was my first media. I grew up in a "brickyard" town in Western Maryland so playing with clay was a natural choice. I didn't think of it as art then but one thing leads to another… wet clay is like wet paint, fun to mess with. I like processes, materials, creating things, different materials, and studying what other artists do, make, and think. Over the years I have used my education as a substitute teacher for the school systems and have taught watercolor classes for Peninsula College. I have painted and sculpted many realistic pieces but have found exploring abstract or non-representational work exciting and challenging. The Elements and Principles of Design are an excellent guide to studying, learning, and exploring the various aspects of all types of ART."
Marilynn states, "If I had to use three words to describe what I would like viewers to take away from my paintings, they would be connection, empathy, and awe. Using nature as my inspiration, I create silk paintings, collages, watercolors, and other art creations. I was born in August of 1949 in Arkansas City, Kansas. Every summer our family took vacations camping in Colorado. I learned from my Mom's love of nature and art to appreciate the beauty around us and to want to create some of that in my art. Watercolor was my Mom's passion and now is mine as well. But it took many years for me to realize this. I spent my young and middle years creating fabric and fibers. In the last year, I have returned to watercolors. My watercolors mostly portray animals and flowers. This display, paired with the beautiful jewelry of Kathy Shreiner, showcases a variety of art forms that I enjoy doing."
The Olympic Theatre Arts Center at 414 N. Sequim Ave. has a "Lavender Melodrama -Lavender Lawlessness or This Buds for You!" performance on July 7 at 7:30 PM. Written and directed by OTA's Executive Director, David Herbelin, the purpose of this show is pure entertainment. Tickets are $20 and $15 for Students, ticket information is at https://www.olympictheatrearts.org/. Cheer the Hero, boo the Villain and sigh for the damsel in distress in this hilarious, over-the-top melodrama based on the mythical history of the Pacific Northwest and Sequim, which is considered the Lavender Capital of the World. This is sure to become a new annual tradition getting more convoluted year after year as the myths live on. Filled with music and mayhem this action packed, suspense-filled tale is a laugh a minute. Supported by the local lavender community, the Gathering Hall will act as an information center to learn more about the local farms and industry.  Your lavender experience isn't complete without watching and being a part of the Melodrama!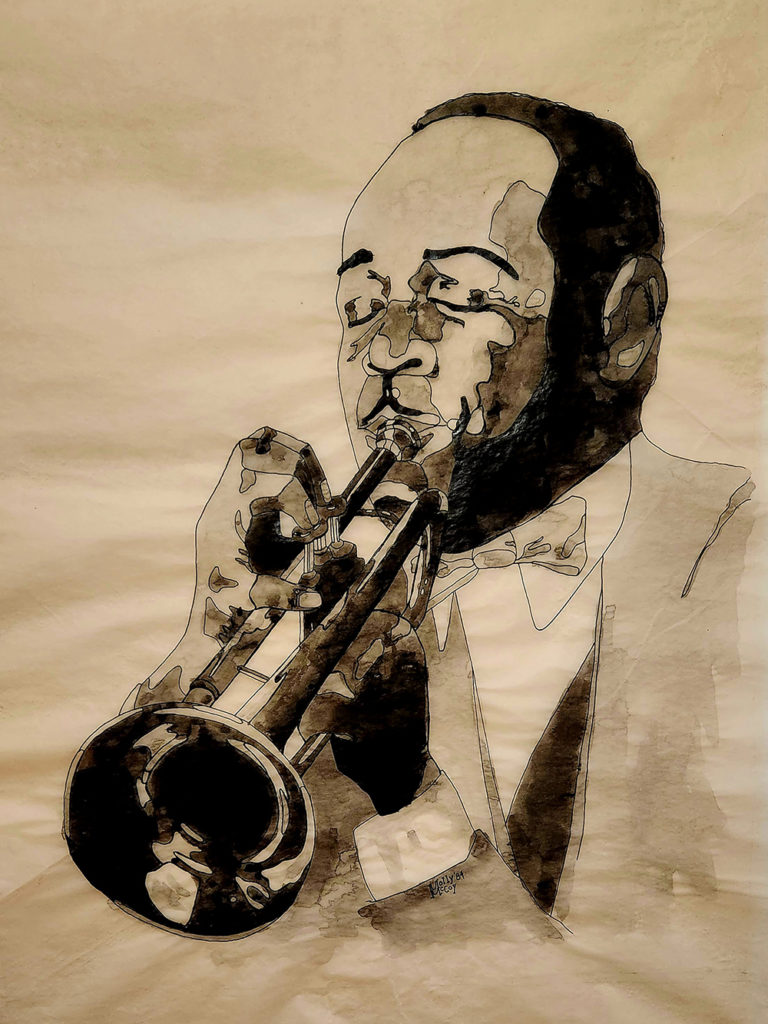 At the Sequim Civic Center in the Karen Kuznek-Reese Gallery at 152 W Cedar St., the City of Sequim Arts Advisory Commission hosts the opening reception of "Music; The Art of Arranging Sound" and First Friday Open Music Jam from 5:00 to 7:00 PM.  The exhibit consists of nine pieces by eight artists and will be on exhibit July 7 – September 25. For the Open Music Jam, bring your acoustic instrument and/or your voice and join us for an informal gathering of people who like to make music. Chairs will be provided.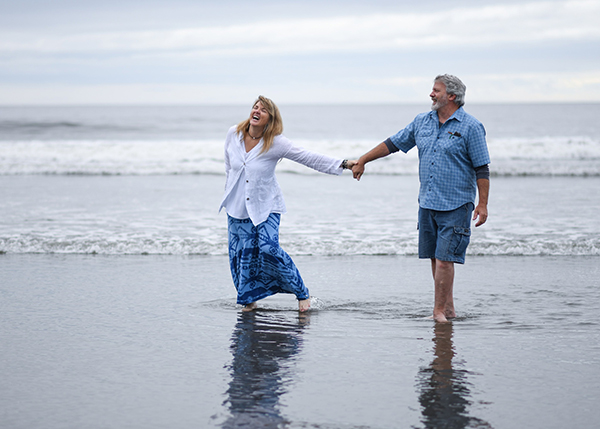 From 6:00 to 8:00 PM, Rainshadow Café at 157 West Cedar Street has live music with Dawn & Steve. Come sing your favorite songs with a full menu and drinks to enjoy. Some dancing is encouraged too.
From 5:30 to 7:30 PM, Habitat for Humanity of Clallam County's Sequim Habitat Boutique Store at 213 E Washington St. has fabulous live music with OC!
Sequim Spice and Tea at 139 W Washington St. has unique art including glass, pottery, illustration, and photography of local artists. You can also find artful, creative tea blends, colorful and fun teapots and cups, and cheerful culinary gifts.
Wind Rose Cellars at 143 W Washington St. enjoy award winning artfully crafted wines and appetizing tidbits with local art and live music.
Soup in the Alley at 138 W Washington features a rotation of local artists, live music, and treats.
Pacific Mist Books at 122 West Washington Street offers an eclectic mix of new and vintage books, cards, and gifts including local authors and artists.
Want to participate as a venue or artist on the Official First Friday Art Walk Sequim Map, Listing, and Website, please contact Renne Emiko Brock at 360-460-3023 or renneemiko@gmail.com If you are an artist of any media, please get your information to Renne for publicity and opportunities. Thank you for your support!
To create inclusion between venues, artists, and audience, everyone is encouraged to participate in the Art Walk's monthly themes as a fun community activity in any creative form they wish to express it. January is silver, February is red, March is green, April is pink, May is aqua, June is white, July is purple, August is yellow, September is blue, October is orange, November is brown, and December is gold.
Please join our Facebook Page http://www.facebook.com/sequimartwalk