First Friday Art Walk Sequim
July 1, 2022, 5:00 – 8:00 PM
Various Venues in Sequim WA
SequimArtWalk.com
July 1 First Friday Art Walk Sequim Color Theme is PURPLE! Purple is the color of Sequim's famous lavender blooms, and the color purple represents mesmerizing potential, magical camaraderie, thoughtfulness, cultivated dignity, supportive spiritual significance, and impressive extravagance. Those sweet lavender flowers come in purple, violet, mauve, orchid, lilac, indigo, amethyst, plum, pink, and even white. You will find works of art and folks supporting the option to dress in tints and shades of purple as fellow Sequimmers prepare for Sequim Lavender Season. Come out and celebrate what makes Sequim so special!
First Friday Art Walk Sequim is a fun and free self-guided tour of local art venues in Sequim on the First Friday of every month from 5:00 – 8:00 PM. Visit online at SequimArtWalk.com as your resource to download and print your own map, find out what special events are happening, links, and how you can be part of art.
Initiated in 2006, the First Friday Art Walk Sequim is an encouraging and educational arts event that is sponsored and produced by Renne Emiko Brock. Our mission is to create approachable and accessible art and cultural venues that encourage the community to connect and celebrate expression and diversity.
Special events for July 1:
Forage Gifts & Northwest Treasures at 121 W Washington Street is hosting Jeremiah and Danika Johnson of Miss Bee Haven Apiary, food artisans and local farm. From 5 to 7:00 PM, Jeremiah will be here to speak on beekeeping and their honey operation.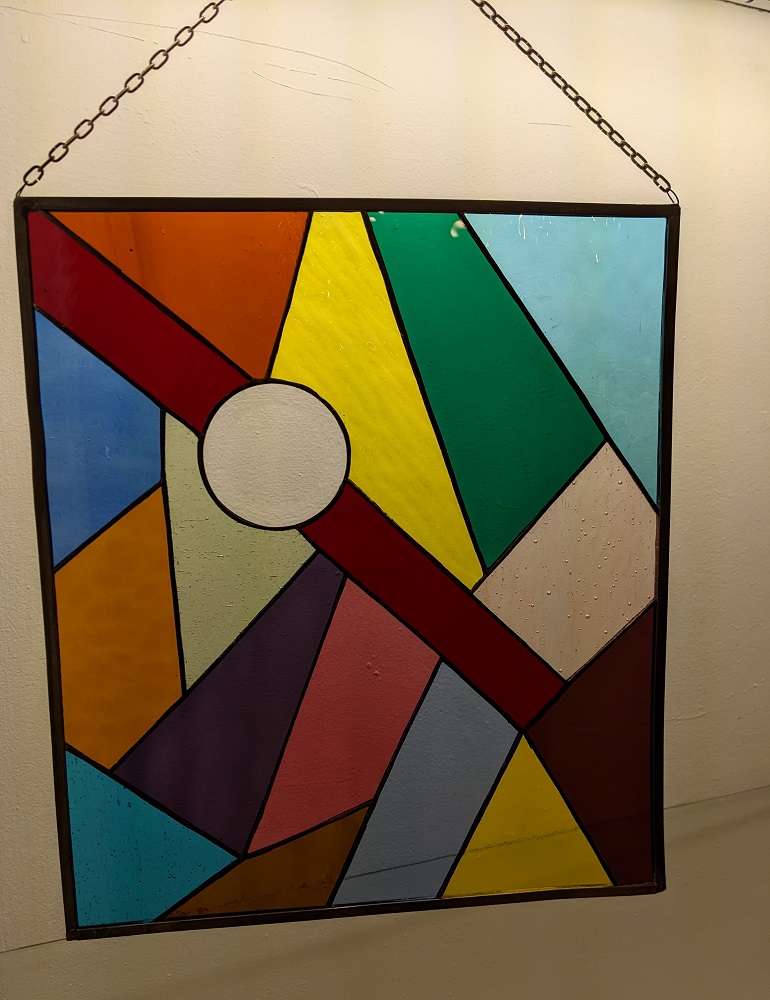 Blue Whole Gallery at 129 W Washington St. celebrates "Finding Magic in Nature" with featuring stained glass artist June Echternkamp and abstract photographer Katherine Loveland. June and Katherine express their feelings toward nature, captivated by the moment of light shining over the object, live or animated.
June Echternkamp states, "I didn't start out as a stained glass artist but as an oil artist. Along the way, I was fortunate enough to sell my paintings and also garnered several awards and ribbons. What changed was when for one of my birthdays, my husband gave me an eight-week course in stained glass. The course was taught by an acquaintance of ours who was /is a celebrated artist and teacher in California. Shortly after this, we moved to Arizona. While living in Arizona, my husband passed away. My son and I returned to Washington and the Olympic Peninsula. After we moved here I joined the Blue Whole Gallery and was asked to display my stained glass. I have sold a few pieces and have met some really wonderful fellow artists. My personal thought and philosophy: 'Art should make your heart sing and your soul dance.'"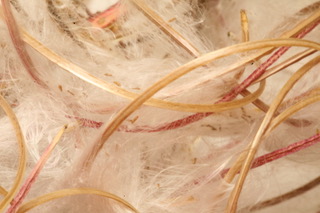 Katherine Loveland shares, "As a little girl playing on the beach, I loved to imagine myself growing small enough to walk into a periwinkle to its very center. I alone knew the secret touch to open the tight-fitting door in the middle. As the door opened, the periwinkle would say to me 'Now you know my magic!' Finding the "magic" in nature is my passion. My abstract photographs allow the viewer to see nature in a new way allowing them to know the "secret touch" to discover nature's magic."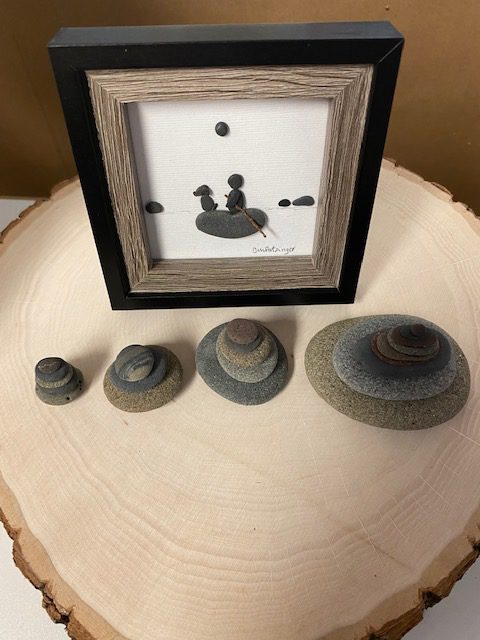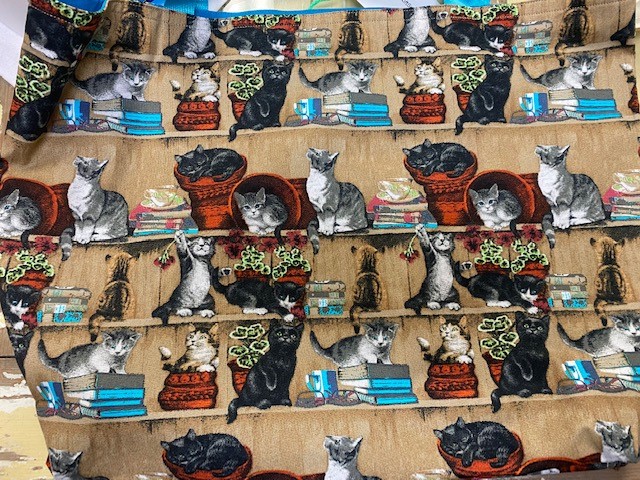 Pacific Mist – Books, Cards & Gifts at 122 West Washington Street hosts artist Diane Fatzinger. Diane Fatzinger, SticksNStones, will have her one of a kind original handmade "wee little artwork" created using pebbles, driftwood, twigs, ferns, shells, and seaglass. Linda Entrikin from Linda's Loft will feature her beautiful original hand crafted book bags.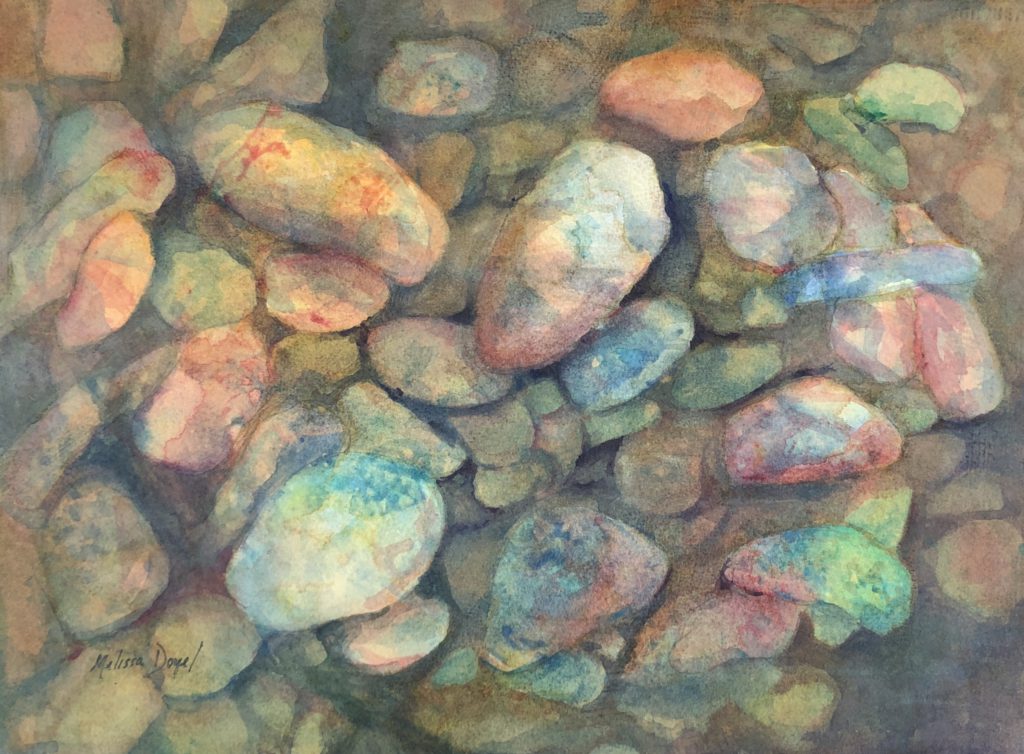 At the City of Sequim Civic Center at 152 W. Cedar Street, the City Arts Advisory Commission (CAAC) hosts the "Pacific Northwest Wonder" juried exhibition in the Karen Kuznek-Reese Gallery. The exhibition will be on view from July 1 – September 29. The CAAC will have their First Friday open house, with Open Music Jam from 5:00 – 7:00 PM at the civic center. Light refreshments will be served.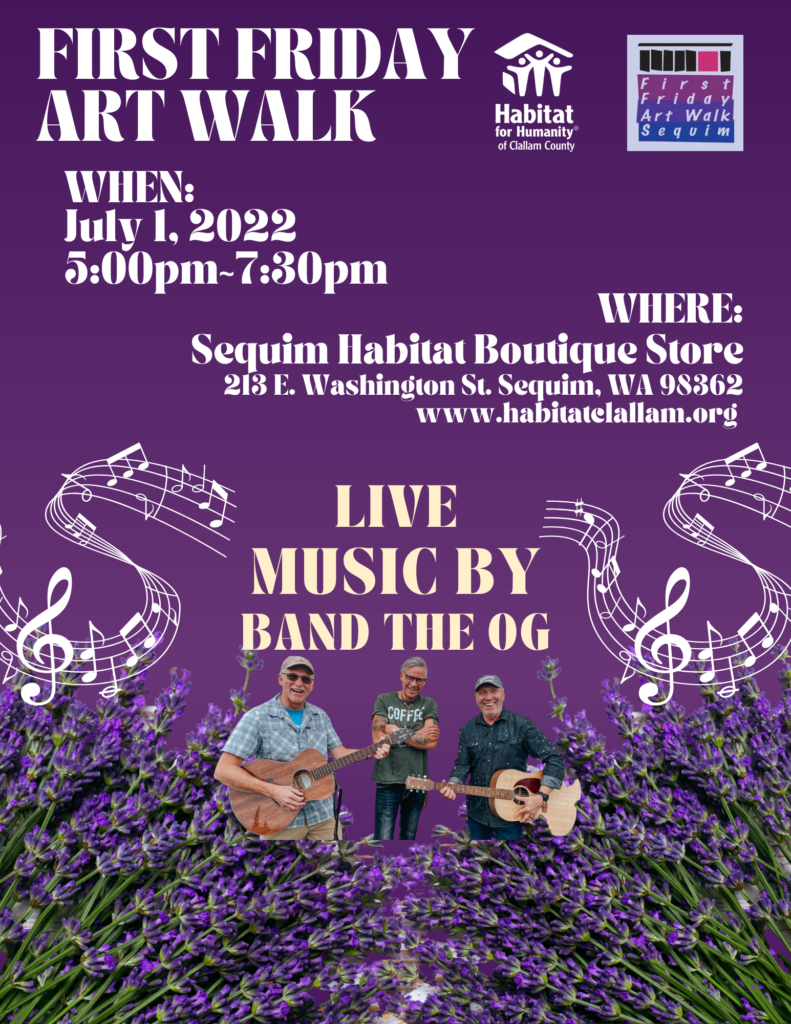 From 5:00 to 7:30 PM, Habitat for Humanity of Clallam County's Sequim Habitat Boutique Store at 213 E Washington St. has a local artist and Live Music by The OG.
Wind Rose Cellars at 143 W Washington St. hosts live music TIN SANDWICH, a local duo Marty and Marilyn Kaler performing some blues along with a little rock from 6:00 to 8:00 PM. Wind Rose Cellars is also hosting Peninsula Art Friends water medium art exhibit along with award winning wines and tasty treats.
Locally created gifts don Cedarbrook Lavender Gift Shop at 120 W Washington Street has delightful farm fresh lavender creations, treats, and inspired vintage décor items.
Sequim Spice and Tea at 139 W Washington St. has heart filled unique art including glass, pottery, illustration, and photography of local artists. You can also find artful, creative tea blends, colorful and fun tea pots and cups, and cheerful culinary gifts.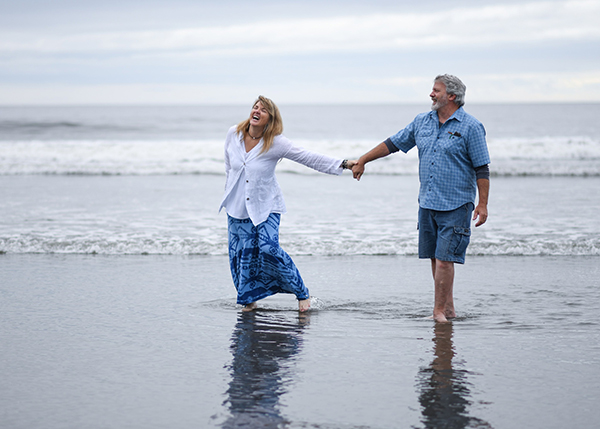 From 6:00 to 8:00 PM, Rainshadow Café at 157 West Cedar Street has live music with Dawn & Steve. Come sing your favorite songs with a full menu and drinks to enjoy. Some dancing is encouraged too.
With the theme of "All American Jazz", the Stardust Big Band will be performing a concert at Olympic Theatre Arts Center on Friday, July 1 at 7:00 PM at 414 North Sequim Avenue. Tickets are $20 ($17.76 promo code USA) and $5 students at the OTA box office or online. Founded in 1990, Stardust has long been known for its presentations of cherished favorites from the Big Band era of the 1930s and 1940s. Often playing for dancers, this time Stardust will be presenting some of its favorite arrangements in concert format.Tickets are available at the theatre box office from 1:00 – 4:00PM, Tuesday through Friday or online at OlympicTheatreArts.org. For further information, call the theatre at 360-683-7326.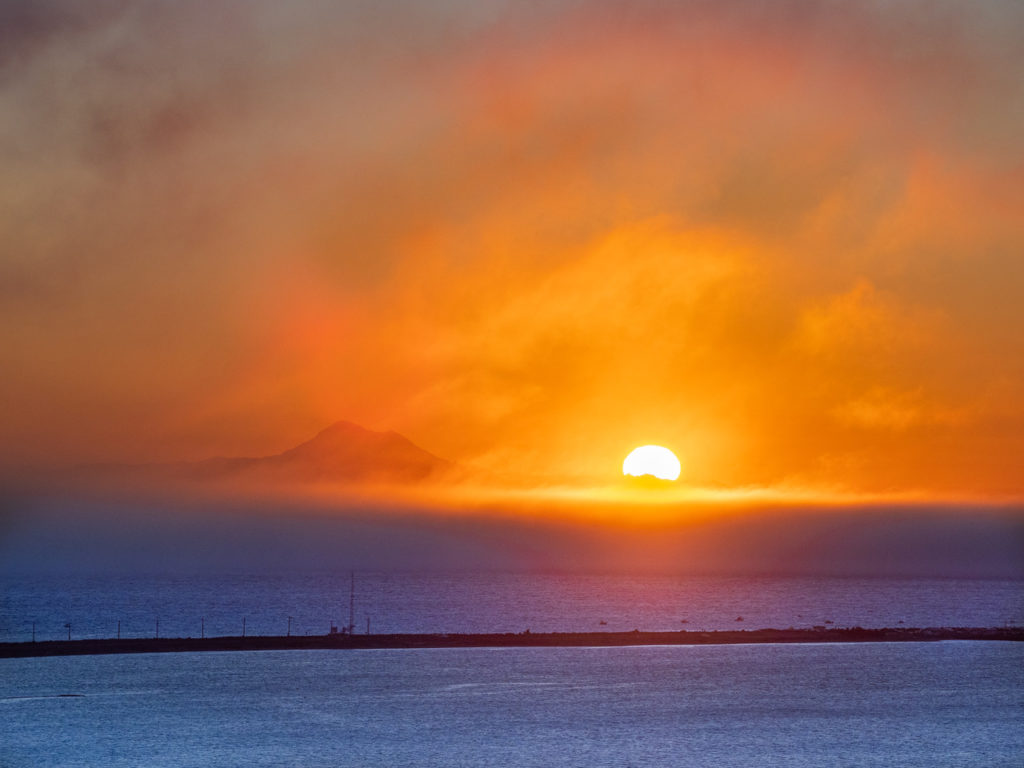 The Sequim Museum & Arts at 544 N Sequim Avenue features "The American West, A Celebration. Photographic essay by Jeff Hart" in the  Judith McInnes Tozzer Art Gallery. Jeff Hart's photography is about: Healing and calming the human psyche…evoking feelings of happiness and contentment…capturing scenes of awe and wonder…celebrating our spiritual connection to nature and humanity.
Want to participate as a venue or artist on the Official First Friday Art Walk Sequim Map, Listing, and Website, please contact Renne Emiko Brock at 360-460-3023 or renneemiko@gmail.com If you are an artist of any media, please get your information to Renne for publicity and opportunities. Thank you for your support!
To create inclusion between venues, artists, and audience, everyone is encouraged to participate in the Art Walk's monthly themes as a fun community activity in any creative form they wish to express it. January is silver, February is red, March is green, April is pink, May is aqua, June is white, July is purple, August is yellow, September is blue, October is orange, November is brown, and December is gold.
Please join our Facebook Page http://www.facebook.com/sequimartwalk