July 7 Art Walk Color Theme is PURPLE! Purple is the color of Sequim's famous lavender blooms and the color purple represents mesmerizing potential, magical camaraderie, thoughtfulness, cultivated dignity, supportive spiritual significance, and impressive extravagance. Those sweet lavender flowers come in purple, violet, mauve, orchid, lilac, indigo, amethyst, plum, pink, and even white. You will find works of art and folks supporting the option to dress in tints and shades of purple as they enjoy a festive night on the town with friends and fellow Sequimmers preparing for Sequim Lavender Weekend later in the month. Come out and celebrate what makes Sequim so special!
First Friday Art Walk Sequim is a fun and free self-guided tour of local art venues in Sequim on the First Friday of every month from 5 – 8 p.m. Visit online at SequimArtWalk.com as your resource to download and print your own map, find out what special events are happening, links, and how you can be part of art. Initiated in 2006, the First Friday Art Walk Sequim is an encouraging and educational arts event that is sponsored and produced by Renne Emiko Brock. Our mission is to create approachable and accessible art and cultural venues that encourage the community to connect and celebrate expression and diversity.
Special Events for July 5: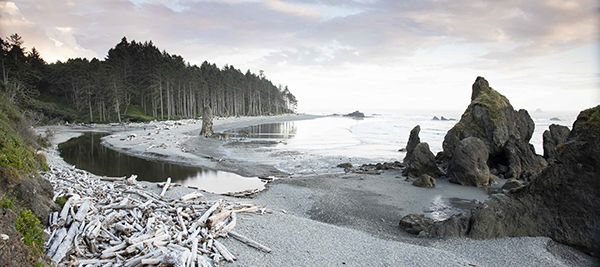 A lot of activity happening at the Sequim Civic Center! City Arts Advisory Commission (CAAC) hosts the opening exhibit and artist reception for "The Beach" at the Sequim Civic Center at 152 W. Cedar Street. The jury reviewed a record 110 pieces of artwork from 50 artists before selecting 40 pieces to be included in the exhibit. The artists represented are: Lora Armstrong, Lynne Armstrong, Gary Bullock, Jane Burkey, Jeannine Chappell, Patrick D. Clark, Gdane Curposney, Melissa Doyel, Christopher Enges, Marilynn Evans, Cindy Fullwiler, John Gussman, Paulette Hill, Rick Hill, David Johannessohn, Mark Kennedy, Rita Kepner, Katherine Loveland, Melissa Mann, Natalie Martin, Stacey Martin-Lopez, Linda Martz, Gail McLain, Sharman Owings, Sallie Radock, Claudia Serafin, Linda Stadtmiller, Morgan Stephenson, Ryoko Toyama, Patty Waite, Donna Wilson-Sommer, and Sandy Wolf.
Inside the Sequim Council Chambers experience the Art Talk on the Art Walk that will include demonstrations from local presenters talking about driftwood creations, visual and virtual storytelling, and using videography and drone photography:
5:30 p.m. – Tammy Hall: "Creating Animals from Driftwood: A Lesson in Anatomy"
Tammy is and always has been driven to do art even if she didn't have art supplies. As a child she would use water from the garden hose (forbidden activity) and use clay soil to make up a batch of mud so she could sculpt dishes and the food to go on them to play house. As she grew up, she went from media to media teaching herself. Some of these are pen and ink, scratchboard, oils, collage and found object assemblages which include driftwood animal sculpture. These take the form of all manner of animals, wolves, foxes, rabbits, ravens and even a large pacific giant octopus. Currently she is learning to sculpt in porcelain and has come full circle and returned to playing in the mud.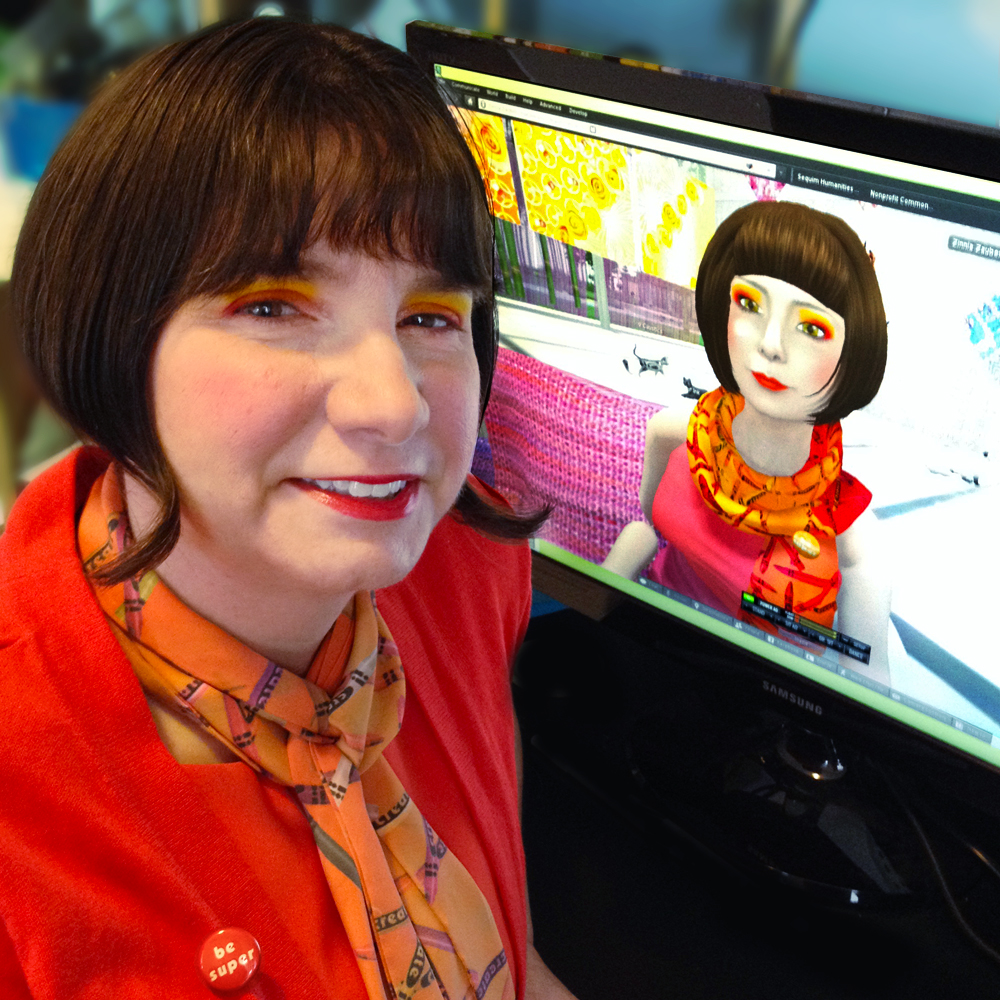 6:15 p.m. – Renne Emiko Brock: "Message in a Bottle – Visual and Virtual Storytelling in Art"
Encouraging you to achieve your creative potential, artist and instructor, Renne Emiko Brock, developed a storytelling system that inspires people through color theory, transformative experiences, visual vocabulary, and enthusiasm to articulate your passion. Along a sandy shore in a virtual learning environment, artists discover how to deliver meaningful messages through their medium and intentions. Using Renne's storytelling checklist, learn how to communicate your unique, authentic motivation and conceive inclusive, effective engagement.
7:00 p.m. – Christopher Enges: "The Living Beach: Using Videography & Drone Photography to Capture its Essence"
Chris has an AAS degree in Multimedia Communications, as well as certificates in digital editing, photography, and advanced digital videography from Peninsula College in Port Angeles, WA. He has lived on the North Olympic Peninsula for over 35 years and has captured images from Washington's Olympic National Park and Colorado's Rocky Mountain National Park, along with lighthouses and ocean beaches of Washington, Oregon, and British Colombia, and commercial product photography for the last 15 years before entering the videography field almost three years ago.
In the Lobby, 5:00 p.m. to 8:00 p.m., meet and greet the artists Volodymyr (Vlad) Husarovskyi , Tammy Hall, Renne Emiko Brock, and Christopher Enges. Volodymyr (Vlad) Husarovskyi with Ukranian Roots – Distinctive art created from roots, burls and uniquely shaped driftwood. Vlad was born and raised in Western Ukraine. In high school, he became very interested in sculpting. Coming from a large modest family, carving stone, especially marble, was not an option, as the tools and the materials were too expensive. He made a steel knife from a shaving blade and started to experiment with wood. That was about 45 years ago. Vlad enjoys working with natural shapes and "imperfections" of driftwood and found wood, carving some and leaving some "as is", bringing out a critter or a more abstract object for all of us to see. He tends to gravitate towards roots, burls and uniquely shaped driftwood. Often Vlad walks the beaches and trails in Sequim, Port Townsend or La Push to find the inspiration and some raw material to work with. All the work is done with hand tools, the favorite steel knife he also made (he's gone thru several over the years), sanded by hand and then coated with bee's wax and orange oil.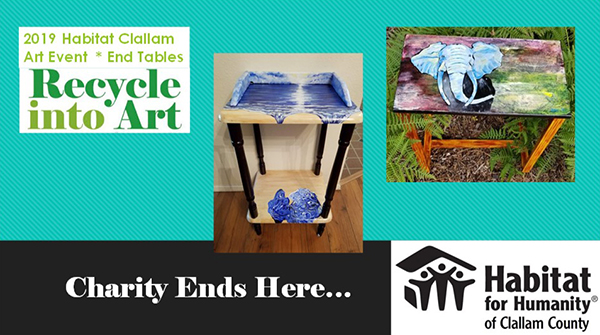 Also at the Sequim Civic Center, enjoy a preview of the creative end tables from Sequim Artists for Habitat for Humanity of Clallam County's "Recycle into Art" Art Auction fundraiser and vote for your community People's Choice winner!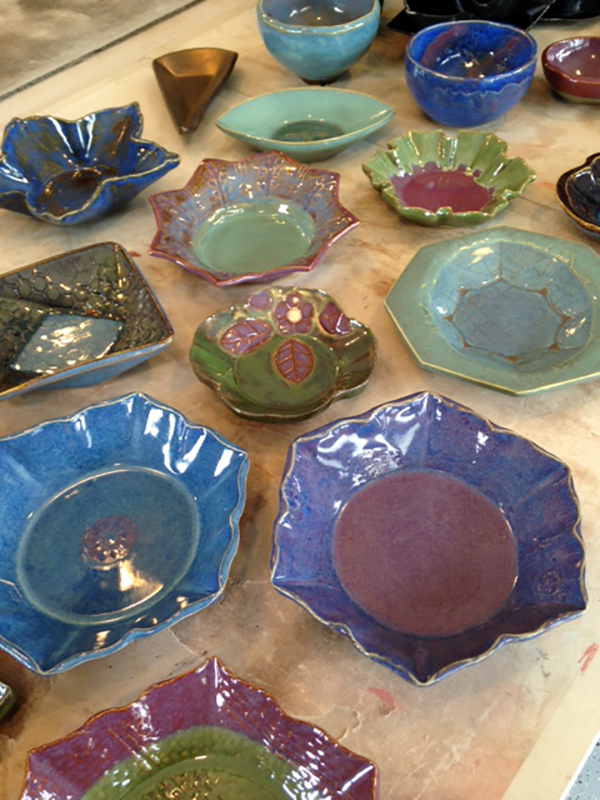 New Sequim Art Walk Venue! Design2Scan3D at 207 W Spruce St. which features Sequim featuring 3D printing, 3D scanning, and ceramics classes. Design2Scan3D will be showcasing a member of the Dungeness Bonsai Society and making a miniature stoneware mold with it.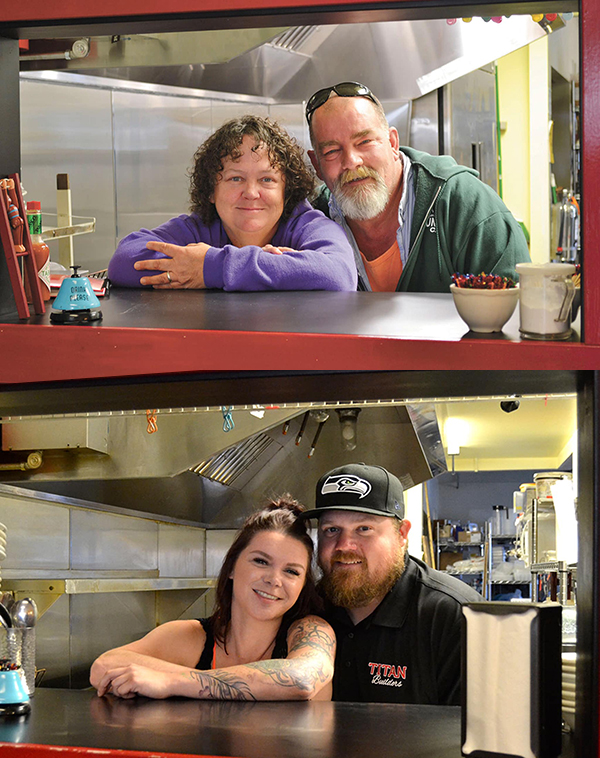 Come meet the new owners of Sunshine Café, Tristen and Lucas, at 145 W Washington St with some finger foods and the opportunity to introduce themselves to the public. Using one of Tim Quinn's designs, watch an artist in action painting a mural on the wall inside sunshine. Thank you Dianne and Allen for being such wonderful supporters of the Sequim Art Walk all these years!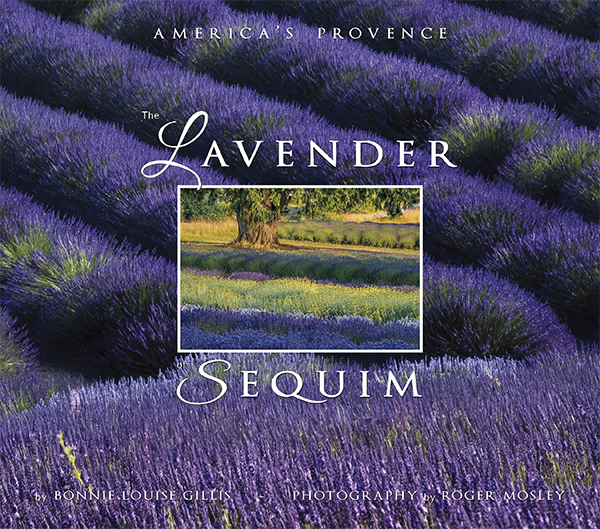 Do visit Purple Haze Lavender's Downtown Store at 127 W Washington St. for a "The Lavender of Sequim: America's Provence" book signing with Bonnie Louise Gillis.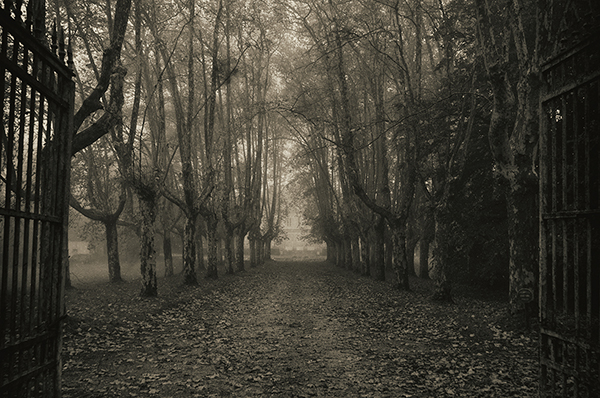 Tracy Wealth Management at 149 W Washington St. hosts local photographer Phil Tauran. Fascinated by the pictorialist movement of the early twentieth century and also impressionism, he invites you to discover an unusual photograph. Born and raised in France, Phil was very early attracted by art in all its forms. Painter first, he dives pretty quickly in photography and more specifically black and white. For him "The image is a medium of truth and emotion, to capture and live the decisive moment. It's both a need and a way to communicate. "Phil is a professional photographer who has been based in Sequim since 2011.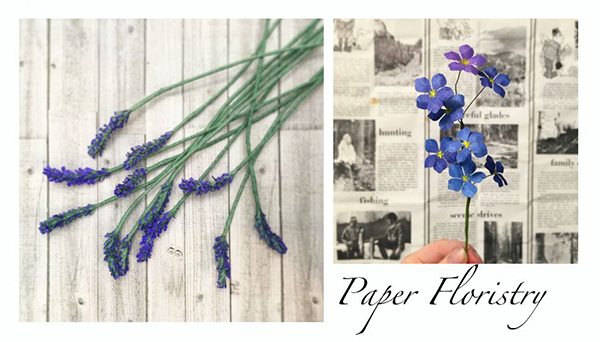 In honor of the Sequim Lavender Weekend, Pondicherri at 119 E Washington St. is featuring My Woolly Mammoth. Her love of nature, attention to detail, and whimsical eye combine to create realistic floral art that lasts forever. Her surreal floral paper art blends easily into any home just as regular flowers would. Whether a wreath or a bouquet, these handcrafted pieces blur the line between manmade and natural in a beautiful way. Also Ellie Curtis, henna artist, will be there, you can reserve an appointment for your own wearable art aka henna tattoo today for Friday.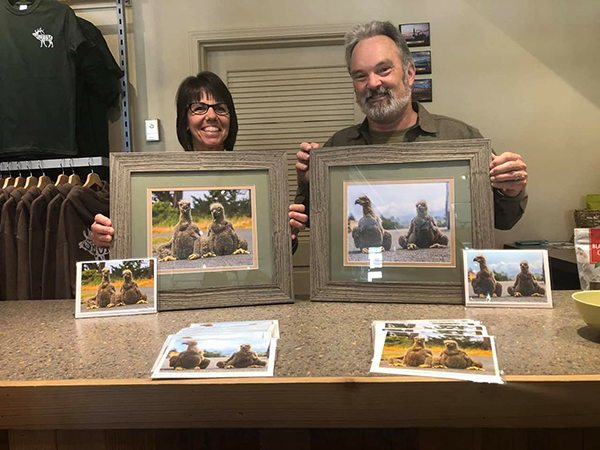 We have all enjoyed following the story of our local eaglets! Forage Gifts & Northwest Treasures at 121 W Washington St. will be featuring framed prints and notecards taken by Keith Ross of Keith's Frame of Mind during the Art Walk. Come by to chat and see the beautiful eaglet portraits. And, enjoy all things that inspire us in Sequim and creative works from local artists.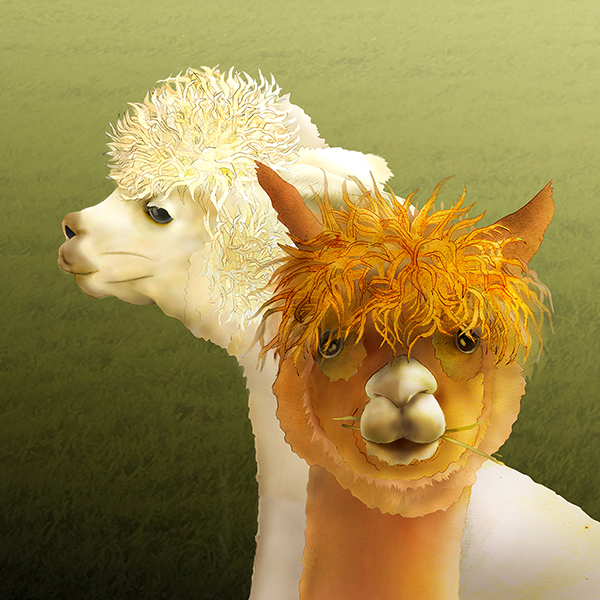 Blue Whole Gallery at 129 W Washington St. features Jeannine Chappell and incarcerated individuals at the Clallam Bay Correction Center. Jeannine Chappell, award-winning artist known for her work on animal images, especially the owl, will showcase both her digital paintings and mixed media paintings in the window. During the opening reception on the First Friday, July 5, 5-8 PM, she will discuss her art. Then on Saturday, July 6, Jeannine will present an art talk at the gallery about her work and her process, from 1-2 pm. Her art talk, an educational opportunity for the community, is free. Another window will hold a special exhibit by the incarcerated individuals at the Clallam Bay Correction Center where neglected dogs are trained professionally. The exhibit was initiated by Ken Dvorak, member of the gallery and WAG (Welfare for Animals Guild), and presented by the Blue Whole Gallery, a co-op art gallery in downtown Sequim since 1997. The individuals at the Correction Center are pleased to help WAG by making and donating their artwork.
Rainshadow Café at 157 West Cedar St. hosts live music with Hot Llamas. How they describe themselves, "We're a "Rural Funk" band from the Pacific Northwest. Formed in a magic space between the sea and the mountains, we play energetic danceable tunes that also find a unique home between bluegrass and funk, blues and jam."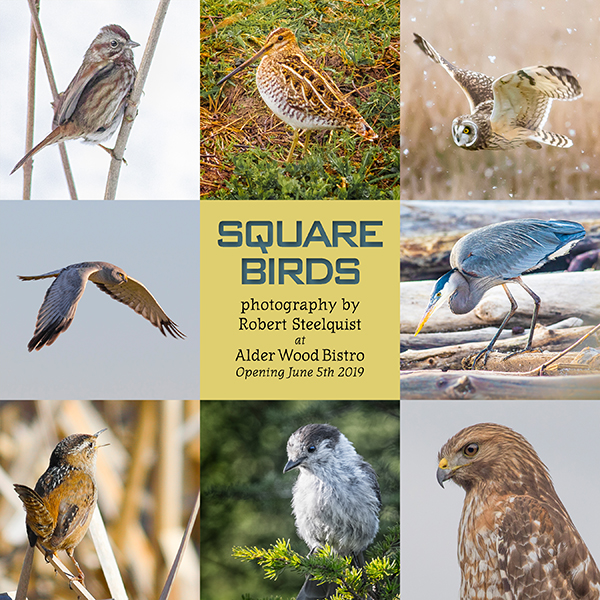 Alder Wood Bistro at 139 W. Alder St. showcases recent photography of Sequim author and photographer Robert Steelquist. The exhibition "Square Birds" features intimate portraits of wild birds framed within a one-to-one aspect ratio that draws the viewer's gaze to the birds' eye and a visual encounter we rarely experience.
Check out local artists and craftspeople at the Sequim Farmers Market showcase at Centennial Place on the corner of 100 E Washington St. and Sequim Ave.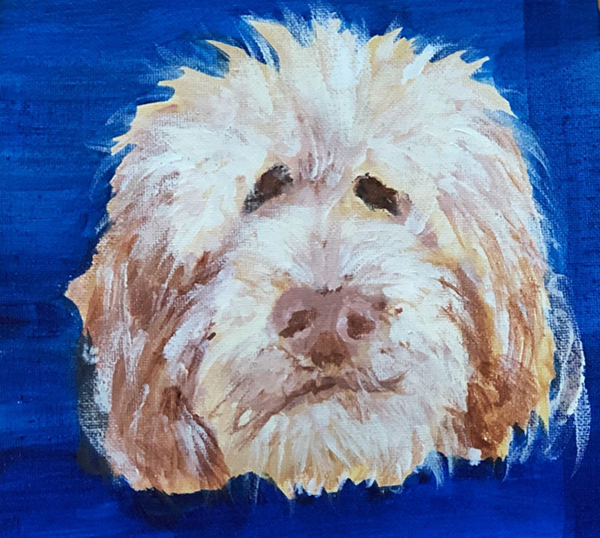 Shirley Rudolf, painter and teacher, has arranged for members of NOW (North Olympic Watercolorists) are displaying their artwork at First Security Bank at 114 S. Sequim Avenue and members of RAG (Rudolf's Art Group) are displaying their artwork at Harbor Audiology & Hearing Center at 538 N 5th Ave.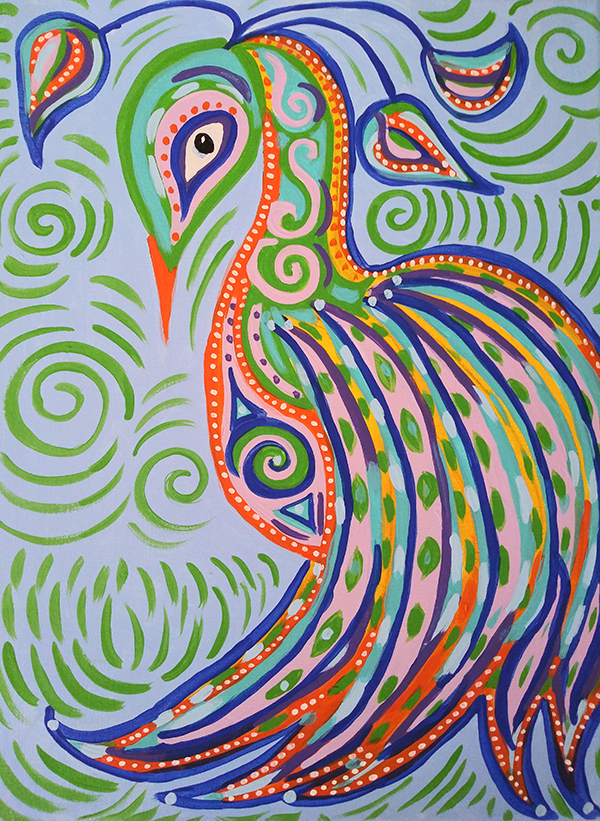 Evil Roy's Elixirs Distillery at 209 S Sequim Ave. is hosting painter Tami Wall and Zorina Wolf with Village Heartbeat Drummers.
Wind Rose Cellars at 143 W Washington St. hosts Twisted Roots in the house with a mixture of blues, folk and rock. Bring your dancing shoes for the live music and award winning artfully crafted wines and appetizing tidbits at Wind Rose.
Please note that several regular Sequim Art Walk venues will be closed due to the July 4 Holiday.
Want to participate as a venue or artist on the Official First Friday Art Walk Sequim Map, Listing, and Website, please contact Renne Emiko Brock at 360-460-3023 or renne@uniqueasyou.com If you are an artist of any media, please get your information to Renne for publicity and opportunities. Thank you for your support!
To create inclusion between venues, artists, and audience, everyone is encouraged to participate in the Art Walk's monthly themes as a fun community activity in any creative form they wish to express it. January is silver, February is red, March is green, April is pink, May is aqua, June is white, July is purple, August is yellow, September is blue, October is orange, November is brown, and December is gold.
Please join our Facebook Page at facebook.com/sequimartwalk
Thank you very much!