First Friday Art Walk Sequim
November 4, 5 – 8 p.m.
Various Venues in Sequim WA
November 4 Art Walk Color Theme is BROWN! Brown is the color of fall harvest and abundance, the turning of the leaves, and seasonal spicy treats. Brown represents solid assemblies, community minded activities, steadfast alliances, comforting homesteads, family trees with deep roots and supportive branches. You will find works of art and folks supporting the option to dress in shades of bountiful brown or representations of hearth and harvest as they enjoy an evening on the town with down to earth friends and family.
First Friday Art Walk Sequim is a fun and free self-guided tour of local art venues in Sequim on the First Friday of every month from 5 – 8 p.m. Visit online at www.sequimartwalk.com as your resource to download and print your own map, find out what special events are happening, links, and how you can be part of art. Our mission is to create approachable and accessible art and cultural venues that encourage the community to connect and celebrate expression and diversity.
This encouraging and educational arts event is sponsored and produced by unique as you / Renne Emiko Brock.
Special events November 4: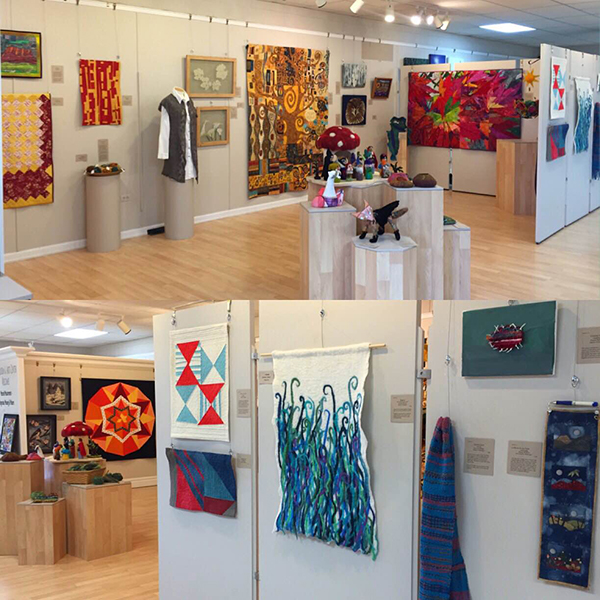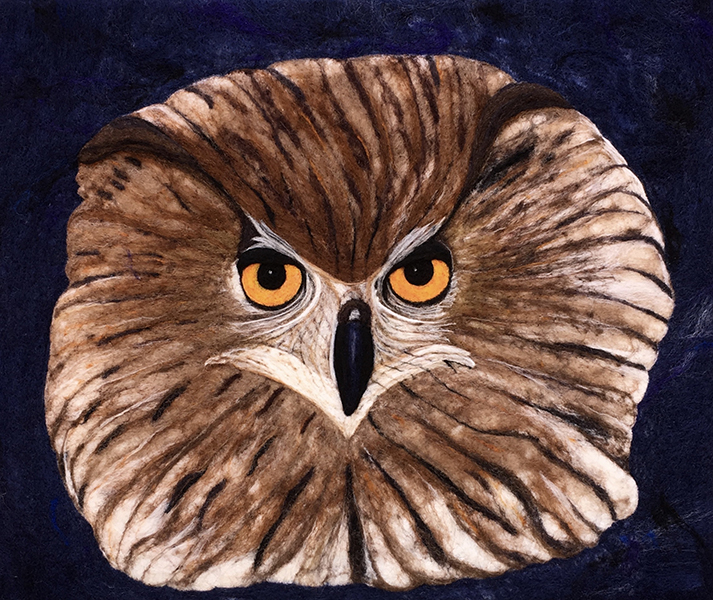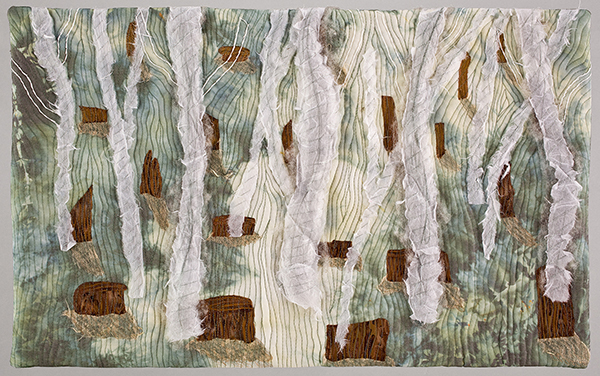 The North Olympic Fiber Arts Festival's "Material Measurement – Magnitude, Meaning & Makers" fiber arts juried exhibition is at the Sequim Museum & Arts at 175 West Cedar St. is about vindicating the volume and importance of all fiber in its many forms while reflecting on textiles, tales, and talent through enlightenment, abundance, accumulation, and perception. Conspicuous consumption or considerate consequences, creators convey cloth's transformation from meaningless mass into something that matters. Fiber Artists included in the exhibition are Carolyn Abbott, Lynn Baritelle, Helga Barton, Beverly Biegle, Catherine Bilyard, Renne Emiko Brock, Debra Danielson, Lauralee DeLuca, Liisa Fagerlund, Marijane Figg, MarySue French, Debi Glass, Janet Green, Pamela Hastings, Heartfelt Collective, Leslie Hoex, Lee Johnson, Margie Kepner, Susan Kroll, Danielle Lawrence, Mary Liebsch, Connie Lobo, Donna McMillen, Sherry Nagel, Sue Nylander, Pat Oden, Noreen O'Neill, Betty Oppenheimer, Ilse Osier, Monica Quarto, Diane Ross, Sandy Schlechter, Gladys Schulz, Alison Sell, Gloria Skovronsky, Stephanie Swenson, Marla Varner, Judy Warner, Diane Williams, Christie Wise, and Beth Witters. Meet and learn from fiber artists who demonstrate during the reception.
Steve Anderson takes the stage at 5:30 p.m., at the Olympic Theatre Arts Center, 414 N, Sequim Ave. Admission is free, concessions and beverage bar will be open. All are welcome to enjoy Anderson's rendering of familiar standards and perhaps a few new tunes. Originally from Texas, he played for several years in San Diego's Bluegrass Band scene and with other bands, both as lead vocalist, guitarist and mandolin player. His early influences included the rock bands of the 1970s like Lynyrd Skynyrd, Atlanta Rhythm Section, and Bad Company. Today he enjoys everything from Johnny Cash, Kris Kristofferson, Eric Clapton, and Elton John. Comfortable with a host of musical genres, from blues, country, folk and rock, he is in demand by local performing artists on the peninsula.
Paulette Hill, D'Ann Gonzales and Gail McLain will be doing jewelry demonstrations at R&T Crystals and Beads at 158 E Bell St. that includes delicious cookies and many bargains at the store to inspire your creativity.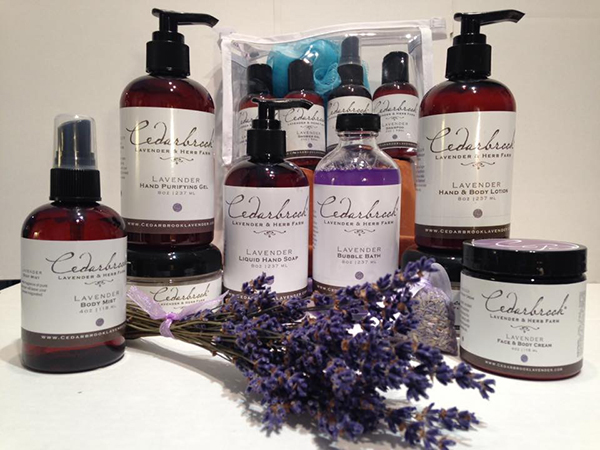 Meet a "budding" artist at Cedarbrook Lavender and learn more about the artistry of lavender at 134 1/2 W Washington St.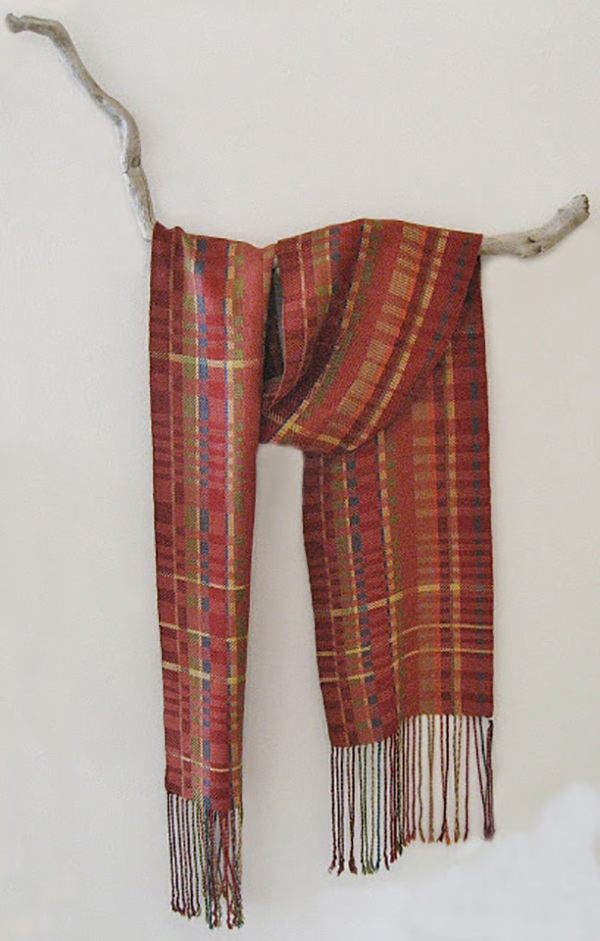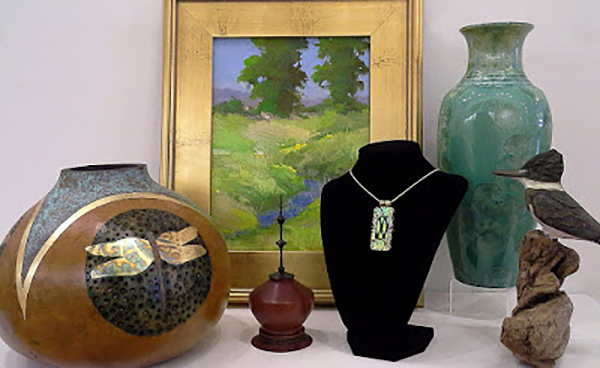 Blue Whole Gallery's features Jan Tatom, a fiber artist, who is inspired by spectacular colors and textures of nature reflected in the mountains, woods and the sea found on the Olympic Peninsula. She weaves these elements with the aid of two looms and her short experience in weaving. Along with the weaver's world of Jan Tatom, a selection of art works by Artists of the Blue Whole Gallery will also be on display at 129 W Washington St. This showing reveals the varied talents and styles represented by 2D and 3D artists that make up this 19 year co-operative gallery.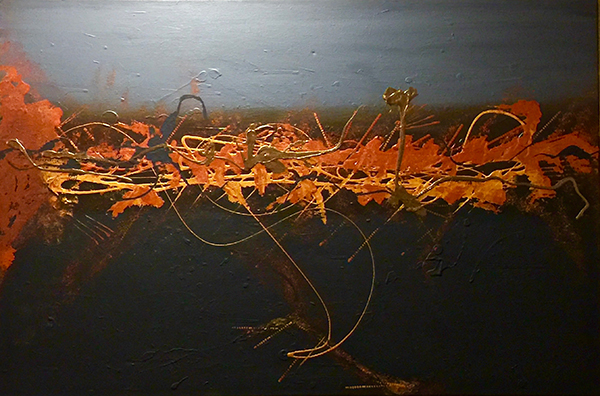 Mia Bella at 130A N 3rd Ave. features fascinating art by Curposney Gadane of Enhanced Art containing surrealistic storytelling via collage. Look for the luminaries at Mia Bella where artists Paula Graham, Pat Gordon, George Zien, Priscilla Patterson, Pam Kauffman are on display, and gorgeous concrete garden features of hosts, rhubarb, and other exotic leaves bejeweled and painted by Joanie Schmoll.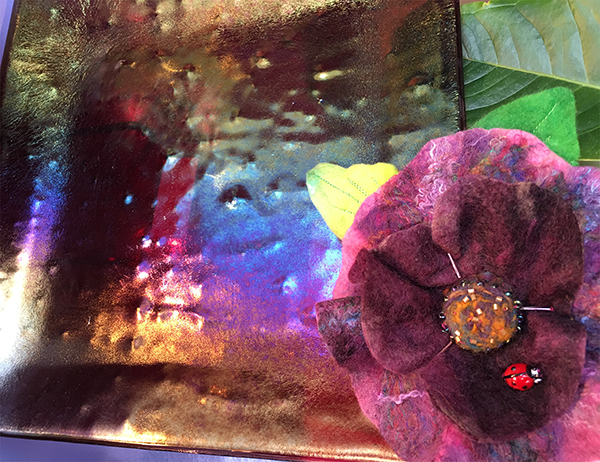 Luminaries light the way to The Bag Ladies of Sequim at 167 W Washington St. with up-cycled items for a new purpose with an artful twist. All of their creations are one of a kind items that are handmade. Each item has a unique combination of felting, hand dying, beading, embroidering and appliqueing. Several other artists' works are for sale in their shop.
Wind Rose Cellars at 143 W Washington St. hosts The Crocs, a rock band out of Port Angeles, performing 7 to 9 p.m. with a mixture of tunes from 60s & 70s and enjoy award winning artfully crafted wines with appetizing tidbits.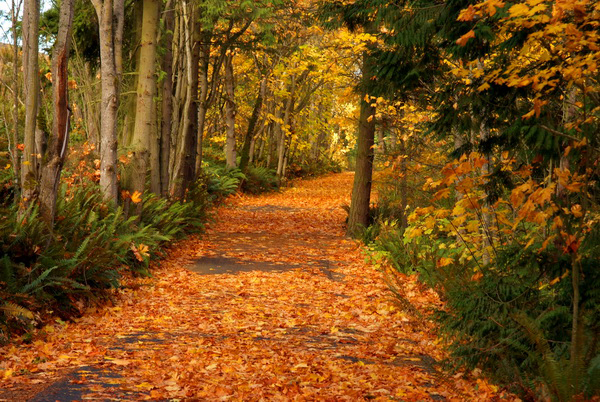 Jan Kepley's thoughtful photographs are on display at 1st Security Bank at 114 S Sequim Ave. artist's reception from 4:30 to 6:00 PM with cards and calendars for sale.
Maia Waye's Inspirational Art is on display at Sequim Spice and Tea 139 W Washington St.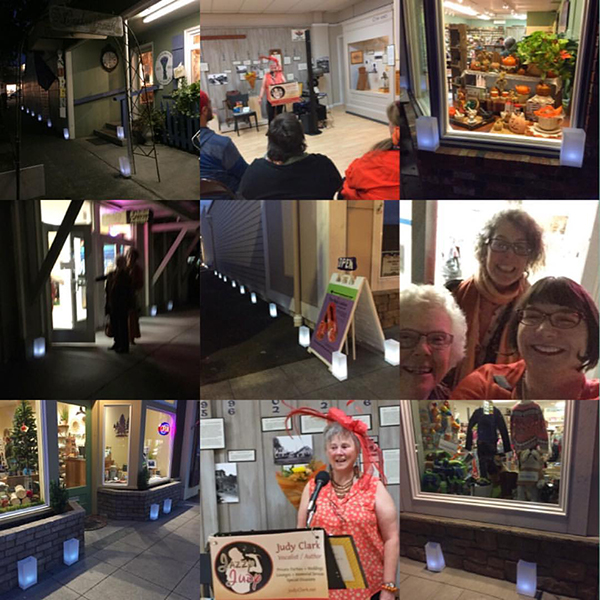 To create inclusion between venues, artists, and audience, everyone is encouraged to participate in the Art Walk's monthly themes as a fun community activity in any creative form they wish to express it. January is silver, February is red, March is green, April is pink, May is aqua, June is white, July is purple, August is yellow, September is blue, October is orange, November is brown, and December is gold.
Want to participate as a venue or artist on the Official First Friday Art Walk Sequim Map, Listing, and Website, please contact Renne Emiko Brock at 360.460.3023 or renne@uniqueasyou.com If you are an artist of any media on the Art Walk, please get your information to Renne for publicity and opportunities.
Please join our Facebook Page: http://www.facebook.com/sequimartwalk