September 7 Art Walk Color Theme is BLUE! The color blue relates to imagination, creativity, thoughtful research, inventive inspiration, and reliable community-minded achievement. Lofty and ambitious blue can be dreamy, peaceful, and hopeful, yet it also is strong and honest full of productivity, responsibility, and constructing alliances. You will find works of art and folks supporting the option to dress in shades of blue or representations of lofty and loyal aspirations as they enjoy an evening on the town with friends and family. There are three new venues for the First Friday Art Walk Sequim starting in September which include Sequim Community Makerspace Inventing Studio, Tracy Wealth Management, and Evil Roy's Elixirs Distillery!
First Friday Art Walk Sequim is a fun and free self-guided tour of local art venues in Sequim on the First Friday of every month from 5 – 8 p.m. Visit online at SequimArtWalk.com as your resource to download and print your own map, find out what special events are happening, links, and how you can be part of art. Our mission is to create approachable and accessible art and cultural venues that encourage the community to connect and celebrate expression and diversity.
Initiated in 2006, this encouraging and educational arts event is sponsored and produced by unique as you / Renne Emiko Brock.
Special events for September 7:
New to the Art Walk! Sequim Community Makerspace Inventing Studio at 311 W Turnhere Road is own by wood bending designer and creator of Sequim Community Makerspace, Brad Griffith, who opens his inventing studio to the public for hands on activities and tours. Kids of all ages are welcome to explore and learn how to bend craft sticks, safely without steam of boiling. All family friendly activities. Please come and discover ten years of making wood bend, you will find art, toys, crafts, gifts, furniture and the new woodshop of the future. Also, the studio / home was Sequim's first creamery "Dungeness-Sequim Cooperative Creamery" built in 1914 which also can be accessed via W Hendrickson Road across from the Sequim Middle School.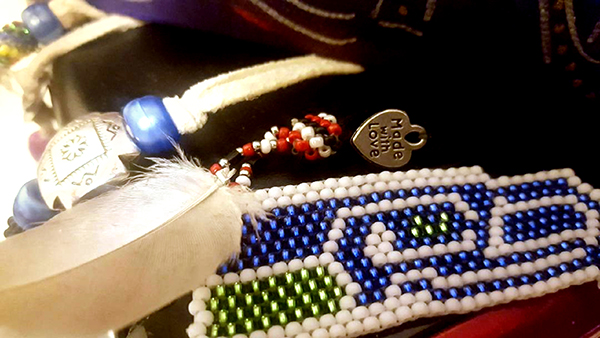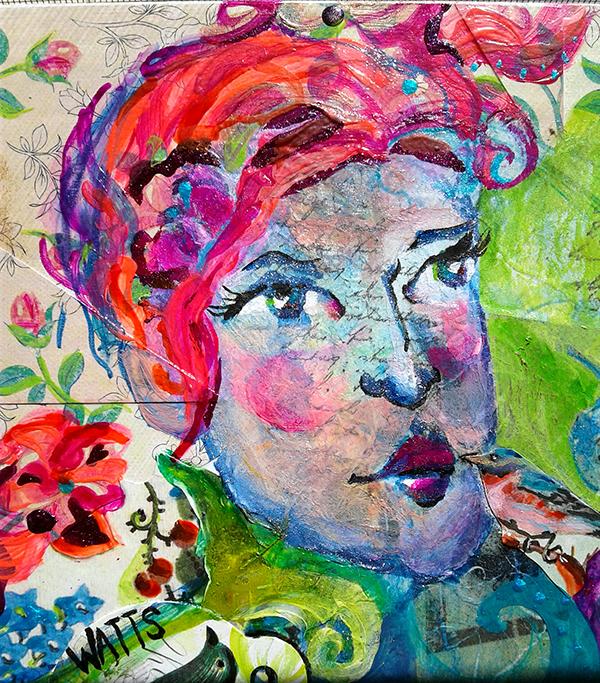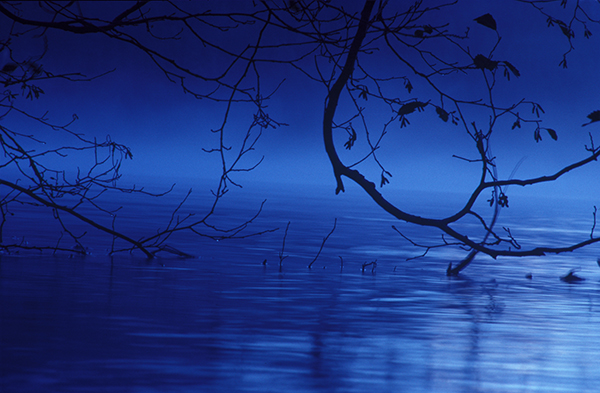 New to the Art Walk! Tracy Wealth Management at 149 West Washington St. is featuring Michelle Fast Horse Beads. Michelle was born and raised in Montana on the Northern Cheyenne reservation. She is a Native American/Europian who loves to read and laugh. Her parents inspired her in the importance of heritage in the artistry of beadwork and those rich traditions come alive with her brightly colored beadwork! Artist Amy Watts, who works at Tracy Wealth Management, will also have her mixed media artwork on display. You will find Jan Kepley's photography too.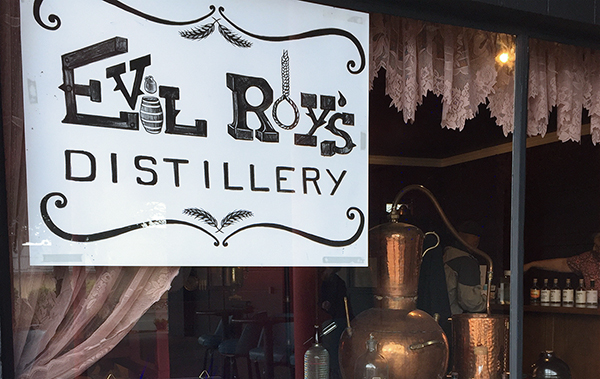 New to the Art Walk! Evil Roy's Elixirs Distillery at 209 S. Sequim Ave. produces distinct, craft liquors using mostly Washington grown raw ingredients. Learn all about the process with educational liquor tasting and mini-cocktails at Evil Roy's.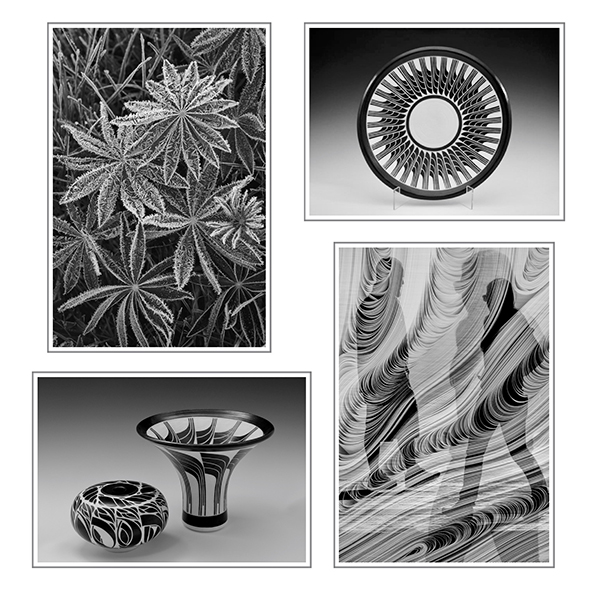 The Sequim Museum and Arts presents "Simply Black and White" with photographs by Witta Priester and ceramics by Linda Collins Chapman at 175 W. Cedar St.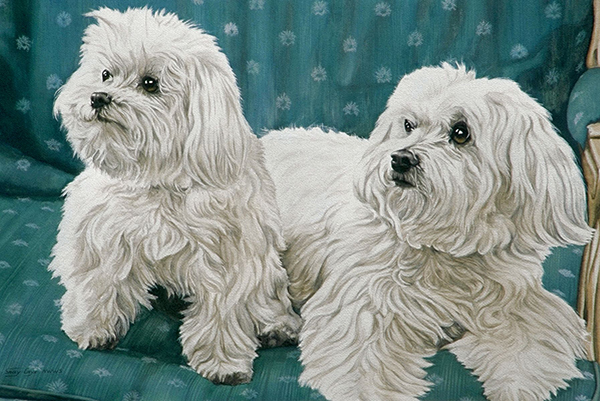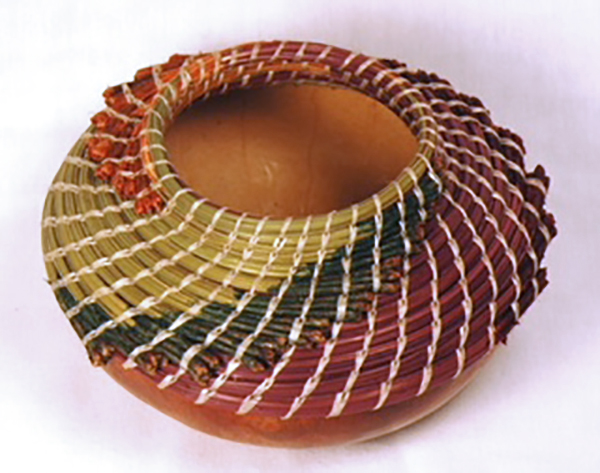 Blue Whole Gallery at 129 W Washington St. presents "Autumn Bloom" with artists of the month of September, gourd artist Debbie Cain and painter Sally Cays. Debbie and Sally, award-winning veteran artists and teachers, will showcase the gallery's windows with unique pieces.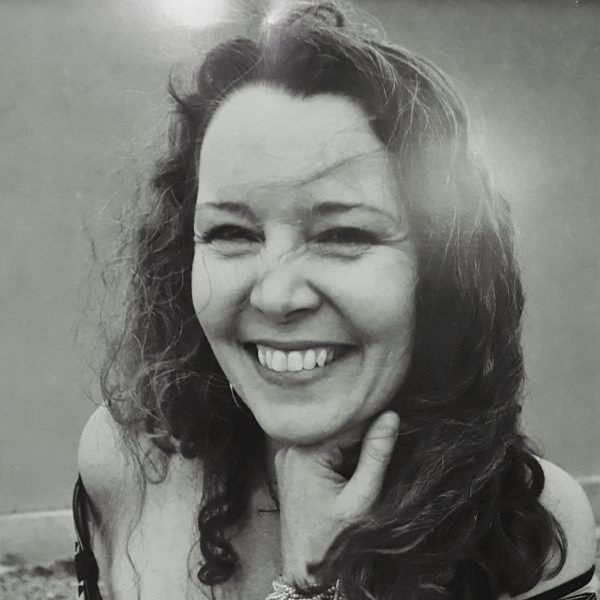 Rainshadow Café at 157 W Cedar St. has live music with singer-songwriter Eileen Meyer along with locally roasted coffee, Northwest craft beer, wine, and cheese platter's and charcuterie plates. Eileen Meyer is all about healing, transformation and sharing inspiration and wisdom in word and song. And while she has studied and graduated from a variety of energetic healing approaches, today she would say that she simply intuits her way through her own life and in working with others.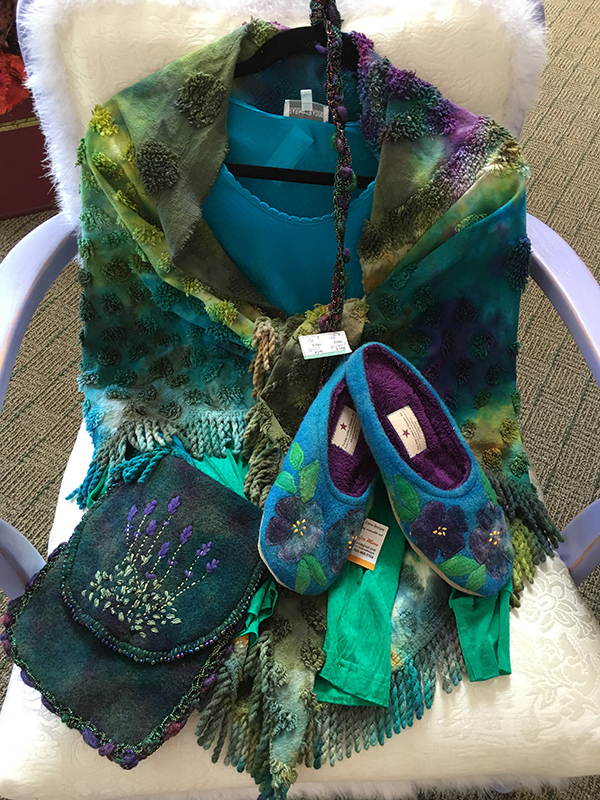 Find bold blues and other colors by local artists with handcrafted works and artful up-cycled items at The Bag Ladies of Sequim at 161 W Washington Street.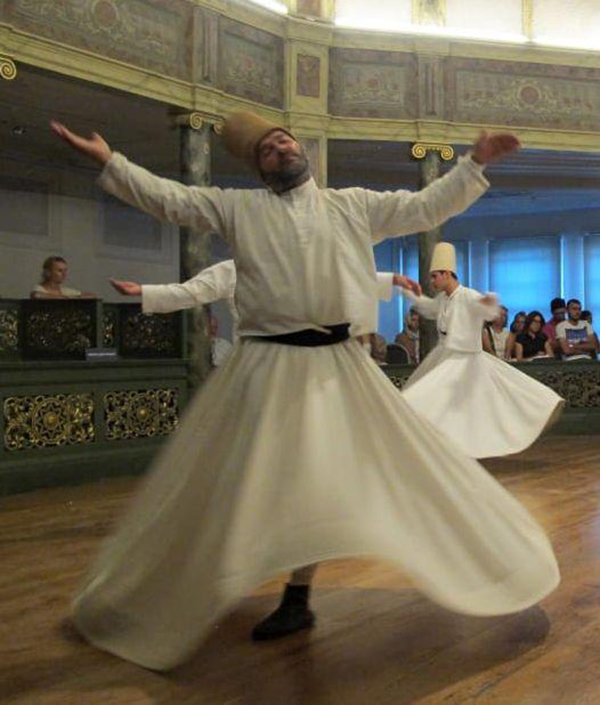 Olympic Theatre Arts at 414 N. Sequim Ave. is showcasing Sufi Poetry and Whirling Dervish during the Art Walk. Dr. Ferhan Kayihan shares poetic selections from two of the great Sufi mystics, Yunus Emre and Omar Khayyam, in both Turkish and his own translations. As part of a cultural experience that reflects the journey of the soul for these masters we will also enjoy classical Sufi music in the background and witness a brief film of the Whirling Dervish Sema Ceremony. To deepen the experience, a practicing Northwest dervish has been invited to join us to offer the centuries old spiritual tradition of whirling, a repetition of turning around the heart mirroring the movements of the celestial spheres. Ferhan is a two year resident of Sequim, volunteers at OTA, and the study and translation of historic Sufi and Turkish poetry are among his recent passions. This Olympic Theatre Arts live event is free to the public and the snack and beverage bar will be open.
Enjoy local flavors and colors with the Sequim Farmers Market Vendors as part of the First Friday Art Walk located at Centennial Place on the northeast corner of Sequim Ave. and Washington St.
Want to participate as a venue or artist on the Official First Friday Art Walk Sequim Map, Listing, and Website, please contact Renne Emiko Brock at 360-460-3023 or renne@uniqueasyou.com If you are an artist of any media, please get your information to Renne for publicity and opportunities. Thank you!
Download your Sequim Art Walk Map! sequim-art-walk-map-2018-9
To create inclusion between venues, artists, and audience, everyone is encouraged to participate in the Art Walk's monthly themes as a fun community activity in any creative form they wish to express it. January is silver, February is red, March is green, April is pink, May is aqua, June is white, July is purple, August is yellow, September is blue, October is orange, November is brown, and December is gold.
Please join our Facebook Page http://www.facebook.com/sequimartwalk
Thank you very much!