Fueled by motivating sunshine, the theme color for the August Sequim Art Walk is Yellow! Yellow shines brightly like the sun fueling our world with renewing energy and encourages clear, creative communication. The positive intensity of yellow represents expressive enthusiasm, joyful happiness, cheerful friendships, and empowers collective generosity, goodwill, and integrity. Everyone is encouraged to wear yellow or bright Aloha printed apparel during the Art Walk to celebrate our summer in Sequim! Like the song says, "I'm walking on Sunshine! Wow! Don't it feel good!" and you can dance too on August 4!
First Friday Art Walk Sequim is a fun and free self-guided tour of local art venues in Sequim on the First Friday of every month from 5:00 – 8:00 PM. Visit online at SequimArtWalk.com as your resource to download and print your own map, find out what special events are happening, links, and how you can be part of art.
Initiated in 2006, the First Friday Art Walk Sequim is an encouraging and educational arts event that is sponsored and produced by Renne Emiko Brock. Our mission is to create approachable and accessible art and cultural venues that encourage the community to connect and celebrate expression and diversity.
August 4, 5:00 – 8:00 PM
Various Locations in Sequim
www.SequimArtWalk.com
Special events for August 4: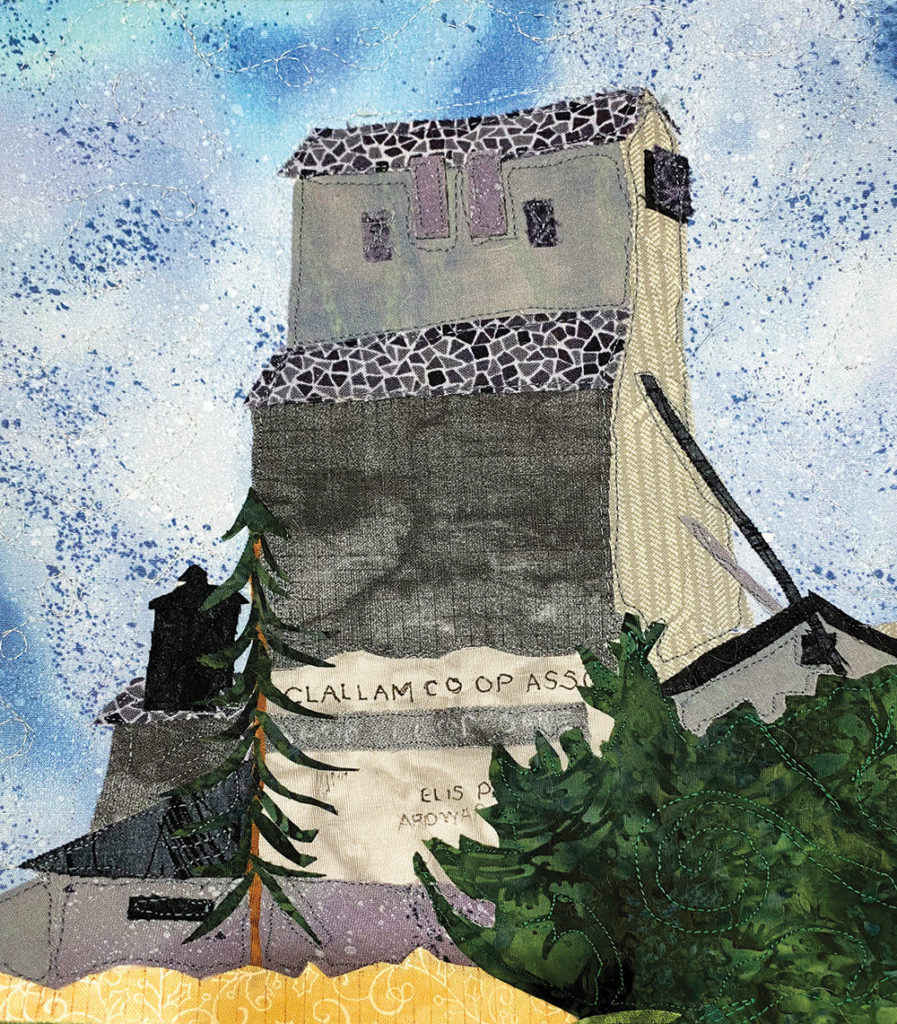 The Sequim Museum & Arts at 544 N Sequim Avenue features exhibition in the Judith McInnes Tozzer Art Gallery Peninsula Art Quilters, a subgroup of the Sunbonnet Sue Quilt Club, consists of two dozen local quilters who enjoy the intersection of art and quilting. They encourage creative participation in a variety of genres of art quilting.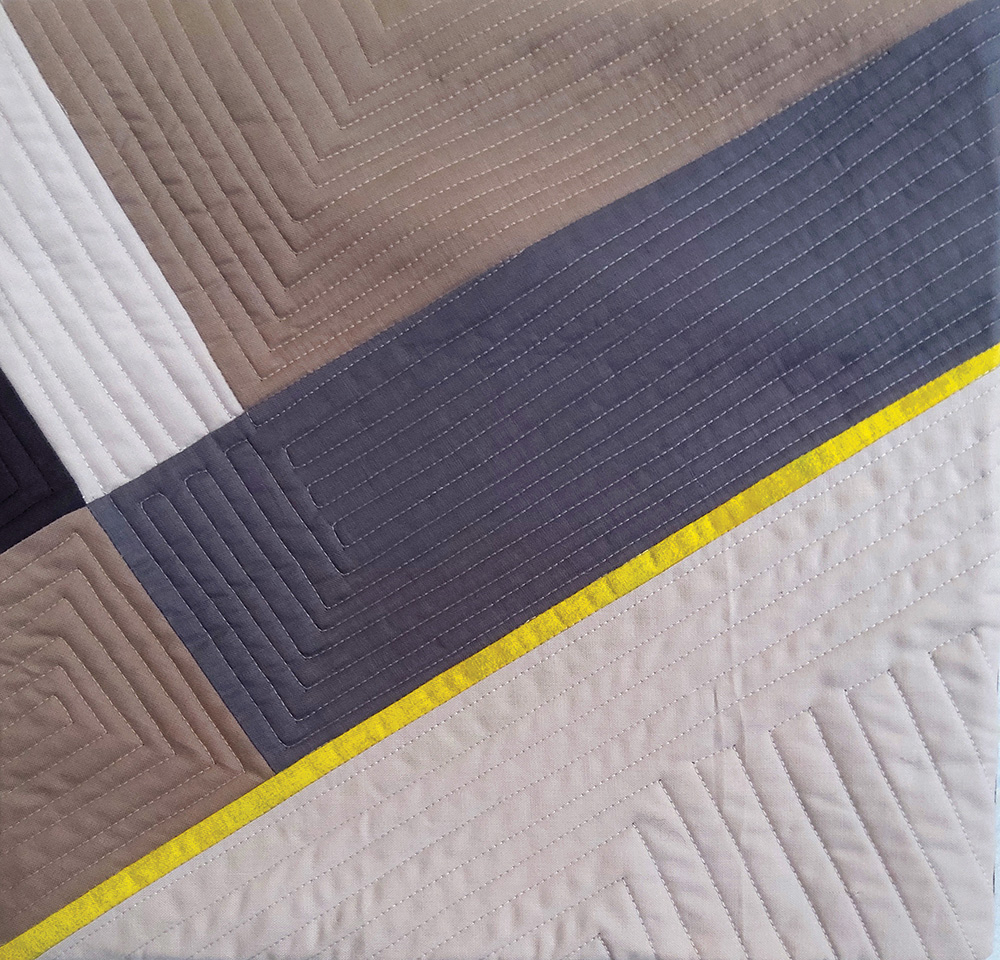 Peninsula Art Quilters (PAQ) members meet monthly at A Stitch in Time Quilt Shoppe in Sequim. Members will be in attendance, and some will be demonstrating the unusual techniques used in their art quilts. Their August show will feature unique art quilts that were inspired by group challenges. Members pick themes then create art quilts in response to them. This year's themes include a Lavender Challenge, Sequim Granary Challenge, Great Masters' Challenge, Sheer Magic (using transparent materials), and a Shadow Challenge. Additional one-of-a-kind art quilts will also be presented in the museum exhibit.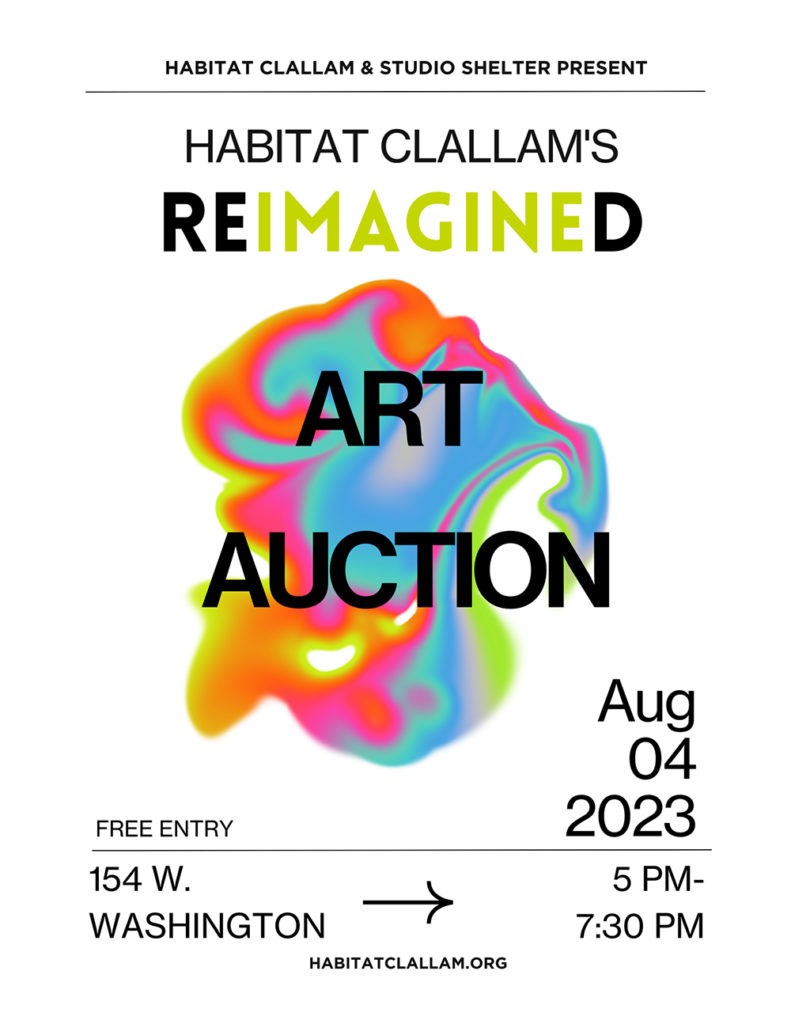 From 5:00 to 7:30 PM, Habitat for Humanity of Clallam County's Sequim Habitat Boutique Store at 213 E Washington St., join the Habitat Clallam Art Auction where you will be able to bid on over 20 unique and amazing items such as the ones pictured. All proceeds from the auction help support our programs providing affordable housing right here in our community.
At Centennial Place Park on the northeast corner of Sequim Avenue and Washington Street, the City Arts Advisory Commission hosts outdoors at 5:00 to 7:00 PM the First Friday Music Jam. They request that you bring your own chair to participate and enjoy the music.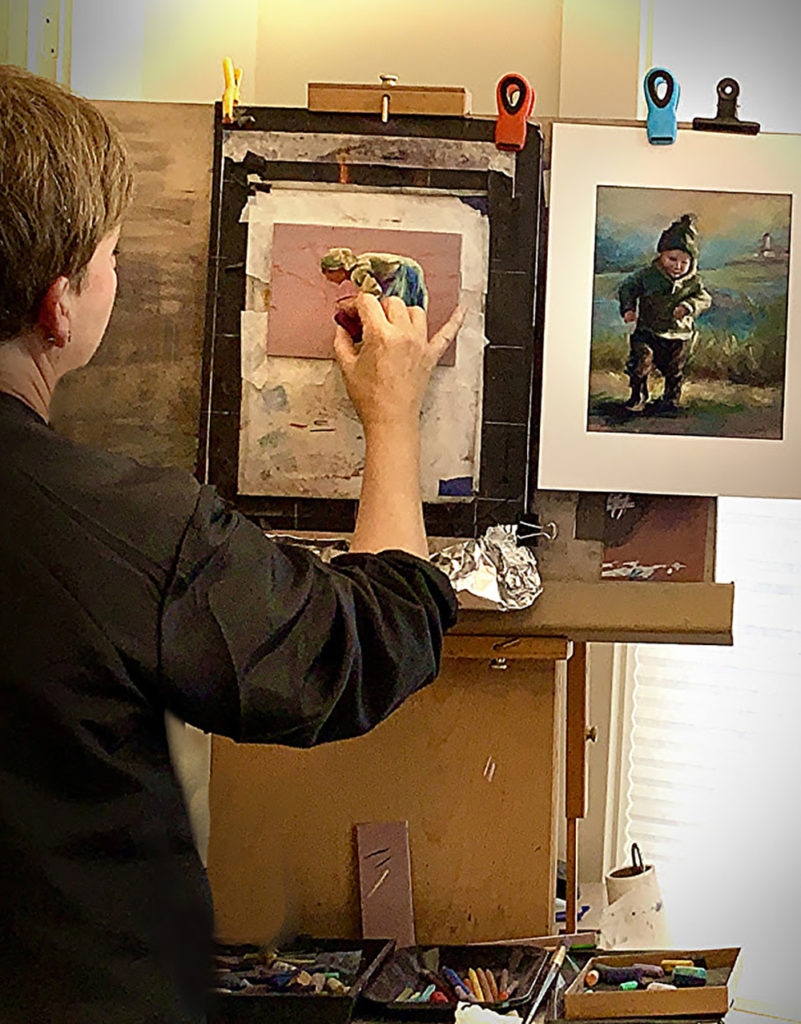 The A. Milligan Art Studio and Gallery at 520 N. Sequim Avenue hosts Guest Artist Michael C. Medler a local photographer and poet. He owns many cameras and shoots using a variety of films, which he artfully processes himself. His stunning black and white photo collection, "Sequim Backroads", will be on display in the Main Gallery and available for purchase; as well as his two collections of poetry, "Boundary Points" and "Cresting the Salish". Anne Milligan's Pastel Studio will be open with some works in progress and finished pieces on display there as well in the Digital Studio.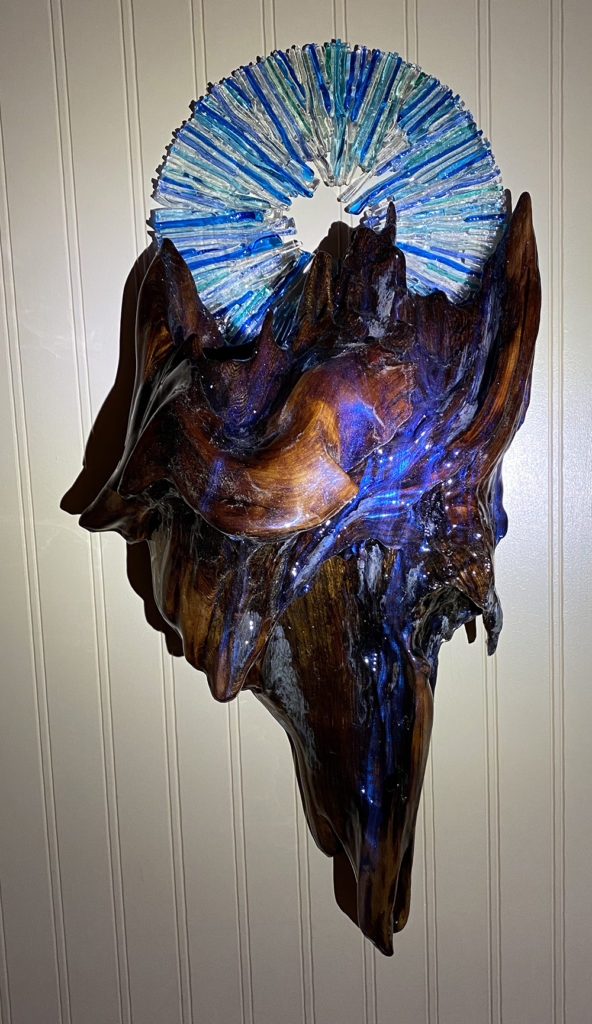 Blue Whole Gallery at 129 W Washington St. has the "Catching the Drift of Nature" Art Exhibit with John Bertholl and Doc Pangborn. Both John and Doc take their inspiration from nature and the wonders of the Olympic Peninsula. John lived most of his life in Juneau, Alaska. He caught the creative bug later in life after retirement when taking a driftwood art class. John walks along beaches now noticing shapes and curves hidden in the wood he hadn't seen before, seeing faces, foxes, fish, and more. He then began to experiment with finishes and fell in love with resin, sealing the wood so it could be in or out. Next, he discovered dyes," Wow! Color changed everything." When working on his pieces John becomes so excited by his art he even forgets to eat the cookies his wife bakes for him. He says the pieces appear to be moving which is why he started his company, Driftwood in Motion. John mounts his pieces in many creative ways on rocks, glass, wood, and even a mirror. Friends bring him unusual pieces of wood and he is available for commissioned pieces.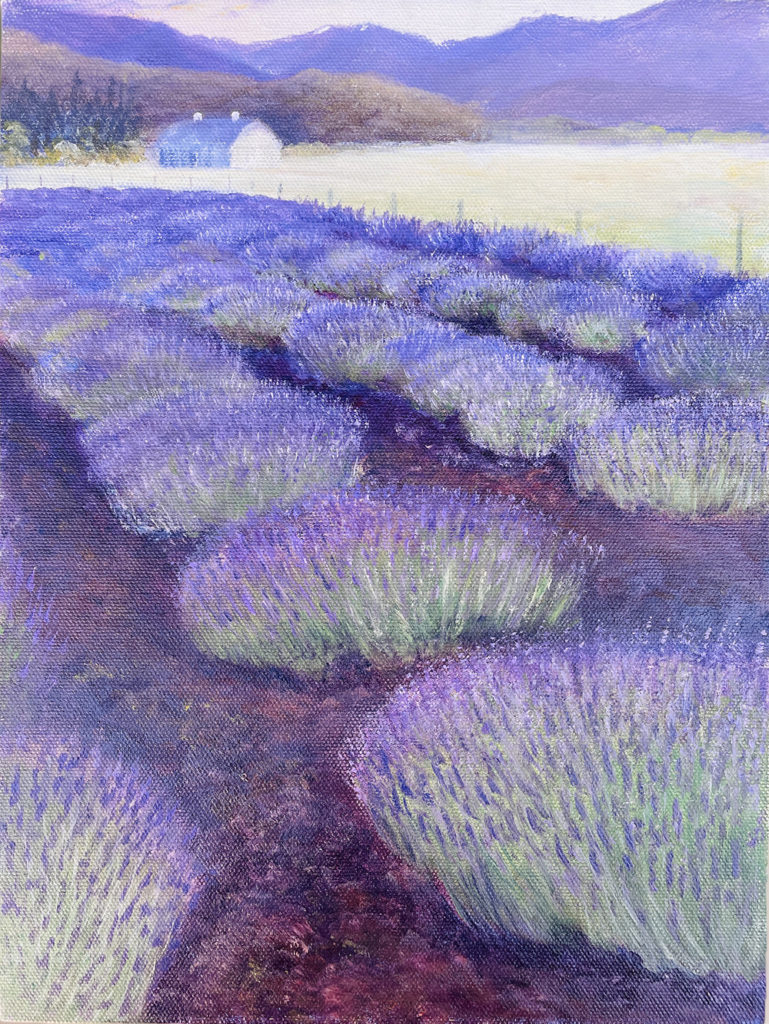 Doc has been a creator for decades building custom furniture and cabinetry in the Atlanta area. When visiting family on the Olympic Peninsula he and his wife found it to be an amazing place and love now calling Sequim their home. Recently Doc has been painting more florals and mountain scenes exploring the use of palette knives and the spontaneity of texture he gets with them. Painting clouds has become an integral part of his paintings as they drift forming over the mountains, marine layer, or the water. Doc said, "I was overwhelmed by the variety of subjects for new paintings. Snowcapped mountains are 10 miles to the south with elk, cougar, deer, and amazing views from the peaks; The Strait of San Juan de Fuca and the Salish Sea are five miles to the north, with all the sea life orcas, sea lions, ducks, salmon, sea stars, and the views of everchanging water and clouds. What struck me most was the vastness of the views, such a wonderful place for an artist to live."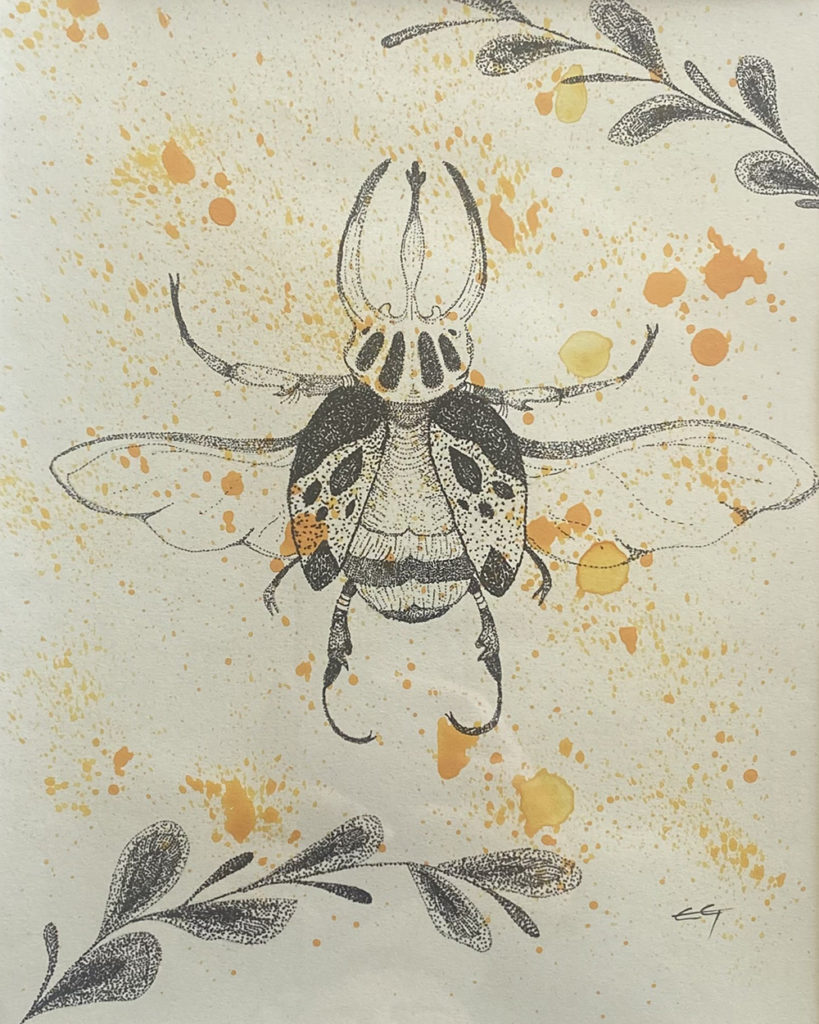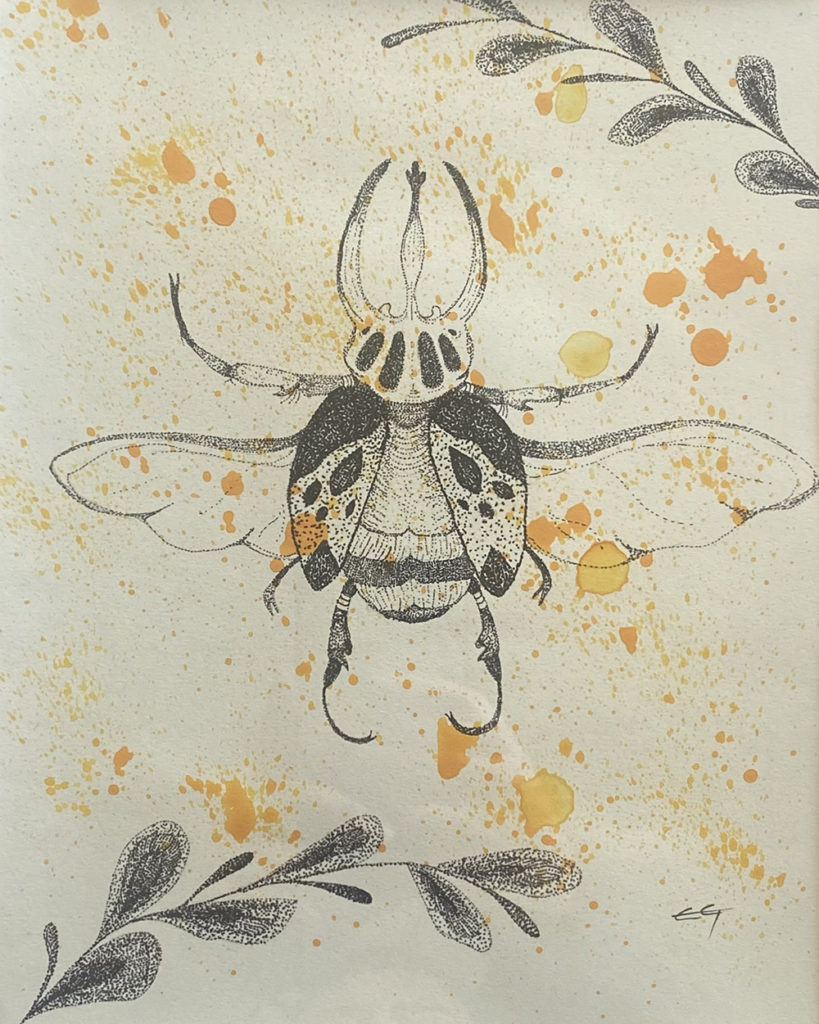 Locally Known Cowork at 112 W Washington St. features artist Emma Gockerell. Emma shares, I am a local face painter and artist. I love pointillism and adding every dot by hand in every piece of artwork I create. A mom of four and a veteran. Happy to be local in Sequim."
The Olympic Theatre Arts Center at 414 N. Sequim Ave. at 7:00 PM, come and see the beloved tale of Robin Hood come to life once again with Olympic Theatre Arts' Young Thespians in the comedic retelling – "The Somewhat True Tale of Robin Hood." It sure is hard to be humble when you're a swashbuckling, egocentric super-hero. But our gallant guy-in-green tries his best as he swaggers through The Somewhat True Tale of Robin Hood, a frantically funny, Monty Pythonesque retelling of the classic. This time around, the legendary hero, in his never-ending quest to aid the needy, encounters such an eclectic cast of characters that you've got an irreverent jaunt through Sherwood Forest you won't soon forget! Running in August for just two weekends only, make sure to get your tickets soon at OlympicTheatreArts.org with Adults at $20 and Students at $15.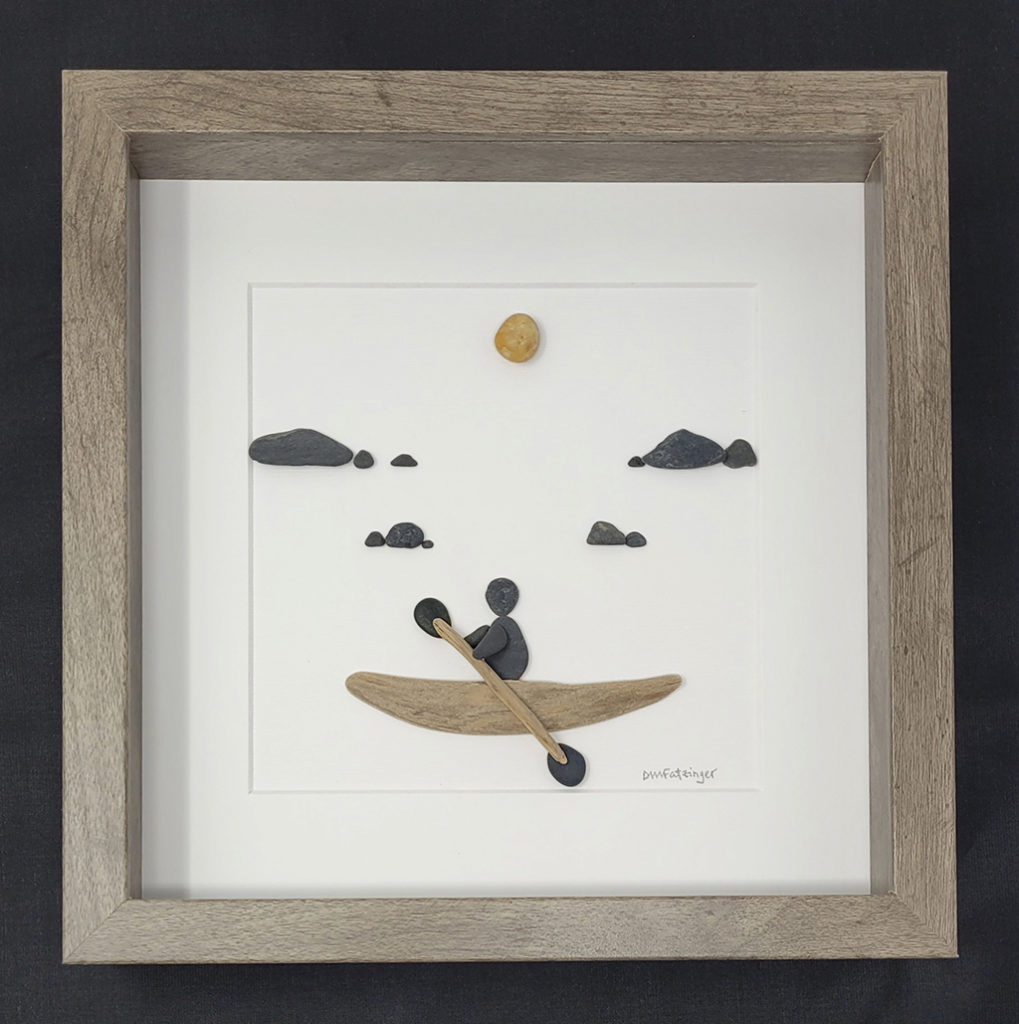 Pacific Mist Books at 122 West Washington Street is hosting local poet Dianne Lynn Knox and her newest collection of poems, "Red Hot Pepper" and local artist Diane Fatzinger of Sticks 'N Stones Designs with her delightful Wee Pebble Art! Pacific Mist Books shares the love of reading and offers an eclectic mix of new and vintage books, cards, and gifts including local authors and artists.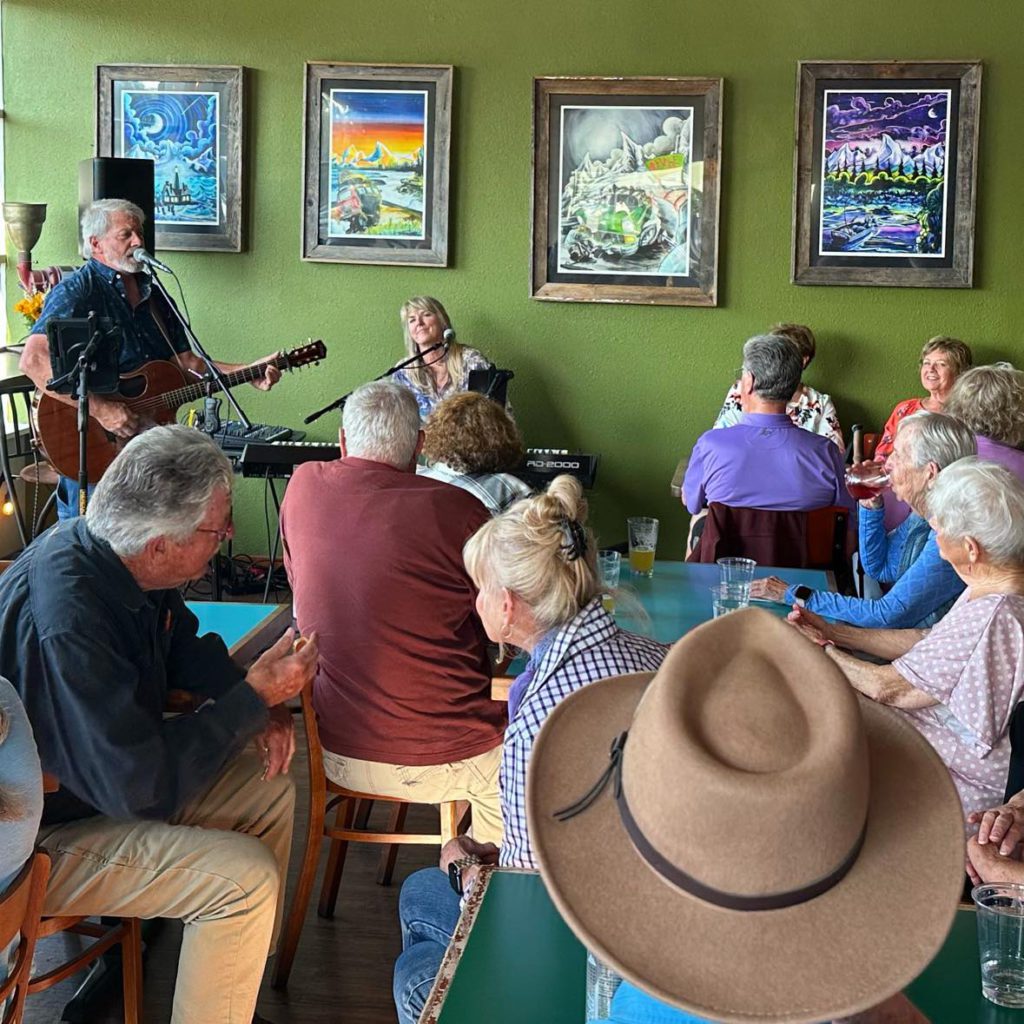 From 6:00 to 8:00 PM, Rainshadow Café at 157 West Cedar Street has live music with Dawn & Steve. Come sing your favorite songs with a full menu and drinks to enjoy. Some dancing is encouraged too.
Sequim Spice and Tea at 139 W Washington St. has unique art including glass, pottery, illustration, and photography of local artists. You can also find artful, creative tea blends, colorful and fun teapots and cups, and cheerful culinary gifts.
Wind Rose Cellars at 143 W Washington St. enjoy award winning artfully crafted wines and appetizing tidbits with local art and live music.
Soup in the Alley at 138 W Washington features a rotation of local artists, live music, and treats.
Cedarbrook Lavender Gift Shop at 120 W Washington Street contains a plethora of lovely lavender products and unique local artists art and gifts.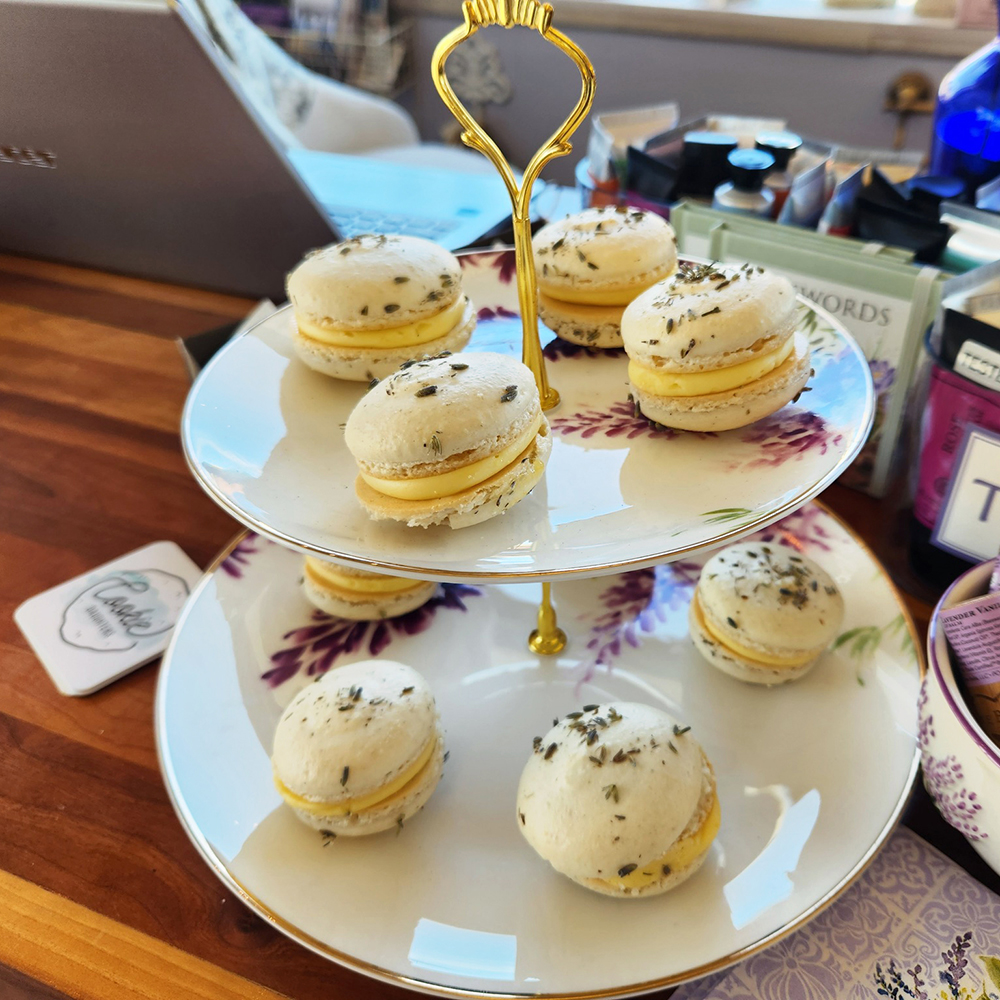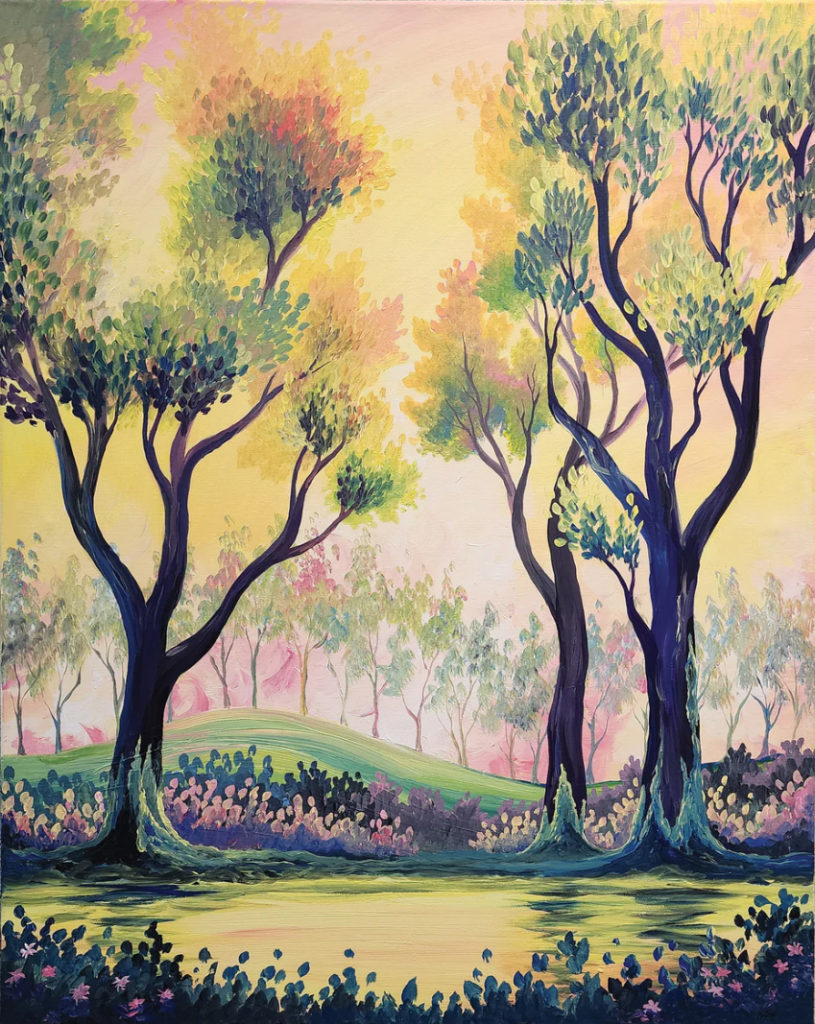 At 5:00 PM during the First Friday Art Walk Sequim, La Petite Maison Blanche at 213 E Washington St. will have their celebratory Ribbon Cutting with the Sequim-Dungeness Valley Chamber of Commerce. La Petite Maison Blanche is featuring artwork and children's books by artist and author Mary B. Truly. If you haven't strolled down to this new venue, it is worth the small walk with samples and contains local treats and gifts. https://lapetite-sequim.com/
Want to participate as a venue or artist on the Official First Friday Art Walk Sequim Map, Listing, and Website, please contact Renne Emiko Brock at 360-460-3023 or renneemiko@gmail.com If you are an artist of any media, please get your information to Renne for publicity and opportunities.
To create inclusion between venues, artists, and audience, everyone is encouraged to participate in the Art Walk's monthly themes as a fun community activity in any creative form they wish to express it. January is silver, February is red, March is green, April is pink, May is aqua, June is white, July is purple, August is yellow, September is blue, October is orange, November is brown, and December is gold.
Please join our Facebook Page http://www.facebook.com/sequimartwalk
Thank you for your support!