First Friday Art Walk Sequim
September 1, 5:00 – 8:00 PM
Various Venues in Sequim WA
September 1 Sequim Art Walk Color Theme is BLUE! Blue is dreamy and imaginative like a night sky full of shooting stars or a cloudless day full of possibilities while also being reliable, sound, and willful. The honest hue of blue represents responsibility, loyal alliances, creative professionalism, and empowers peaceful ambitions. You will find works of art and folks supporting the option to dress in shades of blue or representations of lofty and sublime aspirations as they enjoy an evening on the town with friends and family.
First Friday Art Walk Sequim is a fun and free self-guided tour of local art venues in Sequim on the First Friday of every month from 5:00 – 8:00 PM. Visit online at SequimArtWalk.com as your resource to download and print your own map, find out what special events are happening, links, and how you can be part of art.
Initiated in 2006, the First Friday Art Walk Sequim is an encouraging and educational arts event that is sponsored and produced by Renne Emiko Brock. Our mission is to create approachable and accessible art and cultural venues that encourage the community to connect and celebrate expression and diversity.
Special events for September 1: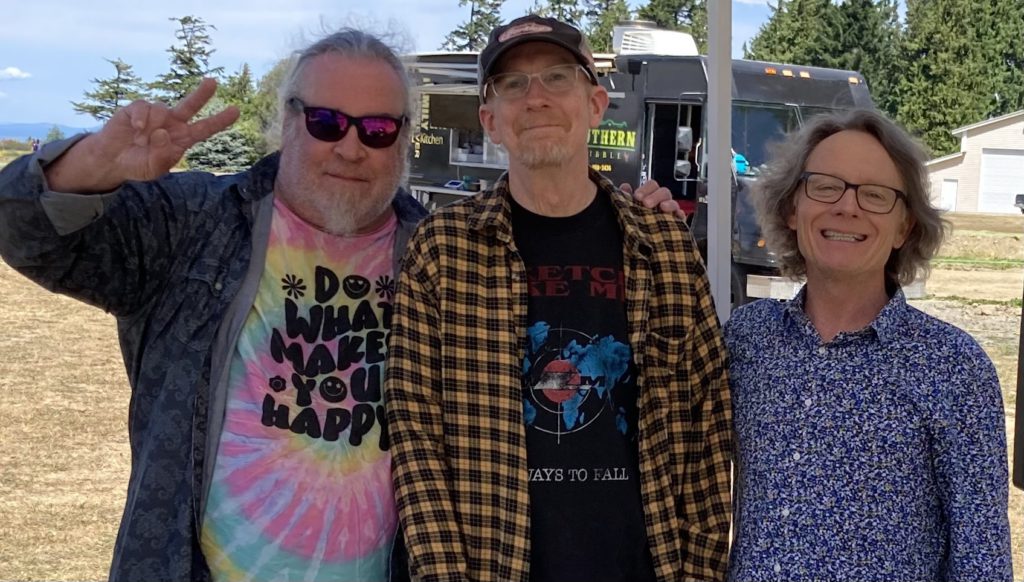 New Venue for the Sequim Art Walk! Wild Goddess Brews-n-Bites at 145 E Washington Street Suite D has small bites, salads, dips, and boards. Have a comfy seat and enjoy a wide selection of beverages along with delightful live music with Merci Buckets (Guy, Jerry, and Tom) starting at 5:30 PM. https://wildgoddessbrewsnbites.com/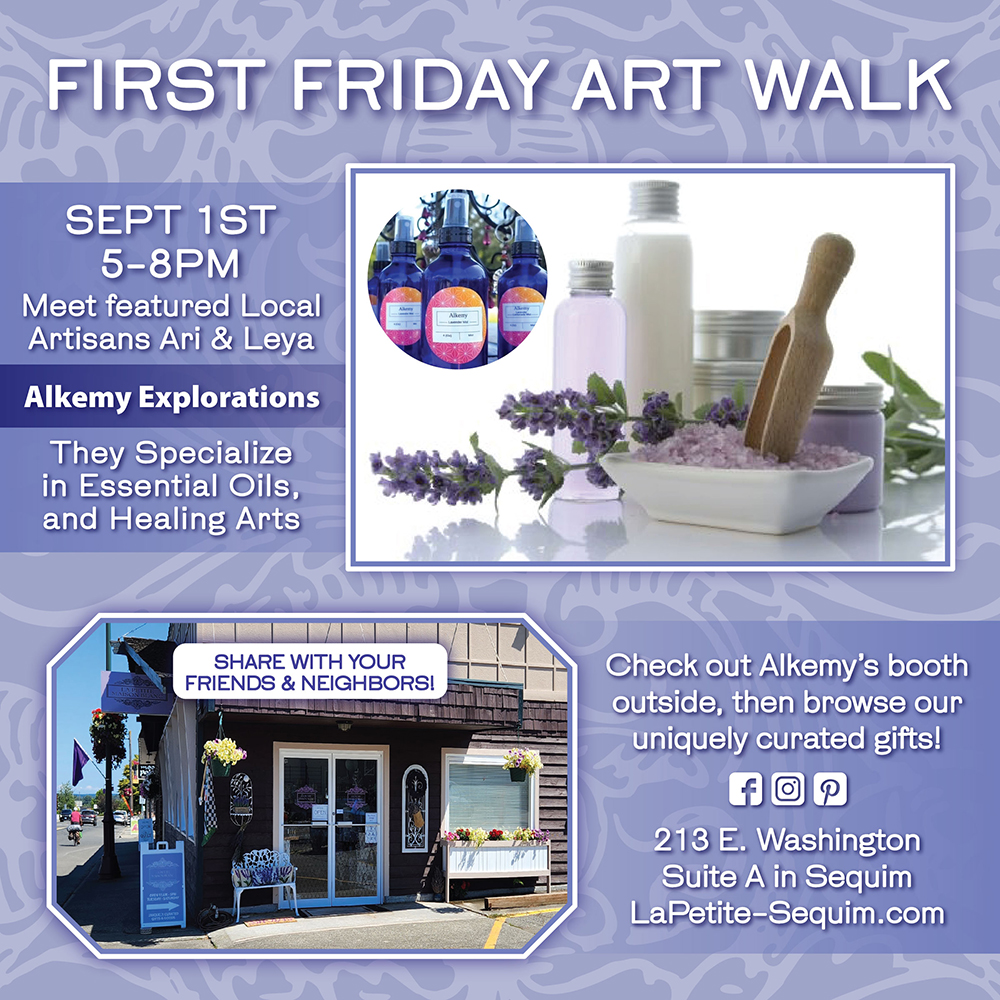 La Petite Maison Blanche at 213 E Washington St. features local artisans Ari and Leya of Alkemy Explorations. They specialize in essential oils and healing arts. If you haven't strolled down to this new venue, it is worth the small walk with samples and contains local treats and uniquely curated gifts.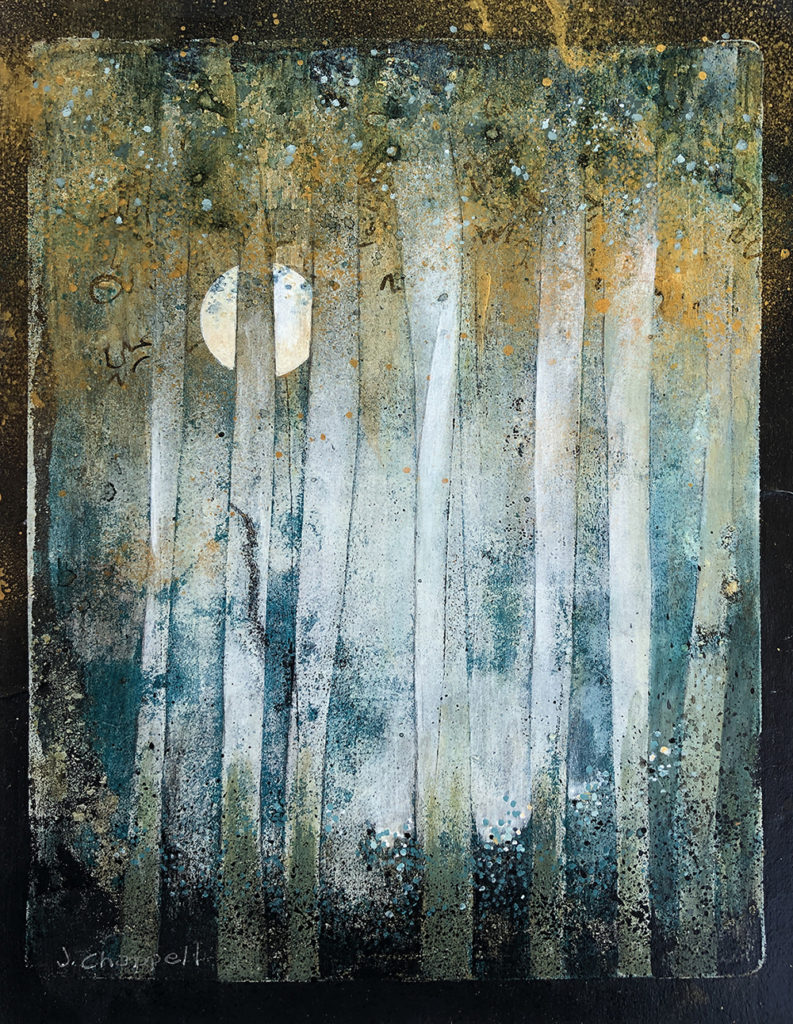 Blue Whole Gallery at 129 W Washington St. has the "These Artists Do It All!" exhibition in the front window with featured artists Jeannine Chappell, an Acrylic Painter and Writer, and Jolene Sanborn, a Water Color and Alcohol Ink Painter. From Abstract to Realism, large to small, collage and ink, these artists do it all! And they do mean all. In addition to actively producing art in their home studios, both are Blue Whole Gallery board members. Jeannine is the gallery secretary and Jolene is the president. Jeannine is also the author of two books which she has illustrated.
Jeannine has been a gallery member since 2017 when she moved to Sequim after 50 years in the San Francisco Bay Area. She is grateful to the Sequim art community and the gallery in particular for the support of her work, from digital animal paintings to abstract acrylics. In September, she will show her more recent abstract paintings. She shares, "I am retired from decades as an architectural designer, and my art gives a focus to my life."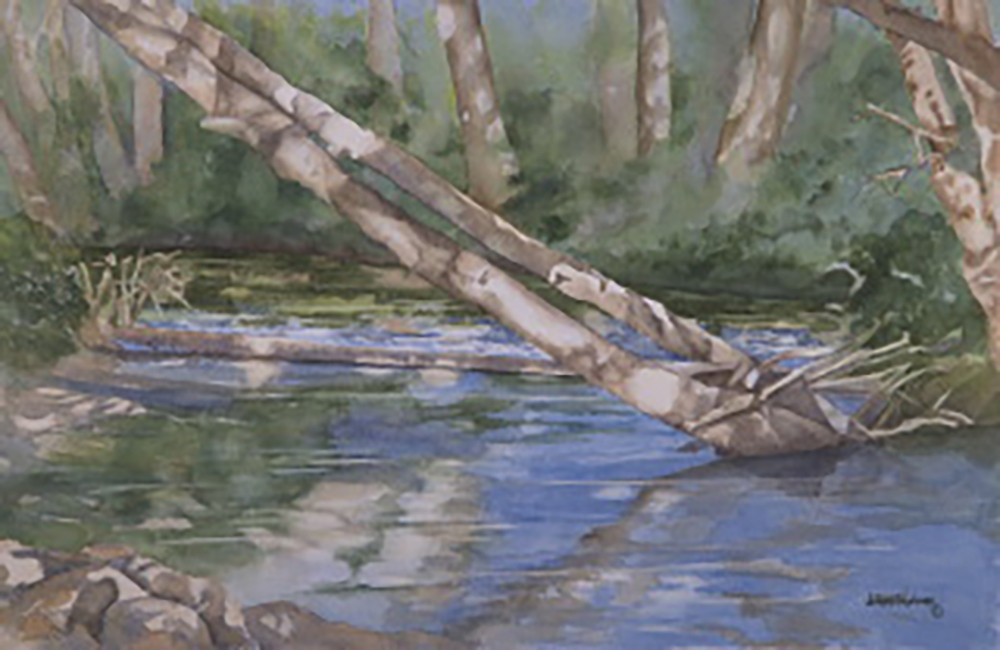 Jolene joined the Blue Whole Gallery in 2020 and states, "I joined just as the gallery was opening back up from Covid closure. Sales were slow and most of the artists who had stayed in the gallery were glad to be open again, but nervous about how things would go. All went well and the gallery has been doing great ever since. It's a wonderful and committed group of people. I'm honored to be a part of this community." Jolene has lived in Washington for over 45 years. She loves the PNW which is reflected in her work. "I never met a mountain I didn't want to paint!" Jolene participates in CERT and rolls her eyes when asked what else she does. Being president keeps her very busy.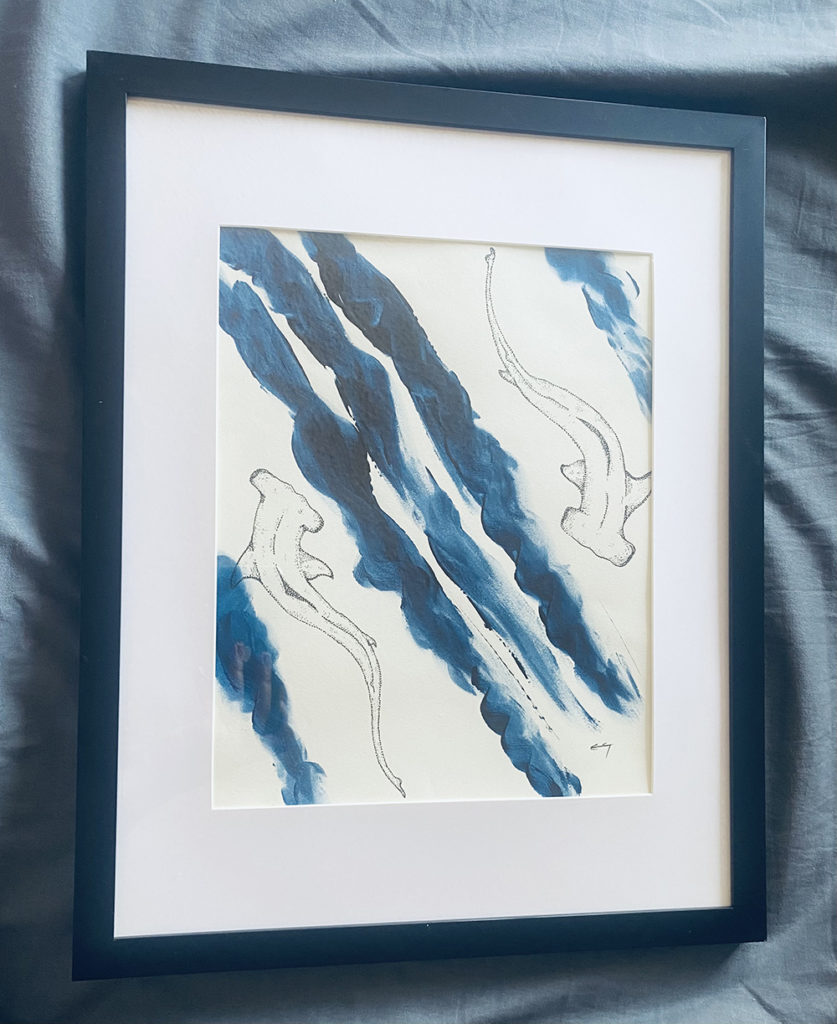 Explore The Little Art School at 127 W Washington St. with featured artist Emma Gockerell.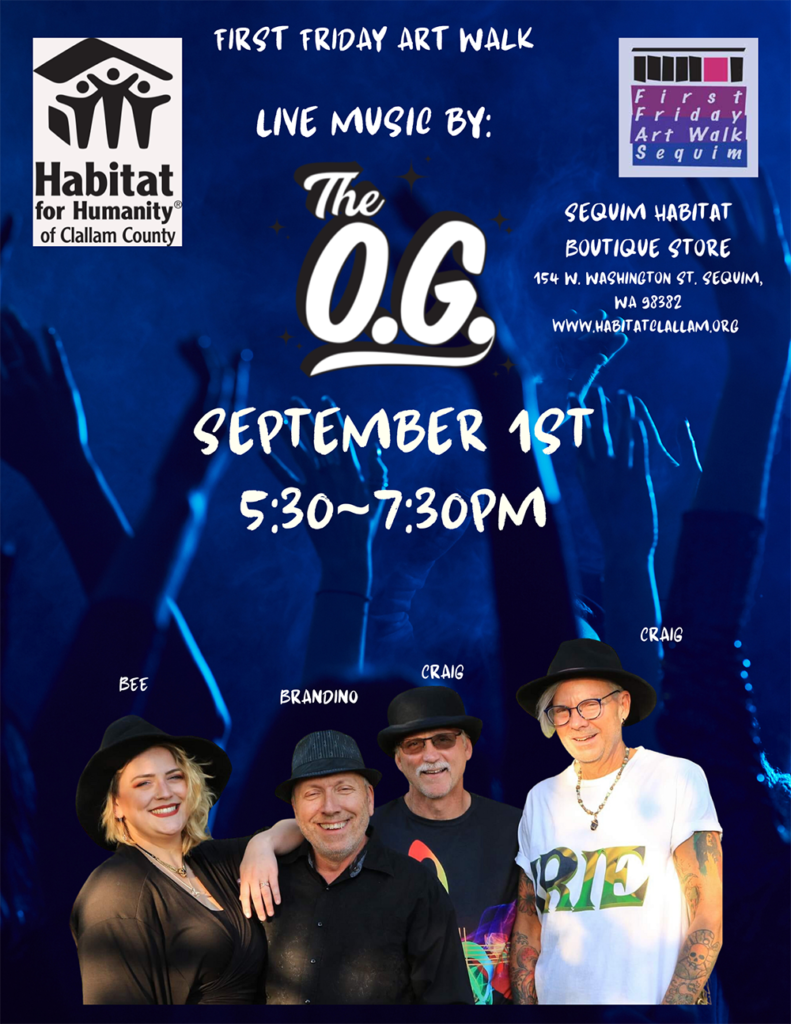 From 5:30 to 7:30 PM, Habitat for Humanity of Clallam County's Sequim Habitat Boutique Store at 145 W Washington St. has fabulous live music with OC!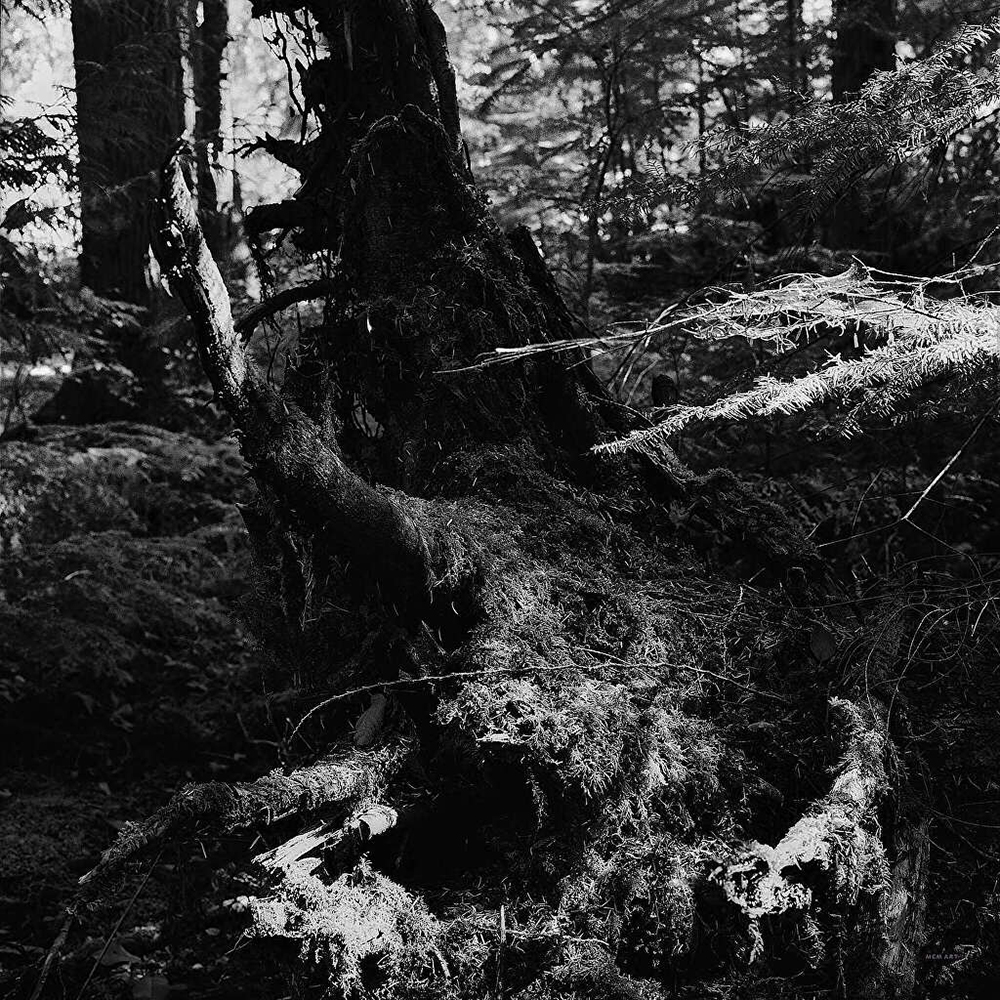 The A. Milligan Art Studio and Gallery at 520 N. Sequim Avenue hosts Guest Artist Michael C. Medler a local photographer and poet. His stunning black and white photographs showcase his take on familiar scenes from around the area as he brings you into his experience of the places he's stood. He says he found his inspiration for his art and photography, as well as his collections of poetry, from the deep woods and mountains of our Olympic Peninsula. His collections of poetry, "Boundary Points" and "Cresting the Salish" will also be available at the gallery. Anne Milligan's Pastel Studio will be open with some works in progress and finished pieces on display there as well in the Digital Studio.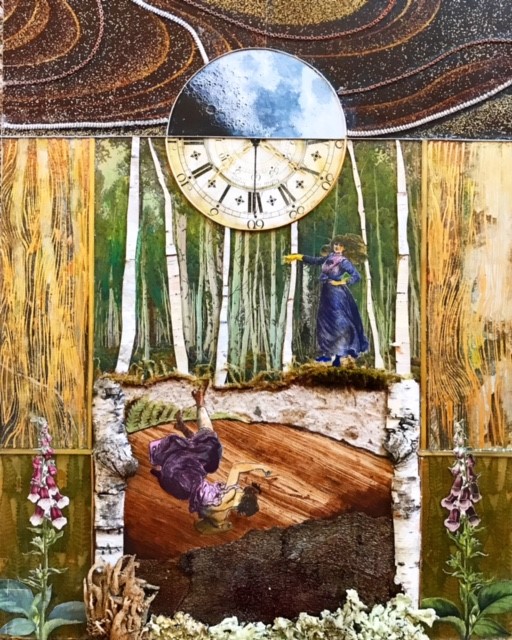 The Sequim Museum & Arts at 544 N Sequim Avenue features exhibition in the Judith McInnes Tozzer Art Gallery of the Peninsula Art Friends. Peninsula ART Friends (PAF), a group of local artists who and create water-media and multi-layered collage art in Sequim. They invite the public to their second annual ART FAIRE on Saturday, September 2 from 10:00 AM to 6:00 PM in front of the Sequim Museum & Arts with pottery, floral silk paintings/scarves, fused glass/wire-wrapped jewelry, woodworking, original paintings/prints, sculptures, and miniatures.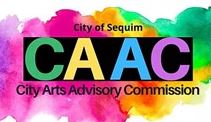 At the City of Sequim Civic Center at 152 W. Cedar Street, the City Arts Advisory Commission hosts at 5:00 to 7:00 PM the First Friday Open Music Jam. Bring your acoustic instrument and/or your voice and join us for an informal gathering of people who like to make music.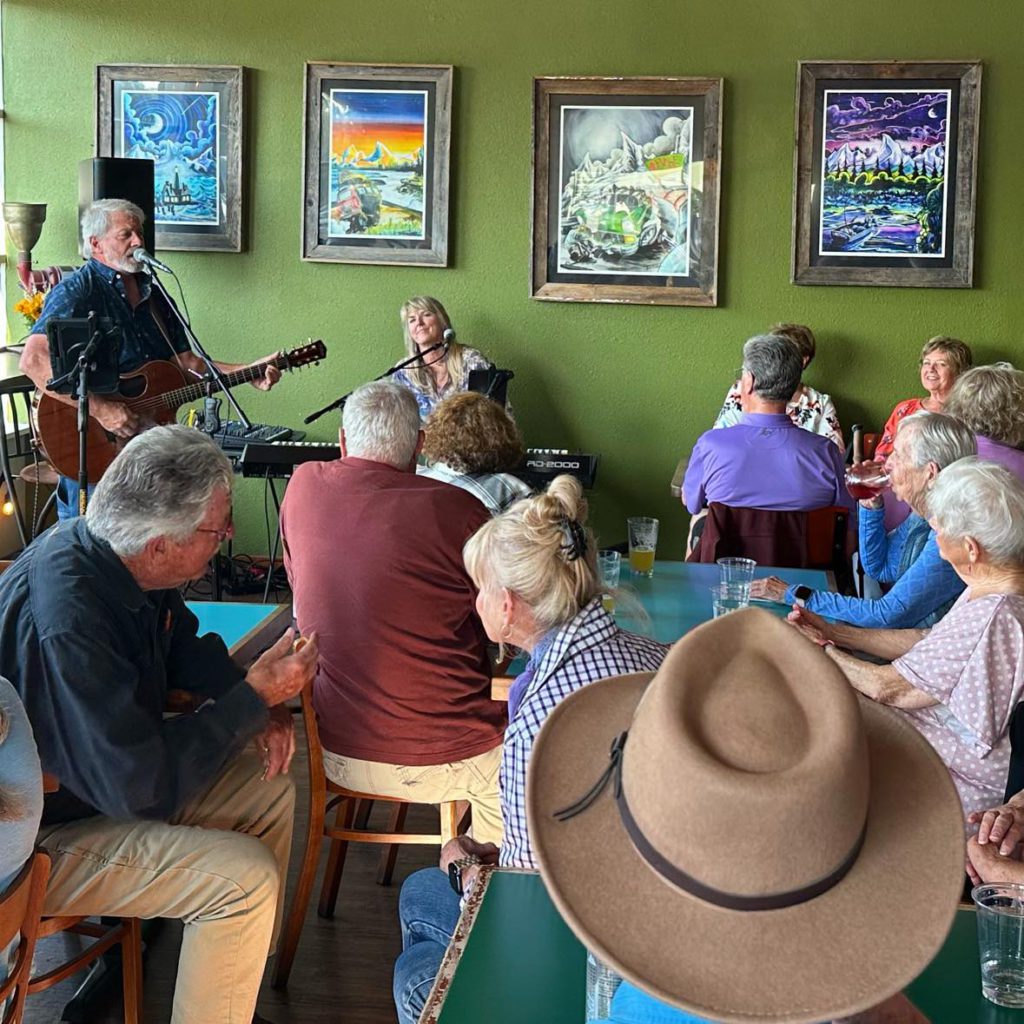 From 6:00 to 8:00 PM, Rainshadow Café at 157 West Cedar Street has live music with Dawn & Steve. Come sing your favorite songs with a full menu and drinks to enjoy. Some dancing is encouraged too.
Sequim Spice and Tea at 139 W Washington St. has unique art including glass, pottery, illustration, and photography of local artists. You can also find artful, creative tea blends, colorful and fun teapots and cups, and cheerful culinary gifts.
Wind Rose Cellars at 143 W Washington St. enjoy award winning artfully crafted wines and appetizing tidbits with local art and live music.
Soup in the Alley at 138 W Washington features a rotation of local artists, live music, and treats.
Pacific Mist – Books, Cards & Gifts at 122 West Washington Street showcases local authors and artists along with an amazing collection of books, cards, and gifts.
Cedarbrook Lavender Gift Shop at 120 W Washington Street contains a plethora of lovely lavender products and unique local artists art and gifts.
Want to participate as a venue or artist on the Official First Friday Art Walk Sequim Map, Listing, and Website, please contact Renne Emiko Brock at 360-460-3023 or renneemiko@gmail.com If you are an artist of any media, please get your information to Renne for publicity and opportunities.
To create inclusion between venues, artists, and audience, everyone is encouraged to participate in the Art Walk's monthly themes as a fun community activity in any creative form they wish to express it. January is silver, February is red, March is green, April is pink, May is aqua, June is white, July is purple, August is yellow, September is blue, October is orange, November is brown, and December is gold.
Please join our Facebook Page http://www.facebook.com/sequimartwalk
Thank you for your support!