September 2, 5 – 8 PM
Various Locations in Sequim
First Friday Art Walk Sequim is a fun and free self-guided tour of local art venues in Sequim on the First Friday of every month from 5 – 8 p.m. Visit online at www.sequimartwalk.com as your resource to download and print your own map, find out what special events are happening, links, and how you can be part of art. Our mission is to create approachable and accessible art and cultural venues that encourage the community to connect and celebrate expression and diversity.
The September 2 Art Walk Color Theme is BLUE! Blue is inspiring and imaginative like an open sky filled with starry possibilities. To quote Star Trek's Starfleet Academy's motto, "Ex astris, scientia" – "From the stars, knowledge." This September celebrates Star Trek's 50th Anniversary reminding us all to go boldly and to work together for a positive future. Blue is strong and honest full of professionalism, ambition, responsibility, and building alliances, while it can be dreamy, peaceful, and hopeful. You will find works of art and folks supporting the option to dress in shades of blue or representations of lofty and loyal aspirations as they enjoy an evening on the town with friends and family.
This encouraging and educational arts event is sponsored and produced by unique as you / Renne Emiko Brock.
Special events for September 2: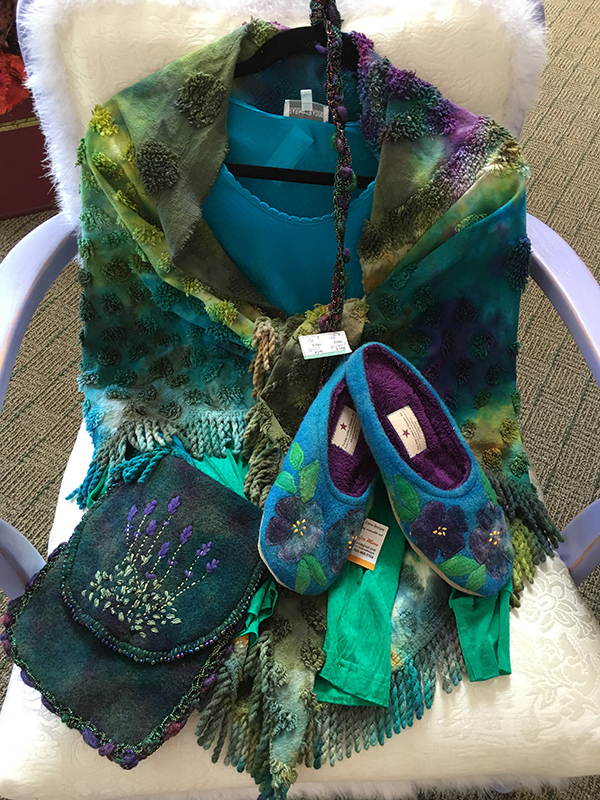 New Venue for the Art Walk! The Bag Ladies of Sequim is now open at 167 W Washington St. next to Emerald Grill with up-cycled items for a new purpose with an artful twist. They create colorful usable items from old wool blankets and garments that have otherwise seen their last days. All of their creations are one of a kind items that are handmade. Each item has a unique combination of felting, hand dying, beading, embroidering and appliqueing. Several other artists' works are for sale in their shop.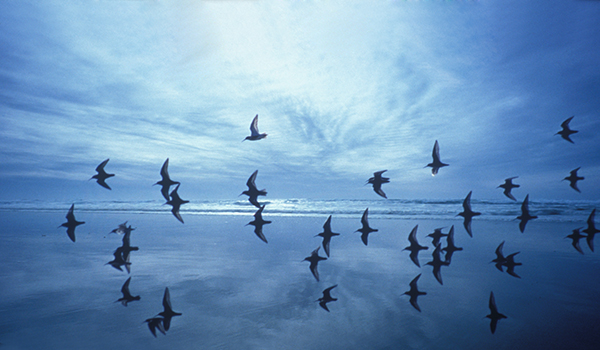 Jan Kepley's thoughtful photographs are on display at 1st Security Bank at 114 S Sequim Ave. through December and will have a reception until 6 PM on Friday.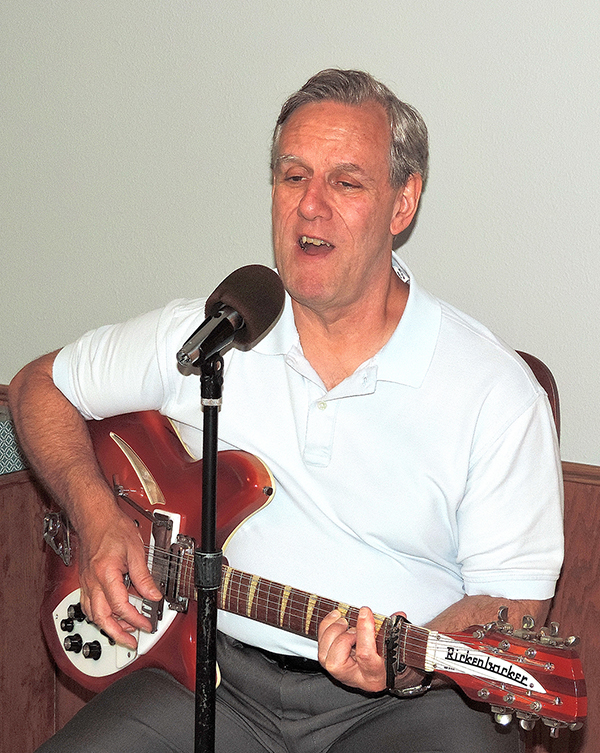 Dennis Blair is performing at the Olympic Theater Arts at 414 N Sequim Ave. from 6 to 8 PM. Dennis Blair has been singing and performing with his twelve-string guitar in restaurants and clubs and at private parties and non-profit events since he was 13. Over the years his play list has featured rock, folk, country, and standards from the '40s through the '70s. "I have three criteria for playing a song," he said. "I have to like it; I have to play and sing it well; and my listeners have to enjoy it." Dennis had eight years of piano lessons as a kid, but was bored by them, so he taught himself to play the guitar and transferred all of that musical knowledge to the instrument he really likes. "The truth is that I don't like to dance, so I entertain in self-defense," he joked. Since Dennis and his wife, Sherry Wright, retired to the Peninsula in 2011, Dennis has performed mostly at local assisted living facilities, but a recent Christmas gift of studio time at Jeremy Cays Productions prompted him to make a demo CD and explore other venues like First Friday Art Walk.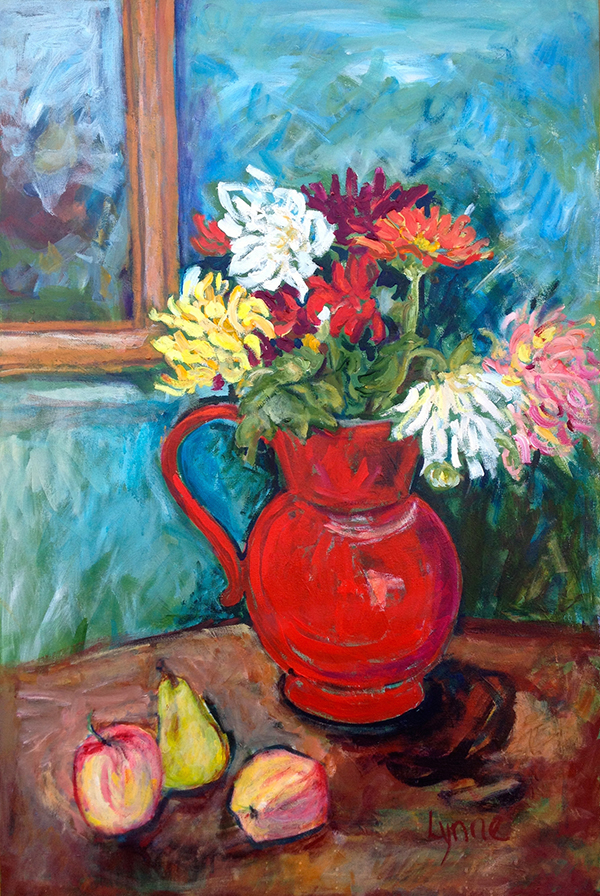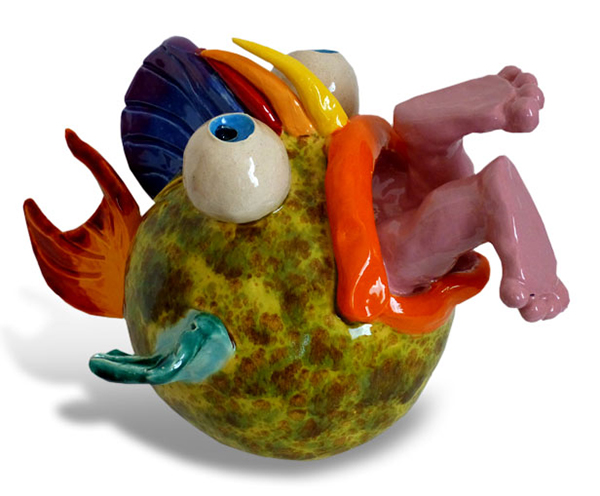 "Harvest time of art" exhibit opens at Blue Whole Gallery featuring painter Lynne Armstrong and Steve Wry a ceramic artist at 129 W Washington St. Elegant paintings with familiar themes and whimsical figures will take you to a journey of the world of fine art filled with joy.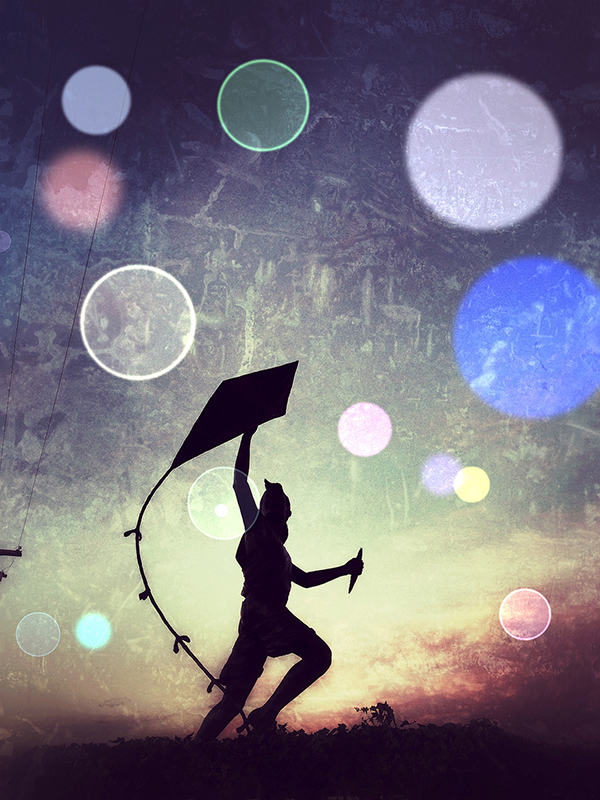 The Museum and Arts Center features present Part II of "Happiness Is" which is photographic exhibition by Witta Priester and ceramic and glass works by Jeff Becker at 175 W. Cedar St. For Part II, new artwork will be on display including 3 Palouse panoramas by photographer Roy Kropp.
Wind Rose Cellars at 143 W Washington St. hosts live music with Jen Tal and the HuZBand and artist Mike Pace with award winning artfully crafted wines with appetizing tidbits.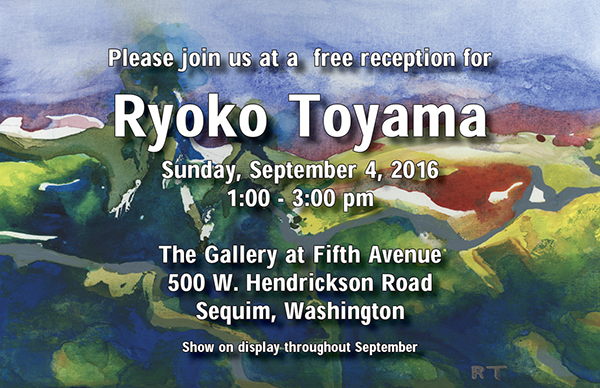 Special Event!
"HELLO! IT'S SEQUIM." by Ryoko Toyama at the Gallery at the Fifth at 500 W Hendrickson Road on Sunday, September 4, 1-3 pm. 
Want to participate as a venue or artist on the Official First Friday Art Walk Sequim Map, Listing, and Website, please contact Renne Emiko Brock at 360.460.3023 or renne@uniqueasyou.com If you are an artist of any media, please get your information to Renne for publicity and opportunities. Thank you!
To create inclusion between venues, artists, and audience, everyone is encouraged to participate in the Art Walk's monthly themes as a fun community activity in any creative form they wish to express it. January is silver, February is red, March is green, April is pink, May is aqua, June is white, July is purple, August is yellow, September is blue, October is orange, November is brown, and December is gold.
Some venues are on summer vacation and other Sequim Art Walk venues open on September 2 include Alder Wood Bistro at 139 W Alder St., Forage Gifts & Northwest Treasures at 121 W. Washington St., Sequim Spice and Tea at 139 W Washington St., Cedarbrook Lavender at 134 1/2 W Washington St., Local Yarn Shop at 213 E Washington St., Heather Creek at 122 W Washington St., Bell Street Bakery at 175 W Bell St., Dungeness Kids Co. at 990 E Washington St., That Takes The Cake at 171 W Washington St., Galare Thai at 120 W Bell St., Solar City's Tesa Boutique & Tanning Retreat at 135 W Washington St., Fieldnotes at 123 E Washington St., Pacific Pantry 229 S Sequim Ave., Olympic Lavender Co. at 120 W Washington St., The Rusting Rooster at 154 E Washington St., and Kaboom Salon & Boutique at 168 E Bell St.
Thank you for your support!
Please join our Facebook Page: http://www.facebook.com/sequimartwalk
Looking ahead for October! CALL FOR ARTISTS "Material Measurement – Magnitude, Meaning & Makers"

A juried fiber arts exhibition vindicating the volume and importance of all fiber in its many forms while reflecting on textiles, tales, and talent through enlightenment, abundance, accumulation, and perception. Conspicuous consumption or considerate consequences, creators convey cloth's transformation from meaningless mass into something that matters. Seasoned or newer creations, open to all fiber arts media.
Online Entries only at Submittable: https://uniqueasyou.submittable.com/submit

Entry Deadline: September 4, 2016 at 9 PM