First Friday Art Walk Sequim, September 4, 5 – 8 p.m.
Various Venues in Sequim WA
September 4 Art Walk Color Theme is BLUE! Shifting from summer to autumn, September brings earlier, cooler evenings that motivate creativity and collecting friends to enjoy community events. Blue is inspiring and imaginative like a night sky full of shooting stars or a cloudless day full of possibilities while also being reliable, sound, and willful. Blue can be dreamy, peaceful, and hopeful, yet it also is strong and honest full of professionalism, ambition, responsibility, and building alliances. You will find works of art and folks supporting the option to dress in shades of blue or representations of lofty and loyal aspirations as they enjoy an evening on the town with friends and family.
First Friday Art Walk Sequim is a fun and free self-guided tour of local art venues in Sequim on the First Friday of every month from 5 – 8 p.m. Visit online at www.sequimartwalk.com as your resource to download and print your own map, find out what special events are happening, links, and how you can be part of art. Our mission is to create approachable and accessible art and cultural venues that encourage the community to connect and celebrate expression and diversity.
This encouraging and educational arts event is sponsored and produced by unique as you / Renne Emiko Brock-Richmond.
Special events for September 4:
In the lobby of the Sequim Civic Center is a reception of the first rotating art exhibit based on the theme "What Sequim Means to Me" at 152 W. Cedar Street.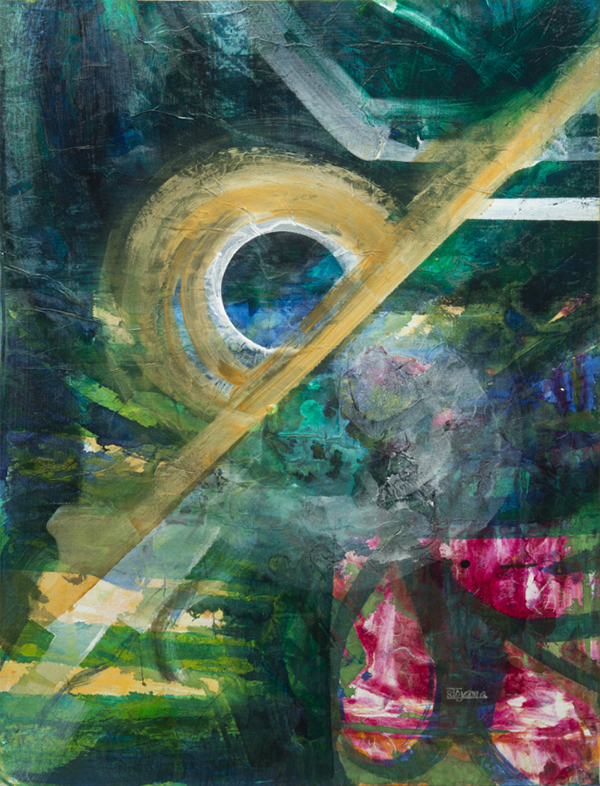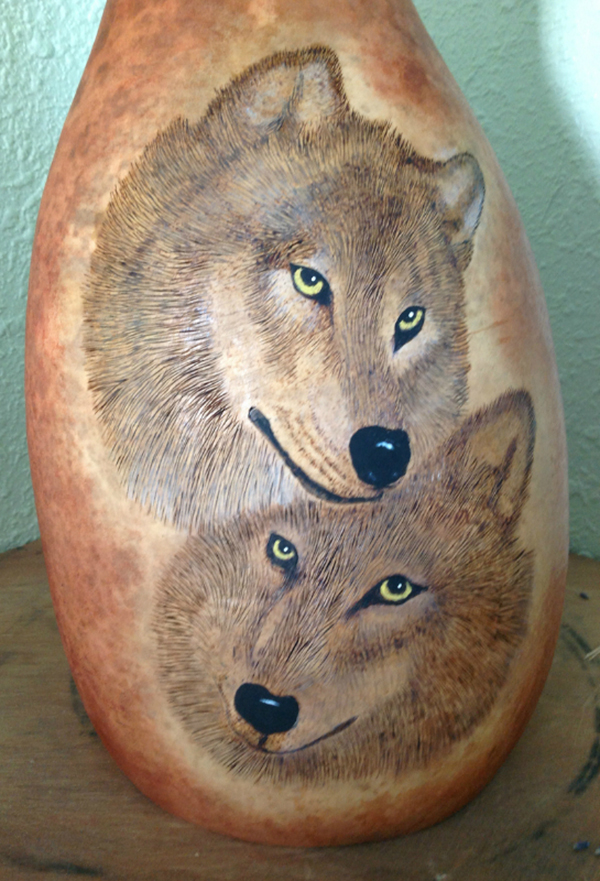 Blue Whole Gallery at 129 W Washington St. has "Autumn light" featuring artists Debbie Cain, gourd artist, and Ryoko Toyama, painter. They will showcase unique work in the front windows, celebrating the season of harvest. Debbie and Ryoko create from what they see, feel and imagine, taking viewers to the world of fine arts filled with joy. Ryoko expresses about her work, "Painting is my active response to the world, past and present.  I create my feelings and thoughts in painting. Inspiration comes from visible objects or concepts, animated or lifeless. My creative process begins with the end in mind.  However, my work often takes its own course, producing the unexpected in a magical transition."  Cain explains, "I did my first gourd art about ten years ago and was totally captivated to explore the possibilities on this new 3d canvas.  I have painted, embellished with enlace, embedded stones and add any natural materials such as pine needles.  I enjoy doing custom work such as pet and people portraits."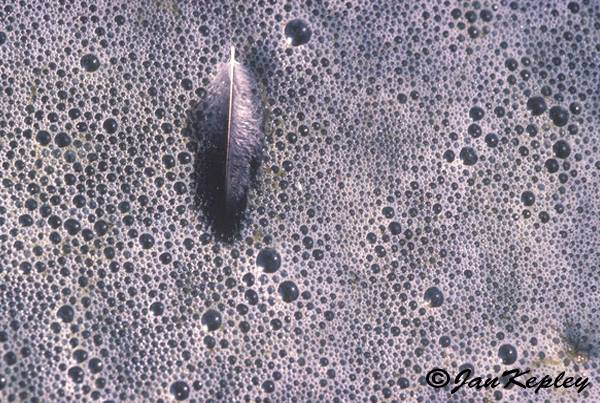 Hart's Fine Books has photographs and cards by Jan Kepley and Trent LaCour playing on the baby grand at 161 W Washington St.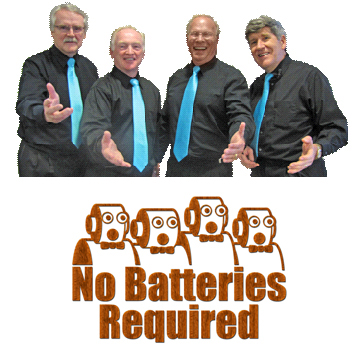 Sequim Branch of the North Olympic Library System featuring color pencil artist Vana Arnold and No Batteries Required will be performing at 6:30pm at 630 N Sequim Ave. No Batteries Required is made up of members of the Olympic Peninsula Men's Chorus, the local Barbershop Harmony Society Chapter. Bud Davies (baritone), Jim Muldowney (bass), Rich Wyatt (tenor), and Rich Johnston (lead) bring a wealth of experience and musicality to their performances. From their website: "The quartet No Batteries Required was formed in the spring of 2011 and has been touring the Peninsula since looking for Bigfoot and someone to sing to." Vana Arnold is a Sequim artist who works mainly with colored pencil.  From a young age she has loved to draw and gets her inspiration from her passion for the great outdoors.  Her detailed and colorful drawings bring animals to life before your eyes.  When she's not drawing she is out enjoying life on the beautiful Olympic Peninsula. Art is on display between September 3 and December 1.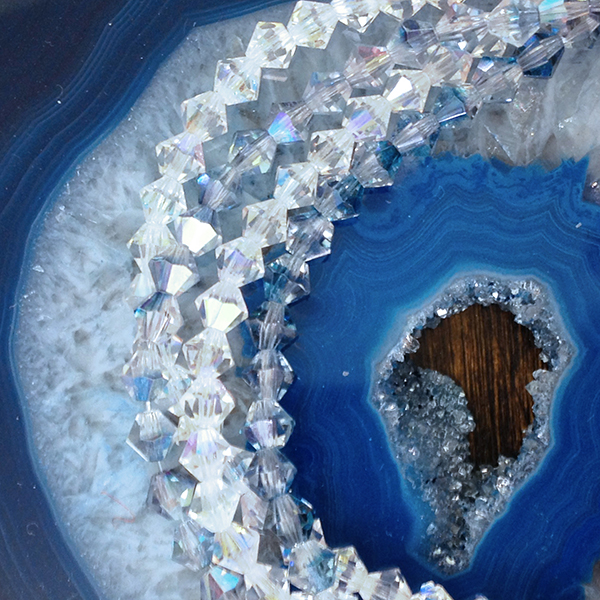 R&T Crystals and Beads will have glittery jewelry demonstrations from Paulette Hill and Gail McLain at 158 E Bell St.
A Dropped Stitch at 136 S 2nd Ave. and full of shades of blue in fiber and yarn with classes for a lifetime of creative enjoyment.
Dungeness Kids Co. at 990 E Washington St. will host Sharon Ross with her one of a kind doll clothes. These unique outfits are handcrafted for American Girl dolls and make special gifts.
Gallery on the Walls showcases Sally Cays and Patricia Taynton at 128 E Washington St. inside the Sequim Vision Center.
Always delight in live music and fresh art with award winning artfully crafted wines with appetizing tidbits at Wind Rose Cellars at 143 W Washington St.
That Takes the Cake exhibits creativity with award winning cakes that are art at 171 W Washington St.
Discover the back-to-school goodies in blue and all colors at Dungeness Kids Co. at 163 W. Washington St.
Enjoy Craig Robinson's artwork at Sequim Spice and Tea at 139 W Washington St. and try a sample of their unique teas and salts.
Gallery on the Walls showcases Sally Cays and Patricia Taynton at 128 E Washington St. inside the Sequim Vision Center.
Explore Rich Taylor's work at Rainshadow Roasting Company and enjoy local micro-roasted coffee at 157 W Cedar St.
Always delight in live music and fresh art with award winning artfully crafted wines with appetizing tidbits at Wind Rose Cellars at 143 W Washington St.
At 7:30 PM, Olympic Theatre Arts at 414 N. Sequim Ave. has two one-act comedies by Tom Stoppard and directed by Lily Carignan. "The Real Inspector Hound" is a case of mistaken identity when two critics are assigned to a murder mystery play. "Fifteen Minute Hamlet" is Shakespeare's Hamlet performed within the length of 15 minutes. Sit down, hold on, and keep up with this hilarious fast-paced version of everyone's favorite tragedy.
The Museum and Arts Center at 175 W. Cedar St. presents "One Hundred Years & Counting" an exhibit celebrating 100 years of Sequim Masonic Lodge #213. During the Art Walk, John Majors will be signing his new book "Freemasons in the Sequim-Dungeness Area 1915-2015."
Enjoy these Sunny Sequim venues during the First Friday Art Walk including Alder Wood Bistro at 139 W Alder St., Local Yarn Shop at 213 E Washington St., Cedarbrook Lavender at 134 1/2 W Washington St., Pacific Pantry at 229 S Sequim Ave., Nourish at 1345 S Sequim Ave. South of HY101, Heather Creek at 122 W Washington St., Galare Thai at 120 W Bell, Solar City's Tesa Boutique & Tanning Retreat at 135 W Washington St., and Fieldnotes at 123 E Washington St.
To create inclusion between venues, artists, and audience, everyone is encouraged to participate in the Art Walk's monthly themes as a fun community activity in any creative form they wish to express it. ­January is silver, February is red, March is green, April is pink, May is aqua, June is white, July is purple, August is yellow, September is blue, October is orange, November is brown, and December is gold.
Thank you for your support and if you want to learn more or find out how you can participate on the First Friday Art Walk Sequim, please contact Renne Emiko Brock-Richmond at 360.460.3023 or renne@uniqueasyou.com
Please like our Facebook Page
http://www.facebook.com/sequimartwalk