First Friday Art Walk Sequim
September 3, 2021, 5 – 8 PM
Various Venues in Sequim WA
September 3 Art Walk Color Theme is BLUE! The sky is not the limit when it comes to creativity, inventiveness, and our community spirit. Blue can be dreamy, peaceful, and hopeful, yet it also is strong and honest full of professionalism, ambition, responsibility, and building alliances. Blue is inspiring and imaginative like a night sky full of shooting stars or a cloudless day full of possibilities while also being reliable, sound, and willful. You will find works of art and folks supporting the option to dress in shades of blue or representations of lofty and loyal aspirations as they enjoy an evening on the town with friends and family.
The First Friday Art Walk Sequim has returned while respecting the Covid health and wellness guidelines of masks, social distancing, and limited capacity. Please enjoy the Arts and Culture of Sequim safely. We are starting out small. Not all venues are open fully with the slow start of the return of the evening activities of Sequim Art Walk, so please visit them when they are open.
First Friday Art Walk Sequim is a fun and free self-guided tour of local art venues in Sequim on the First Friday of every month from 5 – 8 PM. Visit online at SequimArtWalk.com as your resource to download and print your own map, find out what special events are happening, links, and how you can be part of art.
Initiated in 2006, the First Friday Art Walk Sequim is an encouraging and educational arts event that is sponsored and produced by Renne Emiko Brock.
Special Events for September 3: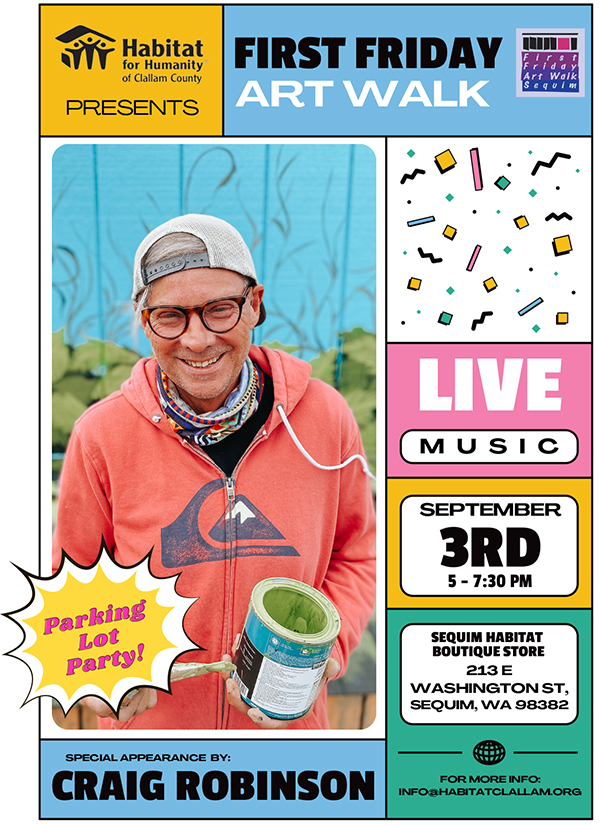 Habitat for Humanity of Clallam County's Sequim Habitat Boutique Store at 213 E Washington St. is throwing a Parking Lot Party with live music by "The OG, showcasing local artist and advocate Craig Robinson, refreshments, games, and, fun, fun, fun.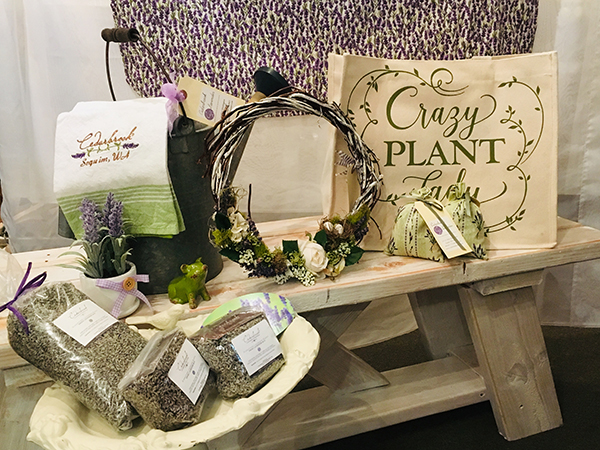 Cedarbrook Lavender Gift Shop at 120 W Washington Street has delightful farm fresh lavender creations, treats, locally created gifts, and inspired vintage décor items.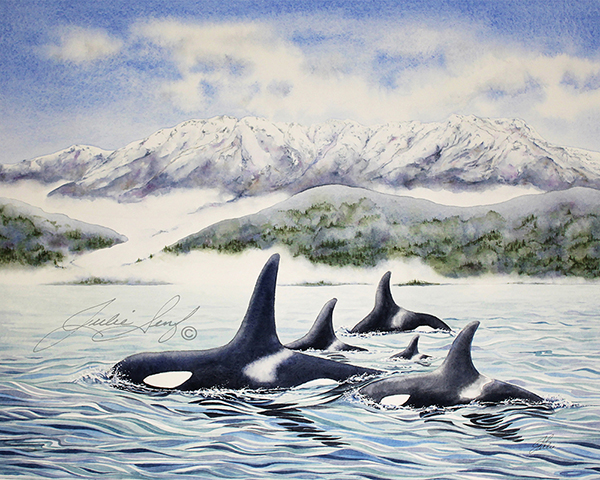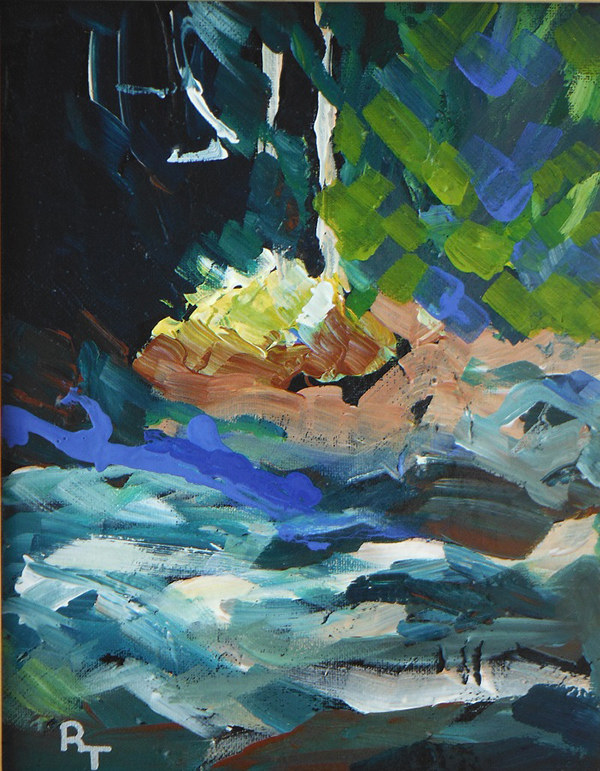 Blue Whole Gallery at 129 W Washington St. features "Inspired by the Olympic Peninsula" with Julie Senf and Ryoko Toyama, both known for their unique water-media paintings inspired by where the mountains meet the seas. Julie Senf states, "I have lived in, played in and explored the great Olympic Peninsula for over 40 years. So much diversity is here, in an all-inclusive and beautifully wrapped package I call 'theOP'. After taking up drawing and watercolor painting years ago I've come to realize the thing I enjoy capturing the most with my paints is this amazing area I live in, the Olympic Peninsula. It will take me many, many lifetimes to try and capture this amazing corner of our earth and I will endeavor to do so with much joy and fun! My hope is that you enjoy, as much as I have and will, my interpretations of 'theOP'." Ryoko Toyama shares, "Mediums and techniques I apply to my paintings continue to evolve while the purpose remains the same, that is, creation of emotional reality. Living on the beautiful peninsula, even daily routines become the source of inspiration."
A Stitch in Time Quilt Shoppe at 225 E Washington St. will display local quilters' work that corresponds with the monthly color theme. A Stitch in Time encourages people, if they have a quilt they made that coincides with the color designated for the Art Walk, to drop them off at their shop the day of the walk with their label and info attached to their quilt.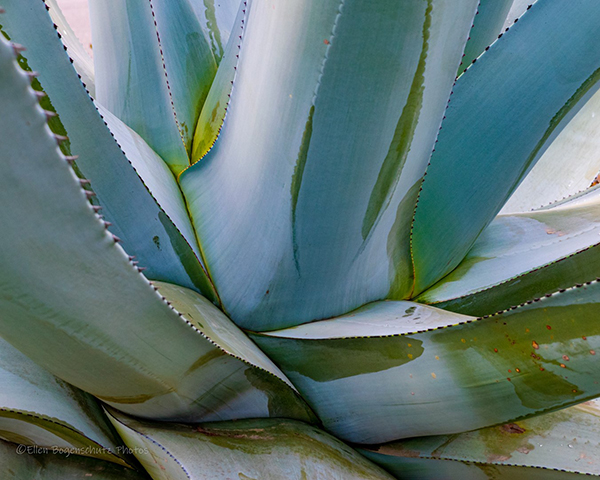 The Sequim Museum & Arts at 544 N Sequim Ave. is hosting the exhibition "Here, There, & Everywhere – A Photographic Journey From Our Backyards to the Four Corners of the World" with Ellen Bogenschutz, Bruce Fryxell, Peggy McClure, and Dan McKenna. A brief description of each artist: Ellen Bogenschutz was introduced to true photography in college in conjunction with an art degree, and the attraction never waned. She has been dedicating herself to the hobby for the past three years. Learning and growing with new techniques and genres is so exciting for her.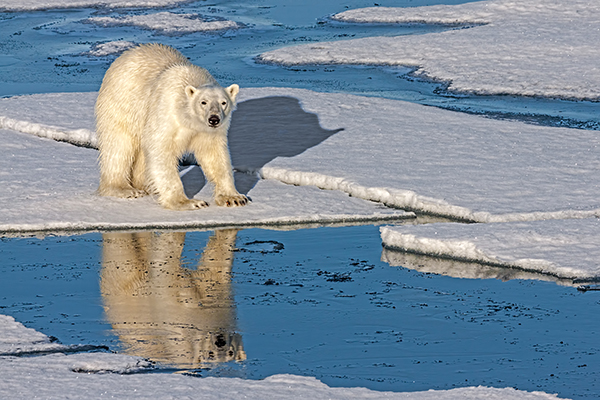 Bruce Fryxell is an award winning travel and nature photographer. He retired to Sequim four years ago after a career performing research in astrophysics, aerospace applications, and climate modelling. He has traveled throughout the United States and to more than 100 countries on all seven continents photographing the scenery, historic sites, wildlife, and native people. His photographs have been featured in numerous books, magazines, and television shows.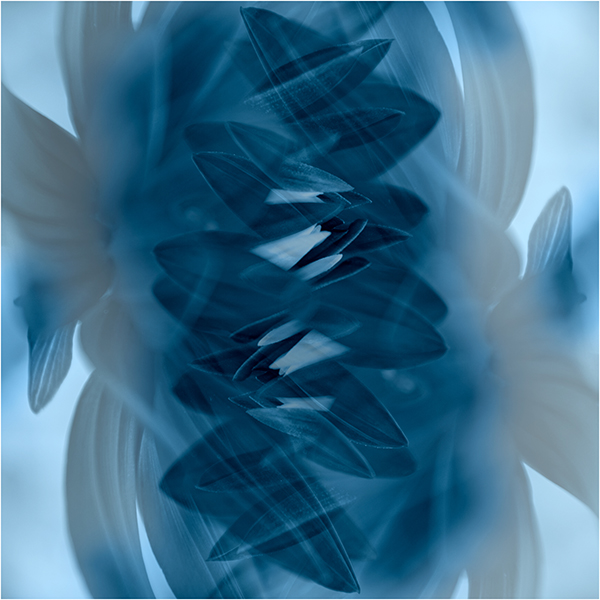 Peggy McClure learned to love photography when she made her first trip to Europe at the age of 18. Her father gave her an Argus 35 mm camera, lots of slide film, and some advice, "Take lots of pictures, it's only film, and you don't know if you will ever go back." She has followed that advice ever since taking photos wherever she has traveled. Since moving to Sequim in 2013, she began seriously studying photography and made a vow to expand her skills beyond travel and landscape. COVID provided a travel break and she's recently concentrated more on floral and macro photography. During this period she began photographing the flowers in her garden. As a result of studying the work of other photographers, she began visualizing combining the flowers to form different abstract patterns and emphasize their vibrant colors. Her photos displayed in this exhibit are the results of those efforts.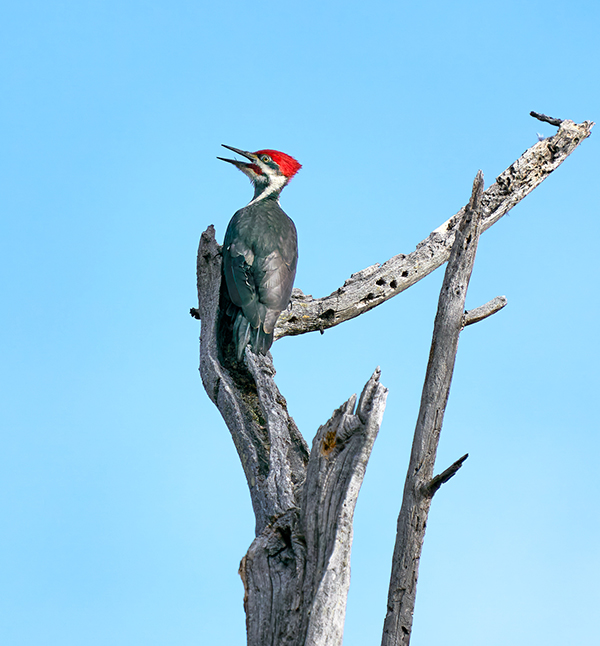 Dan McKenna moved to Sequim with his wife in November of 2018. He has been utilizing photography since a teenager for both work and pleasure, which has provided him with countless rewards. However, it wasn't until moving to this slice of paradise that he fully realized the rewards of capturing wildlife within our beautiful landscapes.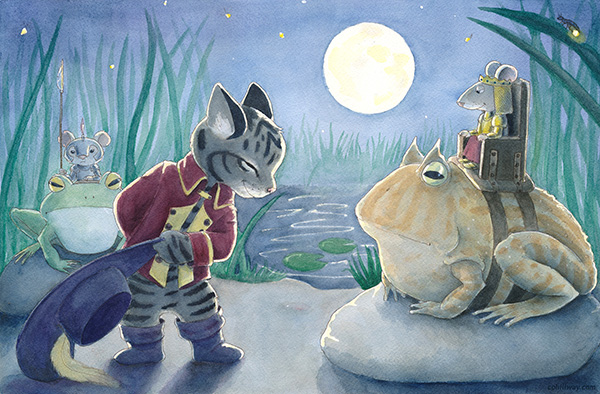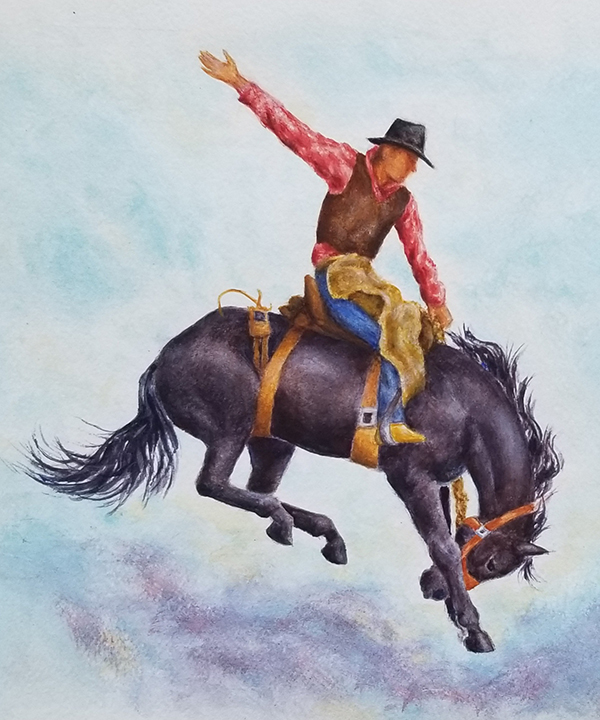 Kevin Tracy Wealth Management at 149 W Washington St. is displaying local watercolorists of Beverly Beighle, Connie Drysdale, Melissa Doyel, Barb Falk-Diekfuss, Wendy Goldberg, Roger Huntley, Cecilia Hillway, Allyne Lawson, Jerri Moore, Shirley Rudolf, and Carol Wilhelm. A special treat and demo during the Art Walk includes Cecilia Hillway's robots!
Wind Rose Cellars at 143 W Washington St. enjoy award winning artfully crafted wines and appetizing tidbits.
Rainshadow Café at 157 West Cedar Street has lots of seating outside and inside with a full menu and drinks to enjoy.
Want to participate as a venue or artist on the Official First Friday Art Walk Sequim Map, Listing, and Website, please contact Renne Emiko Brock at 360-460-3023 or renneemiko@gmail.com If you are an artist of any media, please get your information to Renne for publicity and opportunities. Thank you for your support!
To create inclusion between venues, artists, and audience, everyone is encouraged to participate in the Art Walk's monthly themes as a fun community activity in any creative form they wish to express it. January is silver, February is red, March is green, April is pink, May is aqua, June is white, July is purple, August is yellow, September is blue, October is orange, November is brown, and December is gold.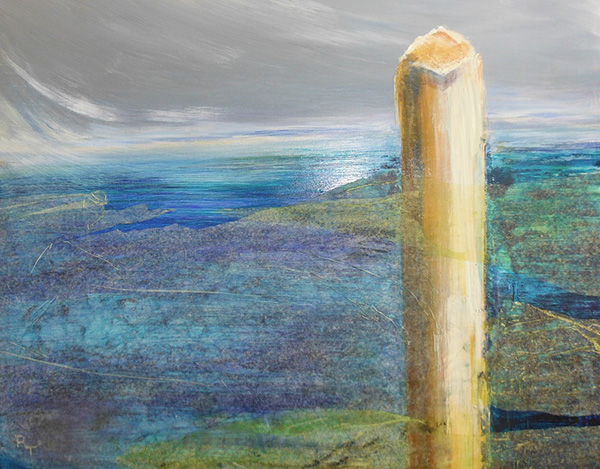 Please join our Facebook Page at facebook.com/sequimartwalk