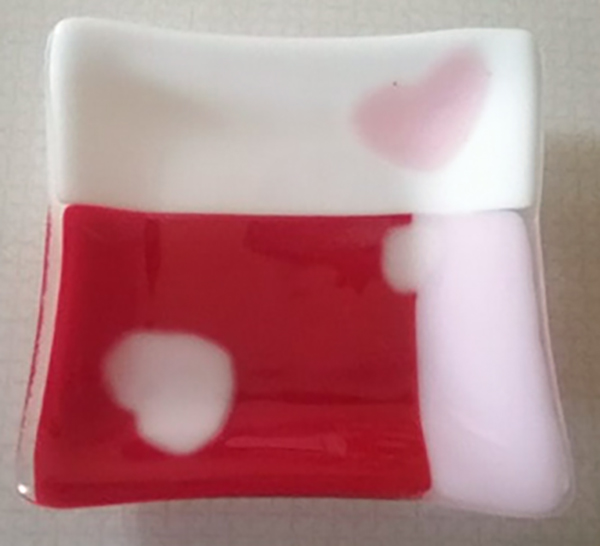 You need art to have heart! An evening filled with love, lots of live music, red apparel, passionate pursues, warm hearts, the virtues of fine wine, and sweet treats. February's First Friday Art Walk Sequim embraces RED as the theme color that represents heartfelt forte, vehement affection, driven leadership, active endeavors, and intense jubilation. It is also National Wear Red Day to increase awareness of heart health. You will find works of art and folks supporting the option to decorate and dress in all shades of red from blush to burgundy for the evening out on the town.
First Friday Art Walk Sequim is a fun and free self-guided tour of local art venues in Sequim on the First Friday of every month from 5 – 8 p.m. Visit online at SequimArtWalk.com as your resource to download and print your own map, find out what special events are happening, links, and how you can be part of art. Initiated in 2006, the First Friday Art Walk Sequim is an encouraging and educational arts event that is sponsored and produced by Renne Emiko Brock. Our mission is to create approachable and accessible art and cultural venues that encourage the community to connect and celebrate expression and diversity.
Special Events on February 1: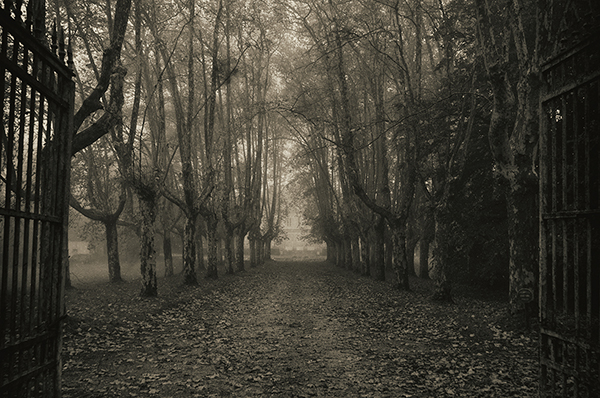 The Sequim Museum & Arts at 175 W Cedar St. features the work of local photographer, Phil Tauran, with the "The Reflections Series" a collection of images of places and portraits photographed in the South of France and on the Olympic Peninsula. The series "Reflections" is an open book on his travels through Olympic Peninsula and France. Fascinated by the pictorialist movement of the early twentieth century and also impressionism, he invites you to discover an unusual photograph. Born and raised in France, Phil was very early attracted by art in all its forms. Painter first, he dives pretty quickly in photography and more specifically black and white. For him "The image is a medium of truth and emotion, to capture and live the decisive moment. It's both a need and a way to communicate. "Phil is a professional photographer who has been based in Sequim since 2011.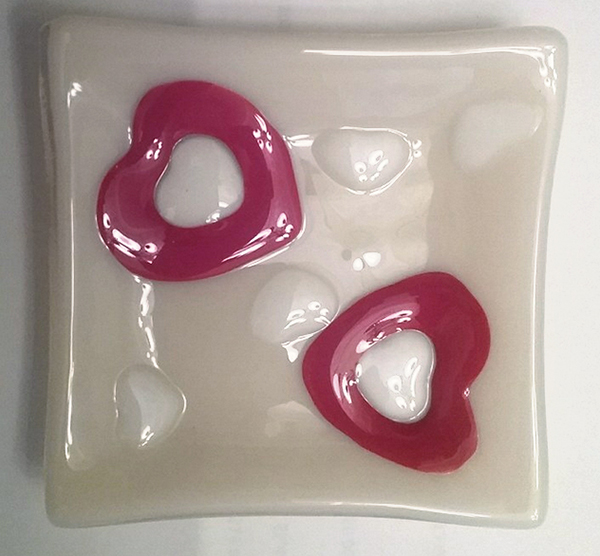 Tracy Wealth Management at 149 West Washington St. presents Susan Zarit, of Zaritglassworks, who has been an award winning glass artist since 2004. She creates both stained glass and fused glass art. Several of her art projects are a means of fundraising efforts to support nonprofit causes. Susan specializes in powder printed fused glass art and she creates both custom and ready-to-buy art.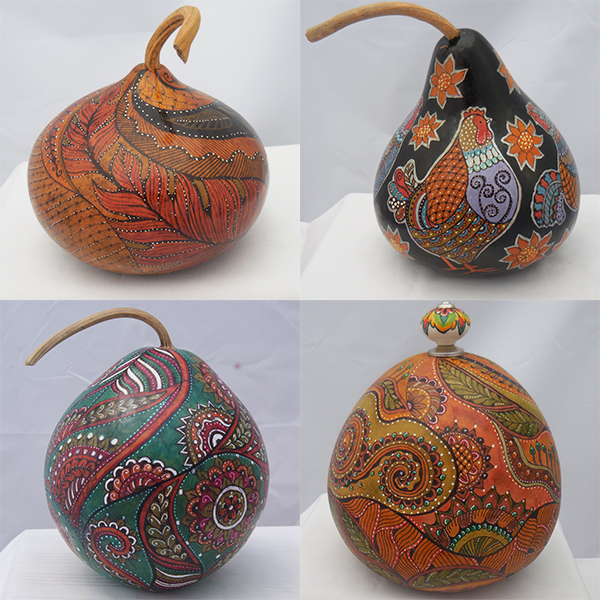 New to the Art Walk! Please visit The Tangled Gourd at 861 East Alder St. where you will find creative gourds and polymer clay art! Chawn Vance uses Zentangle to create a unique art form used to create beautiful images from repetitive patterns. At first glance, a Zentangle may seem intricate and complex, yet its simplicity, fun and captivating nature become clear when you see how it is done. You can transfer the insight and success you feel from Zentangle to any life experience. 360-451-3238 thetangledgourd.com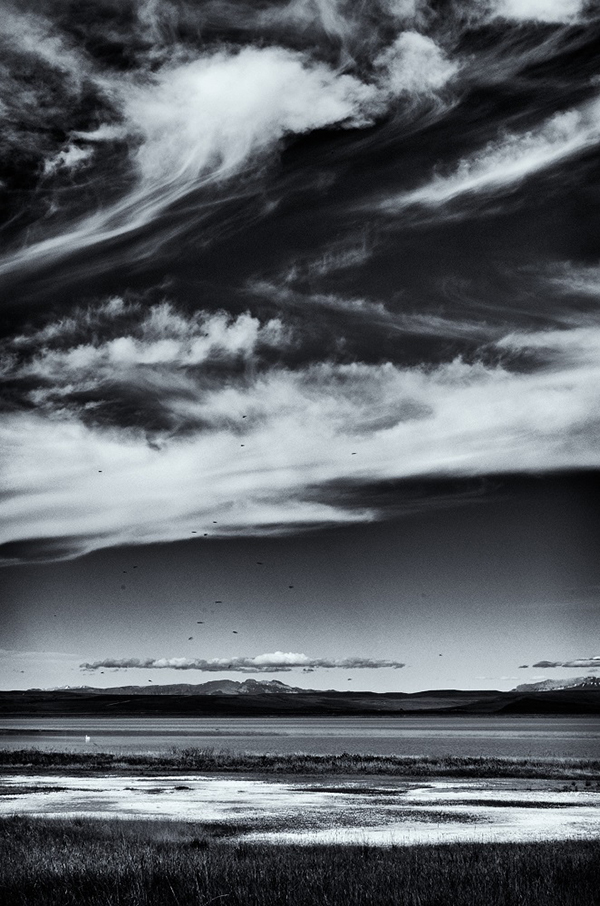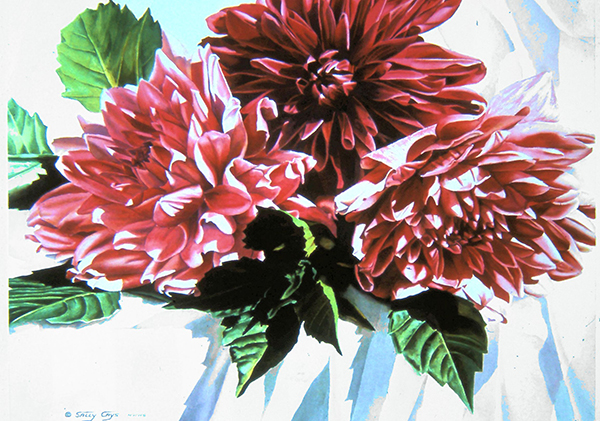 The Blue Whole Gallery at 129 W Washington St. presents "Harmony and Contrast: Painting and Photography" with featured artists Sally Cays and Ken Dvorak. Both are the well-established artist on the Peninsula and beyond. Sally's many award-winning pieces are known for the stunning use of color and clarity. Sally Cays' paintings reflect her love of intense color and strong contrast and express the beauty she sees in the world around her. She is also a highly regarded art instructor who offers workshops regularly. Ken who practices Ansel Adams' credo "A photograph is made not taken" will exhibit cloudscapes. Ken Dvorak's photos come from a love of the natural world. He started his approach to landscape photography when he was in the Navy and bought his first 35mm camera from a fellow sailor some 50+ years ago.
At 5:30 PM, the Olympic Theatre Arts at 414 N Sequim Ave. presents Jake Reichner and a gathering a gang of friendly neighborhood musicians. Reichner is a practicing musician and artist residing on the Olympic Peninsula. He has performed with multiple bands including Free to Wander and Greenlight Situation. Most recently he plays drums and sings with STC (The Space Time Continuum) and performs his solo material. As a singer songwriter Reichner's style is best described as acoustic folk-funk. His original work is both mellow and upbeat and his lyrics are accessible and introspective, humorous and honest. First Friday at OTA is always free to the public, where the snack and beverage bar will be open.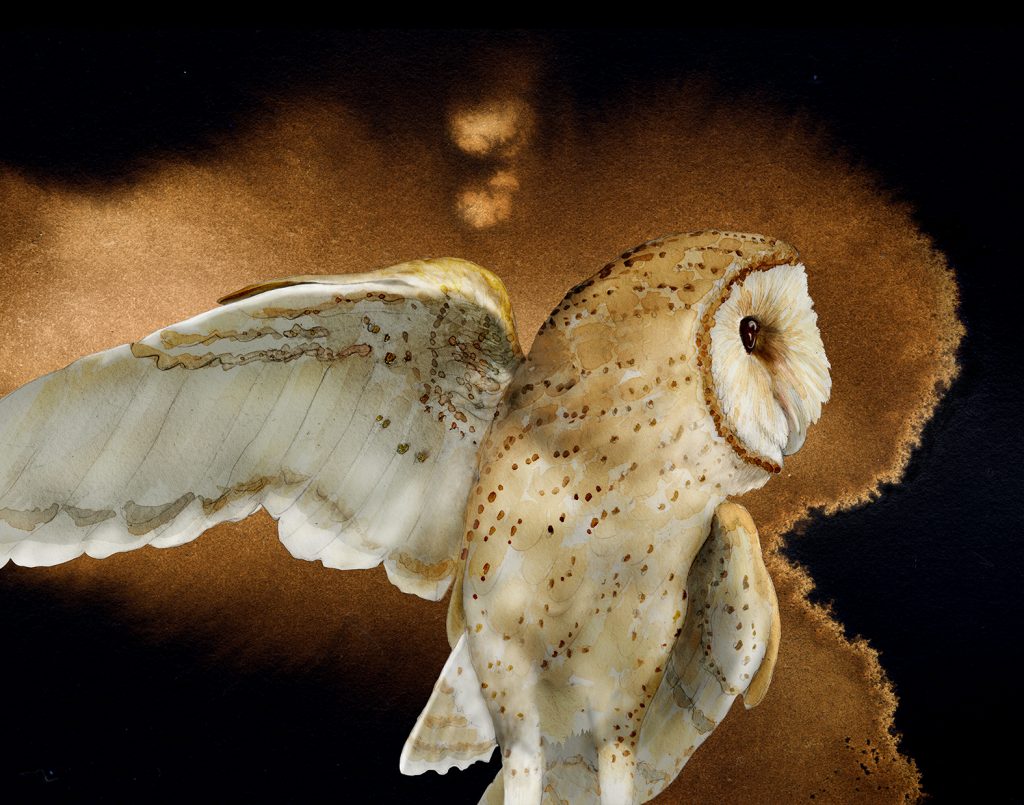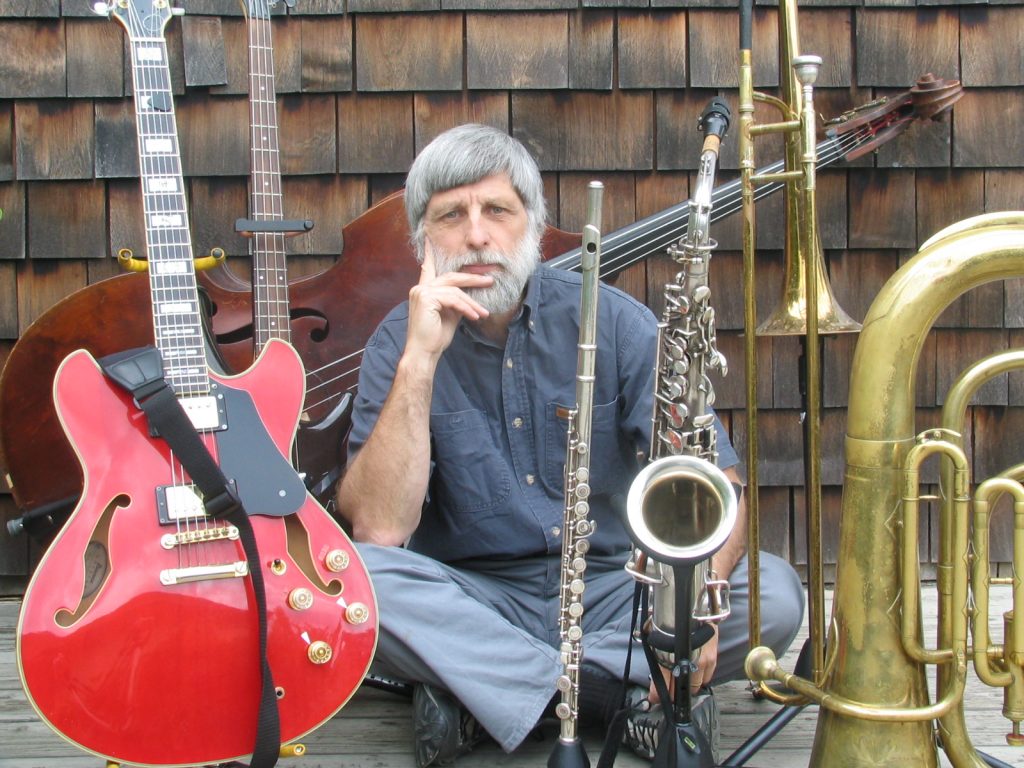 Starting at 6:00 PM, the Sequim Branch Library at 630 N Sequim Ave. has featured artist Jeannine Chappell and live jazz music with the Chuck Easton Quartet at 6:30 PM. Refreshments will be served, and limited library services will be available during this free after-hours event. Jeannine Chappell's art combines images created on paper using watercolors, pencils and pastels, and then edited in Photoshop. She works in multiple layers, which allows her to manipulate one portion of the image separately, e.g., to darken or change the color, size or shape of a portion without affecting the rest of the image. For the last ten years Jeannine has worked predominantly with bird images, and especially the owl. Her goal with the owl is to communicate the combination of beauty and power in this fascinating animal. The Chuck Easton Quartet will feature original tunes by jazz guitarist Chuck Easton and pianist George Radebaugh, as well as jazz standards. Bassist Ted Enderle and drummer Tom Svornich round out the quartet. Easton sings an occasional tune and also doubles on flute and saxophone. The four musicians perform different styles with a variety of groups on the North Olympic Peninsula. Easton is a graduate of Boston's Berklee College of Music. He has taught at Centrum's Jazz Port Townsend and the North West Big Band.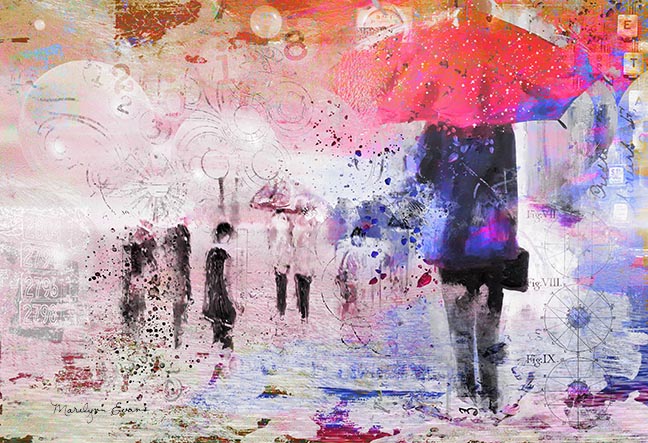 The City Arts Advisory Commission (CAAC) features the "Go Figure" from 5:00 to 8:00 PM at the Sequim Civic Center, 152 W. Cedar Street. The artists represented are Ron Reynolds, Priscilla Patterson, Randy Radock, Marilynn Evans, Stacey Marin-Lopez, Gary Bullock, Gail McLain, Mark Kennedy, Ross Brown, Sharman Owings, June Echternkamp, Eileen Gieser, Mary Marsh, Mary Franchini, Lynne Armstrong, Pamela Dick, Curposney Gdane, Jeannine Chappell, Susan Martin Spar, David Johannessohn, and Steve Jones.
Find handmade gifts at Cedarbrook Lavender at 134 1/2 W Washington St.
Rainshadow Café at 157 W Cedar presents Dawn Martin the vocalist and pianist from 6:00 till 8:00 PM.
Sequim Habitat Boutique Store at 213 E Washington St. where they are featuring local artist Craig Robinson with acrylic on canvas and some painted furniture.
Wind Rose Cellars at 143 W Washington St. hosts Kalan Wolfe, an acoustic duo from Sequim. They play an arrangement or rock and folk, some original some more known. They call it medicine music. Partnered with this live music, enjoy award winning artfully crafted wines and appetizing tidbits.
Meet and greet the local artists at The Bag Ladies of Sequim at 161 W Washington St. filled with handcrafted works and artful up-cycled items.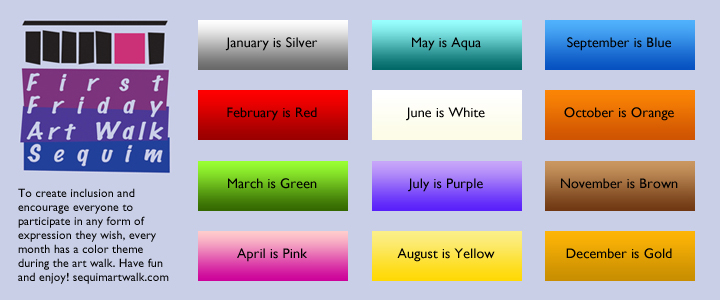 To create inclusion between venues, artists, and audience, everyone is encouraged to participate in the Art Walk's monthly themes as a fun community activity in any creative form they wish to express it. January is silver, February is red, March is green, April is pink, May is aqua, June is white, July is purple, August is yellow, September is blue, October is orange, November is brown, and December is gold.
Want to participate as a venue or artist on the Official First Friday Art Walk Sequim Map, Listing, and Website, please contact Renne Emiko Brock at 360-460-3023 or renne@uniqueasyou.com If you are an artist of any media on the Art Walk, please get your information to Renne for publicity and opportunities.
Please join our Facebook Page: http://www.facebook.com/sequimartwalk
Thank you for your support!