October 4 Art Walk Color Theme is ORANGE! Orange is one of the brighter colors in fall as summer fades away. Orange is warm, spicy, energizing, appetizing, sweet, zesty, and inspires optimism and active participation. The hospitable hue of orange reminds us cozy fires, snuggly seasonal sweaters, nesting and organizing, friendship made out of admirable interests, delightful sweets, encouraging teachers and mentors. You will find works of art and folks supporting the option to dress in shades of orange or spicy fall colors as they enjoy an evening on the town with friends and family.
First Friday Art Walk Sequim is a fun and free self-guided tour of local art venues in Sequim on the First Friday of every month from 5 – 8 p.m. Visit online at SequimArtWalk.com as your resource to download and print your own map, find out what special events are happening, links, and how you can be part of art. Initiated in 2006, the First Friday Art Walk Sequim is an encouraging and educational arts event that is sponsored and produced by Renne Emiko Brock. Our mission is to create approachable and accessible art and cultural venues that encourage the community to connect and celebrate expression and diversity.
Special Events for October 4: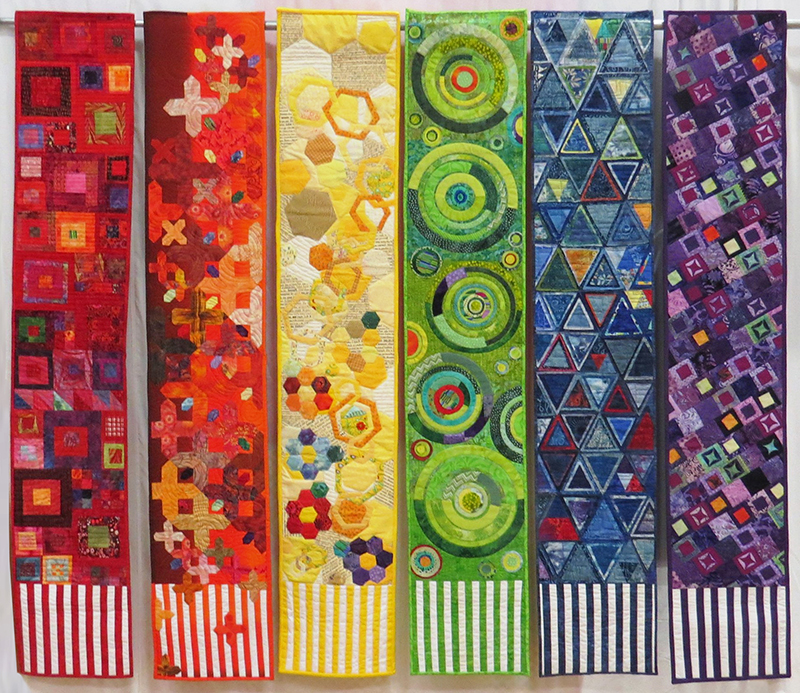 The 14th Annual North Olympic Fiber Arts Festival, an interactive fiber arts event connecting to the community with activities Oct 4-6, starts at the Sequim Art Walk at the NEW Sequim Museum & Arts at 544 N Sequim Ave. "Irresistible Aesthetics – Beauty, Absorption, & Ideology" is a juried fiber arts exhibition of spellbinding, splendid, and sublime delights for the senses embracing the fascination of working with mesmerizing materials and hypnotic methods. Expressed as satisfyingly subtle to voraciously hedonistic, aesthetics is defined as the perception, appreciation, and creation of what is considered beautiful. Belief systems, color values, and personal philosophy are embedded into the pleasure of creating and experiencing fiber art creations. From utilitarian towels to fancy fluff, attraction and obsession fuel creators to produce exquisite works through time honored techniques and enthusiastic experimentation.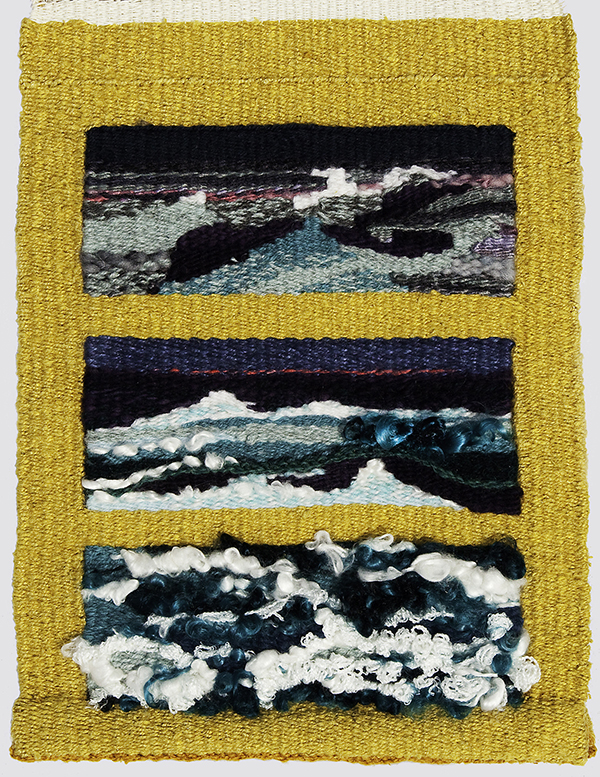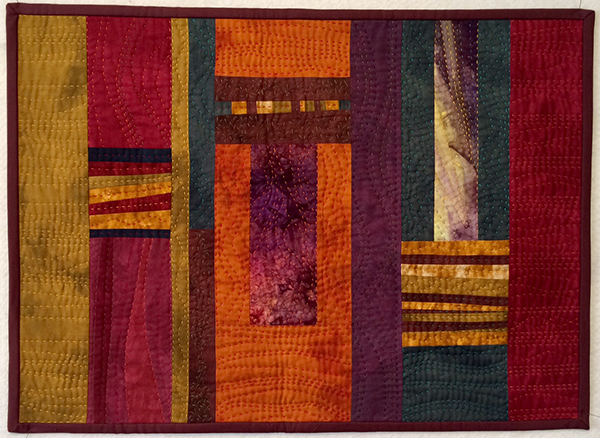 Artists include Carolyn Abbott, Judy Anderson, Lora Armstrong, Lynn Baritelle, Catherine Bilyard-Eagle, Renne Emiko Brock, Mary Ann Clayton, Betty Cook, Anne Davies, Lauralee DeLuca, Liisa Fagerlund, MarySue French, Nona Giersch, Lisa Gilbert, Janet Green, Stan Green, Marilyn Hiestand, Leslie Hoex, Erica Iseminger, Estelle Jackson, Susan Kroll, Gladis C. Marr, Kathy Martin, Donna McMillen, Brianne Moores, Sherry Nagel, Sue Nylander, Ilse Osier-Forrest, Patti Pattison, Jolene Sanborn, Pauline Schultz, Gloria Skovronsky, Peggy St. George, Jan Tatom, Gail Van Horsen, Marla Varner, Linda Wesseler, Nancy K. Wilcox, and Jean Wyatt.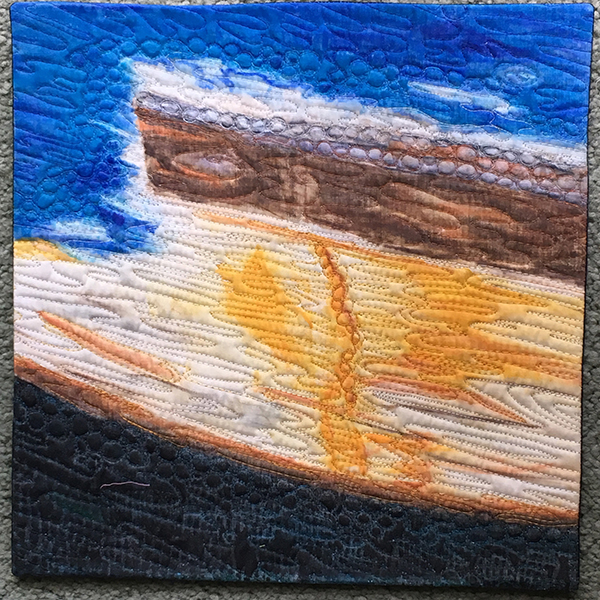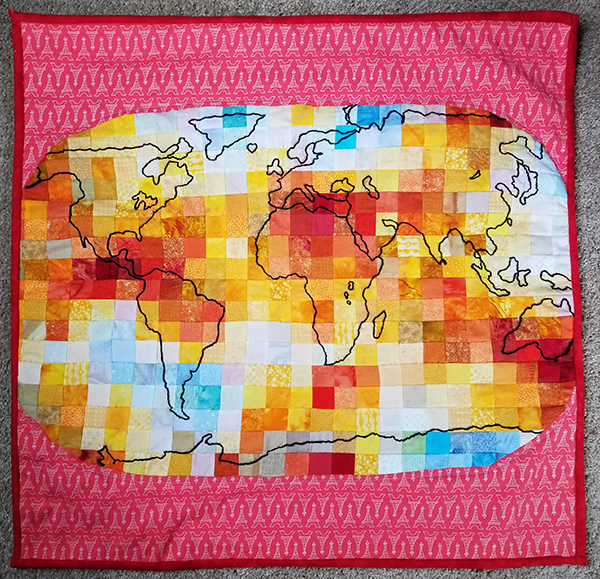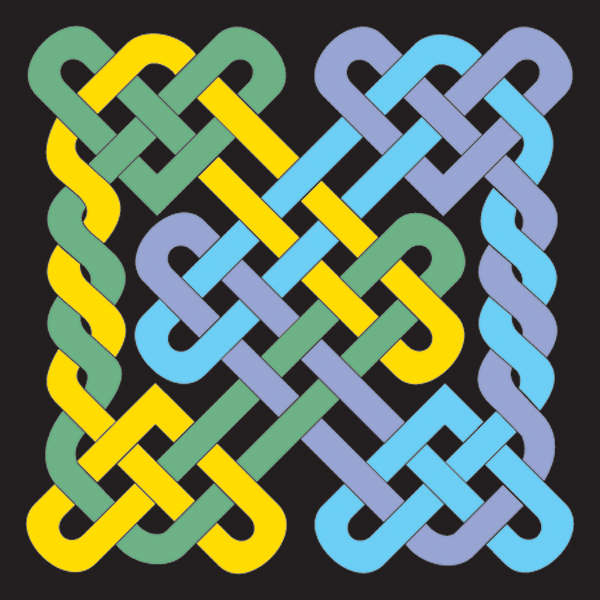 Discover more about the 14th Annual North Olympic Fiber Arts Festival in Sequim WA is October 4 – 6, 2019 at http://fiberartsfestival.org Join us for this interactive fiber arts event connecting to the community with activities like a museum exhibition, workshops, educational demonstrations of fiber processes, hands-on projects with children and adults, Fiber Arts Market of local artists work and fiber supplies, lecture, and information about local fiber activities, groups, businesses, and instructional resources.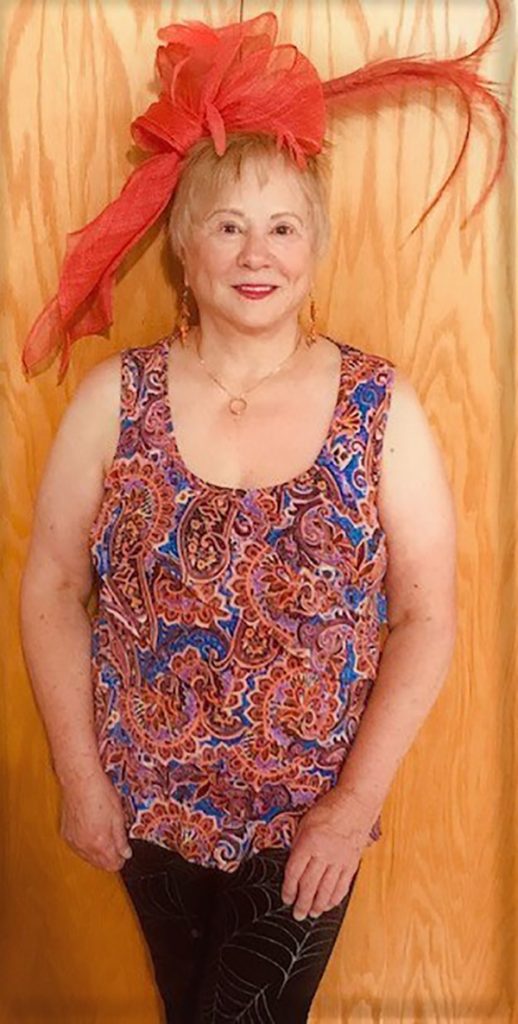 Sequim Museum and Arts will feature vocalist Jazzy Judy. A recognized singer, songwriter and author, Judy loves to sing classics in various genres that you will no doubt recognize. Judy has performed in the greater Seattle area for a variety of events and she continues to perform for seasonal functions in Sequim. Come and have fun and bring back some great memories. Several of her CDs will also be available for purchase, proceeds to be donated to the museum.
The Shipley Center at 921 E Hammond St. has an exciting line up of exhibitions and demonstrations of Fine Art including oil, pastel, and watercolors, Fiber Arts, Stitchery, Wood Burning, Driftwood Critters, Art Glass Pieces, and a singing group! They are also providing a $5 meal for before or after the Art Walk.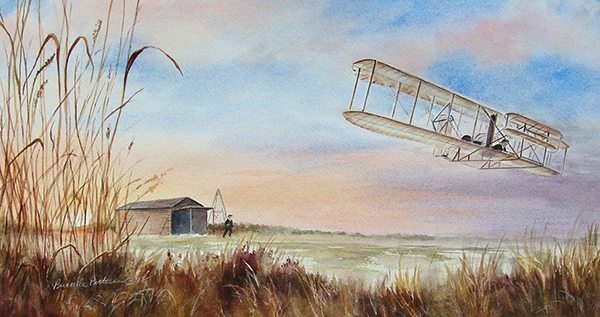 Blue Whole Gallery at 129 W Washington St. features "Wings!" with painter Priscilla Patterson and sculptor Joyce Volmut. Priscilla describes the front windows, "Incorporating the man-made with the natural, we have entered a world where, with birds of the air, we can leave the ground for pleasure, commerce and aid to others." For more than 30 years, award-winning artist Priscilla Patterson has focused on the field of aviation art. A member of the American Society of Aviation Artists, Canadian Aviation Artists Association, and the Coast Guard and Air Force Art programs, her work is found in numerous collections including the United States Pentagon. In collaboration with Joyce Volmut's bird carvings for October's window, the artists decided on a theme of "Wings," with Patterson adding helicopters to keep with the feeling of flight. Incorporating the man-made with the natural, we have entered a world where, with birds of the air, we can leave the ground for pleasure, commerce and aid to others. To quote Orville Wright, "The desire to fly is an idea handed down to us by our ancestors who, in their grueling travels across trackless lands in prehistoric times, looked enviously on the birds soaring freely through space, at full speed, above all obstacles, on the infinite highway of the air." Priscilla Patterson has written a book entitled, "Fences: An Illustrated Journey," created two vocal CDs and also holds a certification in composite drawing for law enforcement. Joyce states, "I originally believed I would only carve the lives of saints but birds took hold of me. Birds bring people together. My joy is capturing their moment in time when they show all their spark, their enthusiasm for life and the spectrum of their wonder."
Rainshadow Cafe at 157 W Cedar St. has live music with Free Rangers 6:00 to 8:00 PM. This duo consisting of Locos Only guitarist/singer/songwriter Kevin Lee Magner and former Pies on the Run member Steve Lopes on bass and mandolin playing music to soothe your soul, rile you up, pluck your your heartstrings, and spin an epic tale, all in a single evening. They tamper with old classics and still stealthily sneak in a few of their own compositions at every opportunity, making for a fun and lively time.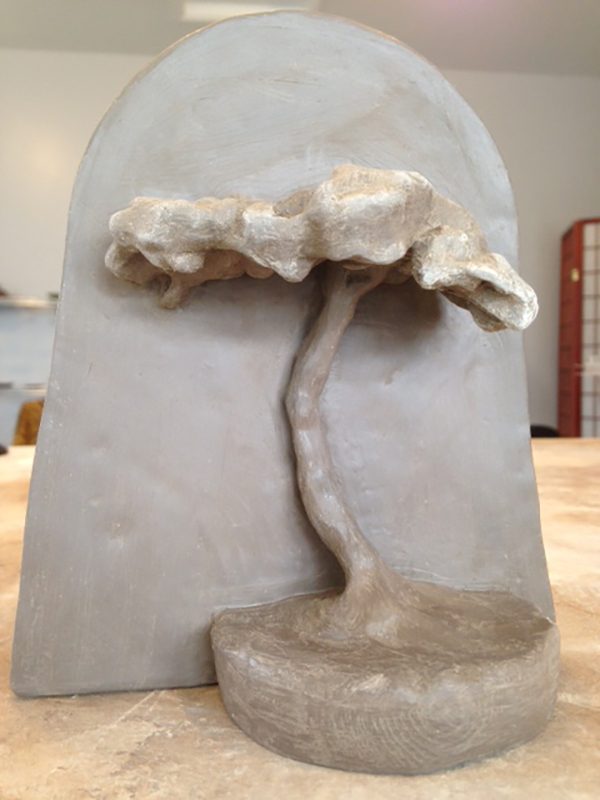 Design2Scan3D and Dungeness Chestnuts are teaming up at the Spruce Building, 207 W. Spruce Street in Sequim. Help the farm prepare for their first annual chestnut roast in November by making a stoneware chestnut tasting dish in October—while supplies last. No experience or purchase necessary. Signed waiver required. Dishes will be glazed, kiln-fired and used to serve roasted chestnuts at the Friday, November 1st roast. Individuals may purchase their dish at a discount on day of roast. Check out their collaborations with other artists and authors from past Sequim Art Walk in the studio too.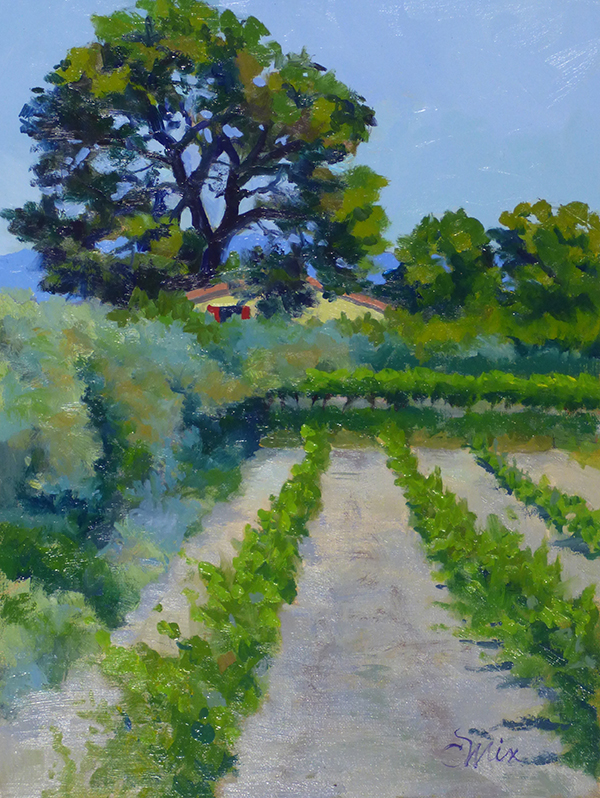 Local artist and teacher Catherine Mix will have a one woman show at the Pacific Pantry at 229 S Sequim Ave. Catherine states, "I paint in watercolor, pastel, or oil paint to capture the fascinating patterns of light and shadow on a person or an object. I paint to revel in color and texture, for the satisfaction of solving a complex problem, and for the joy of creating an original work of art. Here on the North Olympic Peninsula of Washington state, we are spoiled for choice with spectacular vistas of mountains, water, forests, fields, gardens, and wildlife and I am always excited to paint these subjects. Much of the work for this show was painted en plein-air which means in the open air."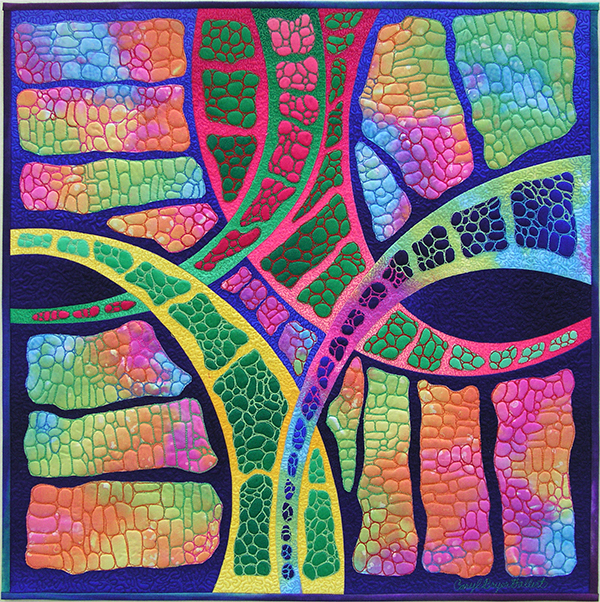 The City of Sequim and the City Arts Advisory Commission invite the public to enjoy and participate in their Open Jam – an informal gathering of people who like to make music from 5:30 to 7:30PM at 152 W Cedar St. All acoustic instruments are welcome plus singers, keyboards, practice basses, and other electronic instruments. If you'd like to play certain songs, please bring multiple paper copies of songs or pdf files. Also enjoy the City Arts Advisory Commission (CAAC) for the opening of the "Tie One On" exhibit and artist reception. The artists represented are Lora Armstrong, Nancy Booth, Jane Burkey, Jeannine Chappell, Patrick Clark, Sharon DelaBarre, Leslie Dickson, Penny Dorothy, Marilynn Evans, Caryl Bryer Fallert-Gentry, Cindy Fullwiler, Fumie Gage, Anne Grasteit, Eva Kozun, Ernie Kozun, Allyne Lawson, Melissa Mann, Bob Martinson, Debra Olson, Priscilla Patterson, Marcedes Perry-Baar, Susan Schneider, Gloria Skovronsky, Ryoko Toyama, and Sandy Wolf. Art Talk on the Art Walk: Organizer, Cherry Bibler, will give an overview of the Olympic Peninsula Wearable Art Show planned for August 1, 2020 at the Sequim Boys and Girls Club. This will be a gala fashion show featuring original designs created by talented artists, seamstresses, or fashionistas. The show will celebrate creativity, encourage recycling, support youth interest and include entries from a variety of niches. Having a long background in sewing as a hobby, Cherry immediately became interested in participating as an artist in the show. Cherry and a small but powerful volunteer group are now spearheading the debut of an Olympic Peninsula Wearable Art Show to benefit the Boys and Girls Club.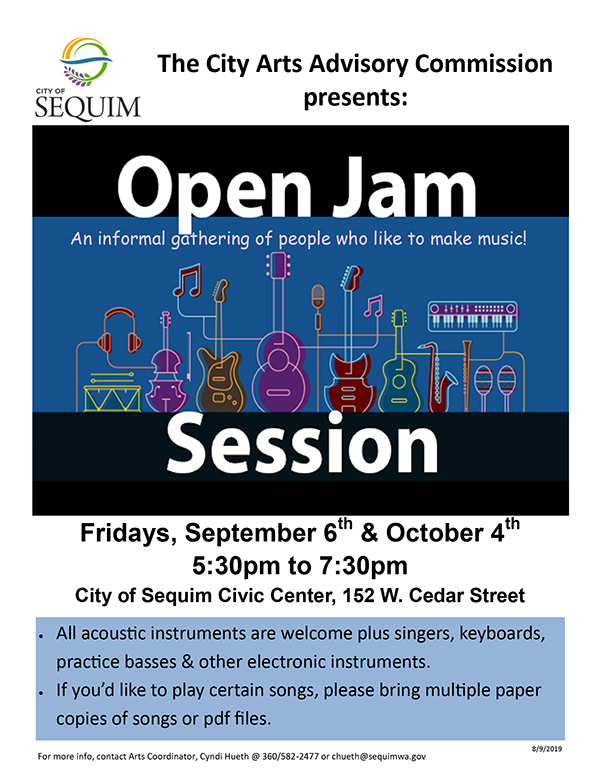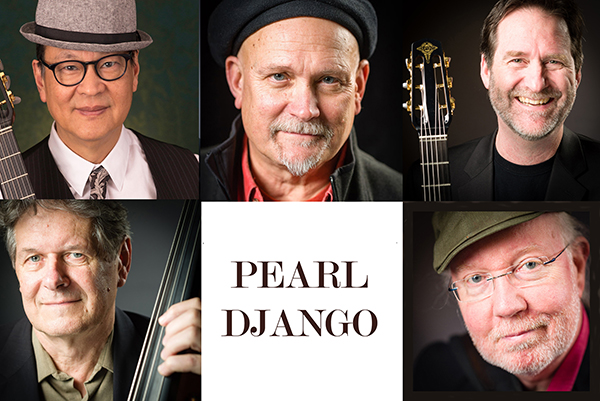 Sequim Library at 630 N Sequim Ave. presents "Ocean Arts" exhibit features the work of regional artists and Seattle band Pearl Django with their Hot Club swing starting at 6:30 PM. Limited copies of The Soul of an Octopus by Sy Montgomery will be available, kicking off a month-long Clallam County Reads program featuring the marine science title. With a performance history spanning more than two decades, Pearl Django endures as one of the most highly regarded Hot Club style groups working today. Although the band's roots are firmly in the music made famous by Django Reinhardt and Stephane Grappelli, its extensive repertoire includes traditional jazz classics and original compositions. The band's signature style is marked by pristine and dexterous string work, colors of Bal Musette, the steady pulse of rhythm guitar and an unmistakable swing that delights audiences of all musical sensibilities. Refreshments will be served and limited library services will be available during this free after-hours event.
Visit Forage Gifts & Northwest Treasures at 121 W Washington St. featuring author Susan Gibbons-Wolf with her book "P.S. Boats Around the Puget Sound". It is a delightful rhyming, bilingual children's book about boats with beautiful watercolor illustrations of Pacific Northwest Scenes. Come by, chat with the author and have a booked signed just in time for Christmas.
Want to participate as a venue or artist on the Official First Friday Art Walk Sequim Map, Listing, and Website, please contact Renne Emiko Brock at 360-460-3023 or renne@uniqueasyou.com If you are an artist of any media, please get your information to Renne for publicity and opportunities. Thank you!
To create inclusion between venues, artists, and audience, everyone is encouraged to participate in the Art Walk's monthly themes as a fun community activity in any creative form they wish to express it. January is silver, February is red, March is green, April is pink, May is aqua, June is white, July is purple, August is yellow, September is blue, October is orange, November is brown, and December is gold.
Please join our Facebook Page http://www.facebook.com/sequimartwalk