October 5, 5 – 8 PM
Various Locations in Sequim
First Friday Art Walk Sequim is a fun and free self-guided tour of local art venues in Sequim on the First Friday of every month from 5 – 8 p.m. Visit online at SequimArtWalk.com as your resource to download and print your own map, find out what special events are happening, links, and how you can be part of art. Our mission is to create approachable and accessible art and cultural venues that encourage the community to connect and celebrate expression and diversity.
October 5 Art Walk Color Theme is ORANGE! Orange is one of the brighter colors in fall as summer fades away. Orange inspires optimism and active participation! It is warm, spicy, energizing, appetizing, sweet, and zesty. The hospitable hue of orange reminds us cozy fires, snuggly seasonal sweaters, nesting and organizing, friendship made out of admirable interests, delightful sweets, encouraging teachers and mentors. Enjoy an evening on the town with friends and family as you discover together works of art and folks supporting the option to dress in shades of orange or spicy fall colors.
This encouraging and educational arts event is sponsored and produced by unique as you / Renne Emiko Brock.
Special activities October 5: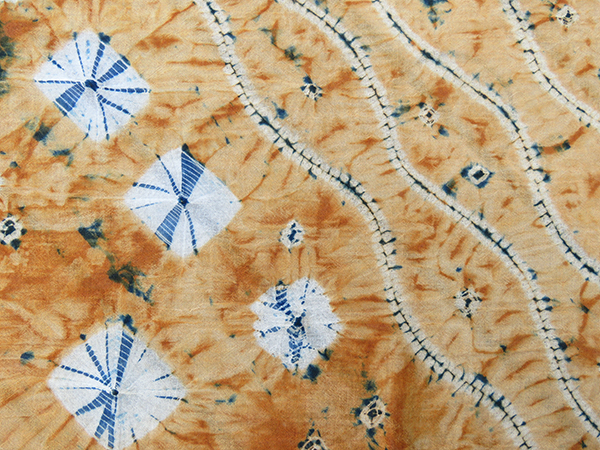 For the 13th Annual North Olympic Fiber Arts Festival, experience the "Transformative Style – Originality, Revolution, & Repute" Opening Reception at the Sequim Museum & Arts at 175 W Cedar St. This juried fiber arts exhibition embracing how attire and fiber artworks reveal our extraordinary spirits in color, action, and intent. All fiberworks that explores how apparel influences and makes a difference in historic consequences, altered narratives, and personal evolution. Worn inspiration and reputation, from sublime costumes to heartfelt heirlooms, authenticates individual esthetics and fuses integrity with fabric, fashion, and fate.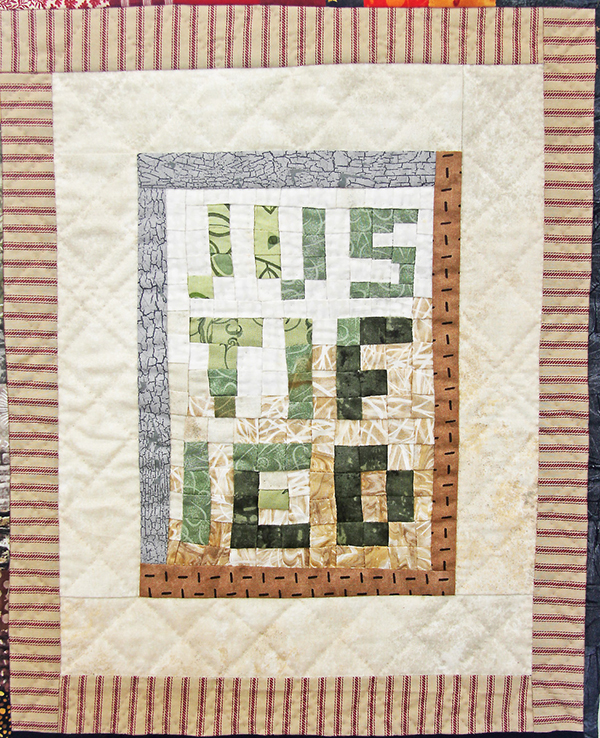 "Transformative Style" exhibition artists include Carolyn Abbott, Lora Armstrong, Aleta Lynn Baritelle, Amanda Beitzel, Karen Bright, Renne Emiko Brock, Mary Ann Clayton, Betty Cook, Sally Ann Corbett, Bruce Cully, Anne Davies, Marca Davies, Denise Erickson, Kathey Ervin, Liisa Fagerlund, Caryl Bryer Fallert-Gentry, Susanne Foster, MarySue French, Carol Geer, Janet Green, Marilyn Heisted, Erica Iseminger, Estelle Jackson, Michelle Johnson, Susan Kroll, Mary Liebsch, Gladis Marr, Kathy Martin, Seri Mylchreest, Sherry Nagel, Sue Nylander, Patti Pattison, Jennifer Pelikan, Judy Ramos, Gloria Skovronsky, Judith Reandeau Stipe, Jan Tatom, Sue Thompson, Gail Van Horsen, Marla Varner, Karen Weiss, Pepai Whipple, Nancy K Wilcox, Diane Williams, Diane Wolf, and Jean Wyatt. Several artists will be demonstrating during the opening reception from 5:00 to 8:00 PM and even more on Saturday from 9:00 AM to 3:00 PM at the Sequim Museum & Arts.
More details about the North Olympic Fiber Arts Festival at http://fiberartsfestival.org/
Please join the City Arts Advisory Commission (CAAC) for the opening of the "Rocks, Gems & Jewels" exhibit and artist reception from 5:00 to 7:00 PM at the Sequim Civic Center, 152 W. Cedar Street. The artists represented are Bob Riley, Gail McLain, Pat Herkal, Kathy Schreiner, Mark Weiss, Eva Kozun, Paulette Hill, Scott Thornhill, David Johannessohn, Barbara Neswald, Katherine Loveland, Evan Miller, Mary Marsh, Randy Radock, and Beighle, Nagle & Feigenbutz. During the opening there will be demonstrations from local presenters talking about rock painting, stone sculpting, and jewelry restoration:
At 5:00 PM, Sarah Miller: "Paint a Rock, Give a Smile – How Sequim Rocks Got Its Start."  Miller is the Administrator for the Sequim Rocks Facebook page. Sequim Rocks is a public group intended to serve as a conduit for members' creativity and desire to spread goodness throughout our corner of the world. It's about beauty, playfulness, creativity, and kindness. At 5:35 PM, Dan Fuller: "Estate Jewelry 101 and Is it a Diamond or Just Another Fake." Fuller is the owner of Just Fix It, a Sequim jewelry sales and repair business.  He has 38 years of jewelry experience from gold refining, casting, and stone setting, to basic repairs.  Fuller has been a goldsmith in Sequim for the past 23 years specializing in fine antique and estate jewelry, coins, gold, and silver. At 6:00 PM, Eva Kozun and Barbara Neswald: "A Beginners Guide to the Joy and Addiction of Sculpting in Stone." Kozun and Neswald will discuss the interest they have in working with stone and the satisfaction that the medium offers when they create art using this interesting and challenging medium.  An introduction to tools and techniques and two take home lessons will be included. Kozun has a Bachelor of Fine Arts degree from the University of Southern Maine and a second degree in Art Education from the Maine College of Art.  She was an art educator for 20 years and has exhibited her work in galleries throughout New England. Neswald studied art at the Philadelphia Academy of Fine Arts and Fleisher Art Memorial in Philadelphia, the Wallingford Community Arts Center, and the Otis Art Institute in Los Angeles.  She has exhibited in shows and galleries throughout the east coast and has won multiple awards.  Prior to retirement, she worked in advertising as a copywriter, creative director and director of marketing.
Also in the Civic Center lobby, Clallam County Gem & Mineral Association share "All Things Lapidary" to learn how to process a stone from rough, to slab, to cabochon, to finished jewelry. Sarah Miller will demonstrate how to prepare and paint rocks. Dan Fuller invites the public to bring in their jewelry and he will help to identify what it is and provide ideas for redesign. The artists, Eva Kozan and Barbara Neswald, will be available to answer questions and discuss their work on display.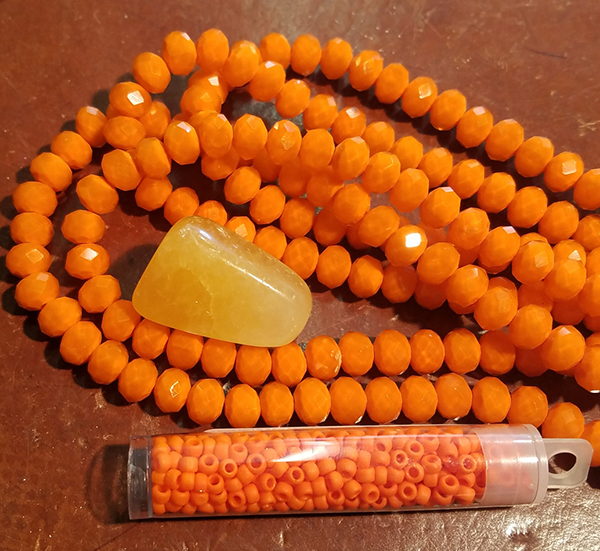 Once inspired, discover glittery hot rocks and colorful beads with fine jewelry demonstrations at R&T Crystals and Beads at 158 E Bell St.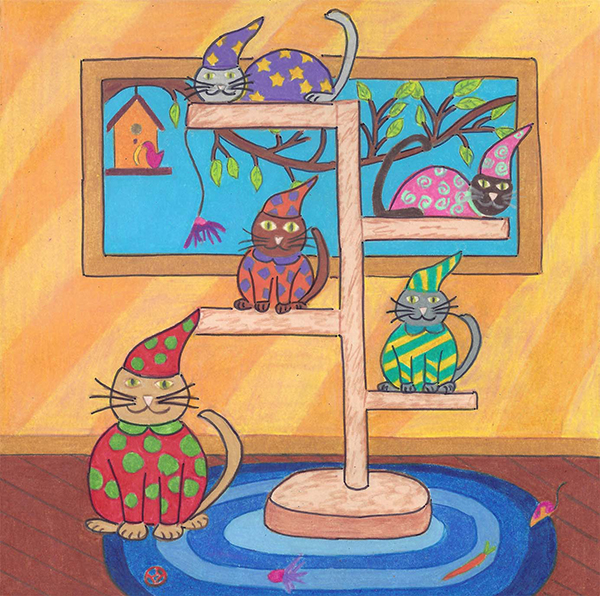 Forage Gifts & Northwest Treasures at 121 W Washington St. features J Wyatt Art by Jean Wyatt a local Sequim artist and her colorful work is art that will make you smile. Explore whimsical paintings, color pencil works, and hand crafted journals that are one of a kind pieces of art.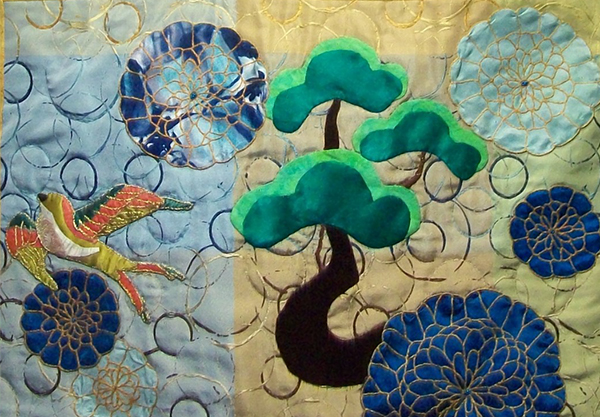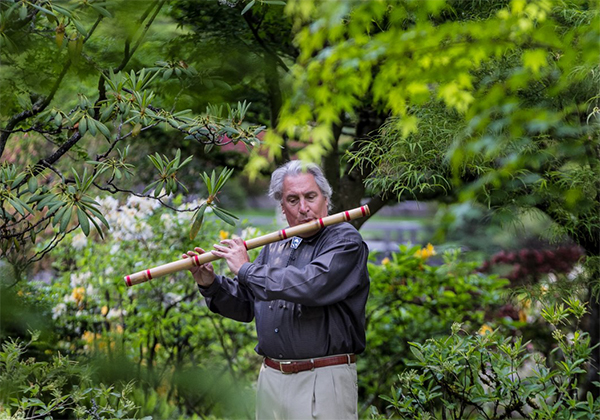 Starting at 6:00 PM, Sequim Branch of the North Olympic Library System at 630 N. Sequim Ave., celebrates the opening of a new "Art in the Library" with fiber art by Rae Powell-Walz and enjoy refreshments with live music by flute player Gary Stroutsos from 6:30 to 7:30 PM. Gary Straoutsos' live performances have captivated audiences around the world. His meditative flute music and time-honored stories evoke the lands and cultures that he has studied over the course of his 35-year career. Gary's mission is to carry the music forward to future generations and to promote stewardship of diverse cultures and the natural environment.
Rainshadow Café at 157 W Cedar St. is hosting the ever famous and local accordion player Kip Tulin that will entertain all with his great stories and Oom-Pah music featuring some great marches and polkas. German draught will be on tap and a full menu available. Special prizes for anyone wearing lederhosen and bring the kids for a fun evening.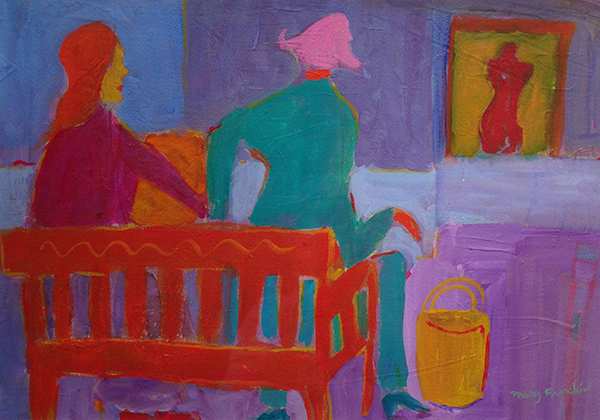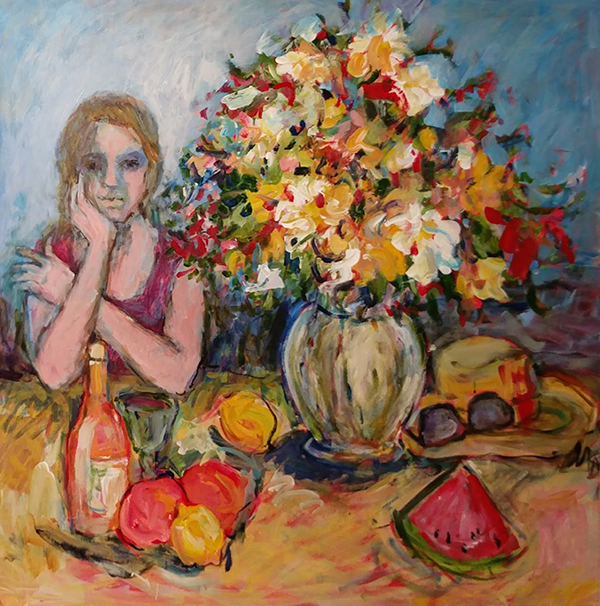 At 129 W Washington St, Blue Whole Gallery's exhibition "Think Pink" presents a combined creative offering from Mary Franchini and Lynne Armstrong in the windows. This display to efforts to honor Breast Cancer Awareness month is wonderfully curated by their longtime Barn Sisterhood friend Susan Gansert Shaw who recognized a color linked their paintings. The show will feature figures, (imagined and real), landscapes (imagined and real) and a lot of hats. Lynne Armstrong's experience includes a decade of formal art education: BFA, MFA in Painting at Cornell, MA in Art History at Stanford, and years of exhibitions. Mary Franchini has taught mixed media, acrylic, monotypes, and pastel for Peninsula College, as well as, in her home studio.
Wind Rose Cellars at 143 W Washington St. hosts live blues music by the Malcolm Clark Trio starting at 7:00 PM with award winning artfully crafted wines with appetizing tidbits.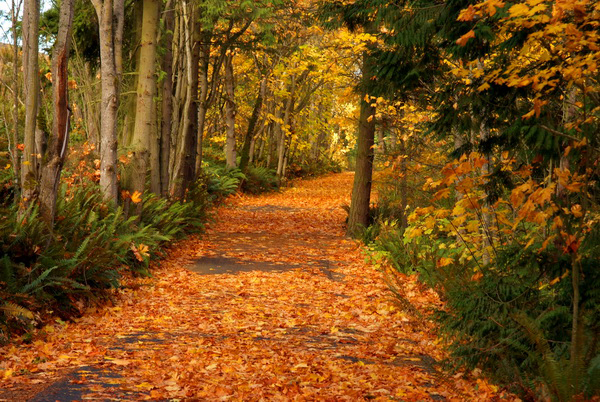 Jan Kepley will be displaying his fine art photography at Pacific Pantry at 229 S Sequim Ave. from 5:00 to 7:00 PM. This show will be an expression of Jan's metaphoric and scenic fall influenced imagery, as well as, a display of photographic note cards and 2019 calendars.
The Olympic Theatre Arts Gathering Hall at 414 N Sequim Ave. has lively music by former Seattle band leader, concert impresario and recently arrived Sunland North resident, Burke Garrett, will, together with the Peninsula's premium horn man, Craig Buhler. Garrett and Buhler promise to offer up an exciting mix of classic Evergreen Standard Songs with emphasis on popular award winning hits from the fifties, sixties and seventies. From 5:30 to 7:00 PM, the duo will dish up the music of Hoagy Carmichael, Ray Charles, Duke Ellington, Harold Arlen, Johnny Mercer and Henry Mancini. First Friday at OTA is always free to the public, where the snack and beverage bar will be open. For most of the sixties Burke had the most popular working dance band in Seattle. Burke was originally a reed player, alto, tenor, soprano saxes and clarinet, during the years that he fronted the Burke Garrett orchestra. Following his band leader years, Burke was a co-owner of the Seattle concert company, Northwest Releasing Corporation. Craig Buhler's band HONK toured with The Beach Boys, Loggins & Messina, Chicago, Santana, etc. and released 5 albums. HONK still sells out its California appearances. Buhler also teaches clarinet, saxophone, flute, ear training, and improvisation at Joyful Noise Music Center in Sequim.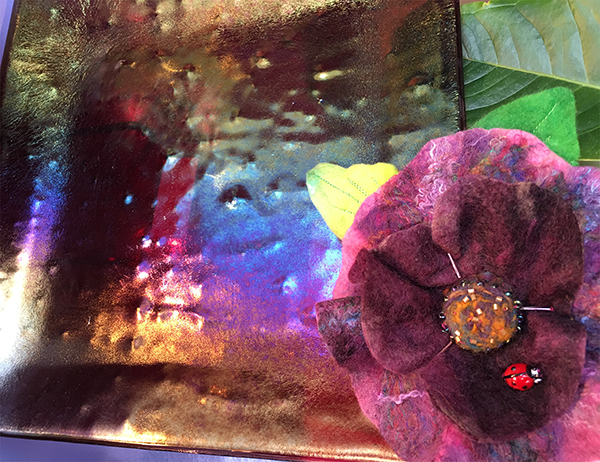 Fiber fun by local artists with handcrafted works and artful up-cycled items at The Bag Ladies of Sequim at 161 W Washington Street. They create colorful usable items from old wool blankets and garments that have otherwise seen their last days. All of their creations are one of a kind items that are handmade. Each item has a unique combination of felting, hand dying, beading, embroidering and appliqueing. Many amazing artists' works are for sale in their shop.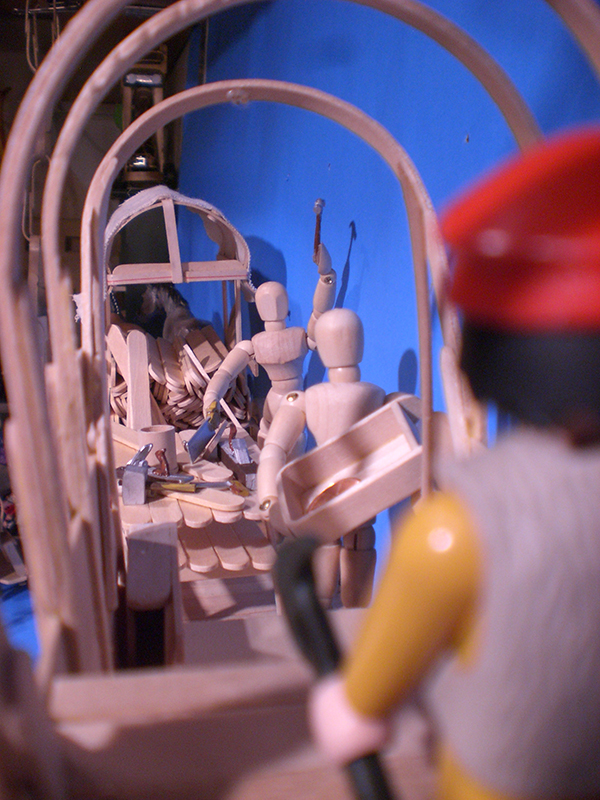 New to the Art Walk! Sequim Community Makerspace Inventing Studio at 311 W Turnhere Road is own by wood bending designer and creator of Sequim Community Makerspace, Brad Griffith, who opens his inventing studio to the public for hands on activities and tours. Kids of all ages are welcome to explore and learn how to bend craft sticks, safely without steam of boiling. Please come and discover ten years of making wood bend, you will find art, toys, crafts, gifts, furniture and the new woodshop of the future. Also, the studio / home was Sequim's first creamery "Dungeness-Sequim Cooperative Creamery" built in 1914 which also can be accessed via W Hendrickson Road across from the Sequim Middle School.
Also new to the Art Walk! Tracy Wealth Management at 149 West Washington St. and Evil Roy's Elixirs Distillery at 209 S. Sequim Ave.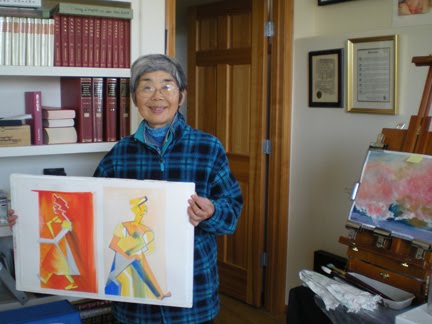 Special Art Walk Event! On Sunday, October 7, please visit Ryoko Toyama at the Gallery at Fifth Avenue to enjoy her enchanting, colorful art and learn about her experiences as an artist.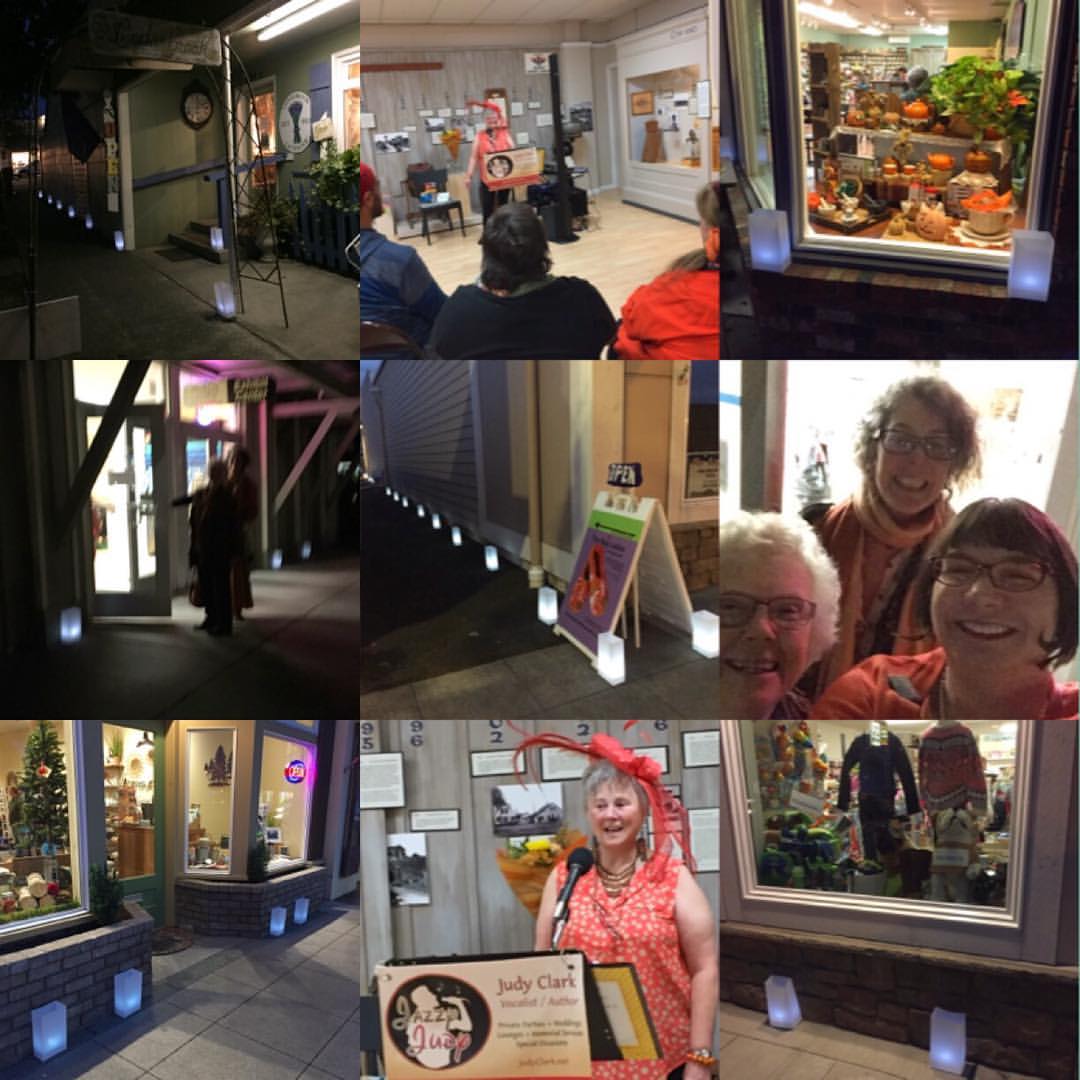 Look for luminarias or "festival lights" to connect the artful spots as the Art Walk celebrates its twelfth year anniversary this month of fostering creative and artistic ideals while supporting local businesses, including artists as enterprises, to create cultural vitality that is financially beneficial, intrinsically responsible, and improves the quality of life in our community. Initiated in 2006, Renne Emiko Brock, Sequim Art Walk sponsor and producer, wanted to establish a free, encouraging, and inclusive event that included all forms of the Arts as an open invitation for our community to participate in an evening of talent, education, and validation of local creative efforts in over 33 locations around town. Thanks to altruistic, collaborative commitment, the First Friday Art Walk Sequim continues to grow and prosper with the encouragement of our community, businesses, educational and cultural institutions, and artists. It is has always been free for businesses and artists of all media to participate and free to the public to enjoy.
Want to participate as a venue or artist on the Official First Friday Art Walk Sequim Map, Listing, and Website, please contact Renne Emiko Brock at 360-460-3023 or renne@uniqueasyou.com If you are an artist of any media, please get your information to Renne for publicity and opportunities. Thank you!
To create inclusion between venues, artists, and audience, everyone is encouraged to participate in the Art Walk's monthly themes as a fun community activity in any creative form they wish to express it. January is silver, February is red, March is green, April is pink, May is aqua, June is white, July is purple, August is yellow, September is blue, October is orange, November is brown, and December is gold.
Please join our Facebook Page at Facebook.com/sequimartwalk