First Friday Art Walk Sequim
June 2, 2023, 5:00 – 8:00 PM
Various Venues in Sequim WA
www.SequimArtWalk.com
June 2 Art Walk color theme is WHITE and the whole visible spectrum! White represents inclusive acceptance, hope, open minds, pure and thoughtful actions, friendly impressions, and blank canvases that are receptive to any positive vision. Because white is actually all the colors of the rainbow, multi-color enchantment is in the air with blowing bubbles, the wearing of fairy wings, and spreading glittery pixie dust is encouraged! It is a chance to dress in white and rainbow colors, be magical, shiny, and show off every color of the visible spectrum! Bright tye-dyes are perfect!
First Friday Art Walk Sequim is a fun and free self-guided tour of local art venues in Sequim on the First Friday of every month from 5:00 – 8:00 PM. Visit online at SequimArtWalk.com as your resource to download and print your own map, find out what special events are happening, links, and how you can be part of art.
Initiated in 2006, the First Friday Art Walk Sequim is an encouraging and educational arts event that is sponsored and produced by Renne Emiko Brock. Our mission is to create approachable and accessible art and cultural venues that encourage the community to connect and celebrate expression and diversity.
Special events for June 2:
New Venue for the Art Walk!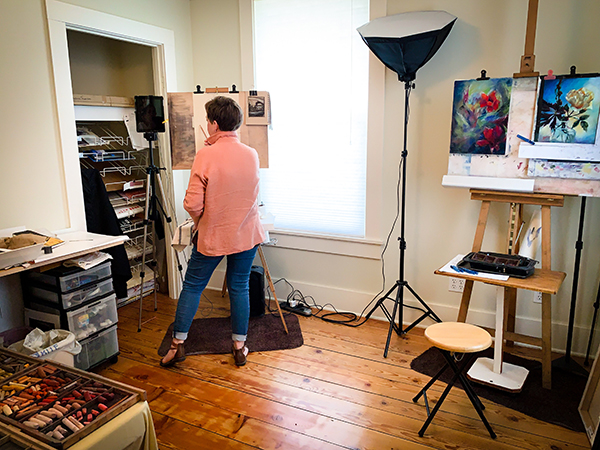 The A. Milligan Art Studio and Gallery at 520 N. Sequim Avenue welcomes you to enjoy refreshments and light treats at the "Opening Preview" as you visit with artist Anne Milligan in her working studio and soon-to-be-open Art Gallery. Her digital and pastel paintings will be on exhibit and for sale in this historic and charming 123-year-old bungalow.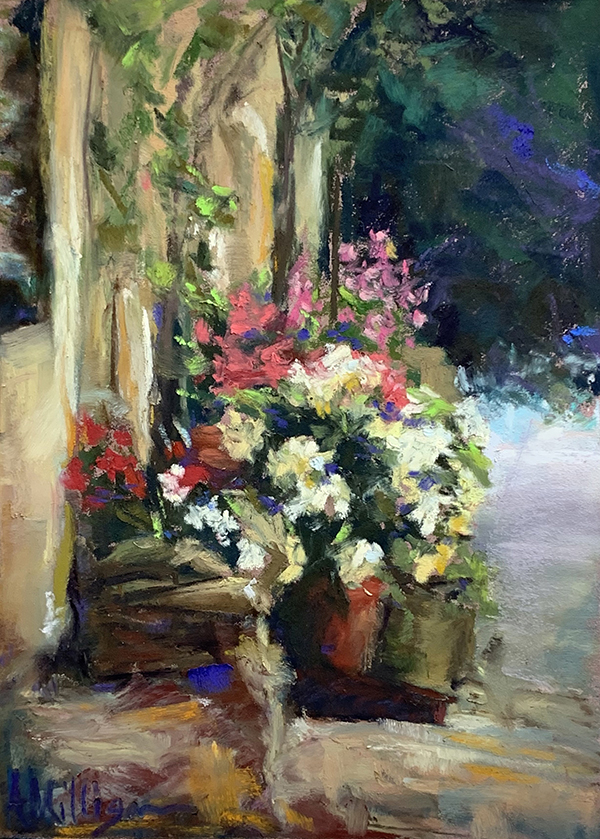 Anne says, "There are many similarities between pastel and digital painting. Each has it's own challenges and appeal, but there is nothing like the feeling of holding that pastel stick of pure pigment in your hand and being totally immersed in the mess of the process" Come check out one of the oldest, but newest venues on the Sequim Art Walk, across from the high school and between the Olympic Theatre Arts Center the Sequim Museum and Arts Center.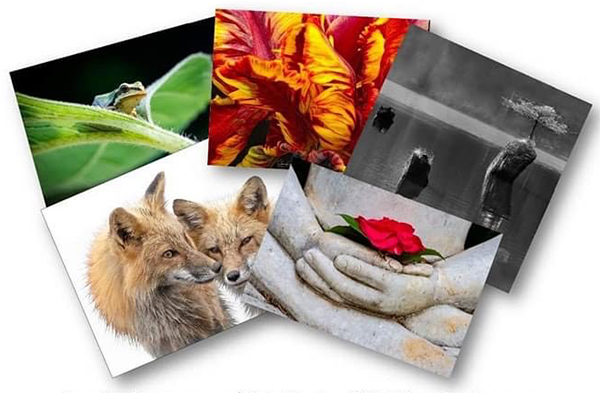 Sequim Museum & Arts at 544 N Sequim Avenue will have "A Photographic Journey" which is Olympic Peaks Camera Club exhibition in the Judith McInnes Tozzer Art Gallery. Olympic Peaks Camera Club's (OPCC) mission is to connect, educate, and support photographers from beginner to professional all across the North Olympic Peninsula, including Sequim, Port Angeles, Port Townsend and surrounding areas. OPCC provides everyone who joins an opportunity to explore the art and craft of photography. They provide multiple activities each month for members to learn and practice photographic skills. The exhibition of 12 artists runs from May 31 to June 24, 2023.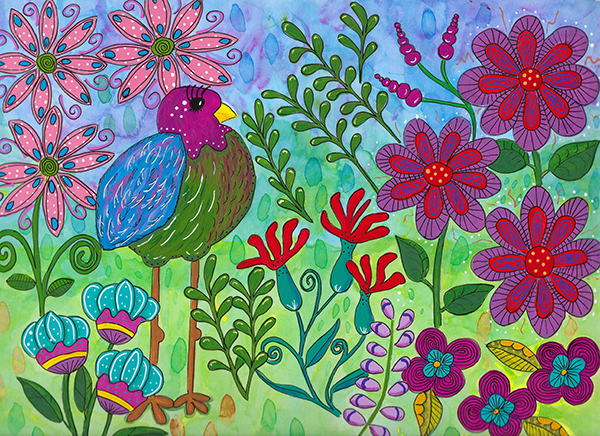 Forage Gifts & Northwest Treasures at 121 W Washington Street features artist Jean Wyatt of J Wyatt Art, with her colorful works in acrylic, pencil, and various media. Jean states, "I like to create art that make me smile and happy when I look at it. My art is meant to be fun…often a little off-beat."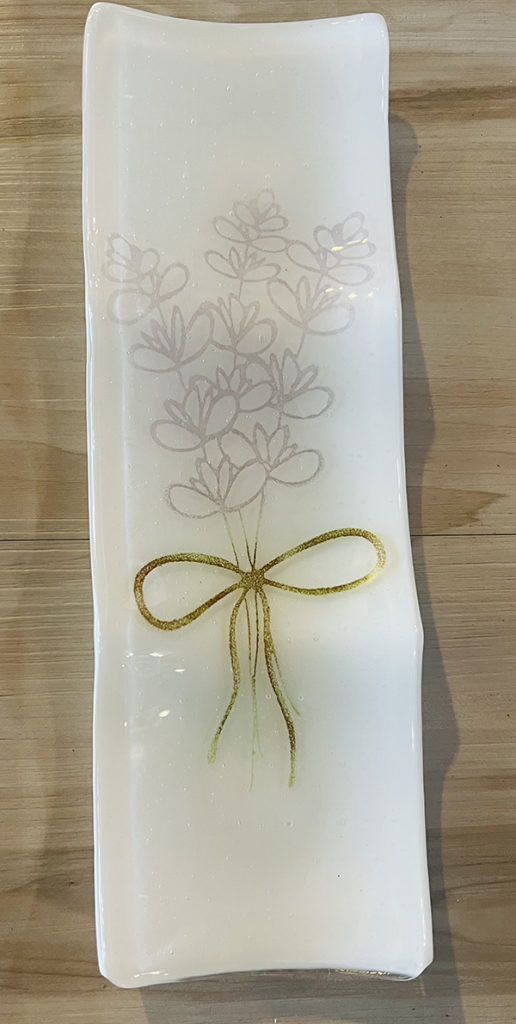 Cedarbrook Lavender Gift Shop at 120 W Washington Street is hosting talented glass artist Susan Zarit. Susan originally began her career as a French and History teacher. She then transitioned into advocacy for non-profits. Her passion, however, has always been in glass art and helping others. She now spends her time creating art. Her award-winning work has been sold nation-wide, as well as internationally. She makes custom stained and fused glass art. Proceeds from each sale benefit local charities.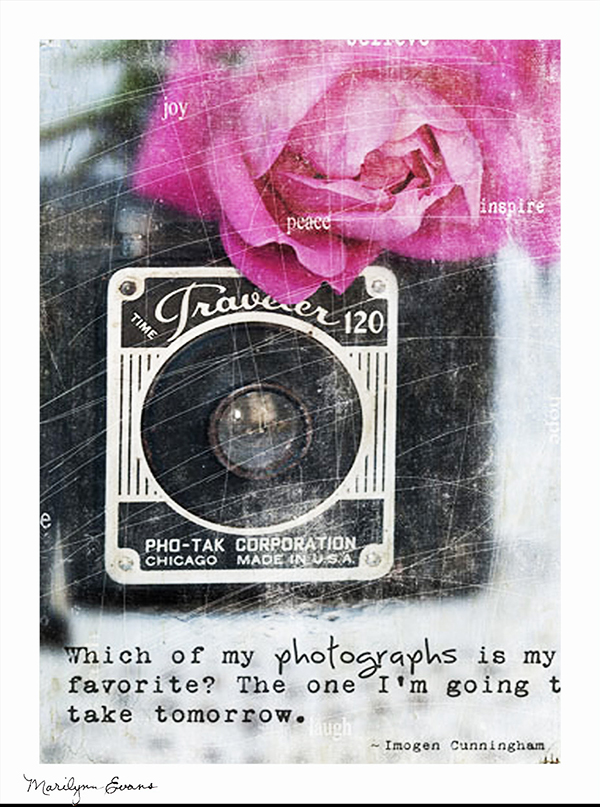 Blue Whole Gallery at 129 W Washington St. has "Picture This #26" as the Blue Whole Gallery was born 26 years ago in Sequim. The name comes from pilots flying over the area, referring to it as the blue hole in the clouds. It was changed, by our founders, to The Blue Whole Gallery in order to highlight the inclusion of many diverse art forms on display in the gallery. It began with just 14 artists and by the end of the first year, there were over 40. The Blue Whole Gallery is a co-op gallery with about 30 members. Members pay dues, work in the gallery and share in the different jobs the gallery requires. The Blue Whole benefits not only the members but also our community. The Gallery provides venues for other art forms such as the Olympic Peninsula Authors event, Writer's Read, where the local authors share their work with the community on a monthly basis. We highlight student artists each month and provide a scholarship to a local student each year. The Blue Whole also supports local non-profits by partnering with them in their fundraising activities. Coming up with a theme for our 26th anniversary fell to long time member, Mary Franchini, who agreed to take on the roll as curator of the event. "When I said I would curate the group show", Franchini said, "I had to come up with a theme. Thankfully, our lovely friend and volunteer Karen Teig came to my rescue! Karen found the 26th wedding anniversary is dubbed the Picture Anniversary. How perfect is that for an art gallery! This theme gives every member the opportunity to show the community one of their favorite pieces of work."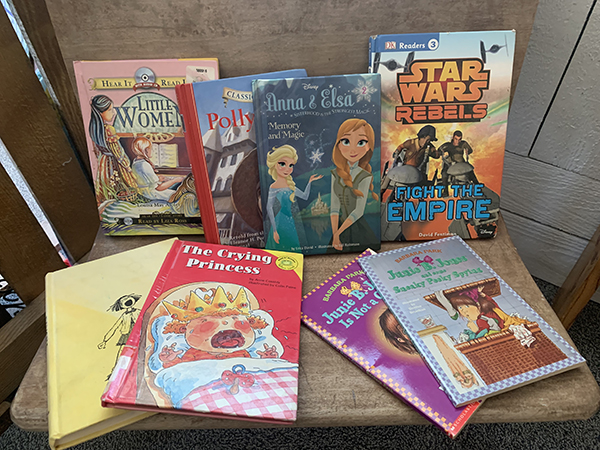 Pacific Mist – Books, Cards & Gifts at 122 West Washington Street is hosting a "Jump Into Summer Reading" sale, where I'll have a variety of used children's & young adult books for sale.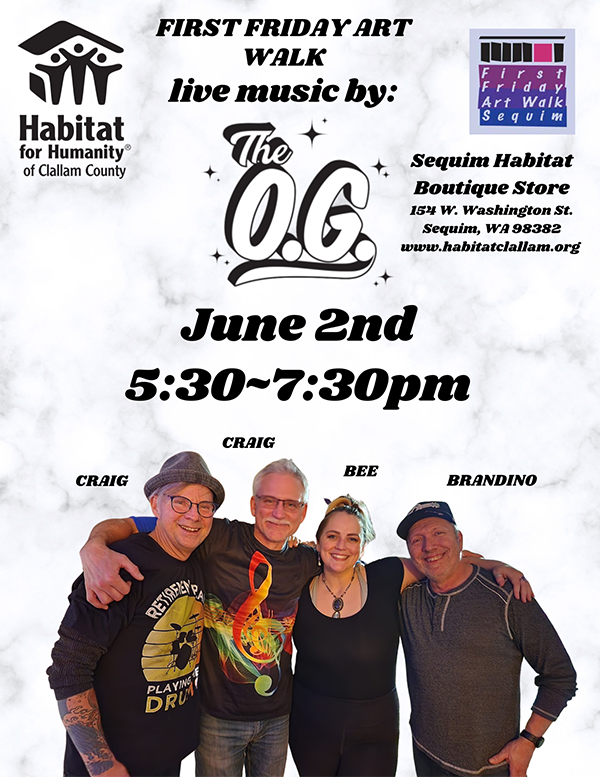 From 5:30 to 7:30 PM, Habitat for Humanity of Clallam County's Sequim Habitat Boutique Store at 213 E Washington St. has fabulous live music with OC!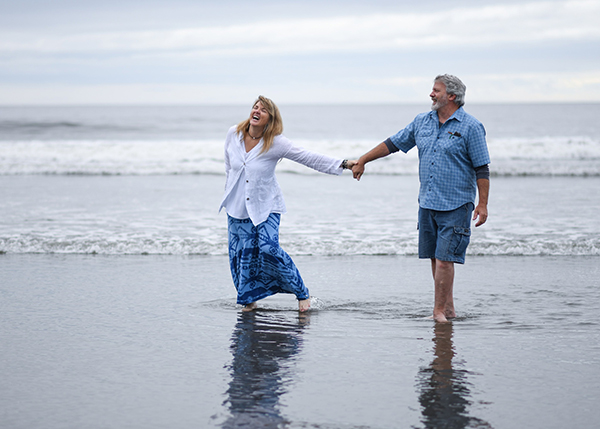 From 6:00 to 8:00 PM, Rainshadow Café at 157 West Cedar Street has live music with Dawn & Steve. Come sing your favorite songs with a full menu and drinks to enjoy. Some dancing is encouraged too.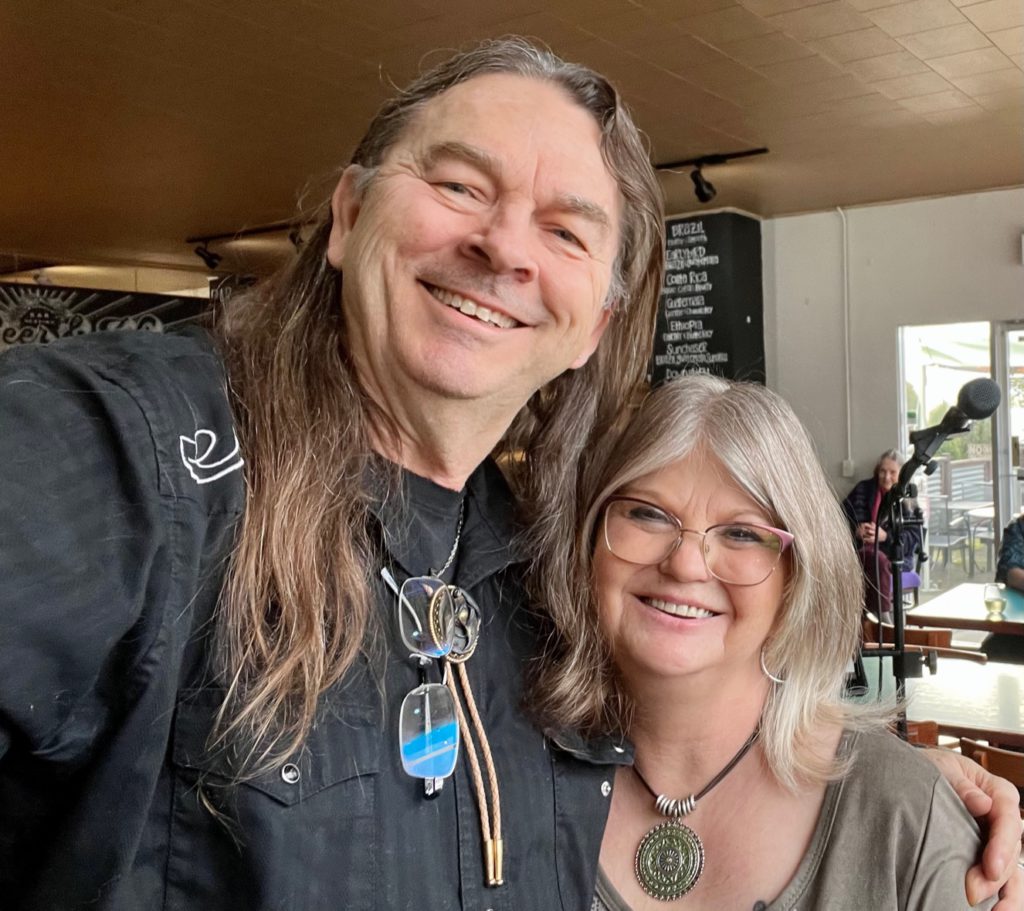 Wind Rose Cellars at 143 W Washington St. has live music with Cherrywood from 6 to 8 PM! This acoustic duo of Bob and Verna Allen, Cherrywood Music will do some acoustic classics, and acoustic versions of classic rock and country songs. There is sing along too! You know Bob of Black Diamond Junction. Also enjoy award winning artfully crafted wines and appetizing tidbits.
Soup in the Alley at 138 W Washington features a rotation of local artists, live music, and treats.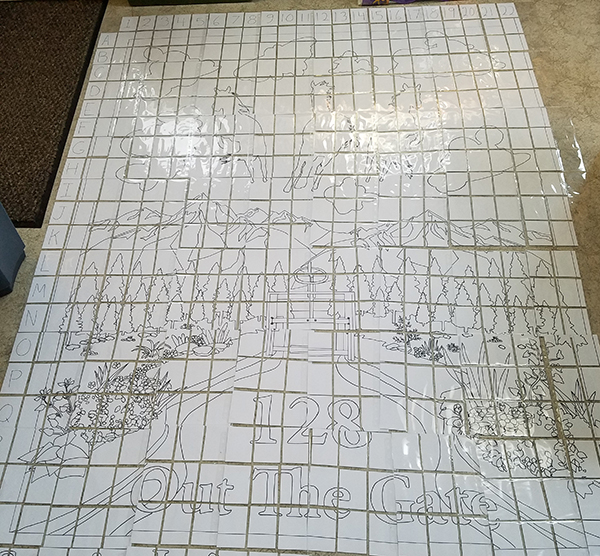 The City of Sequim and the City Arts Advisory Commission hosts the "Digital Origins; Artistic Expression Through Technology" art exhibition at the Sequim Civic Center at 152 W. Cedar Street. You can also discover the Sequim Irrigation Festival Community Art Project on display where the 128th festival logo has been colorized by community members in an amazing collaboration.
Olympic Theatre Arts at 414 N Sequim Avenue has the play "The Nerd" at 7:00 PM. Ticket information is at https://www.olympictheatrearts.org/ The hilarious dilemma of a young architect who is visited by a fellow ex-GI whom he has never met but who saved his life after he was seriously wounded in Vietnam. Willum is delighted when Rick shows up unexpectedly at his apartment on the night of his thirty-fourth birthday party. However, Rick's awkward manner and inappropriate behavior throw the occasion into shambles.
To create inclusion between venues, artists, and audience, everyone is encouraged to participate in the Art Walk's monthly themes as a fun community activity in any creative form they wish to express it. ­January is silver, February is red, March is green, April is pink, May is aqua, June is white, July is purple, August is yellow, September is blue, October is orange, November is brown, and December is gold.
Want to participate as a venue or artist on the Official First Friday Art Walk Sequim Map, Listing, and Website, please contact Renne Emiko Brock at renneemiko@gmail.com If you are an artist of any media, please get your information to Renne for publicity and opportunities.
Thank you very much for your support!