First Friday Art Walk Sequim
June 2, 5 – 8 p.m.
Various Venues in Sequim WA
June 2 Art Walk color theme is WHITE and the whole visible spectrum! White represents acceptance, open minds, pure and thoughtful actions, friendly impressions, and blank canvases that are receptive to any positive vision. Because white is actually all the colors of the rainbow, multi-color enchantment is in the air with blowing bubbles, the wearing of fairy wings, and spreading glittery pixie dust is encouraged! It is a chance to be magical, shiny, and show off every color!
First Friday Art Walk Sequim is a fun and free self-guided tour of local art venues in Sequim on the First Friday of every month from 5 – 8 p.m. Visit online at www.sequimartwalk.com as your resource to download and print your own map, find out what special events are happening, links, and how you can be part of art. Our mission is to create approachable and accessible art and cultural venues that encourage the community to connect and celebrate expression and diversity.
Initiated in 2006, the First Friday Art Walk Sequim is encouraging and educational arts event that is sponsored and produced by unique as you / Renne Emiko Brock.
June 2 special events during the First Friday Art Walk Sequim: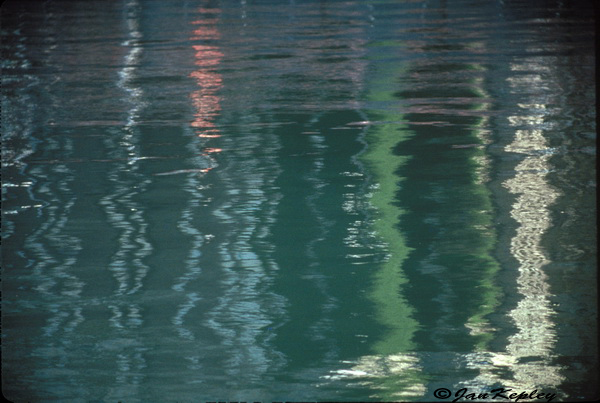 New Venue! Clallam Coworking at 502 S Still Road Suite #201 is featuring many local artists including Jan Kepley, at this new venue on the Sequim Art Walk.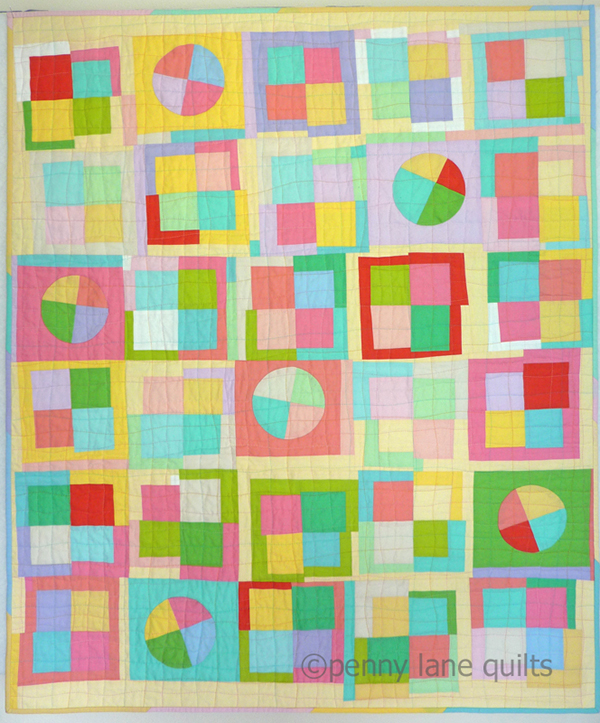 Lamb Farm Kitchen Shoppe at 272 W. Bell St, behind the Oak Table, presents award winning Sequim quilter Marla Varner. Her colorful designs will make you smile and delight in her hand stitching detail.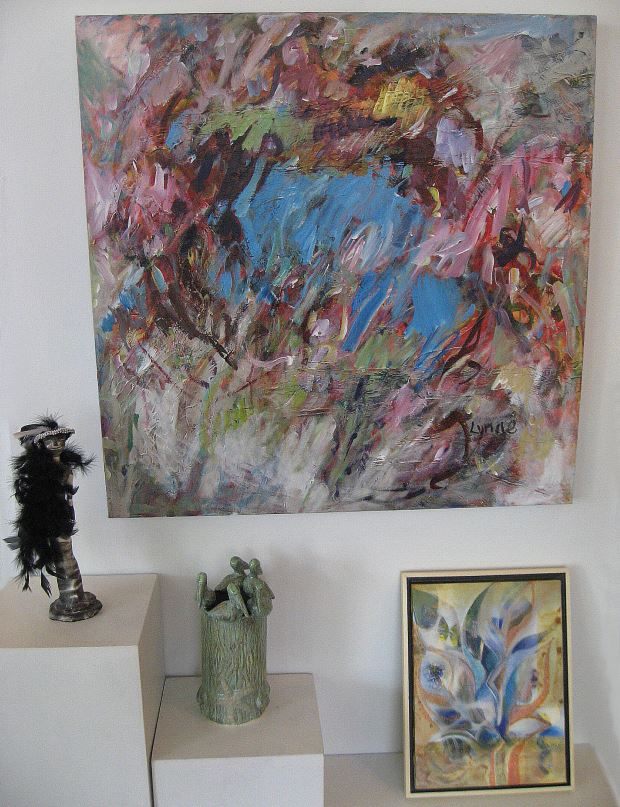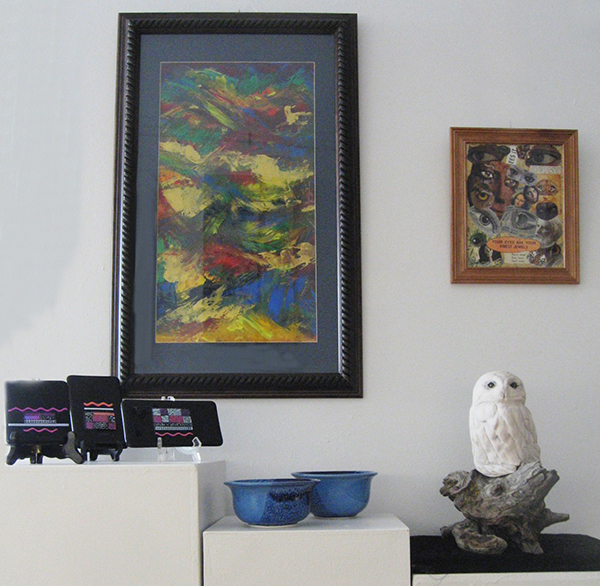 Blue Whole Gallery presents "20/20 – a Vision of Excellence" is a 20th Anniversary group show in the front windows curated by Nancy Lawrence, Greg Felando, and Bridget Baker at 129 W Washington St. On June 14, 1997, the Blue Whole Gallery, an artists' co-op with 26 members opened its doors. The gallery currently has 24 artists working with oil, acrylic and watercolor, mixed media, assemblage, photography, fused glass, ceramics, wood sculpture and turning, and jewelry.
The City of Sequim and the City Arts Advisory Commission Reception for "Piecing Together a Changing Planet" exhibition opens at 5:00 PM at the Sequim Civic Center at 152 W. Cedar Street.  The display has been touring the country since December 2014.  This is the only stop in the Pacific Northwest for the national exhibit and the last stop on the tour. The juried show of 26 art quilts was created by artists in Florida as a way to highlight a few of the many ways that America's 401 National Parks are being impacted by climate change, water pollution, air pollution, and other human-caused phenomena. Maya Schonenberger, the exhibit curator said, "the artists' goal is to help open people's eyes to the beauty of nature that surrounds them, and share their concern for its loss."  The artworks were created by members of Studio Art Quilt Associates (SAQA), a 3000-member national organization dedicated to promoting the art quilt through education, exhibitions, professional development, documentation, and publications.  Far from utilitarian quilts, traditionally used as bedcoverings, art quilts focus on layering, "thread painting," and graphic design, as well as stitching and piecing. The exhibit is sponsored by Sequim's City Arts Advisory Commission (CAAC) in partnership with the Olympic National Park.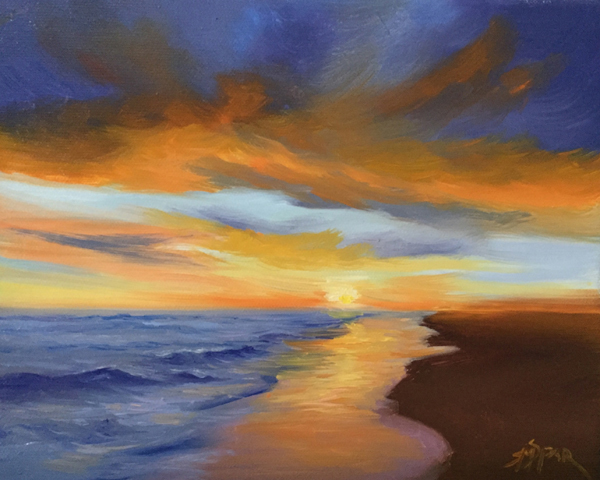 The Museum and Arts Center features a solo exhibition of painter and instructor Susan Spar at 175 W. Cedar St.
Want to participate as a venue or artist on the Official First Friday Art Walk Sequim Map, Listing, and Website, please contact Renne Emiko Brock at 360.460.3023 or renne@uniqueasyou.com If you are an artist of any media, please get your information to Renne for publicity and opportunities. Thank you!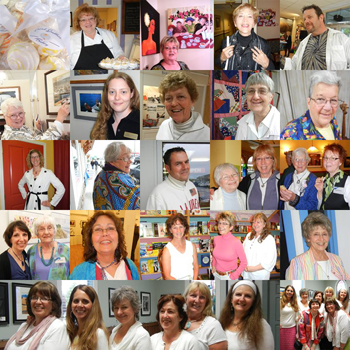 To create inclusion between venues, artists, and audience, everyone is encouraged to participate in the Art Walk's monthly themes as a fun community activity in any creative form they wish to express it. January is silver, February is red, March is green, April is pink, May is aqua, June is white, July is purple, August is yellow, September is blue, October is orange, November is brown, and December is gold.
Please join our Facebook Page http://www.facebook.com/sequimartwalk