October 7 First Friday Art Walk Sequim Color Theme is ORANGE! Orange is one of the brighter colors in fall as summer fades away. Orange is warm, spicy, energizing, appetizing, sweet, zesty, and inspires optimism and active participation. The hospitable hue of orange reminds us of cozy fires, snuggly seasonal sweaters, nesting and organizing, friendship made out of admirable interests, delightful sweets, encouraging teachers and mentors. You will find works of art and folks supporting the option to dress in shades of orange or spicy fall colors as they enjoy an evening on the town with friends and family.
First Friday Art Walk Sequim is a fun and free self-guided tour of local art venues in Sequim on the First Friday of every month from 5:00 – 8:00 PM. Visit online at SequimArtWalk.com as your resource to download and print your own map, find out what special events are happening, links, and how you can be part of art.
Initiated in 2006, the First Friday Art Walk Sequim is an encouraging and educational arts event that is sponsored and produced by Renne Emiko Brock. Our mission is to create approachable and accessible art and cultural venues that encourage the community to connect and celebrate expression and diversity.
Special Events for October 7: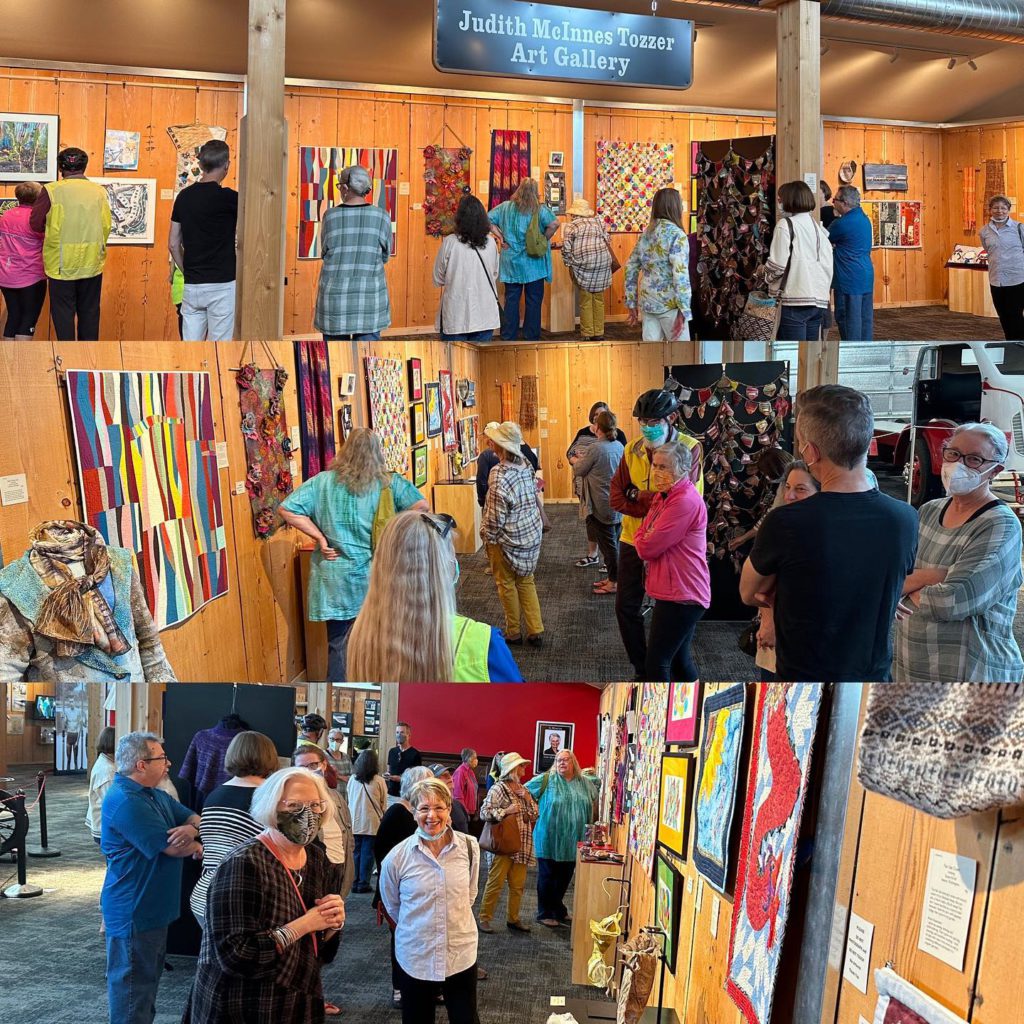 The 17th Annual North Olympic Fiber Arts Festival continues including the fiber arts exhibition "Interlaced Lore – Adventure, Fellowship, & Perseverance" at the Sequim Museum & Arts at 544 N Sequim Ave. During the Art Walk reception, many fiber artists and fiber arts advocates will be demonstrating their passion and artistry.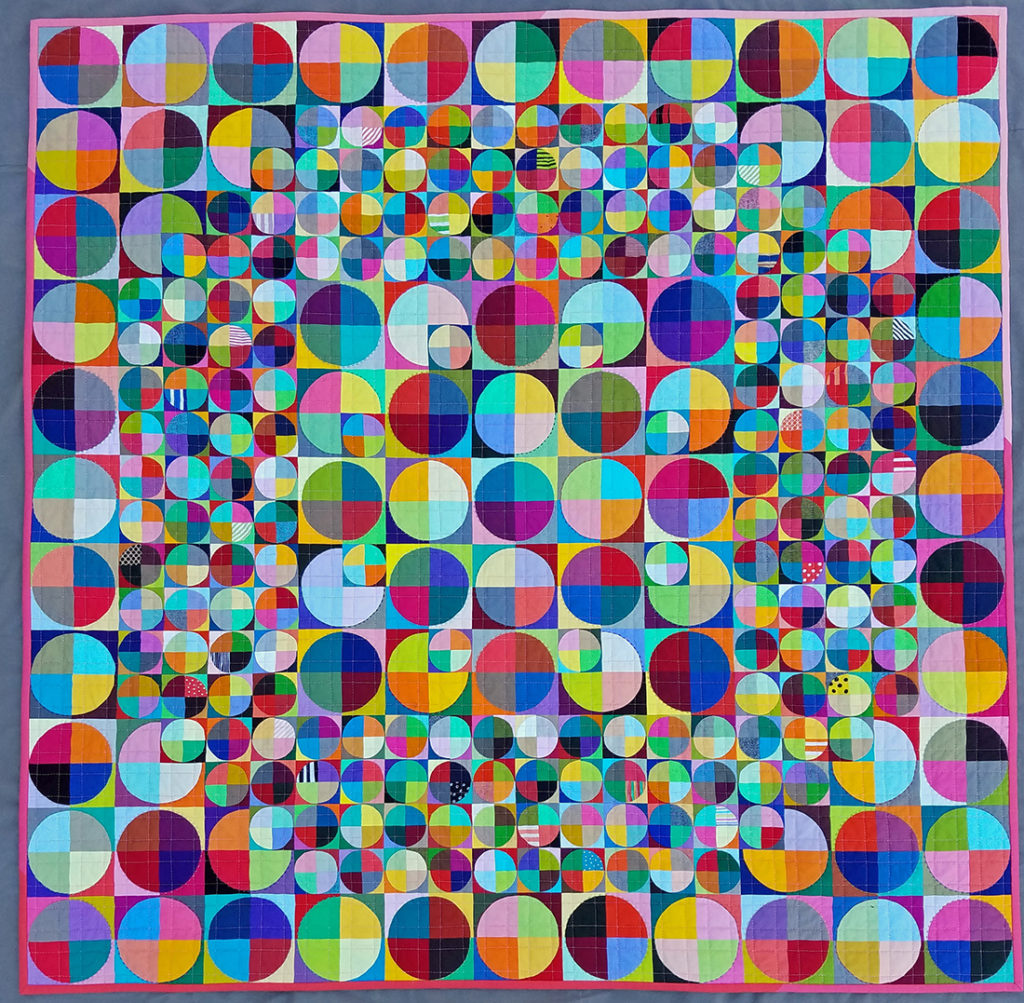 "Interlaced Lore – Adventure, Fellowship, & Perseverance" artists include Lora Armstrong, Libby Ballard, Lynn Baritelle, Holly Bliss, Renne Emiko Brock, Donna Lee Dowdney, Liisa Fagerlund, Susanne Foster, Jennifer Harris, Estelle Jackson, Lee E. Johnson, Susan Kroll, Robin Nelson, Jennifer O'Brien, Betty Oppenheimer, Pauline Schultz, Peggy St. George, Marla Varner, Chandra Wu, and Jean Wyatt.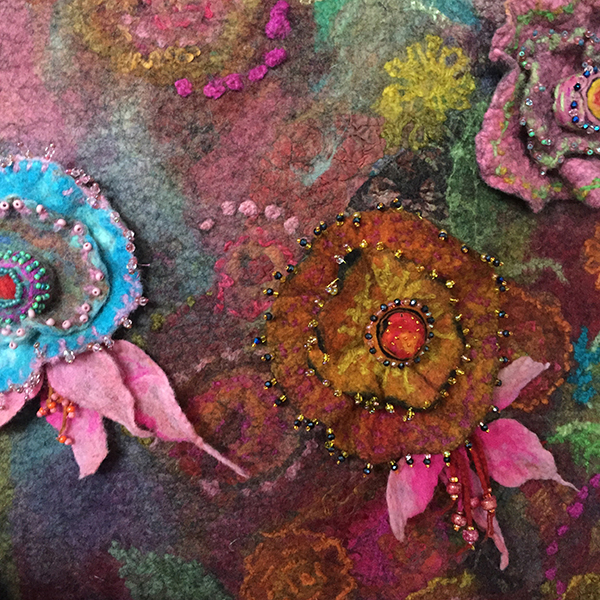 This fiber arts exhibition embraces fantastical and very true stories of endurance and friendship through heroic efforts, tests and trials, collaborations, and leading by example. The treasured gift of creativity is within all who seek it. No map can guide you as you craft it yourself through valiant efforts, tests, and epic dye mix takes. Gather fabric stashes, skeins of yarn, courageous companions, and wise mentors to prepare for this everlasting journey of fiber art. What legends of dedication, commitment to bound connections, intertwined myths, and persistence weave stories within your art?
The North Olympic Fiber Arts Festival is an opportunity to experience positive inclusion, creative expression, encouraged education, the economic enterprise of art, and fostering fiber arts. Join us for this interactive fiber arts event connecting to the community with activities like a museum exhibition, educational demonstrations of fiber processes, hands-on experiences for children and adults, Fiber Arts Market of local artists' work and fiber supplies, and information about local fiber activities, groups, businesses, and instructional resources.
Blue Whole Gallery at 129 W Washington St. features "Bow Wow" a special exhibit to support W.A.G. (Welfare for Animals Guild) which rescues and adopts out disadvantaged dogs in this area by donating proceeds from the sale of selected art pieces.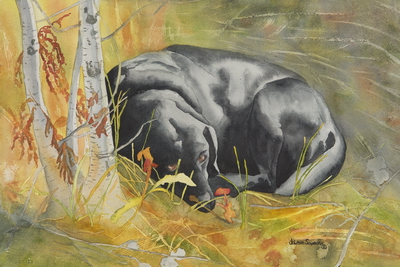 Veteran artists, ceramicist Janet Piccola and painter Patricia Starr will curate the windows with original fine art related to 'people's best friends, dogs.' Included in the exhibit are two and three-dimensional pieces, and jewelry.
Inside, there will be more artwork related to 'Bow Wow.' Members of the gallery invite the community to this special exhibit of fine art supporting a local Sequim cause.
Forage Gifts & Northwest Treasures at 121 W Washington Street features local artists and inspired gifts by our state and the Olympic Peninsula. The featured artist during the Art Walk is Susan Kelly-Killeen of Naturally Sooz. She does clay pottery and creates leaf design pottery inspired by nature and the leaves of the season. She will be there in person to speak on the process to make her leaf pottery. Her passion for clay and gardening has blended for a unique outcome with nature for functional pieces of art.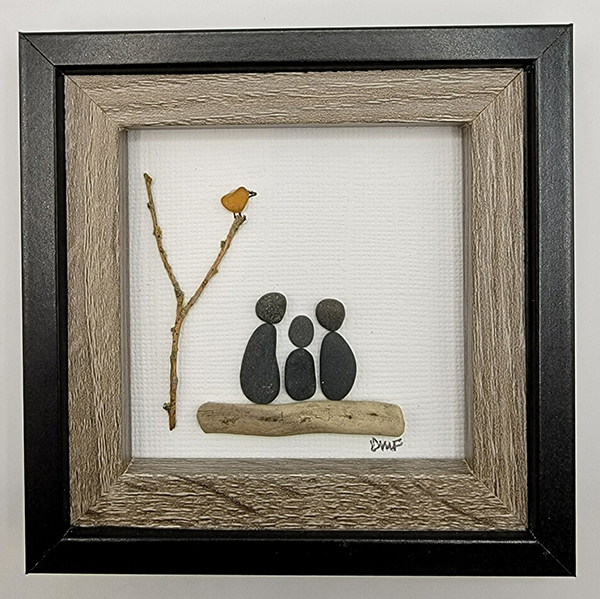 Pacific Mist at 122 W. Washington will be featuring SticksNStones "Wee Pebble Art" and Caitlin's Origami Creations during October's First Friday Art Walk. Diane has created endearing one of a kind original handmade "Wee Pebble Art" using itty bitty pebbles, driftwood, twigs, ferns, shells, and the tiniest of seaglass. Caitlin has expanded her origami creations from tiny hearts to now include original earrings and flying dinosaurs. October will feature Caitlin's origami pumpkins!

At the City of Sequim Civic Center at 152 W. Cedar Street, the City Arts Advisory Commission hosts at 5:00 to 7:00 PM the First Friday Open Music Jam. Bring your acoustic instrument and/or your voice and join us for an informal gathering of people who like to make music. Chairs provided. In the Karen Kuznek-Reese Gallery, the juried exhibition is "Solstice".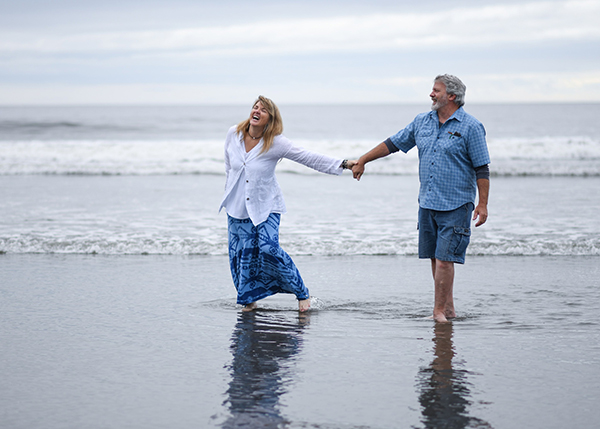 From 6:00 to 8:00 PM, Rainshadow Café at 157 West Cedar Street has live music with Dawn & Steve. Come sing your favorite songs with a full menu and drinks to enjoy. Some dancing is encouraged too.
From 5:00 to 7:30 PM, Habitat for Humanity of Clallam County's Sequim Habitat Boutique Store at 213 E Washington St. has fabulous live music with OC!
Sequim Spice and Tea at 139 W Washington St. has unique art including glass, pottery, illustration, and photography of local artists. You can also find artful, creative tea blends, colorful and fun teapots and cups, and cheerful culinary gifts.
Locally created gifts don Cedarbrook Lavender Gift Shop at 120 W Washington Street has delightful farm fresh lavender creations, treats, and inspired vintage décor items.
Wind Rose Cellars at 143 W Washington St. enjoy award winning artfully crafted wines and appetizing tidbits. From 6:00 – 8:00 PM, MIXED COMPANY, features Jon Faverty on the violin, Karen Faverty on the bass and Irish whistle and Bob Warner on the guitar. An energetic merging of guitar, bass and violin, blended into a wide range of genres, creating unique styles of folk, jazz, Irish, bluegrass and sweet classics from around the world. You'll enjoy MIXED COMPANY versions of songs by Django Reinhardt, Bill Monroe, Vassar Clemons, George Gershwin, Hoagie Carmichael, Jay Unger, Cole Porter and more. Get ready for a "Mixed" playing palette for your listening pleasure!
Soup in the Alley at 138 W Washington features a rotation of local artists, live music, and treats.
Want to participate as a venue or artist on the Official First Friday Art Walk Sequim Map, Listing, and Website, please contact Renne Emiko Brock at 360-460-3023 or renneemiko@gmail.com If you are an artist of any media, please get your information to Renne for publicity and opportunities. Thank you for your support!
To create inclusion between venues, artists, and audience, everyone is encouraged to participate in the Art Walk's monthly themes as a fun community activity in any creative form they wish to express it. January is silver, February is red, March is green, April is pink, May is aqua, June is white, July is purple, August is yellow, September is blue, October is orange, November is brown, and December is gold.
Please join our Facebook Page http://www.facebook.com/sequimartwalk