First Friday Art Walk Sequim is a fun and free self-guided tour of local art venues in Sequim on the First Friday of every month from 5 – 8 p.m. Visit online at SequimArtWalk.com as your resource to download and print your own map, find out what special events are happening, links, and how you can be part of art. Our mission is to create approachable and accessible art and cultural venues that encourage the community to connect and celebrate expression and diversity.
November 3 Art Walk Color Theme is BROWN! Brown is the color of fall harvest and abundance, the turning of the leaves, and seasonal spicy treats. Brown represents solid assemblies, family trees with deep roots and supportive branches, community minded activities, comforting homesteads, and steadfast alliances. You will find works of art and folks supporting the option to dress in shades of bountiful brown or representations of hearth and harvest as they enjoy an evening on the town with down to earth friends and family.
Special events November 3: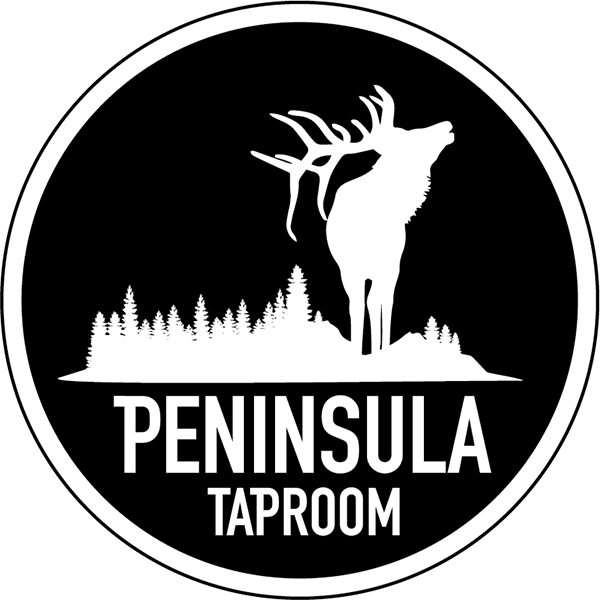 New Venue to the Art Walk! Discover tasty crafted brews and treats at the Peninsula Taproom located on North 2nd Avenue at 210 W. Washington St., Suite 4.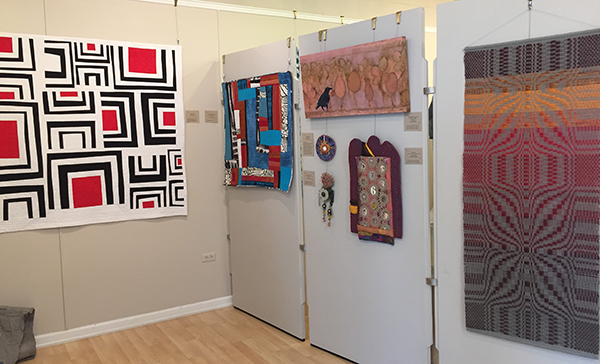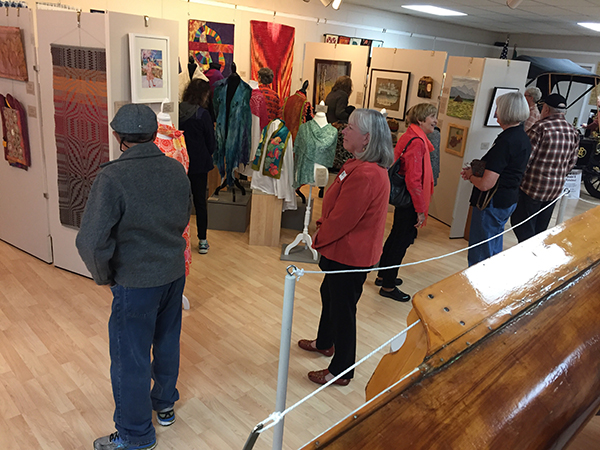 "Threads Count – Textiles, Technology & Tales" demonstrations and reception of the fiber arts exhibition and filmmaker Andrea Love will be sharing her fiber film making craft at the Sequim Museum & Arts at 175 W Cedar St. Sequim WA. "Threads Count" exhibition validates the advancement of civilization, culture, and community through fiber works that expose the application of innovations in art and science while also creatively expressing the thoughtful tales and ties that bind us together. Balancing aesthetics and utility, fiber art creators manifest meaningful stories with stitches, advocate through Craftivism, and empower inclusion by making efficient and / or exquisite objects that educate, unify, and inspire. The "Threads Count" exhibition artists includes Carolyn Abbott, Joyce Alford, Lynn Aleta Baritelle, Alex Borgen, Renne Emiko Brock, Mary Ann Clayton, Kathie Cook, Anne Davies, Marca Davies, Michele Delli Gatt, Lauralee DeLuca, Carolyn Doe, Donna Dowdney, Liisa Fagerlund, Marijane Figg, Susanne Foster, MarySue French, Carol Geer, Janet Green, Pamela Hastings, Marilyn Hiestana, Pat Herkal, Leslie Hoex, Kathy Hogan, Erica Iseminger, Estelle Jackson, Christiane Johnson, Lee Johnson, Marge Kepner, Susan Kroll, Mary Liebsch, Connie Lobo, Kathy Martin, Serena Mylchreest, Sherry Nagel, Susan Nylander, Ilse Osier, Patti Pattison, Jennifer Pelikan, Kim Perkins, Barbara Ramsey, Diane Ross, Susan Savage, Allison Sell, Gloria Skovronsky, Peggy St. George, Sue Thompson, Marla Varner, Nancy Wilcox, Diane Williams, and Beth Witters. Engage with several of the fiber artists and enjoy active demonstrations of their artful skills.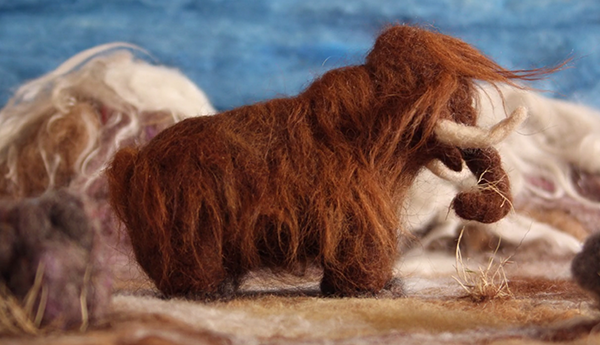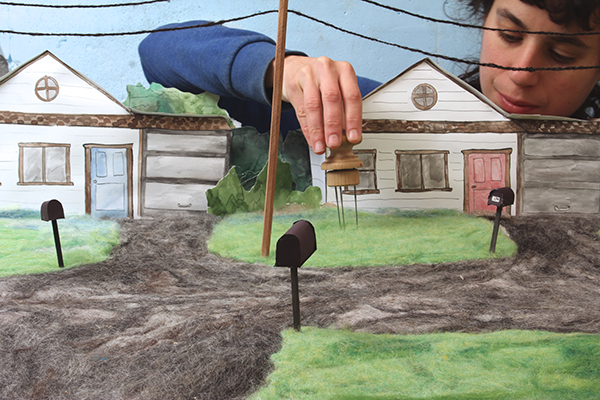 Filmmaker Andrea Love will share her films and behind the scenes stories, puppets, props, and fiber fun for the audience. Films include Tribeca Film Festival Official Selection "Fear" and real stories told by real puppets like "Revolution", "Boulton Farm", Finnriver Cider's "Handcrafted Love", "Bazaar Girls", and many more. Andrea graduated with a Bachelor of Fine Arts from Hampshire College in 2010, concentrating in film studies and sustainable agriculture. For the past five years, she has been living in Port Townsend, Washington, working on organic farms and teaching herself the tedious and addicting craft of traditional animation.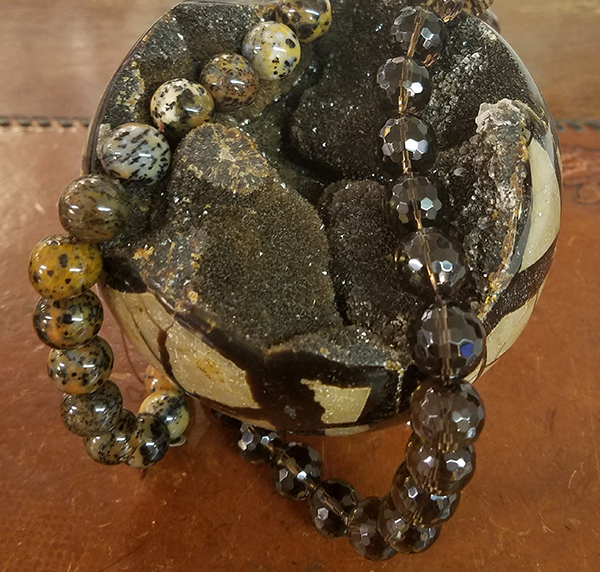 Paulette Hill, Gail Mclain, and D'Ann Gonzales will be doing jewelry making demonstrations at R&T Crystals and Beads at 158 E Bell St. with a special store wide sale. And, cookies!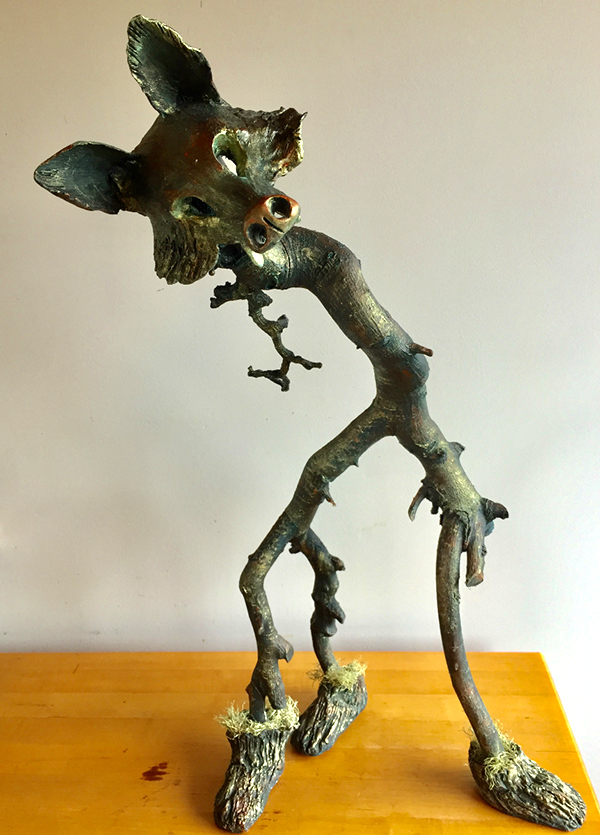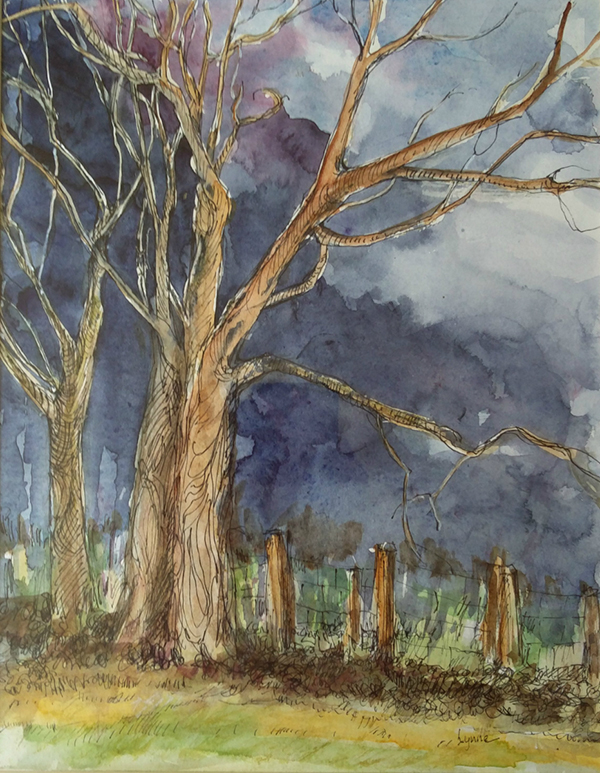 To celebrate the season of harvest, Blue Whole Gallery presents a group show titled "Out of the Woods" at 129 W Washington St. The title of the exhibit "Out of the Woods" relates to the connection of fine works of art to humble earth source materials and the changes that results due to human imagination and skill. These results bring about creative examples of flower and fauna due to the natural objects found in the woods. The curators of the group show, Nancy Lawrence, 2D and 3D artist, and Gregory Felando, ceramic artist, will showcase the rich variety of art with contrasting styles and media.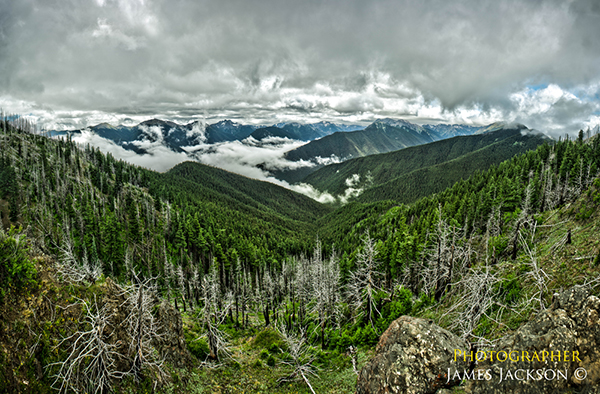 Nourish has on display James Jackson's photography with a reception starting at 4 PM at 1345 S Sequim Ave. They offer small complimentary appetizers and the full bar will be open for guests to enjoy as they mingle and chat with James. From James' artist statement, "By striving to create striking photographs of the places I visit, and by sharing those images with others, I hope to assist in bringing knowledge and understanding of the beautiful, fragile and transitory nature we all must join together to preserve."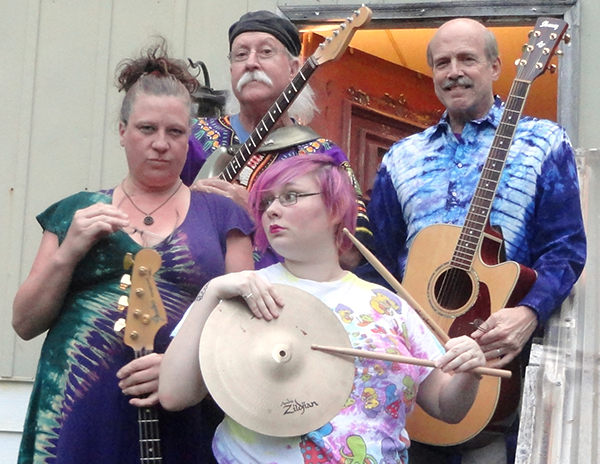 Dreamsickle takes the stage at 5:15 to 7 PM at the Olympic Theatre Arts Center, 414 N, Sequim Ave. Admission is free, concessions and beverage bar will be open. Three seasoned musicians who were in the band for OTA's 2014 production of "Summer of  Love", stayed together and gigged from Chimicum to Port Angeles. Dreamsickle promises a fresh and creative trip back in time to an exciting rocking genre drawing from the 60's to the present.
Fiber fun by local artists with handcrafted works and artful up-cycled items at The Bag Ladies of Sequim at 161 W Washington Street. All of their creations are one of a kind items that are handmade with several artists' works for sale in the shop.
Local Yarn Shop at 213 E Washington St. hosts live music and motivating fiber arts demonstrations.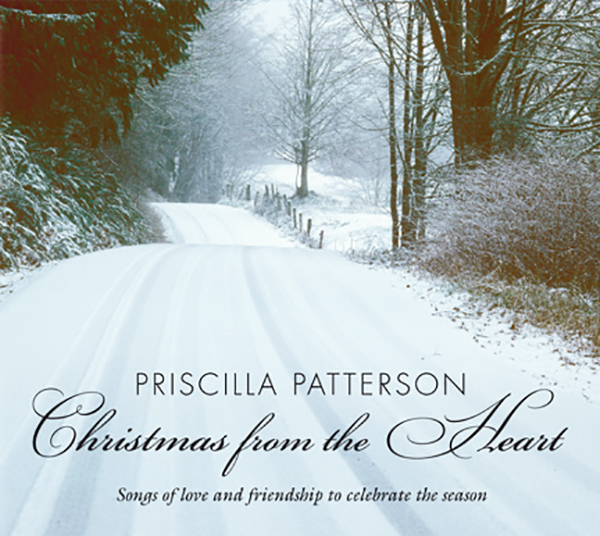 Pacific Pantry at 229 S Sequim Ave. hosts painter and singer Priscilla Patterson. She will have her new CD "Christmas from the Heart" featuring songs of love and friendship to celebrate the season.
Lamb Farm Kitchen Shoppe at 272 W. Bell St, behind the Oak Table, presents artist Carrie Rodlend.
Bring your dancing shoes 7 to 9 PM! Wind Rose Cellars at 143 W Washington St. hosts Joy in Mudville, a mixture of rock with originals and enjoy award winning artfully crafted wines with appetizing tidbits.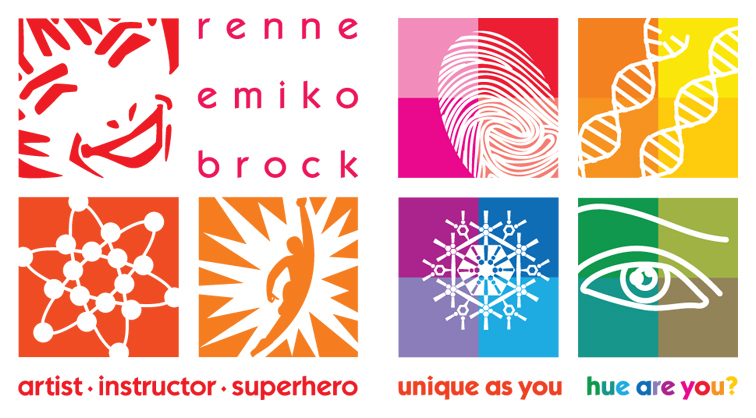 This encouraging and educational arts event is sponsored and produced by unique as you / Renne Emiko Brock.
Want to participate as a venue or artist on the Official First Friday Art Walk Sequim Map, Listing, and Website, please contact Renne Emiko Brock at 360-460-3023 or renne@uniqueasyou.com If you are an artist of any media, please get your information to Renne for publicity and opportunities. Thank you!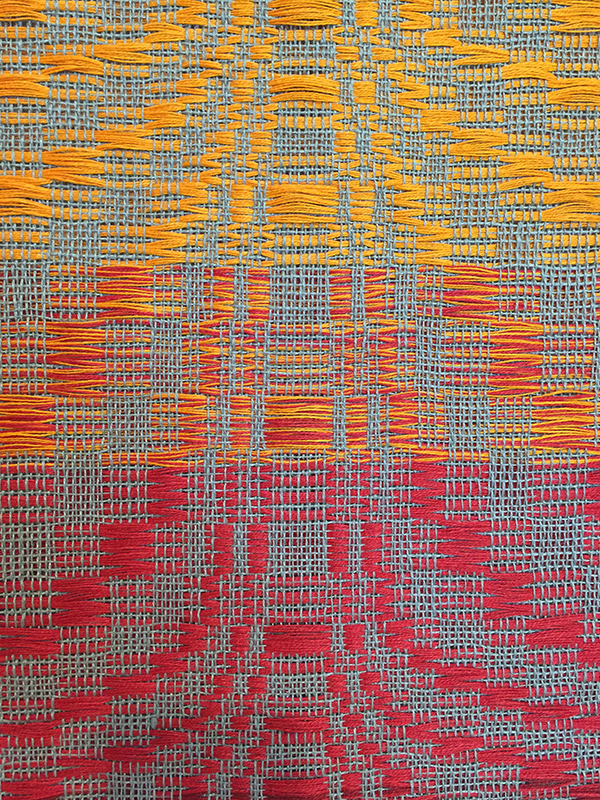 To create inclusion between venues, artists, and audience, everyone is encouraged to participate in the Art Walk's monthly themes as a fun community activity in any creative form they wish to express it. January is silver, February is red, March is green, April is pink, May is aqua, June is white, July is purple, August is yellow, September is blue, October is orange, November is brown, and December is gold.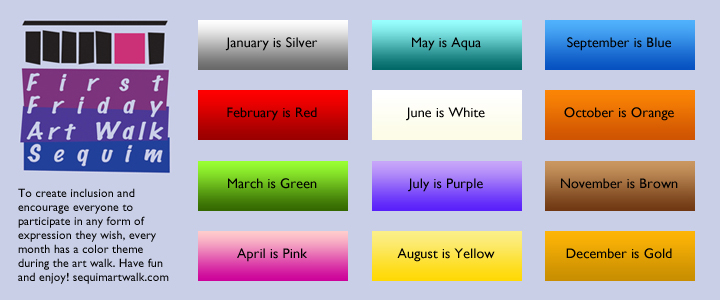 Please join our Facebook Page
http://www.facebook.com/sequimartwalk