First Friday Art Walk Sequim
December 4, 5 – 8 p.m.
Various Venues in Sequim WA
www.sequimartwalk.com
December 4 Art Walk Color Theme is GOLD! Gold is the color of our star Sol as we celebrate the Winter Solstice and the return of the sun during December. The bright, shiny color of gold represents rekindled optimism, lifelong relationships, kindhearted deeds, wealth, adoration, and warm gatherings. You will find works of art and folks supporting the option to dress in shades of gold or interpretations of this festive time of year to celebrate harmony, illumination, and hope as they enjoy an evening on the town with family, friends, and guests who join our welcoming community.
First Friday Art Walk Sequim is a fun and free self-guided tour of local art venues in Sequim on the First Friday of every month from 5 – 8 p.m. Visit online at www.sequimartwalk.com as your resource to download and print your own map, find out what special events are happening, links, and how you can be part of art. Our mission is to create approachable and accessible art and cultural venues that encourage the community to connect and celebrate expression and diversity.
This encouraging and educational arts event is sponsored and produced by unique as you / Renne Emiko Brock-Richmond.
Special events on December 4:
Santa and Mrs. Claus will be strolling the sidewalks to share holiday cheer!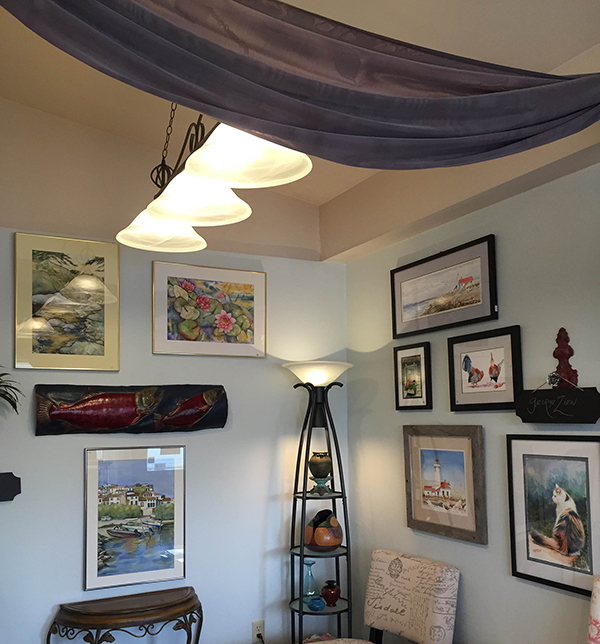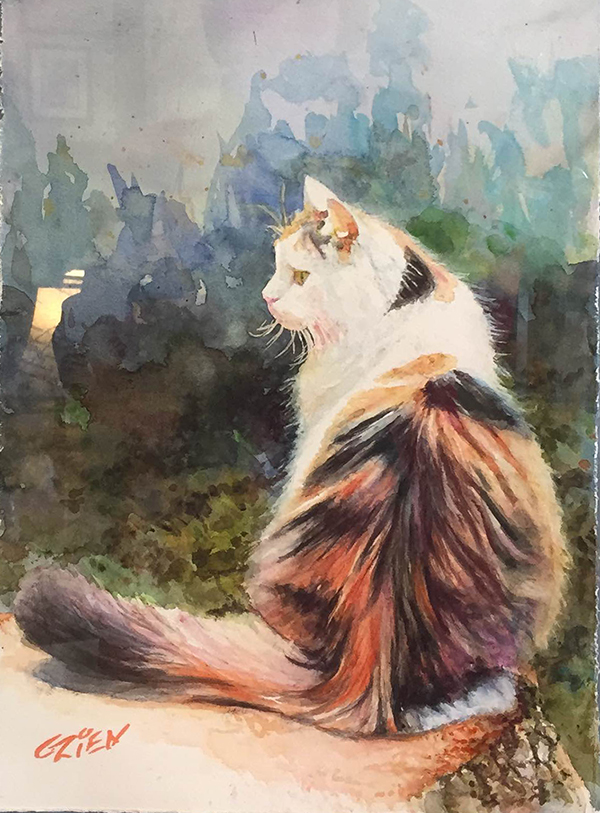 New Venue on the Art Walk! Mia Bella at 130A N 3rd Ave. has joined the Art Walk showcasing gift giving artwork by George Zien, Pat Gordon, Pam Kauffman, Pricilla Patterson, J.P. Lee, and Yeti ranging from water color, acrylic, ink work and metal work. Start the season of festivities at Mia Bella with holiday refreshments and handmade goodies!
New Venue on the Art Walk! Olympic Lavender Co. at 120 W Washington St. has their grand opening for their new downtown shop during the Art Walk. They are an USDA Certified Organic lavender farm, make all of their own products, and an "Olympic Lavender Heritage Farm" that is 20 year old.
Art Walk finale reception for Gallery on the Walls which showcases Sally Cays and Patricia Taynton at 128 E Washington St. inside the Sequim Vision Center. Gallery on the Walls has been an excellent venue with stunning works by Sally and Patricia with creative gifts and artwork.
Live Rock, Blues, and original music with Jake Reichner with award winning artfully crafted wines at Wind Rose Cellars at 143 W Washington St.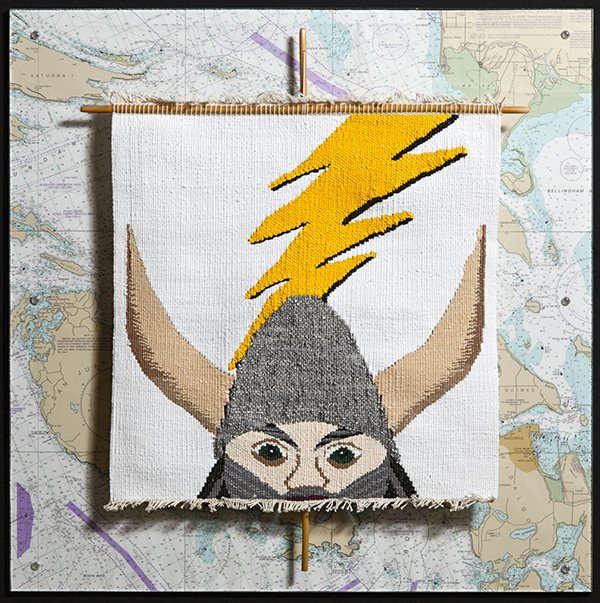 Spun into gift giving gold! Discover art and gifts created by the hands and hearts of local fiber artists at the Museum & Arts Center at 175 W Cedar St. Find something for yourself or an one-of-a-kind present of fine art, wearable art, accessories, housewares, yarn, fleece, and fuzzy fun.
Hart's Fine Books at 161 W Washington St. welcomes author Jonathan Evison 5 to 6:15 p.m., signing his latest novel "This is Your Life, Harriet Chance!" Evison's novels "All About Lulu", "West of Here" set around the Elwha Dam, and "The Revised Fundamentals of Caregiving", soon to be a film starring Paul Rudd, are also in stock for purchase and signing. Later in the evening on the baby grand from 6 to 8 p.m., Burke Garrett brings verve to selections from the years when Harriet Chance would have been in her prime. Burke Garrett started his first band in 1955 at age 16.  He continued to refine the "Burke Garrett Orchestra" for nearly 15 years, travelling throughout the NW territory playing swing music, blues and jazz. After a career ranging from concert promotion to resort marketing, he now devotes his time to playing and singing the classic evergreen songs from the Great American Songbook.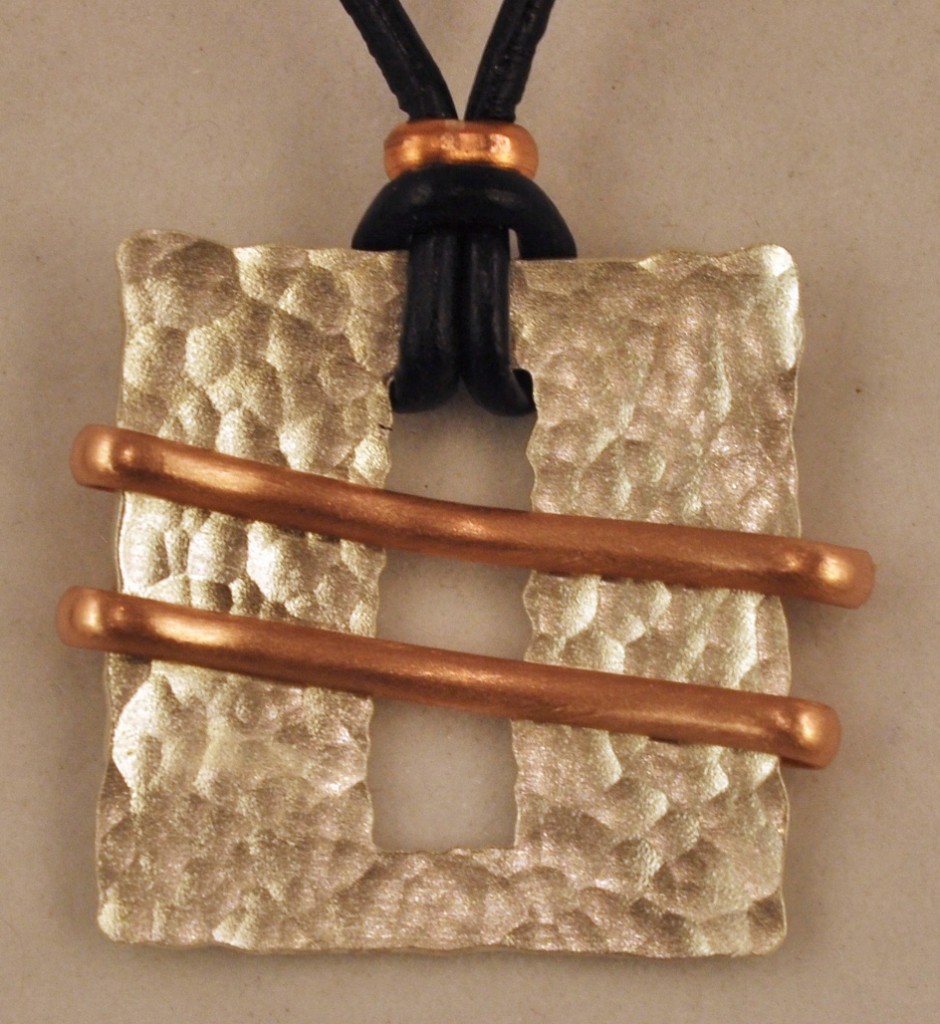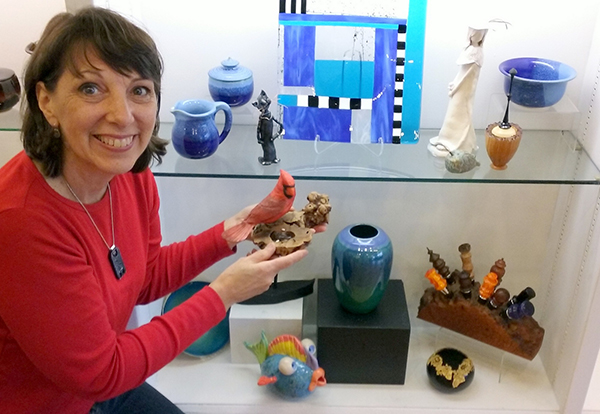 Blue Whole Gallery at 129 W Washington St. presents their "Annual Holiday Group Show" filled with a wonderful selection of original art and unique gifts. Choose from paintings, photographs, ceramics, pottery, fused glass, Holiday cards and ornaments, jewelry, fiber art, sculpture of wood, drift wood, gourd, mixed media, and more created by Blue Whole Gallery artists.
A Dropped Stitch at 136 S 2nd Ave. showcases local fiber artists and instructors in a shop full of amazing fiber, yarn, and classes for holiday gifts and a lifetime of creative enjoyment.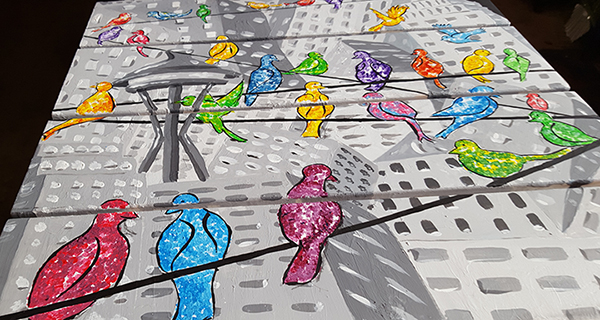 Enjoy Craig Robinson's delightful hand painted furniture and artwork at Sequim Spice and Tea at 139 W Washington St. and try a sample of their seasonal teas.
Todd Fisher's playful and vibrant artwork is on display at Rainshadow Roasting Company and enjoy local micro-roasted coffee and art at 157 W Cedar St.
That Takes the Cake inspires holiday cheer with colorful cupcakes that are art at 171 W Washington St.
Inspire art in the young with creative toys at Dungeness Kids Co. at 163 W. Washington St.
The City of Sequim CAAC hosts a tree lighting event 4 to 6 p.m. at the City Hall Civic Center at 152 W Cedar St.
Enjoy these venues during the First Friday Art Walk including Olympic Theatre Arts (OTA) at 414 N. Sequim Ave., R&T Crystals and Beads at 158 E Bell St., Alder Wood Bistro at 139 W Alder St., Cedarbrook Lavender at 134 1/2 W Washington St., Pacific Pantry at 229 S Sequim Ave., Nourish at 1345 S Sequim Ave. South of HY101, Heather Creek at 122 W Washington St., Galare Thai at 120 W Bell, Solar City's Tesa Boutique & Tanning Retreat at 135 W Washington St., Fieldnotes at 123 E Washington St., Local Yarn Shop at 213 E Washington St., and Sequim's Sunshine Café at 145 W Washington St.
To create inclusion between venues, artists, and audience, everyone is encouraged to participate in the Art Walk's monthly themes as a fun community activity in any creative form they wish to express it. ­January is silver, February is red, March is green, April is pink, May is aqua, June is white, July is purple, August is yellow, September is blue, October is orange, November is brown, and December is gold.
Thank you for your support and if you want to learn more or find out how you can participate on the First Friday Art Walk Sequim, please contact Renne Emiko Brock-Richmond at 360.460.3023 or renne@uniqueasyou.com
Please like our Facebook Page