First Friday Art Walk Sequim
June 3, 5 – 8 p.m.
Various Venues in Sequim WA
www.sequimartwalk.com
June 3 Art Walk color theme is WHITE and the whole visible spectrum! White represents open minds, blank canvases that are receptive to any vision, friendly impressions, and pure and thoughtful actions. Embrace magical delight! Because white is actually all the colors of the rainbow, multi-color enchantment is in the air with blowing bubbles, the wearing of fairy wings, and spreading glittery pixie dust is encouraged!
First Friday Art Walk Sequim is a fun and free self-guided tour of local art venues in Sequim on the First Friday of every month from 5 – 8 p.m. Visit online at www.sequimartwalk.com as your resource to download and print your own map, find out what special events are happening, links, and how you can be part of art. Our mission is to create approachable and accessible art and cultural venues that encourage the community to connect and celebrate expression and diversity.
Initiated in 2006, the First Friday Art Walk Sequim is encouraging and educational arts event that is sponsored and produced by unique as you / Renne Emiko Brock-Richmond.
June 3 special events during the First Friday Art Walk Sequim: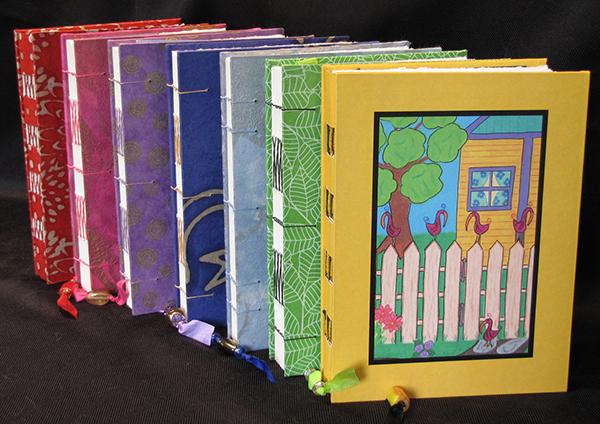 New venue to the Sequim Art Walk! Welcome Forage Gifts & Northwest Treasures "A Sequim-Centric Gift Shop" at 121 W. Washington St. on the Art Walk that includes local favorites like Ross Hamilton and Jean Wyatt.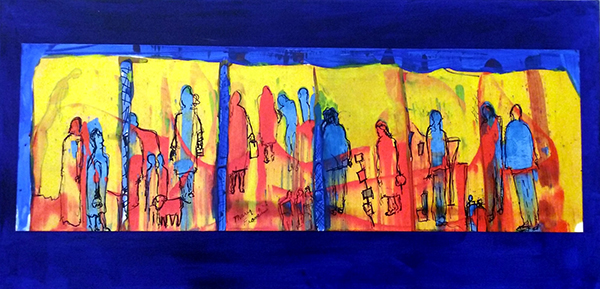 "Twenty Eight Shades of Blue" is curated by artist Karin Anderson to celebrate Blue Whole Gallery's 19th Birthday at 129 W Washington St. On June 14, 1997, the Blue Whole Gallery, an artists' co-op with 26 members, opened its doors. The gallery currently has 28 artists working with oil, acrylic and watercolor, mixed media, assemblage, photography, fiber art, fused glass, metal sculpture, ceramics, wood sculpture and turning, and jewelry.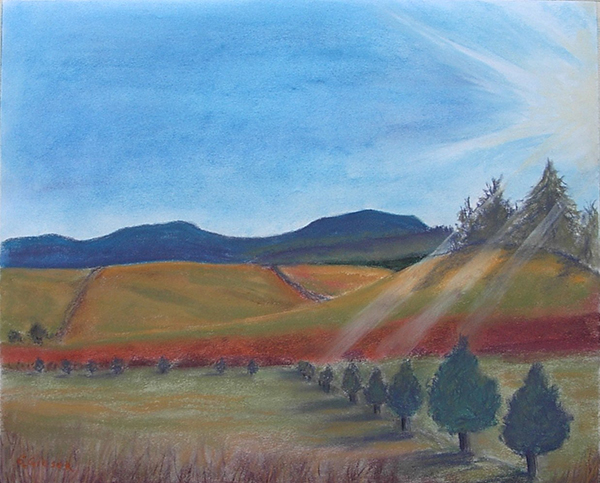 The "Art in the Library" exhibit features the work of Eileen Gieser with a reception at 6:00 PM at the Sequim Branch Library at 630 North Sequim Avenue. Howly Slim and Sandy Summers musical performing at 6:30 PM. Slim and Summers' original bluegrass-inspired tunes take listeners on a journey through everyday America, with themes that include, according to Slim himself: "Trains, tramps, tree planters, small towns, big cities, roads, boulevards, hobo jungles, skid row streets, loneliness, happiness, madness, longing, waitresses, good love, bad love, love gone wrong, corny, liberal, redneck, and heartache."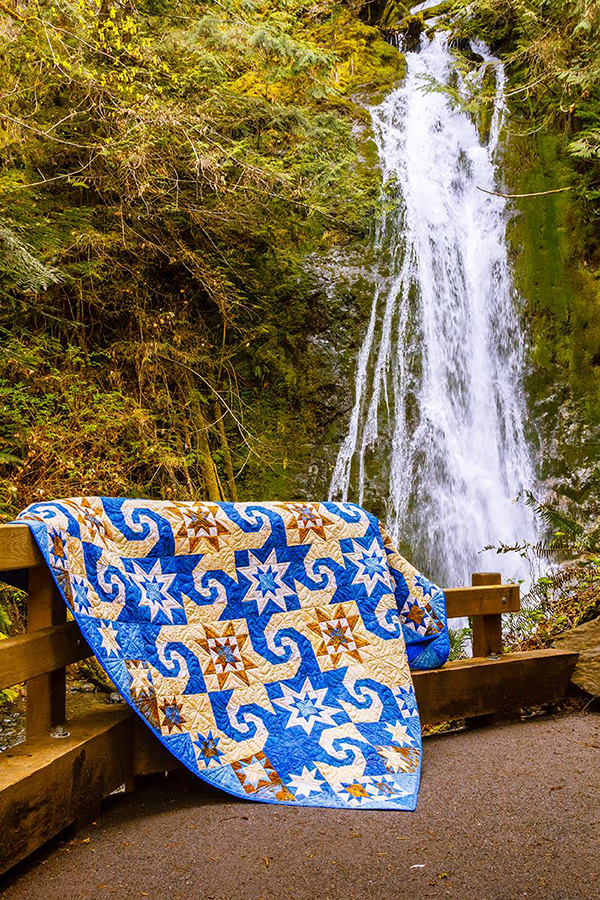 View the Sunbonnet Sue Quilt Club's "Pathways Through the Stars" 2016 Raffle Quilt at That Takes the Cake at 171 W Washington St. $1 tickets are for sale on this quilt pieced by 20 club members and quilted by Alanna Levesque.
Olympic Theater Arts at 414 N Sequim Ave. has an evening of Patty Davis hosting karaoke.
The Museum and Arts Center features the "Sequim Irrigation Festival" exhibition which is a mix of festival history and variety of local artists at 175 W. Cedar St.
Mia Bella at 130A N 3rd Ave. features art by George Zien, Pat Gordon, Pam Kauffman, Pricilla Patterson, Brim Leal, J.P Lee, and Josh 'Yeti" Wright.
R&T Crystals and Beads will have sparkling jewelry demonstrations from Paulette Hill and Gail McLain at 158 E Bell St.
Wind Rose Cellars at 143 W Washington St. hosts Jake Reichner who sings and writes most of his own acoustic rock songs with award winning artfully crafted wines with appetizing tidbits.
Want to participate as a venue or artist on the Official First Friday Art Walk Sequim Map, Listing, and Website, please contact Renne Emiko Brock-Richmond at 360.460.3023 or renne@uniqueasyou.com If you are an artist of any media, please get your information to Renne for publicity and opportunities. Thank you!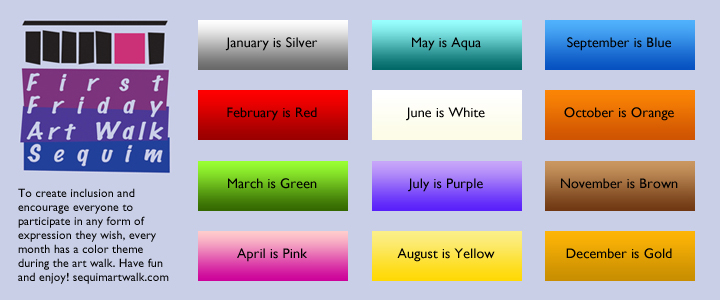 To create inclusion between venues, artists, and audience, everyone is encouraged to participate in the Art Walk's monthly themes as a fun community activity in any creative form they wish to express it. January is silver, February is red, March is green, April is pink, May is aqua, June is white, July is purple, August is yellow, September is blue, October is orange, November is brown, and December is gold.
Thank you for your support and if you want to learn more or find out how you can participate on the First Friday Art Walk Sequim, please contact Renne Emiko Brock-Richmond at 360.460.3023 or renne@uniqueasyou.com
Please join our Facebook Page