First Friday Art Walk Sequim
February 3, 5 – 8 p.m.
Various Venues in Sequim WA
SequimArtWalk.com
You need art to have heart! An evening filled with love, passionate pursues, red apparel, warm hearts, the virtues of fine wine, chocolate and sweet treats. February's First Friday Art Walk Sequim embraces RED as the theme color that represents heartfelt forte, vehement affection, driven leadership, active endeavors, and intense jubilation. It is also National Wear Red Day to increase awareness of heart health. You will find works of art and folks supporting the option to decorate and dress in all shades of red from blush to burgundy for the evening out on the town.
First Friday Art Walk Sequim is a fun and free self-guided tour of local art venues in Sequim on the First Friday of every month from 5:00 – 8:00 PM. Visit online at SequimArtWalk.com as your resource to download and print your own map, find out what special events are happening, links, and how you can be part of art.
Initiated in 2006, the First Friday Art Walk Sequim is an encouraging and educational arts event that is sponsored and produced by Renne Emiko Brock. Our mission is to create approachable and accessible art and cultural venues that encourage the community to connect and celebrate expression and diversity.
The First Friday Art Walk Sequim has returned while respecting the Covid health and wellness guidelines of masks, social distancing, and limited capacity. Please enjoy the Arts and Culture of Sequim safely.
Special events for February 3: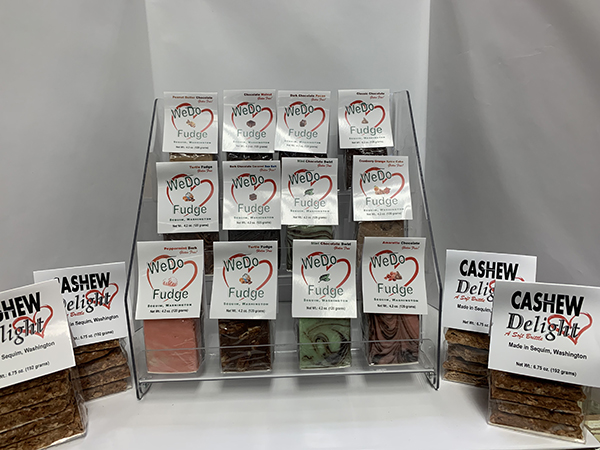 Pacific Mist – Books, Cards & Gifts at 122 West Washington Street hosts WeDoFudge, owned and operated by Christina and Charles Norman. Offering samples of their delectable delights, a wide range of tasty fudge (and soft, salty, sweet, cashew delight!) will be available for purchase, just in time for Valentine's Day!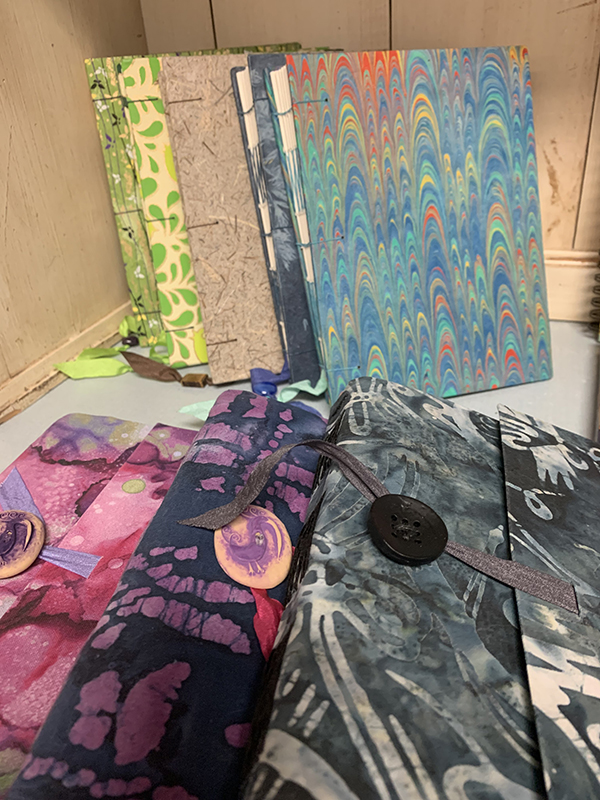 And, Pacific Mist Books will be hosting J Wyatt Art. Jean Wyatt, a skilled bookbinder and artist, is featuring a fine selection of her hardcover and softcover journals, puzzles, and art tiles!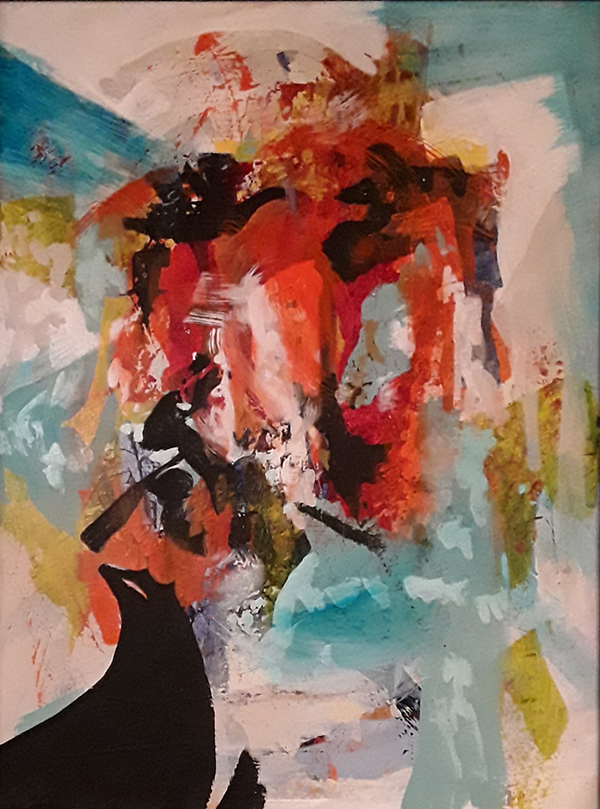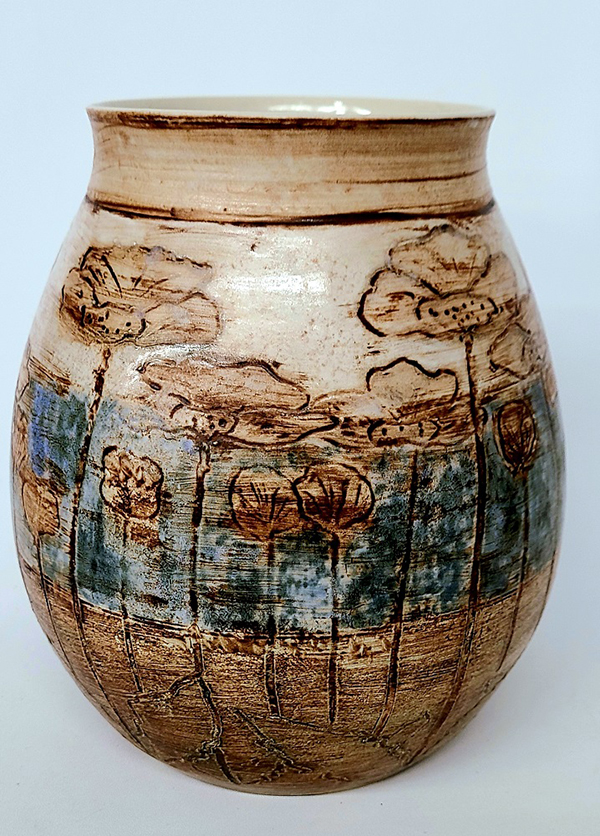 Blue Whole Gallery at 129 W Washington St. features abstract expressionist Terry Grasteit and ceramic artist Janet Piccola will showcase their original artwork rooted in "the world around us" exhibition. Janet is a local potter who enjoys creating pottery on the potter's wheel as well as creating art using slab-built techniques and sculptural techniques. Janet discovered her love for ceramics after she retired from the fire service in the Sacramento area of CA. Her original wheel-throwing sessions expanded to include an apprenticeship at a historical pottery studio in the CA foothills. In 2014 Janet moved to WA with her husband Frank. She set up a studio at their home and has been busy creating ceramic art ever since. Terry shares, "I am an Abstract Expressionist. My goal is to create paintings that contain the elements of the world around us in new and unusual ways. I use color, form, and composition to express how I feel and think about a subject, time, or place."
Check out a new venue to the Sequim Art Walk, Christmas Collections by Sofie's at 123 E Washington Street. It is full of holiday goodies, delightful décor, and inspired gifts.
Starting at 5:00 PM, City of Sequim and the City Arts Advisory Commission hosts the First Friday Open Music Jam and "Let's Explore Color" Art Exhibition Reception at the Sequim Civic Center, located at 152 W. Cedar Street.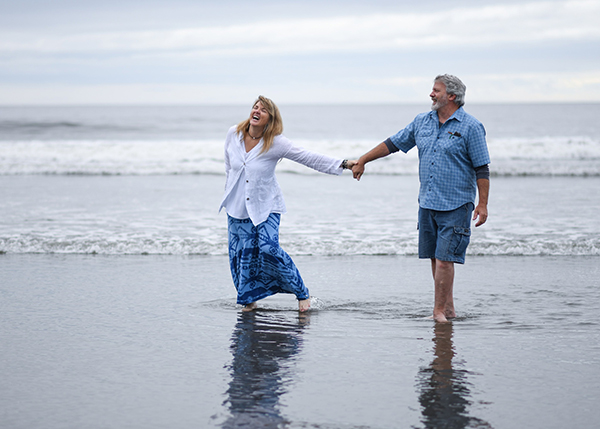 From 6:00 to 8:00 PM, Rainshadow Café at 157 West Cedar Street has live music with Dawn & Steve. Come sing your favorite songs with a full menu and drinks to enjoy. Some dancing is encouraged too.
Sequim Spice and Tea at 139 W Washington St. has unique art including glass, pottery, illustration, and photography of local artists. You can also find artful, creative tea blends, colorful and fun teapots and cups, and cheerful culinary gifts.
Locally created gifts don Cedarbrook Lavender Gift Shop at 120 W Washington Street has delightful farm fresh lavender creations, treats, and inspired vintage décor items.
Wind Rose Cellars at 143 W Washington St. enjoy award winning artfully crafted wines and appetizing tidbits.
Soup in the Alley at 138 W Washington features a rotation of local artists, live music, and treats.
New location for Habitat for Humanity of Clallam County Sequim Habitat Boutique Store is at 154 W Washington St. often with live music.
Want to participate as a venue or artist on the Official First Friday Art Walk Sequim Map, Listing, and Website, please contact Renne Emiko Brock at 360-460-3023 or renneemiko@gmail.com If you are an artist of any media, please get your information to Renne for publicity and opportunities. Thank you for your support!
To create inclusion between venues, artists, and audience, everyone is encouraged to participate in the Art Walk's monthly themes as a fun community activity in any creative form they wish to express it. January is silver, February is red, March is green, April is pink, May is aqua, June is white, July is purple, August is yellow, September is blue, October is orange, November is brown, and December is gold.
Please join our Facebook Page http://www.facebook.com/sequimartwalk