Fueled by motivating sunshine, the theme color for the August Art Walk is Yellow! Yellow shines brightly like the sun fueling our world with renewing energy and encourages clear, creative communication. The positive intensity of yellow represents expressive enthusiasm, joyful happiness, cheerful friendships, and empowers collective generosity, goodwill, and integrity. Everyone is encouraged to wear yellow or sunny, fun apparel during the Art Walk to celebrate our summer in Sequim! Like the song says, "I'm walking on Sunshine! Wow! Don't it feel good!" and you can dance too on August 3!
First Friday Art Walk Sequim is a fun and free self-guided tour of local art venues in Sequim on the First Friday of every month from 5 – 8 p.m. Visit online at SequimArtWalk.com as your resource to download and print your own map, find out what special events are happening, links, and how you can be part of art. Our mission is to create approachable and accessible art and cultural venues that encourage the community to connect and celebrate expression and diversity.
This encouraging and educational arts event is sponsored and produced by unique as you / Renne Emiko Brock.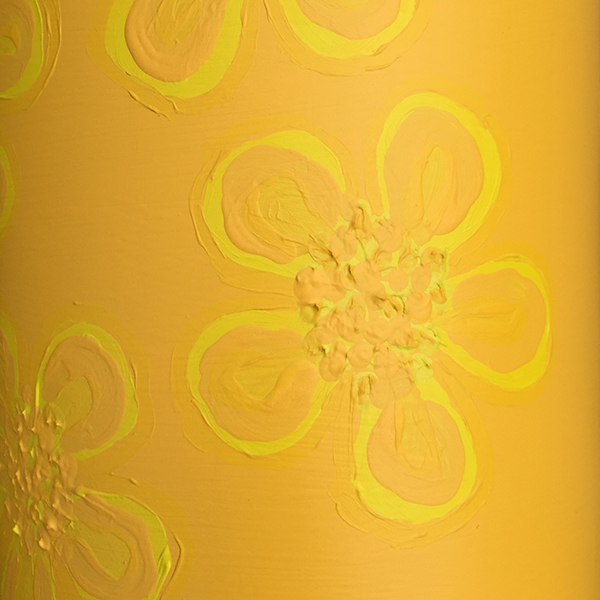 Special events for August 3: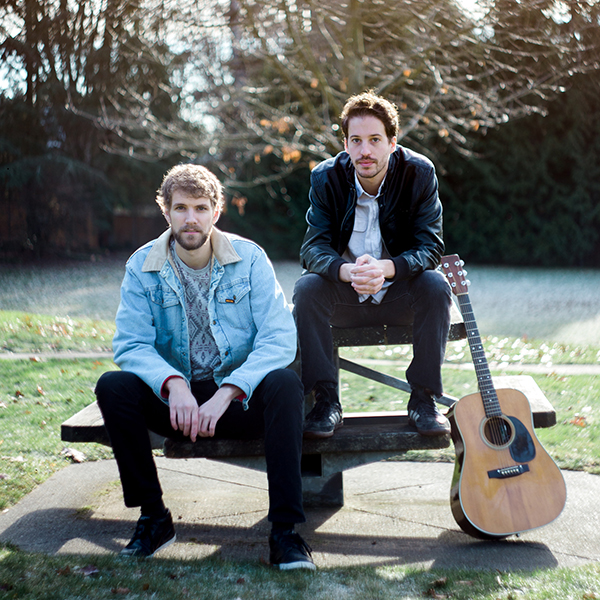 The City of Sequim and the City Arts Advisory Commission invite the public to the Keying Around Block Party on the Civic Center Plaza at 152 W Cedar Street from 5:00 to 10:00 PM. The Party will feature live music from 7:00 to 10:00 PM, starting with the traditional folk and bluegrass music of Seattle band High Divide at 7:00 PM and followed by local eclectic rock band Black Door Alley from 8:00 to 10:00 PM. The event will also have various games and kids activities including face painting, coloring and a kids parade beginning. The event will begin at 5:00 PM. Habitat for Humanity and Wind Rose Cellars have partnered to provide a beer and wine garden throughout the evening and visitors are encouraged to picnic on the plaza during the event. Habitat for Humanity will also host the 2018 Mail Box Art Event in the Civic Center Council Chambers from 5:00 to 7:00 PM.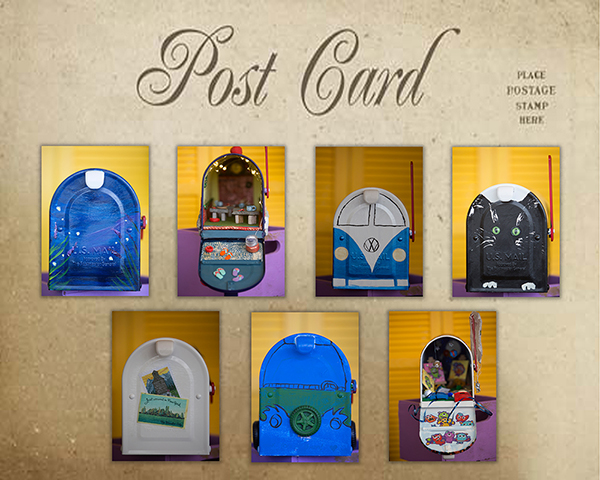 Habitat for Humanity will also have painted mailboxes on display within the Council Chambers for their annual fundraising art event. Sequim Mail Box Artists include Trina Berg, Renne Emiko Brock, Matthew Carter, Ann Flack, Heidi Hansen, Cindy Horsfall, Denice Irish, Kevin James, Mary Jendrucko, Eva Kozun, Natalie Martin, Craig Robinson, Rhienna Trower, Gerda Van Dijk, and Madison White. Be sure to vote for your communities People's Choice Award at the Artist Reception.
The Block Party marks the conclusion of the Keying Around program, which featured hand-painted pianos located around the city. The painted pianos and musical instrument cases will be available for viewing at various businesses throughout this event. A silent auction will be held for all three pianos located at U.S. Bank on the SW Corner of Sequim Ave. and Washington Ave., Tedesco's at the NW Corner of 2nd St. and Washington Ave., and the Civic Center Plaza until 5:30 PM on Friday, August 3. For more information or to place a bid, please see the concierge desk located in the Civic Center Lobby.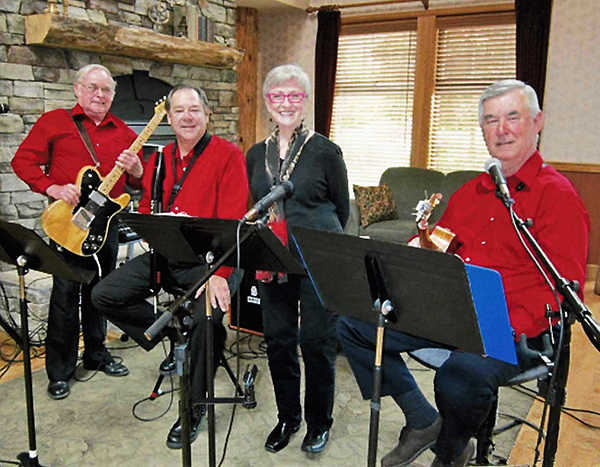 Perfect for our yellow theme, Buttercup Lane is delighted to return to the Gathering Hall at Olympic Theatre Arts at 5:30 PM during the First Friday Art Walk Sequim at 414 N Sequim Avenue. The group will cover music from early rock and roll, country, R&B, rockabilly, pop, jazz, '30's and '40's swing, as well as one and a half original tunes. Buttercup Lane includes Mike and Diane Johnson, Rodger Bigelow on lead guitar and Dave Keyte on the Electronic Wind Instrument. Mike will sing and play a mellow acoustic/electric baritone ukulele with Diane providing both lead vocals and tight harmonies to renditions of songs the group loves performing. Olympic Theatre Arts live music is free to the public and the snack and beverage bar will be open.
Diane has sung with various groups including the Doodletown Pipers in the mid-60's and an award winning barbershop chorus in Bellevue. While she was with the Pipers, they performed on several television variety specials as well as the Red Skelton Show. Mike, who has been singing since his youth, currently plays in two ukulele groups: Ukuleles Unite, located in Port Townsend and the Olympic Peninsula Ukulele Strummers that has groups in both Sequim and Port Angeles. Rodger Bigelow, lead guitar and vocals, plays sensitive leads that enhance the music of all generations. His roots in music are derived from Pacific Northwest garage band style he played as a musician working since the early l960's in Pierce County. Dave Keyte has been playing some kind of musical instrument since the age of five. For many years he played one of the coolest saxophones going and the Electronic Wind Instrument (EWI). Buttercup Lane states, "We have a lot of fun playing and singing. Our band really enjoys a wide range of musical genres. Local audiences have been very complementary and receptive to our music."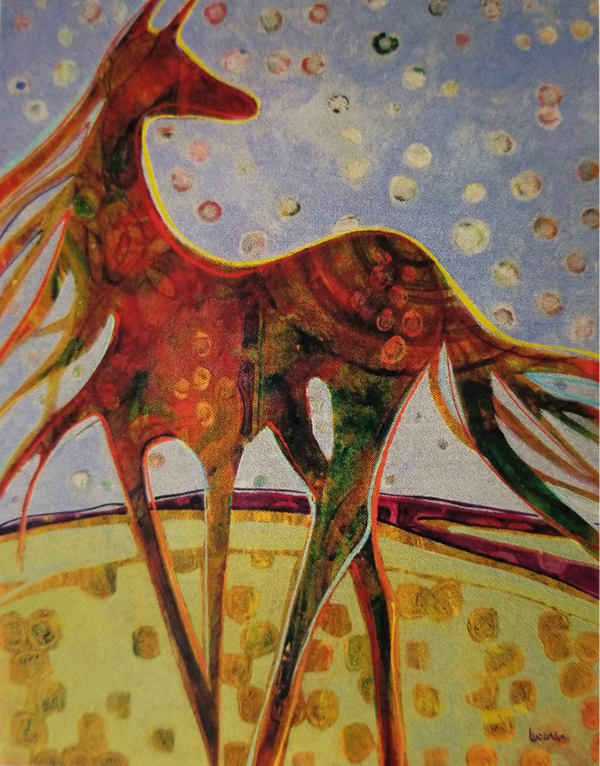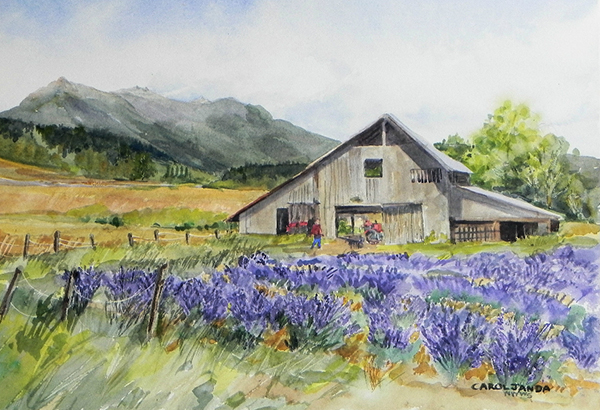 At 129 W Washington St, Blue Whole Gallery's exhibition "Energy and Harmony" features artists Lucinda Hayes and Carol Janda in the front windows. Lucinda will include her paintings of horses, an expression of the power of freedom. Carol Janda, teacher and the artist, will present a variety of paintings as well as elegant 3-dimensional clay work with refreshing technical expertise. Native Californian, Lucinda Hayes, captures life's enthusiasm and deep emotion in each work of art she creates. Lucinda believes art is an adventure and each painting has a personality of its own. Allowing the character of a painting to create a feeling, she uses vibrant colors and dramatic light, or perhaps soft subtle tones to tell the story. Lucinda brings a quality of freshness to her work which reflects her enthusiasm for life. Her watercolors capture the richness and beauty of nature at its best. By focusing in on the smallest detail of a flower or the beauty of the most commonplace object, she is able to stop in time a quiet, ethereal moment in nature. Carol Janda states, "The drive to create must have been inherent as I have made 'art' since I was old enough to remember. Clay was abundant where I grew up in western Maryland and several teachers and friends encouraged me although there were few examples to follow. Becoming a teacher was second nature as I taught myself to draw, paint and learn about art and the bigger world beyond the scope of my small town. Painting is a lot like learning a place or topic in depth by trying to recreate it.  The concepts and tools involved in creating art flow from the same source: value, shape, color, line, texture, repetition, and size, governed by attraction and placement."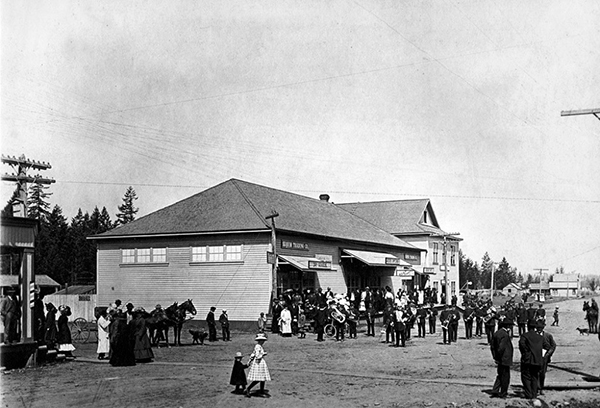 At 175 W. Cedar St., the Sequim Museum & Arts exhibit for August will feature sepia tone vintage prints of the Sequim Prairie, Dungeness, and local points of interest. The work by Dungeness photographer Joe McKissick, who used a tent for his studio, was donated by the Frick Family, Norma Marshall & Judy Reandeau Stipe to the museum.
Rainshadow Café at 157 W Cedar St. has live music with Ches Ferguson along with locally roasted coffee, Northwest craft beer, wine, and cheese platter's and charcuterie plates. The music of Ches Ferguson has been described as folkadelic groove for your soul. He will take you on a musical adventure, weaving originals, covers and improvisational journeys on guitar, flute and mesmerizing vocals.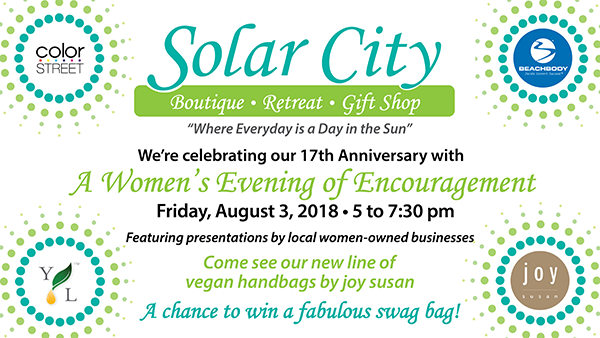 Traditionally around the country, First Friday Evenings are opportunities to support and celebrate small, local businesses besides the Arts and creativity. Many smaller, independently owned enterprises collaborate together for the betterment of commerce and community. During the August Art Walk from 5:00 to 7:30, Solar City at 135 W Washington St. is celebrating their 17th year Anniversary with a Women's Evening of Encouragement. They will be featuring local women owned businesses with presentations from Young Living Essential Oils, Color Street Nails, and Beach Body Nutrition & Fitness.
Forage Gifts & Northwest Treasures at 121 W WA St. also features local, small businesses throughout the shop with the addition to the Sweets & Treats Section of the store by adding Savory to its offerings including Dungeness Gold Mustard products and the full line from Olympic Onion Farm. You will discover also they provide uniquely created northwest gift baskets for newcomers, special folks, and soon to return guests.
Enjoy local flavors and colors with the Sequim Farmers Market Vendors as part of the First Friday Art Walk located at Centennial Place on the northeast corner of Sequim Ave. and Washington St.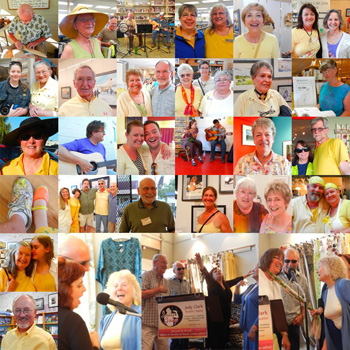 To create inclusion between venues, artists, and audience, everyone is encouraged to participate in the Art Walk's monthly themes as a fun community activity in any creative form they wish to express it. January is silver, February is red, March is green, April is pink, May is aqua, June is white, July is purple, August is yellow, September is blue, October is orange, November is brown, and December is gold.
Want to participate as a venue or artist on the Official First Friday Art Walk Sequim Map, Listing, and Website, please contact Renne Emiko Brock at 360-460-3023 or renne@uniqueasyou.com If you are an artist of any media on the Art Walk, please get your information to Renne for publicity and opportunities.
Please join our Facebook Page: http://www.facebook.com/sequimartwalk
Thank you for your support!