First Friday Art Walk Sequim
December 3, 5:00 – 8:00 PM
Various Venues in Sequim WA
SequimArtWalk.com
December 3 Art Walk Color Theme is GOLD and all that glimmers brightly! Gold is the color of our star Sol as we celebrate the Winter Solstice and the return of the sun during December. The impressive, shiny color of gold represents superb festivities, admiration, prosperity, rekindled optimism, kindhearted deeds, and lifelong fellowships. As you enjoy an evening on the town with family, friends, and guests who join our welcoming community, you will find works of art and folks supporting the option to dress in shades of gold or glittery interpretations of this festive time of year to celebrate happiness, harmony, and hope.
First Friday Art Walk Sequim is a fun and free self-guided tour of local art venues in Sequim on the First Friday of every month from 5:00 – 8:00 PM. Visit online at SequimArtWalk.com as your resource to download and print your own map, find out what special events are happening, links, and how you can be part of art.
Initiated in 2006, the First Friday Art Walk Sequim is an encouraging and educational arts event that is sponsored and produced by Renne Emiko Brock. Our mission is to create approachable and accessible art and cultural venues that encourage the community to connect and celebrate expression and diversity.
The First Friday Art Walk Sequim has returned while respecting the Covid health and wellness guidelines of masks, social distancing, and limited capacity. Please enjoy the Arts and Culture of Sequim safely. We are starting out small. Not all venues are open fully with the slow start of the return of the evening activities of Sequim Art Walk, so please visit them when they are open.
Special Events December 3: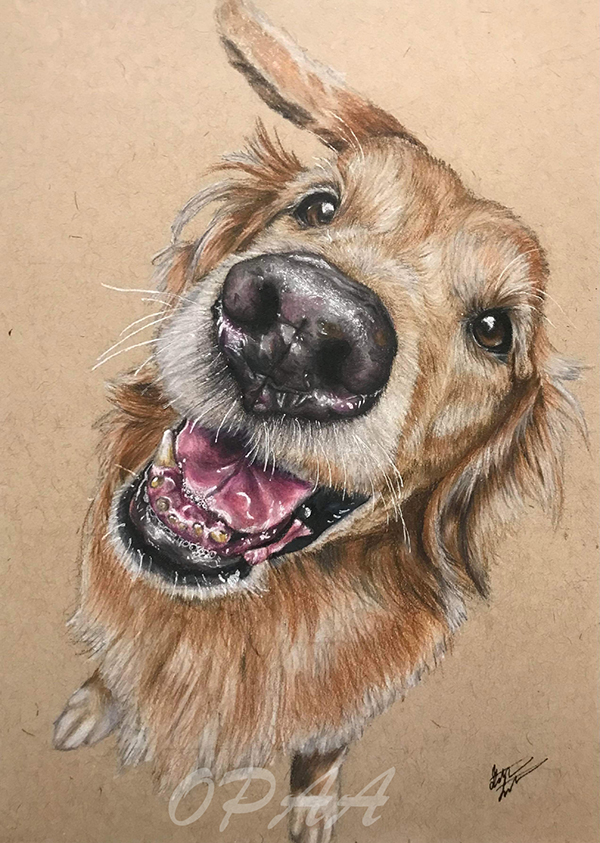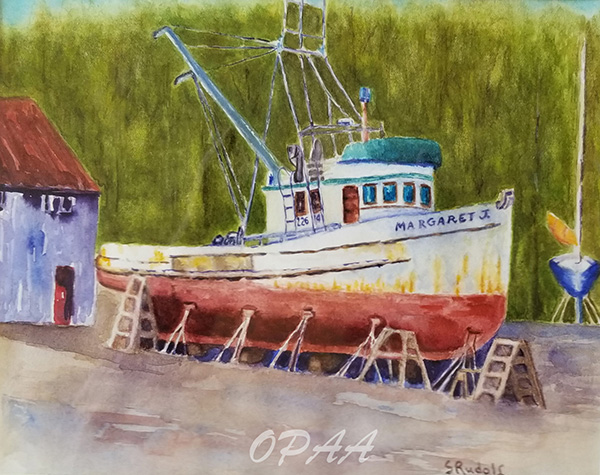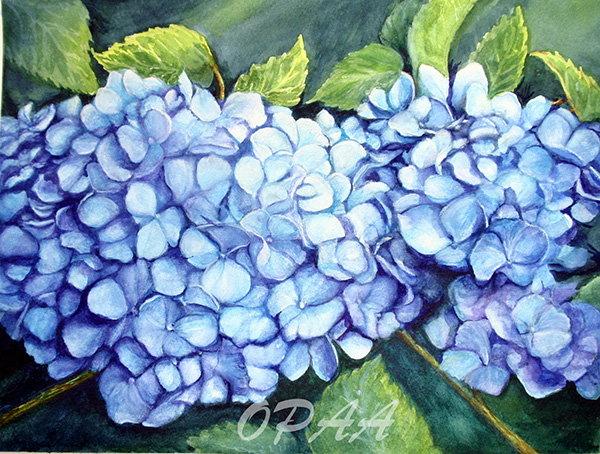 The Olympic Peninsula Art Association invites you to their Winter Members' Art Show & Sale Fundraiser Opening at Sequim Museum & Arts at 544 N Sequim Avenue. The annual Members' Art Show & Sale demonstrates both the variety of media interests and the diversity in artistic talents of OPAA's membership. The show runs December 3-22 and January 19-31. Olympic Peninsula Art Association, OPAA (formerly Sequim Arts) is a non-profit arts organization located on the Olympic Peninsula in Washington State since 1969. OPAA provides a forum where artists encourage each other and promote the understanding and appreciation of art for the benefit of members and the community by means of meetings, exhibits, demonstrations, newsletter, and various other educational programs. Olympic Peninsula Art Association invites you visit their live and online Members' show at https://opaagroup.org and their fundraiser auction site at https://2021membershow.opaashow.org
During the Art Walk, the Sequim Civic Center at 152 W Cedar Street has a photographic exhibit portraying favorite story photographs of the Olympic Peninsula by Marina Shipova now through January 2022 in the Karen Kuznek Reese Gallery. The exhibit includes a digital presentation of Shipova's work on a big screen that can be viewed through the window of the Civic Center at any time. Shipova was selected as the Artist Fellow for the Sequim Understory Project, a placemaking program that will result in the design of Centennial Place at the corner of Sequim Avenue and Washington Street. Her work is one of the community engagement components of the project. Also in the Civic Center, all fourth grade or nine-year-old students in the Sequim School District, private schools and home schooled, are invited to create an ornament to decorate the holiday tree that will be displayed from December 3, 2021, through the first of January 2022. The theme for all student-created ornaments is The Importance of Kindness. The Civic Center hours are Monday through Friday from 7:30 AM to 4:00 PM.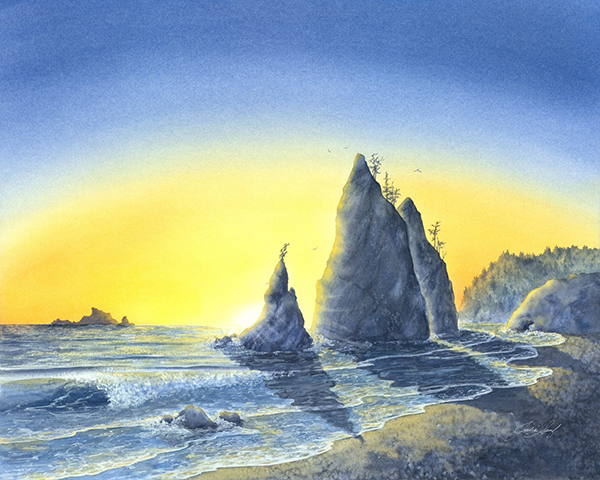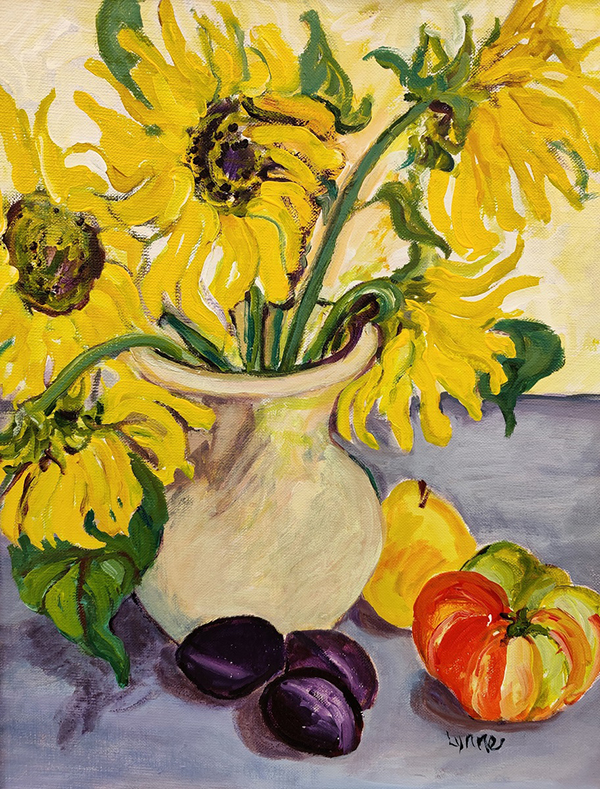 Blue Whole Gallery at 129 W Washington St. features the group show "Celebrating the Light" welcoming the holiday season in their front windows. From an illuminated layered glass sculpture to diverse paintings and whimsical pottery, artists depict the mystery of light in fine art form. In addition, the annual Gift Gallery, a special holiday display, is showcased in the main gallery for December. Members of the gallery welcome the community to our Holiday group show. Marilynn Evans, the president of the gallery, will curate the show. She loves to create multi-layered, imaginative, and very colorful digital art that invites the viewer to step into a different reality for a brief moment. She is fascinated by the beauty of colors and by the moods and emotions they evoke. An imaginative layering of the images, whimsical or even surreal elements, rich in textures, and other effects that allow her to design something new that captures your imagination as well, resonates with you and makes you pause and wonder if only for a moment. But most of all, it makes you smile. A celebration of light comes in many versions: light a path; light a candle; shed light on an idea; light encourages hope.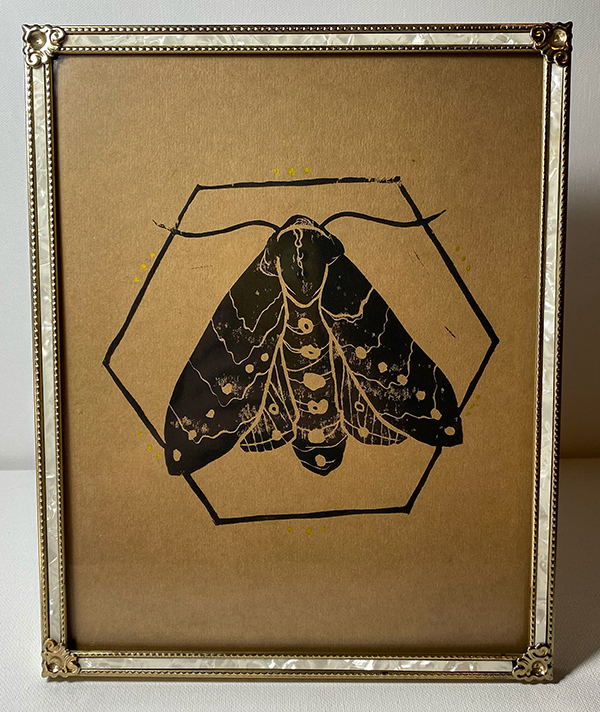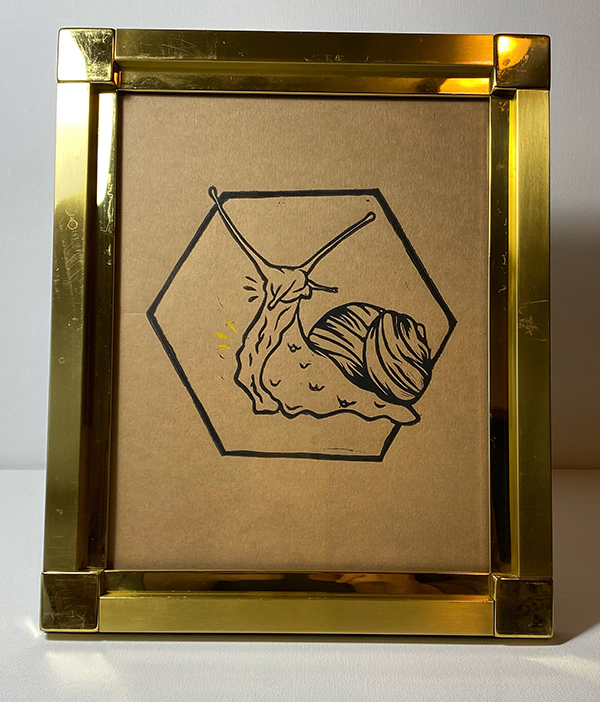 Pacific Pantry at 229 S Sequim Avenue is open until 7:00 PM and featuring talented artist Jaiden Dokken.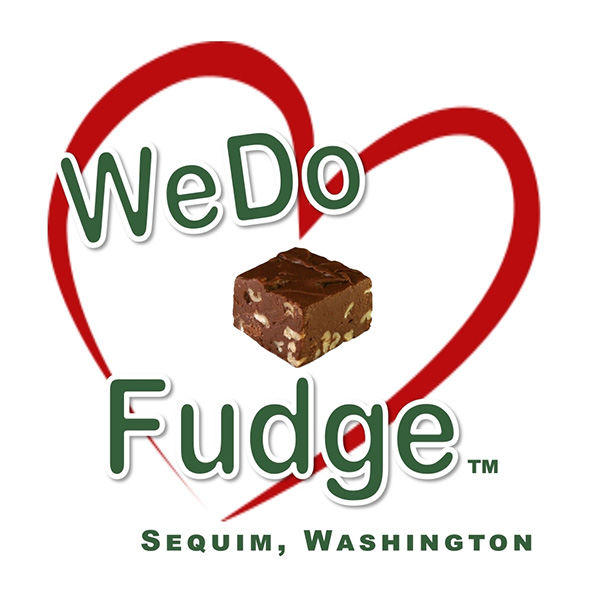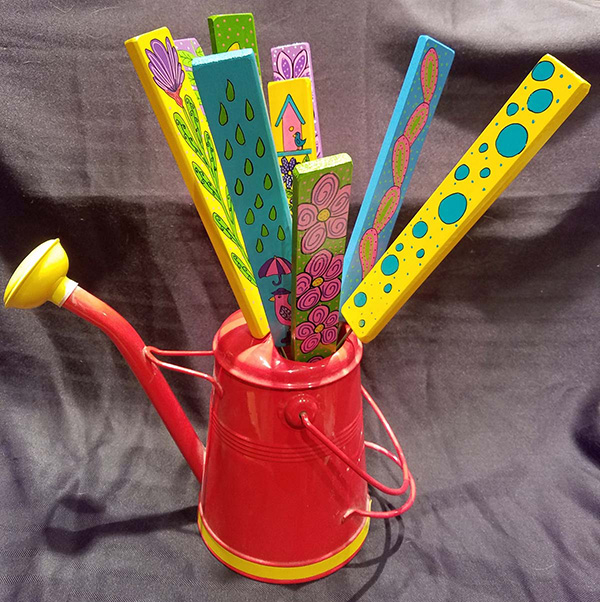 Pacific Mist Bookstore at 122 W. Washington hosts two amazing artists as they pursue the goal of artistry where it exists. Christina and Charles founded "We Do Fudge" in Sequim in April 2013. In addition to offering a huge variety of delicious fudge flavors Christina created a new product in 2018 … you just can't stop eating "Cashew Delight". We Do Fudge will be offering samples and a variety of fudge for the special people on your Christmas gift list. Jean Wyatt is a Sequim artist who loves color and has a whimsical/story like style. She likes to create art that makes her smile and happy when looked at. It is meant to be colorful, fun, whimsical, unusual and often a little off beat. In recent years Jean has become immersed in the making of books, journals and boxes – unique gifts perfect for family, friends or a special treat for yourself. These journals are covered with decorative papers or fabrics and filled with hand-torn paper to capture the thoughts or drawings of its owner. Stop by Pacific Mist during the December First Friday Art Walk to see her newest creation – plant stakes! Colorful additions for home or office guaranteed to brighten your day!
Wind Rose Cellars at 143 W Washington St. enjoy award winning crafted wines, appetizing tidbits, and hosts local watercolorists in December. Participating Art Friends artists are Beverly Beighle, Connie Drysdale, Melissa Doyel, Wendy Goldberg, Eva Hidalgo, Roger Huntley, Allyne Lawson, Jerri Moore, Shirley Rudolf, and Randy Washburne.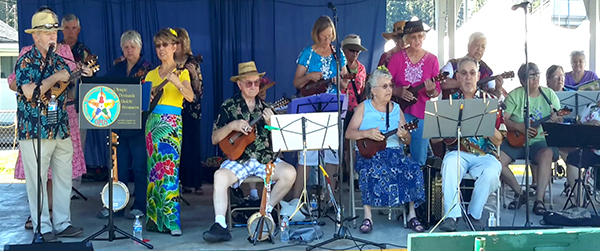 Olympic Theatre Arts Center at 414 N Sequim Avenue has two events happening during the Art Walk! Olympic Peninsula Ukulele Strummers (OPUS) will be playing in OTA's newly revamped Gathering Hall on Friday, December 3rd at 5:00 PM. OPUS is a musical group sourced from of 40+ ukulele players entertaining their way across the northern peninsula. "While learning to play the ukulele brought us together originally," says group organizer Mike Bare. "It's the meeting with friends and singing that keeps the group alive. Most of our songs come from the 1940's thru the 1960's. Songs that we grew up hearing and singing.
A single night can change everything. Olympic Theatre Arts Center at 414 N Sequim Avenue has a 7:30 PM performance of "A Christmas Carol: A Radio Play", adapted for the stage by Joe Landry, music by Kevin Connors, directed by Olivia Shea. We return to the timeless Dickens classic told from the set of a 1940's radio broadcast! Relive your favorite holiday ghostly tale that reminds us how kindness and compassion make all the difference. You can buy tickets for performances December 2-19 online at https://www.olympictheatrearts.org/ or contact them directly at (360) 683-7326.
A Stitch in Time Quilt Shoppe at 225 E. Washington St. will display works by the Peninsula Art Quilters, pieces that correspond with the monthly color theme. Each of the four featured quilts in the exhibit, "Collaboration," were designed and mastered by multiple members of this local group. A Stitch in Time encourages people, if they have a quilt they made that coincides with the color designated for the Art Walk, to drop them off at their shop the day of the walk with their label and info attached to their quilt. (Note: this is the final chance to buy raffle tickets for the 2021 Sunbonnet Sue annual quilt; the drawing is set for Dec. 8.) 
Sequim Spice and Tea at 139 W Washington St. has artful, creative tea blends, colorful and fun tea pots and cups, and festive culinary gifts.
Locally created gifts don Cedarbrook Lavender Gift Shop at 120 W Washington Street has delightful farm fresh lavender creations, treats, and inspired vintage décor items.
Rainshadow Café at 157 West Cedar Street has lots of seating outside and inside with a full menu and drinks to enjoy.
Want to participate as a venue or artist on the Official First Friday Art Walk Sequim Map, Listing, and Website, please contact Renne Emiko Brock at 360-460-3023 or renneemiko@gmail.com If you are an artist of any media, please get your information to Renne for publicity and opportunities. Thank you for your support!
To create inclusion between venues, artists, and audience, everyone is encouraged to participate in the Art Walk's monthly themes as a fun community activity in any creative form they wish to express it. January is silver, February is red, March is green, April is pink, May is aqua, June is white, July is purple, August is yellow, September is blue, October is orange, November is brown, and December is gold.
Please join our Facebook Page at facebook.com/sequimartwalk Thank you very much!